Tea Kettle Turned into a Garden Planter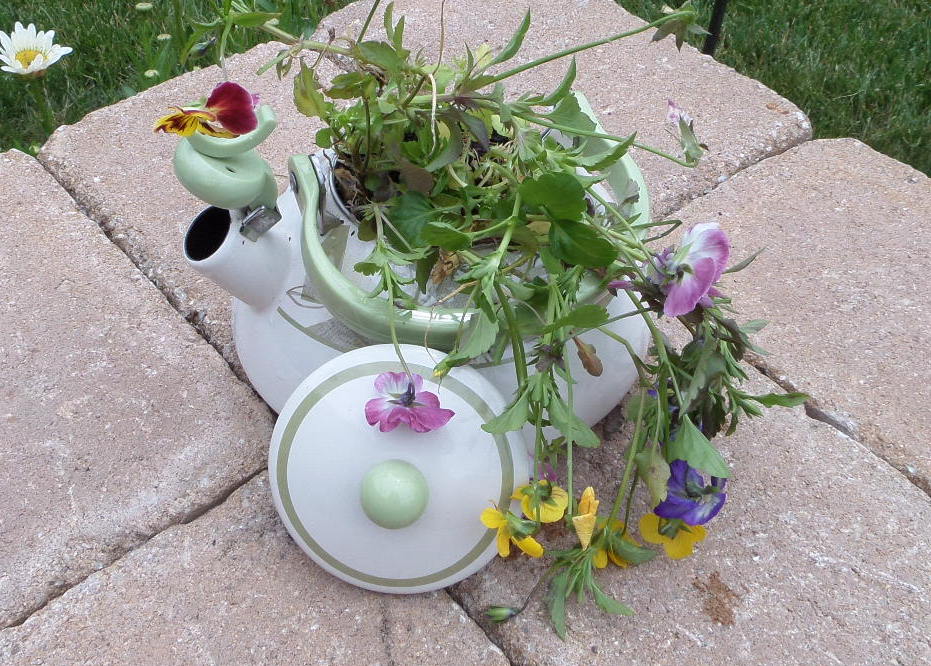 This is a Sponsored post written by me on behalf of Miracle-Gro for SocialSpark. All opinions are 100% mine.
The Story of a Tea Kettle Turned into a Garden Planter.
Once upon a time, there a was wife. She put the kettle on for tea and then forgot about it. The poor kettle boiled dry and the ceramic coating around it began to crack and fall off. The wife felt pretty bad that she ruined her tea kettle, but it was no longer safe to keep around, what with those shards falling off and all.
Sadly she was about to throw the poor tea kettle into the trash can when the knight in shining armor arrived. "Wait!" He cried, "Yes, your tea kettle is no longer good for indoor use, but I have an idea!"
So the wife went off to the garden store and found some plants. They were on clearance and rather sad looking, but they would be pretty plants with the right care. So the plants were bought and brought home.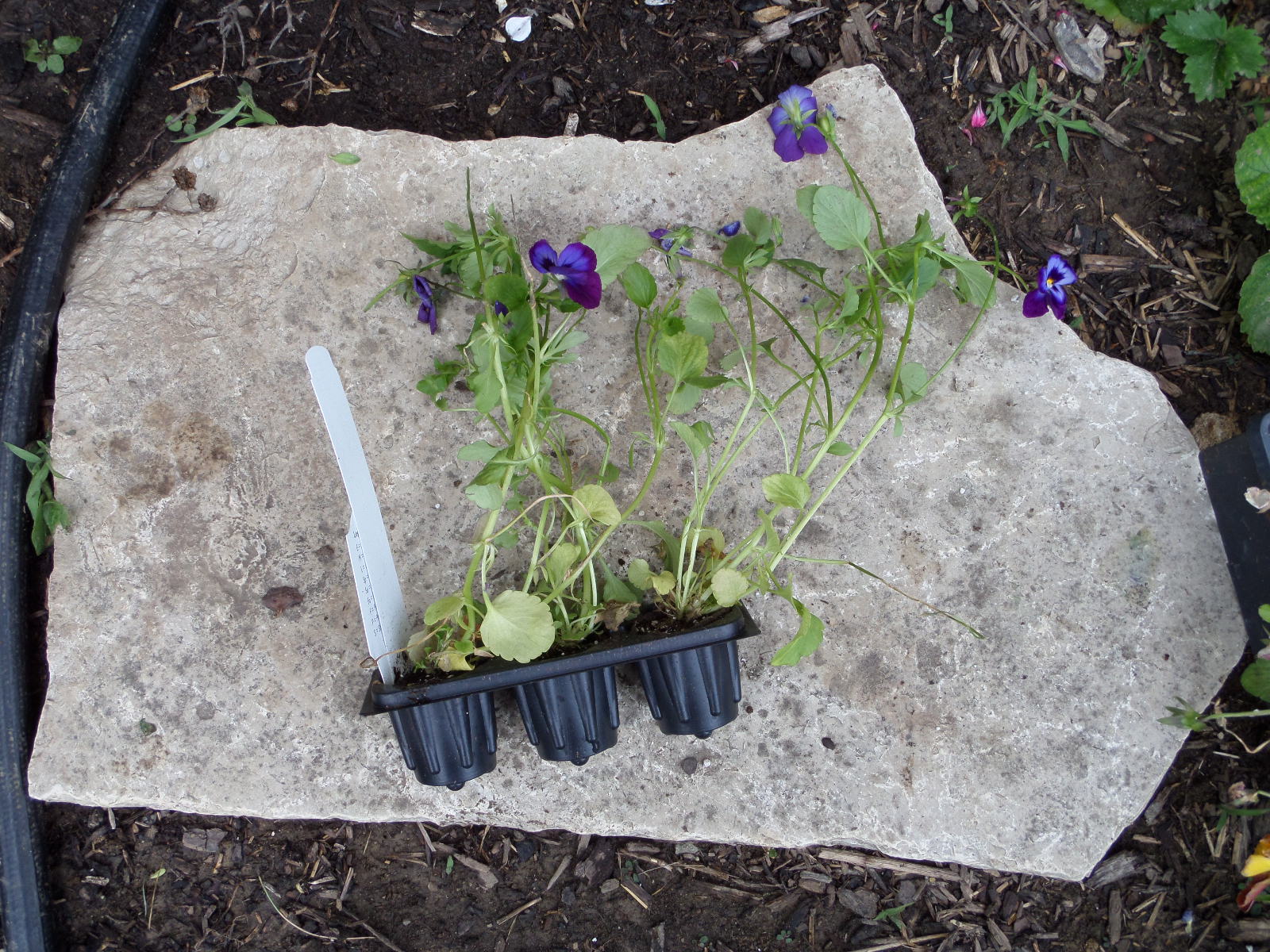 It didn't take a lot of work. In fact the steps are as follows:
Make sure tea kettle is clean.
Fill 2/3 the way full of dirt.
Place plants in tea kettle in a way that is pretty.
Gently finish filling with dirt, making sure around the edges are filled as well.
Apply Shake and Feed Bloom Booster from Miracle-Gro around the soil.
Water.
Thanks to the knight in shining armor and inspiration from The Gro Project; a sadly misused tea kettle and some poor little pansies have been brought together to beautify our flower gardens this summer!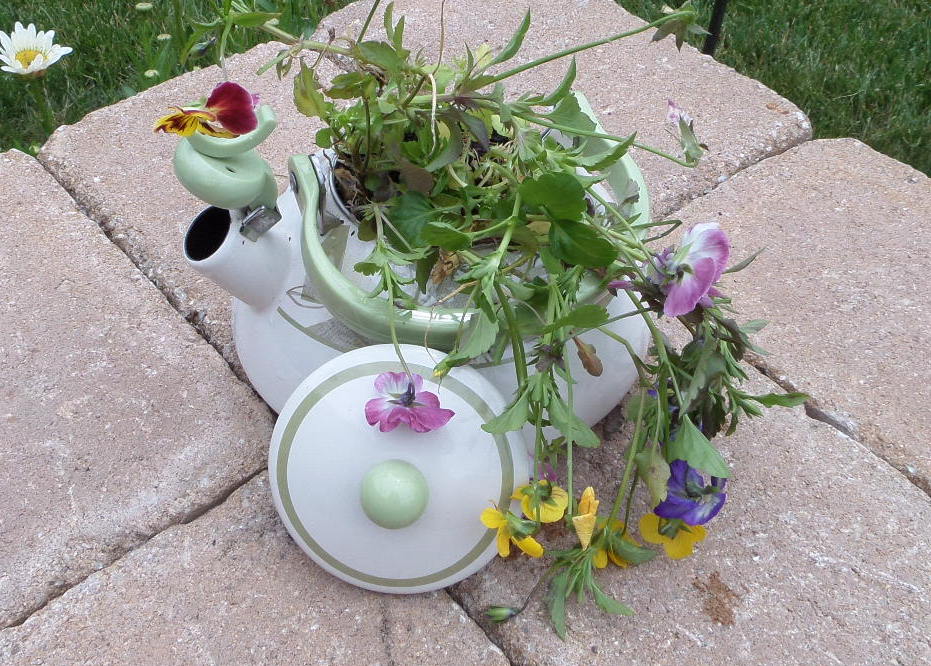 The above photo was taken right after being planted,  I cannot wait to see what it will look like in a week or two after the plants have gotten used to their new home and start absorbing all that yummy plant food. 😉
Are you wanting to make your gardens look pretty, or just looking for some fun ideas? Check out fun garden projects on Pinterest and get inspired!