The Truth About Tithing In 2021 – What Does The Bible Say?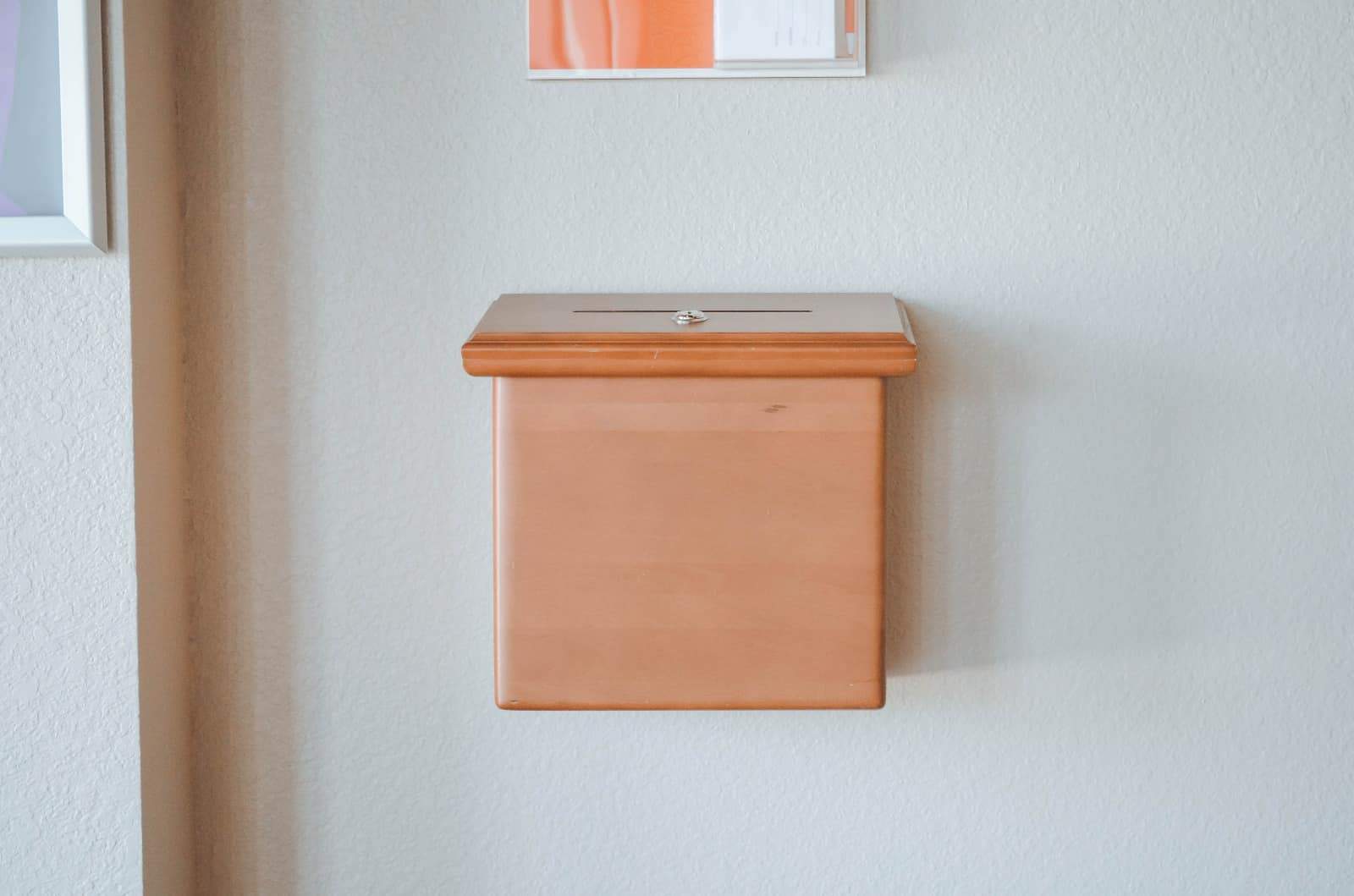 Hello Sensible is supported by its readers. If you click on a link and make a purchase, I may earn a commission at no additional cost to you. For more info, see my Affiliate Disclosure Policy.
This site is supported by its readers. If you click on a link and make a purchase, I may earn a commission at no additional cost to you. For more info, see my Affiliate Disclosure.
If your heart yearns to follow God yet your mind questions the logic of giving away hard earned income, I get it. When I first came to know Jesus, I felt the same way and had a ton of questions about tithing like…
What does the word "tithe" mean?
Where does the Bible talk about tithing?
How much should I give?
Can I trust the church with my money?
What if I can't afford to tithe?
It wasn't until I opened the Word of God and listened with my heart that I realized tithing is about gratitude and faith. As believers we're called to generosity in all areas of our lives. But the only way we can freely give is to have full confidence in God and His promises.
In the Bible, God talks about money, wealth, and possessions a lot. In fact, Jesus teaches more about money than any other subject.
Rather than being owners of our money, we're stewards of what God has entrusted to us. So it's essential we learn to manage money and tithe in a way that honors Him. When we learn how to tithe correctly, we get to be a part of God's work and learn to joyfully surrender as we place our trust in His goodness.
So if you're feeling confused, intimidated, or even some bitterness and resentment about having to tithe, stick with me until the end. I think you'll find that giving is one of the best gifts you can give yourself.
What is tithing and where does it say to tithe in the Bible?
Although we often think of the tithe as any offering to the Church, in Hebrew, tithe means tenth.
Under the mosaic law or the law of Moses, tithing was obligatory. Thus, making it a sin not to tithe or give 10% of the harvest.
It was a reminder to Israel that all things come from God. Because God provided the harvest, the Isrealites tithed their first fruits to show thankfulness for His provision.
In the Old Testament, there were 3 different types of tithes.
A regular tithe given to the Levitical priesthood – Numbers 18:20-24
A festival tithe for celebrating required feasts – Deuteronomy 12:17-19
And a "charity tithe" given every third year to those in need – Deuteronomy 14:28-29
It's often overlooked that the Isrealites gave two tithes (20%) yearly and 3 tithes (30%) every third year. In addition to what was required by the law, Israelites were also encouraged to give free will offerings.
For believers today, tithing is no longer required because of the sacrifice Jesus made on the cross.
As you'll see throughout this post, tithing is an act of faith and worship. It's a way to thank God for all that He gives and does for us. The Bible teaches us how to give joyfully, generously, and even sacrificially.
So let's go through the Old and New Testament verses to better grasp God's heart on tithing.
Tithing In The Old Testament
From the beginning tithing was an act of gratitude and not just for the harvest but for God's hand of favor too.
Abraham gave the first tithe for deliverance in Genesis 14:19-20, "Blessed be Abram by God Most High, Possessor of heaven and earth; and blessed be God Most High, who has delivered your enemies into your hand! And Abram gave him a tenth of everything."
Because the Isrealites were farmers their "income" came from herds and flocks, grain from the soil, and fruits from the trees.
Their first fruits were holy to the Lord. In Leviticus 27:30 the tithe became law, "A tenth of the produce of the land, whether grain or fruit, is the Lord's, and is holy."
Then God gave the tithe to the Levitical priests in Numbers 18:21, "I give to the Levites all the tithes in Israel as their inheritance in return for the work they do while serving at the tent of meeting."
And Proverbs 3:9-10 says, "Honor the Lord with your wealth, with the first fruits of all your crops. Then your barns will be filled to overflowing, and your vats will brim over with new wine."
My favorite is Malachi 3:10 when God says, "Bring the full tithe into the storehouse, that there may be food in my house. And thereby put me to the test, says the Lord of hosts, if I will not open the windows of heaven for you and pour down for you a blessing until there is no more need."
Followed by Malachi 3:11 where God shows how He protects the harvest, 'I will prevent pests from devouring your crops, and the vines in your fields will not cast their fruit," says the LORD Almighty.'
But now let's see what Jesus taught about giving.
Tithing In The New Testament
Jesus didn't actually teach a lot about tithing specifically because it was something Jewish believers did religiously in obedience to God. But what he did talk a lot about was giving with a generous attitude.
At the time, religious leaders obeyed tithing laws outwardly without a spirit of generosity and thankfulness.
In response to legalistic giving, Jesus focused more on heart matters that were more pleasing to God. Here are two examples.
"Woe to you, teachers of the law and Pharisees, you hypocrites! You give a tenth of your spices—mint, dill, and cumin. But you have neglected the more important matters of the law—justice, mercy, and faithfulness. You should have practiced the latter, without neglecting the former. Matthew 23:23
Here's the same account, but from the gospel of Luke: "Woe to you Pharisees, because you give God a tenth of your mint, rue and all other kinds of garden herbs, but you neglect justice and the love of God. You should have practiced the latter without leaving the former undone." Luke 11:42
Another matter of the heart Jesus taught about was how we give. We are to give in secret, not in a way that seeks approval or to win man's favor.
"So when you give to the needy, do not announce it with trumpets, as the hypocrites do in the synagogues and on the streets, to be honored by others. Truly I tell you, they have received their reward in full. But when you give to the needy, do not let your left hand know what your right hand is doing, so that your giving may be in secret. Then your Father, who sees what is done in secret, will reward you." Matthew 6:2-4
Jesus knows. He knows there might be times when you feel you don't have enough to give. Giving takes faith in God's provision. God sees our trust when we give generously and sacrificially.
This is what Jesus said when a widow put two very small copper coins into the temple treasury.
"Truly I tell you, this poor widow has put more into the treasury than all the others. They all gave out of their wealth; but she, out of her poverty, put in everything—all she had to live on." Mark 12:43-44
Jesus also spoke about God's favor upon generous giving like that of the widows.
According to 2 Corinthians 9:6-8 "Whoever sows sparingly will also reap sparingly, and whoever sows bountifully will also reap bountifully. Each one must give as he has decided in his heart, not reluctantly or under compulsion, for God loves a cheerful giver. And God is able to make all grace abound to you, so that having all sufficiency in all things at all times, you may abound in every good work."
And in Luke 6:38 Jesus says, "Give, and it will be given to you. Good measure, pressed down, shaken together, running over, will be put into your lap. For with the measure you use it will be measured back to you."
I hope by now you can see how scripture, through both the old and new testament, shapes the way we tithe… but let's keep going and explore how God works in your life as you faithfully give.
What happens when you tithe?
1. God pours out his blessings on you.
God is our provider and protector and loves to pouring out His blessings on us as we give faithfully. For instance:
In Malachi 3:10 and 2 Corinthians 9:8, God makes sure that your needs are abundantly fulfilled
In Malachi 3:11God prohibits your finances from being devoured
Luke 6:38 tells us that when we give, it comes back to us. We reap what we sow.
Of course, this doesn't mean we're guaranteed material abundance when tithing. You should never give because you expect to get blessings. Rather, you should give as a way of honoring and thanking God for the blessings we've received.
When you contemplate all God has graciously given to you, it's easy to see that the "windows of heaven" have been opened and poured out on us abundantly.
In fact, here are 3 more ways God blesses those who give.
2. Giving generously changes your heart posture.
2 Corinthians 9:7 says, "Each one must give as he has decided in his heart, not reluctantly or under compulsion, for God loves a cheerful giver."
As you begin to give or tithe generously and cheerfully, what used to feel like duty can transform into delight. How, you ask?
Because as you give your hard earned money to the church, it humbles you. The mere act of giving the tithe or gift acknowledges that everything you've earned or have been given isn't actually yours. You're giving "credit to God" and thanking Him for his mercy and favor on your life.
But most importantly, you can give with delight because of the promise and hope that we have in the person and work of Jesus Christ on the cross. You see, God gave us His one and only son to die on a cross for our sins. He died a gruesome and painful death and rose from the grave 3 days later to save you from your sins. When we revel in the gift that God has given us it will change your heart posture towards giving.
3. You Get To Partner With God In Ministry
When you tithe, that money funds the ministry efforts of your local church. You get to make an impact on your community and the world around you – spreading the gospel/ the good news of Jesus.
If you believe what Jesus says about himself is true in John 14:6, that Jesus is the way and the truth and the life. No one comes to the Father except through him, then we have a very important mission to serve and fund.
Tithing is just one way that you can bring Jesus's salvation to more unbelievers.
How To Tithe Correctly In 2021
Now that you know all about tithing according to the Bible, you may have some questions about tithing in today's modern world. Let's address some of those together. Please note that many of these questions aren't answered specifically in the Bible, so in those cases we looked at the context of Jesus' teaching and to the Holy Spirit guidance.
How much should I tithe?
Because the Hebrew word "tithe" means a tenth part of our income, to tithe would be to give 10% of your income. Of course, Modern-day Christians aren't obligated by Mosaic law to give 10% per se, so what you decide to give is a decision you and your family should prayerfully make with God.
How often should I tithe?
Since scripture doesn't say how often to pay tithes, prayerfully consider what works best for your circumstances. Whether you tithe weekly, monthly, or yearly, you'll want to have a budget and pick a system that functions well for you and your family.
For easy math, you can use this tithing calculator from "Find My Tithe" to calculate your tithe based on how often you plan to give.
Just remember, it's not about the money, it's about faith. God meets you where you are as you learn to consistently tithe.
Should I pay tithes on my gross income or net income?
Because tithing in the New Testament isn't mandatory, tithing on gross (before taxes) or net (after taxes) income is for you to decide. When you tithe with confidence and joy, you'll know you're on the right track.
Dave Ramsey says it best, "Just give and be a giver. It's about changing your spirit anyway."
Is it ok to claim my tithes and offerings on my tax return?
Absolutely! Besides being called to give generously, Christians are also called to be a good steward of their money. Tithes given to the church are a charitable donation you can deduct from your taxes to reduce the amount of money you owe or to increase your refund.
Do I need to pay tithes if I get a tax refund?
A tax refund can feel like you're being given unearned money. But in reality, it's a tax overpayment that the government owes you. Which means you've already paid taxes on it. If you'd like to support your church or another organization near and dear to your heart with a portion of that refund, by all means, do so.
Should I tithe when in debt or when money is tight?
Because your tithe comes from the first fruits of your income, ideally you would tithe when in debt. I know it doesn't make sense to tithe when you don't have extra money and money feels tight, but that's the exciting part of watching the Lord your God fulfill His promises. It's about trusting Jesus and saying, "yes" to what He asks.
Because tithing is something you do out of obedience and desire, not obligation, I do know that some Christians decide to temporarily suspend their giving during a major financial crisis or tackling their debt burdens with "gazelle-like" intensity; again, this is a choice you have to make.
You might ask if donating your time can take the place of money and the answer is no. A tithe comes from your income. It's money. Giving of your time is certainly a part of generous giving, but it's not a substitute.
How can I tithe if I don't belong to a church?
If you're between churches or looking for your first church, here are a few ideas for tithing while you aren't attending church.
Give to your previous church.
Give to another mission-focused church in your area.
Give to a Christian organization that supports the homeless, orphans, or other Christ-centered causes that are meaningful to you.
Remember when you belong to the Lord, you are His temple. Take your time and find a church that feels like home.
Can I give my tithe to someone in need?
In a traditional sense the tithe goes to the church. However, if you want to give to someone in need, God values mercy and grace shown to those in need.
In the Bible giving to the poor is called "almsgiving" and is in addition to the tithe. Likewise, the church uses tithes to serve those less fortunate in the community.
"The one who is gracious to the poor lends to the LORD, and the LORD will repay him for his good deed." Proverbs 19:17
In Conclusion
Tithing isn't about money but the heart. The decision to tithe revolves around your willingness and eagerness to do all our heavenly Father commands. It's an act of gratitude and worship.
Because giving generously is a part of God's plan, we must surrender as "we walk in faith, not by sight," (2 Cor 5:7) knowing that this is God's path to our best life.
If you'd like to learn more about tithing, these are some helpful sermons that will take you deeper on this topic.
If this was helpful, please leave a comment below!