Truth or Tradition – Which one Wins in Your Life?
It was an interesting evening in bible study. The phrase truth or tradition came up, and one person made the statement that even when presented with facts and proof of the truth, most people continue in tradition.
This led us to look at various things in our own lives that we hold as truth. Were these things truth according to the bible, or only a tradition held so long we no longer even knew why we did it?
It's a bit sobering and definitely something to consider. How many traditions do we hold? Have they ever been held into the light of God's word and searched for purity?
1 Corinthians 10:5 instructs us to bring every thought captive into the obedience of Christ. I believe this also means our actions, as our actions often stem directly from our thoughts.
Casting down imaginations, and every high thing that exalteth itself against the knowledge of God, and bringing into captivity every thought to the obedience of Christ; 1 Cor. 10:5
More and more I've been considering things I've believed all my life. Many, many, many of them have held true. I've been truly blessed with the circumstances God has placed me in. But there are other things that have not held true when placed before the truth of God.
The importance here is to remain open to God's truth and willing to accept correction and instruction from others; all while holding this instruction before the light of the gospel.
[clickToTweet tweet="We must stay open to instruction from others while holding it to the light of the gospel truth." quote="We must stay open to instruction from others while holding it to the light of the gospel truth."]
Just recently there was a conversation happening on Facebook about a current world affair. I commented my sincere belief on the situation and what I thought should be done with the situation. It was a belief typical to many Christians and simply "good people" who live in this country.
An older brother in Christ (not from my particular church fellowship though) disagreed with me. His belief was an entirely new thought to me. Surely that wasn't right. I mean what about this, and this, and my reasoning ran on.
But I couldn't get what he said out of my mind. As I continued pondering his view versus mine, I turned to scripture and Christ's work on earth and his words. It was a hard thing to realize. But this brother's view was far more in line with the gospel of Jesus Christ than mine was. Even still I want to choose the thought that I grew up with, even though I now see it was wrong.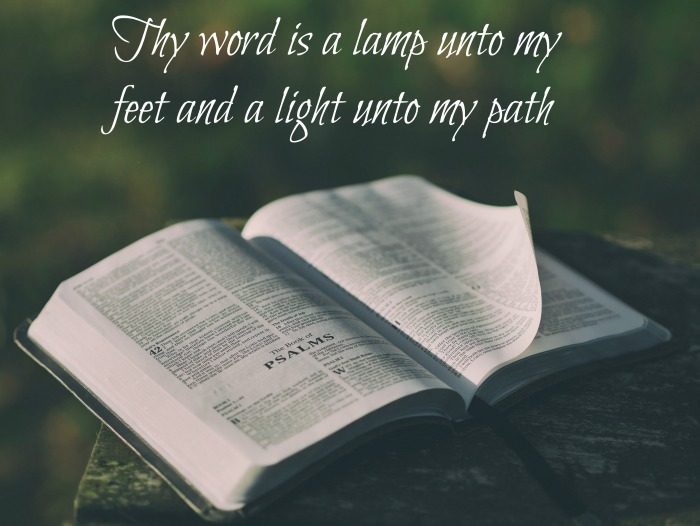 When presented with a "truth" different than yours, remember this verse:
 Beloved, believe not every spirit, but try the spirits whether they are of God: because many false prophets are gone out into the world. 1 John 4:1
By trying new "truths" and beliefs as they are presented to you, the line will be made between truth and tradition. Remember to try the spirits, and also try those who are speaking these "truths" by the following:
Hereby know ye the Spirit of God: Every spirit that confesseth that Jesus Christ is come in the flesh is of God: And every spirit that confesseth not that Jesus Christ is come in the flesh is not of God: and this is that [spirit] of antichrist, whereof ye have heard that it should come; and even now already is it in the world. 1 John 2-3
Truth or Tradition in our Lives:
Tradition is important to many of us, but are we putting our "warm fuzzy feelings" ahead of the truth of the gospel? I think of certain holidays that Christians celebrate, and yet they are not rooted in the Christian faith.
I think of common holidays such as Easter, Thanksgiving, Halloween, and Christmas. I know a good deal about the history surrounding each one and have different feelings based on each one. One I am convicted is evil, another I embrace, yet another I am beginning to feel an aversion to, and another I am still conflicted about.
As a family, as we seek out God's truth, the old truth or traditional battle often brings about conflicting thoughts. What we grew up with, what our friends do, what our church does, and finally what God's word says, all war for supremacy in our minds.
We desire your prayers and also desire that you seek the truth as well. In a darkened world, our light MUST shine bright, and any speck of falsehood will both show and dim our light.
And finally dear sisters, I beg of you to remember the love of Jesus and how none were beneath his station. We must love first, and share the truth second. For without love, our truth is worthless.
How does truth or tradition play out in your life?