Unique Christian Gifts for Women (Including 109 Gift Ideas!)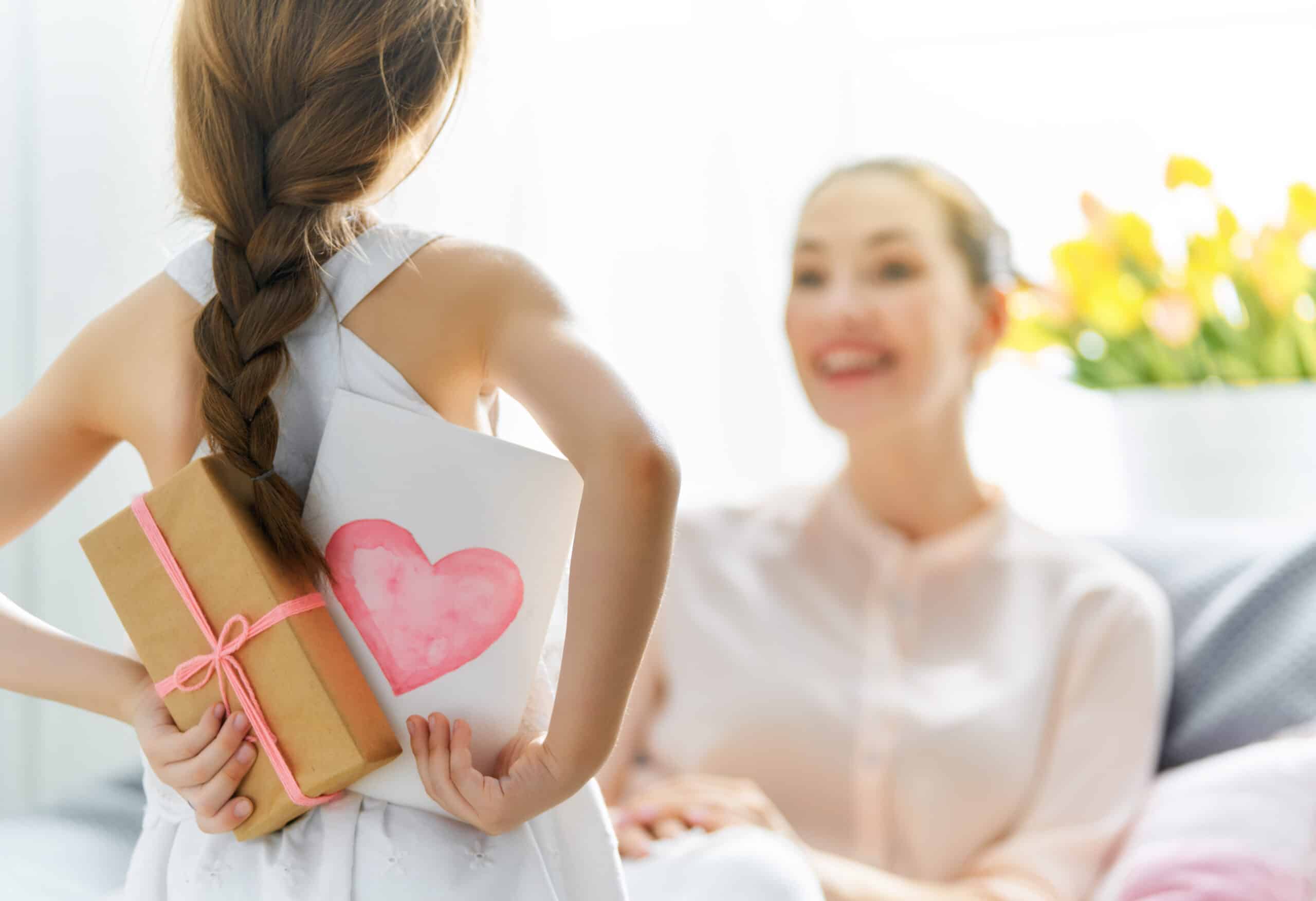 Do you have a special woman in your life who lives for Jesus, like your mom, grandma, aunt, daughter, or teacher? Honor her with a thoughtful gift that empowers her to grow in her faith.
Here, you'll find a comprehensive list of unique Christian gifts for women. Whether you're shopping for the perfect Christmas present, Mother's Day gift, birthday surprise, teacher appreciation gift or for any other occasion, you're sure to find something she'll adore!
Where To Buy Christian Gifts
Since most big retailers like Target & Walmart don't have a lot of options, people often ask me what stores and online retailers carry Christian items that have Bible verses or cute Christian sayings and symbols.
Surprisingly, there are quite a few!
In the rest of this post, I'll share some of my favorite Christian items in just about every category you can think of, but it by no means is an exhaustive list. If you prefer to shop and browse by retailer and explore all of the faith-based products, here are the stores I recommend:
MARY & MARTHA is an online Christian store that sells gorgeous home decor with the intention of bringing eternal hope and encouragement to every home every day. Famous Christian Actress, Candace Cameron Bure, even has her own product line through Mary & Martha!
DAYSPRING is an online Christian store that helps Christians live their faith through cards, stationery, inspirational gifts, books, bibles, home decor, apparel and more!
FAITHBOX is a top-rated monthly subscription box for Christian women.
VAL MARIE PAPER – Val Marie Paper sells gorgeous hard-back prayer journals, prayer calendars and her signature course about prayer.
HOBBY LOBBY is the world's largest privately-owned craft store and they are committed to operating a company that honors the Lord. Both in-store and online you'll find products like Christian home decor, DIY craft items, religious art supplies, and more. You can also use this 40% off coupon on one item when you shop online!
AMAZON doesn't need an introduction because they are one of the top technology companies along with Google, Apple, and Facebook. Because of their wide variety of products, you can find almost any faith-inspired item and have it delivered to your door-step for free with Amazon Prime's 2-day shipping.
PRECIOUS MOMENTS is a timeless brand featuring products that display soulful illustrations of children with teardrop-shaped eyes. The brand started with Christian greeting cards but had expanded over the years to include figurines, dolls, nursery décor, home décor, home entertaining and serve-ware, garden décor, and more.
Now that you know where to shop… check out the rest of this post to explore Christian gift ideas by category.
As you browse, you may notice most of the items featured below come from Mary & Martha or DaySpring. That is because I believe they truly have the most unique Christian gifts for women. I hope you enjoy!
Christian Gift Box Subscription
I personally use and recommend Faithbox which is a monthly subscription box that comes with a devotional, inspired content, and hand-picked products to empower your walk with God. Since each box is different every month, that special woman in your life won't know what's in the box until it arrives at her front door.
This is the perfect way to give a gift that keeps on going long after the occasion has passed! If you don't want to worry about an ongoing monthly payment, you can purchase a 3-month or one-year package ahead of time.
Prayer Journals & Calendars
Christian Home Decor
These next few gift ideas give you the chance to fill up her home with faith-inspired decorative pieces that she can proudly display in her living room, bedroom, kitchen, and more. I love decorations as a gift idea because the items are both useful and beautiful!
Wall art & decorative displays
Bible verse blankets & pillows
Faith-inspired decorations
Bible verse mugs, water bottles & drinkware
Mugs are pretty yet practical because it's something she'll use every day. She can sip a hot cup of coffee or tea during her morning quiet time or enjoy her take her favorite drink on the go. Either way, every time she drinks from her cup, she'll be reminded of your generosity and Christ's love for her.
Here are a few of my favorites:
Christian gifts for the kitchen
Bible Verse cards and Thankful Napkins
Bible Verse cards and Thankful Napkins
Christian Gift Ideas To Wear
Another cute gift idea is to buy her a pair of earrings, a t-shirt, or a tote bag that she can wear or use often. Here are a few of my affordable favorites:
Faith-inspired jewelry
Cute Christian t-shirts
Faith-inspired bags & totes
Bible Study Gift Ideas
Devotional gifts
Help her grow deeper in her walk with Christ by purchasing a Christ-centered devotional or book. Here are four recommendations from authors with sound theology.
Unique Bibles For Her
Bible journaling gift ideas
Personalized Christian Gifts
The gift ideas in this collection make the perfect sentimental gifts for her!
Christian gifts for mom
Christian gifts for daughter
Coming soon!
Christian gifts for grandma
Faith-inspired Stationery
Another classic gift idea is a prayer journal or a blank biblically-inspired notebook that she can use to take weekly sermon notes or write her thoughts and prayers during her quiet time.
Christian planners
Religious journals
Christian Accessories
If you're shopping for Christmas, many of these options would be great stocking stuffers!
Religious cell phone covers & popsockets
If that special woman in your life uses her cell phone often, consider buying her a pop socket or a phone case that reminds her of Christ's love. It's also a great way to share the gospel with others who happen to see the words on her phone.
Christian Christmas Gifts
Sometimes the best gifts are seasonal gifts. As she carefully unwraps and places the Christmas-themed gift each year, she'll think of you. It's truly a gift that can be treasured again-and-again. Don't forget to order some Christ-centered Christmas wrapping paper to wrap your beautiful gifts!
Religious christmas ornaments
WANT TO SEE EVEN MORE CHRISTIAN ORNAMENTS?
You can find a big collection of affordable Christian Christmas ornaments at Hobby Lobby and Amazon. Additionally, you can also explore more options at DaySpring and Precious Moments. Note: When you click on those links you'll be taken directly to the religious ornaments pages!
Unique christmas home decor
Nativity sets
Give the Christian Woman You Love the Perfect Gift!
One thing is certain: with one of these biblically-inspired products, your gift will stand out above the rest! If you love these ideas, please comment below and tell me which item you bought for your that special woman in your life. If you have some other Christian gift ideas that you think other for women would love, share those ideas in the comment as well!