Unique Christian Gifts For Women (Including 109 Gift Ideas!)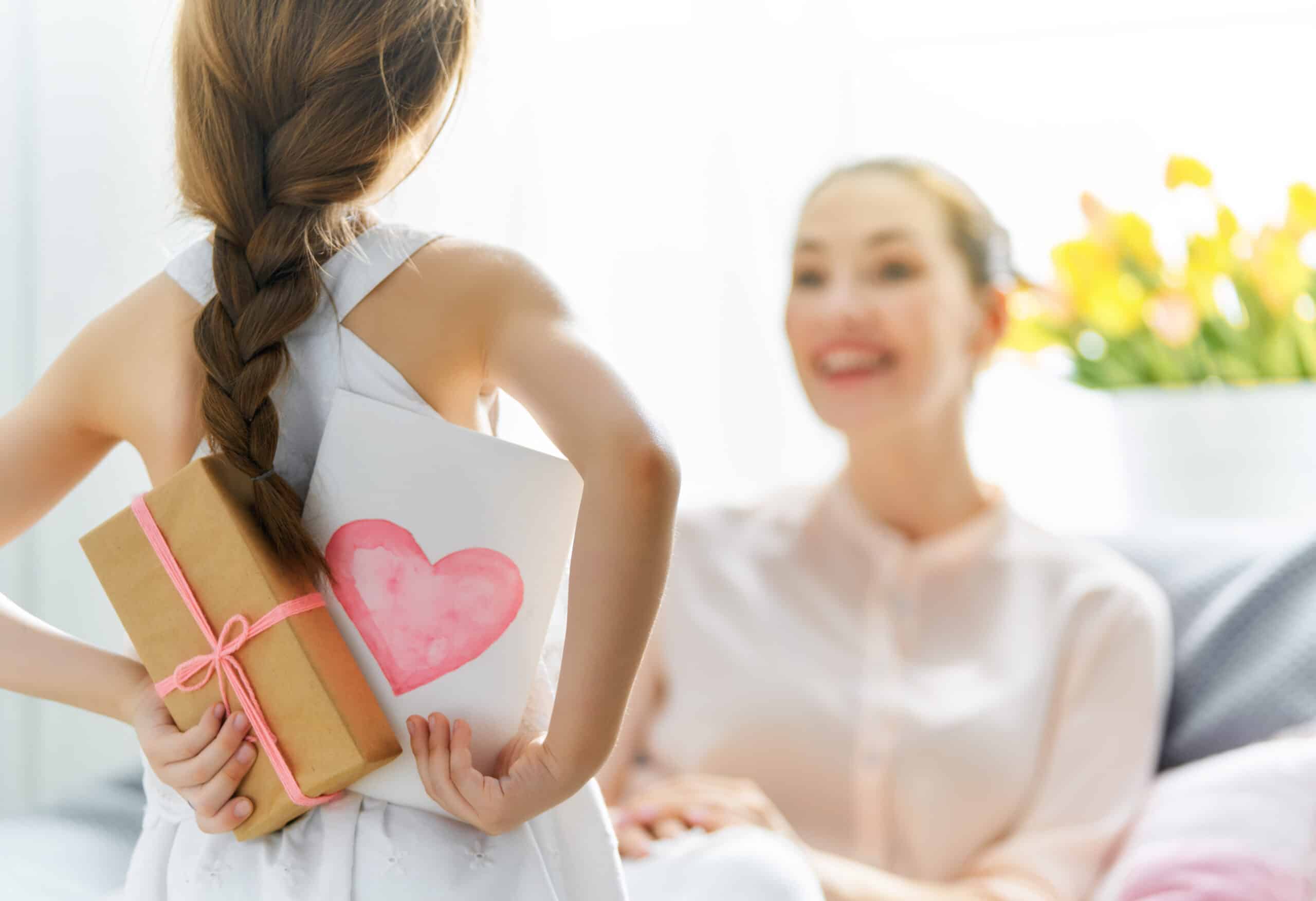 Hello Sensible is supported by its readers. If you click on a link and make a purchase, I may earn a commission at no additional cost to you. For more info, see my Affiliate Disclosure Policy.
Do you have a special woman in your life who lives for Jesus, like your mom, grandma, aunt, daughter, or teacher? Honor her with a thoughtful gift that empowers her to grow in her faith.
Here, you'll find a comprehensive list of unique Christian gifts for women. Whether you're shopping for the perfect Christmas present, Mother's Day gift, birthday surprise, teacher appreciation gift or for any other occasion, you're sure to find something she'll adore!
Where To Buy Christian Gifts
Since most big retailers like Target & Walmart don't have a lot of options, people often ask me what stores and online retailers carry Christian items that have Bible verses or cute Christian sayings and symbols.
Surprisingly, there are quite a few!
In the rest of this post, I'll share some of my favorite Christian items in just about every category you can think of, but it by no means is an exhaustive list. If you prefer to shop and browse by retailer and explore all of the faith-based products, here are the stores I recommend:
MARY & MARTHA is an online Christian store that sells gorgeous home decor with the intention of bringing eternal hope and encouragement to every home every day. Famous Christian Actress, Candace Cameron Bure, even has her own product line through Mary & Martha!
DAYSPRING is an online Christian store that helps Christians live their faith through cards, stationery, inspirational gifts, books, bibles, home decor, apparel and more!
FAITHBOX is a top-rated monthly subscription box for Christian women.
VAL MARIE PAPER – Val Marie Paper sells gorgeous hard-back prayer journals, prayer calendars and her signature course about prayer.
HOBBY LOBBY is the world's largest privately-owned craft store and they are committed to operating a company that honors the Lord. Both in-store and online you'll find products like Christian home decor, DIY craft items, religious art supplies, and more. You can also use this 40% off coupon on one item when you shop online!
AMAZON doesn't need an introduction because they are one of the top technology companies along with Google, Apple, and Facebook. Because of their wide variety of products, you can find almost any faith-inspired item and have it delivered to your door-step for free with Amazon Prime's 2-day shipping.
PRECIOUS MOMENTS is a timeless brand featuring products that display soulful illustrations of children with teardrop-shaped eyes. The brand started with Christian greeting cards but had expanded over the years to include figurines, dolls, nursery décor, home décor, home entertaining and serve-ware, garden décor, and more.
Now that you know where to shop… check out the rest of this post to explore Christian gift ideas by category.
As you browse, you may notice most of the items featured below come from Mary & Martha or DaySpring. That is because I believe they truly have the most unique Christian gifts for women. I hope you enjoy!
Christian Gift Box Subscription
I personally use and recommend Faithbox which is a monthly subscription box that comes with a devotional, inspired content, and hand-picked products to empower your walk with God. Since each box is different every month, that special woman in your life won't know what's in the box until it arrives at her front door.
This is the perfect way to give a gift that keeps on going long after the occasion has passed! If you don't want to worry about an ongoing monthly payment, you can purchase a 3-month or one-year package ahead of time.
Christian Home Decor
These next few gift ideas give you the chance to fill up her home with faith-inspired decorative pieces that she can proudly display in her living room, bedroom, kitchen and more. I love decorations as a gift idea because the items are both useful and beautiful!
Wall Art & Decorative Displays
–
–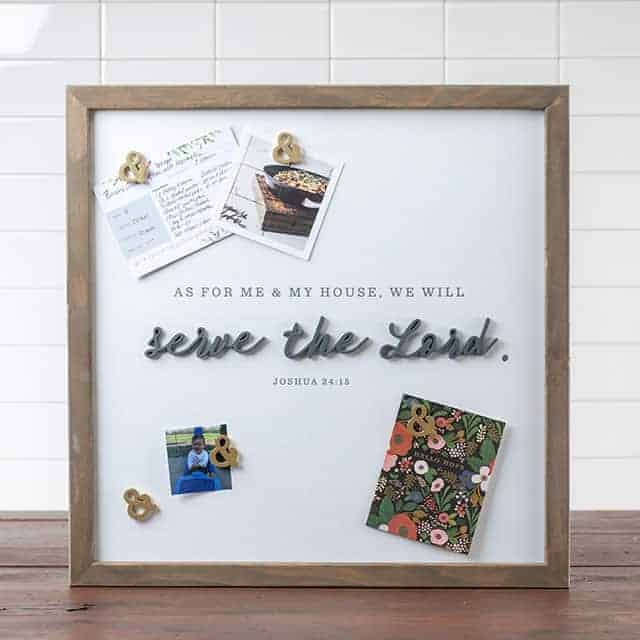 We Will Serve Magnetic Sign
This canvas magnetic sign with wooden frame is beautiful & functional displaying the verse from Joshua 24:15. It also includes 5 gold "&" magnets.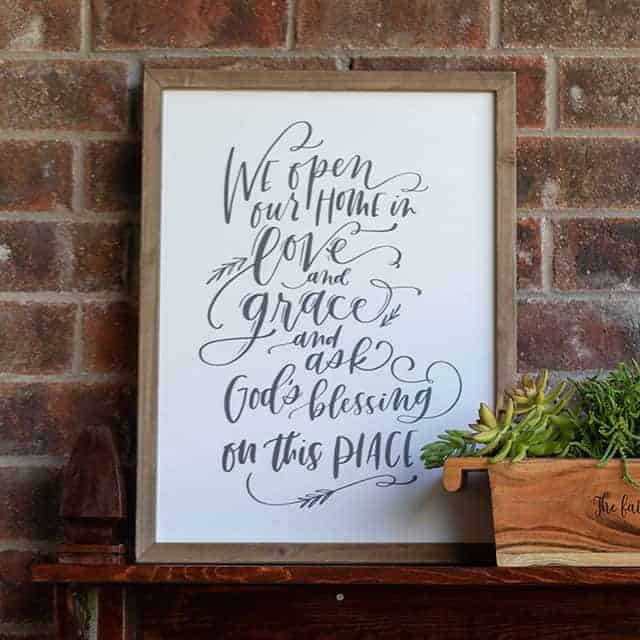 Love & Grace Sign
This farmhouse-inspired print includes a hand-lettered message that reads, "We open our home in love and grace and ask God's blessing on this place."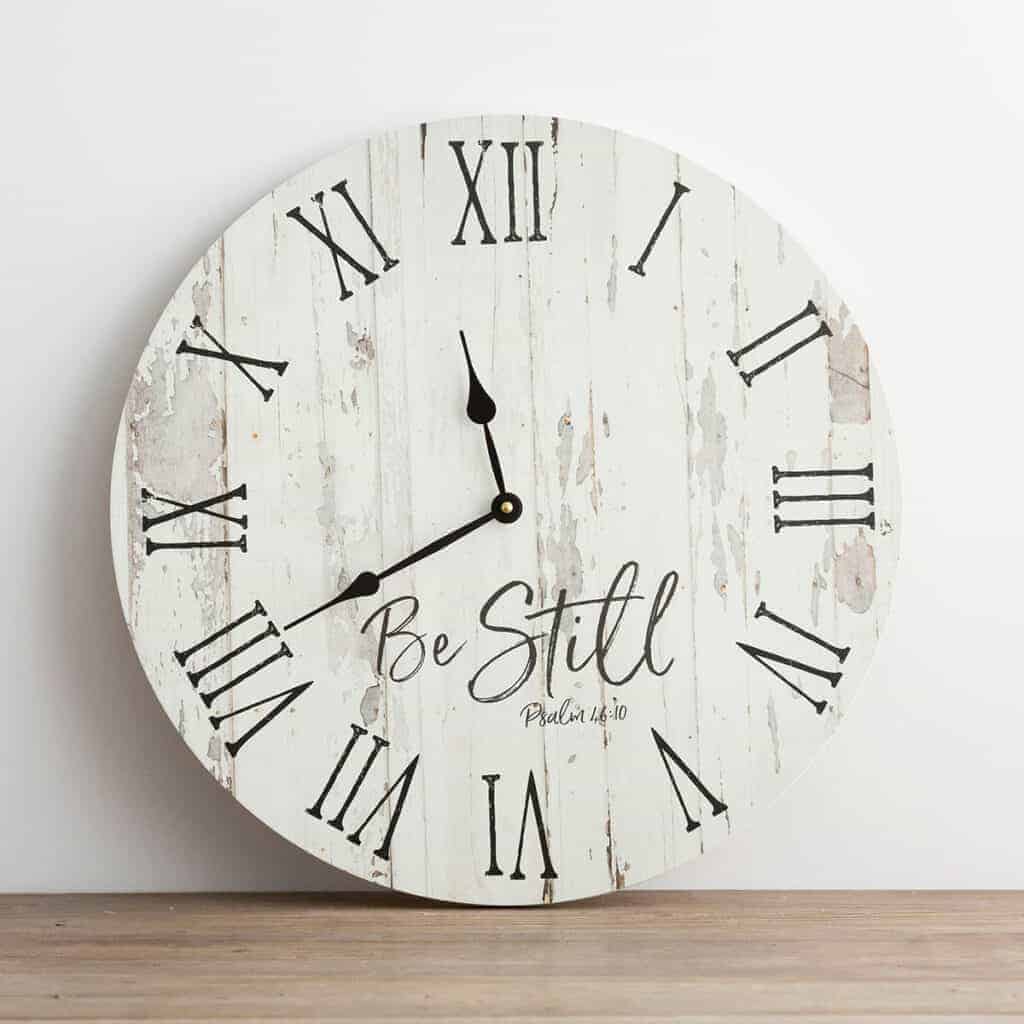 Be Still – Wooden Wall Clock
This 'Be Still' circular Christian wall clock will beautify a wall and bring a powerful message in any room of your home. A perfect gift for all occasions.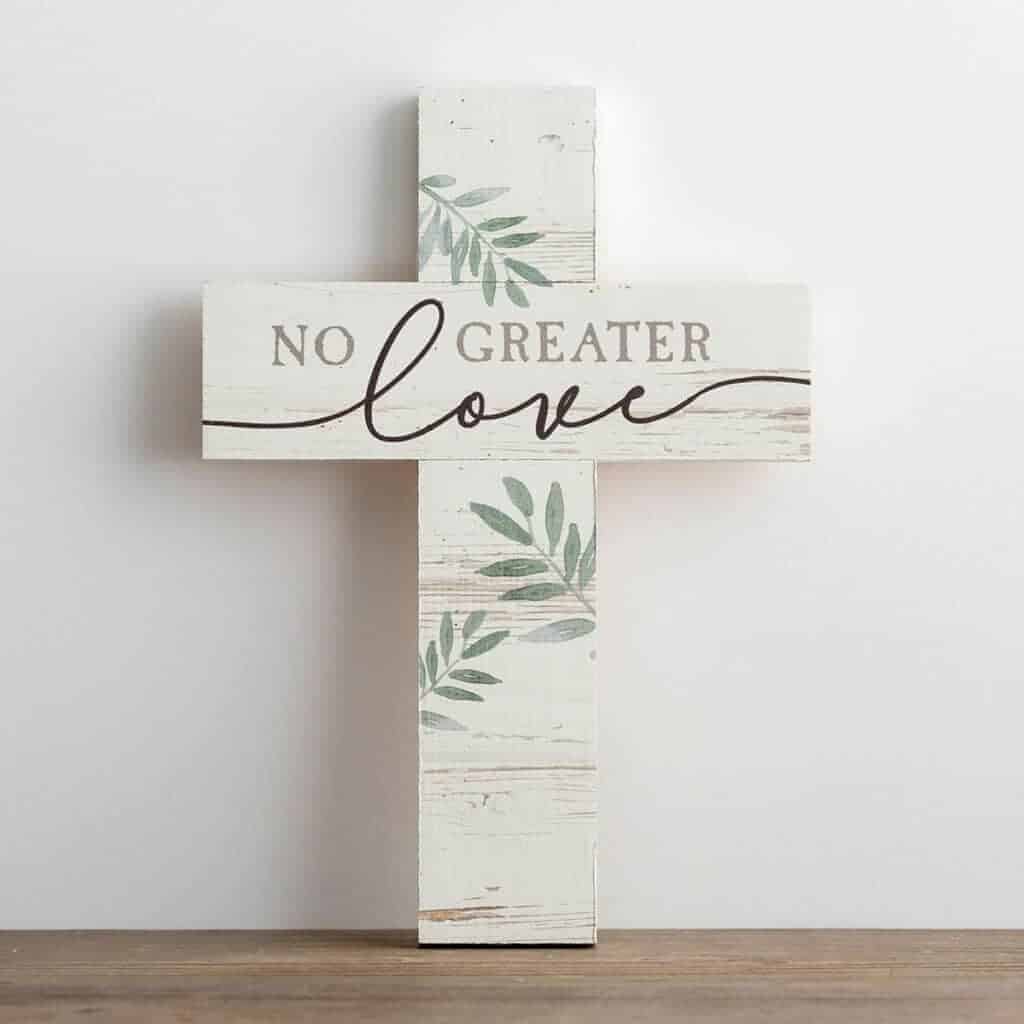 No Greater Love – Wooden Cross
This 'No Greater Love' wooden cross will empower that special woman in your life to boldly share her faith in God no matter where she hangs it up!
Bible Verse Blankets & Pillows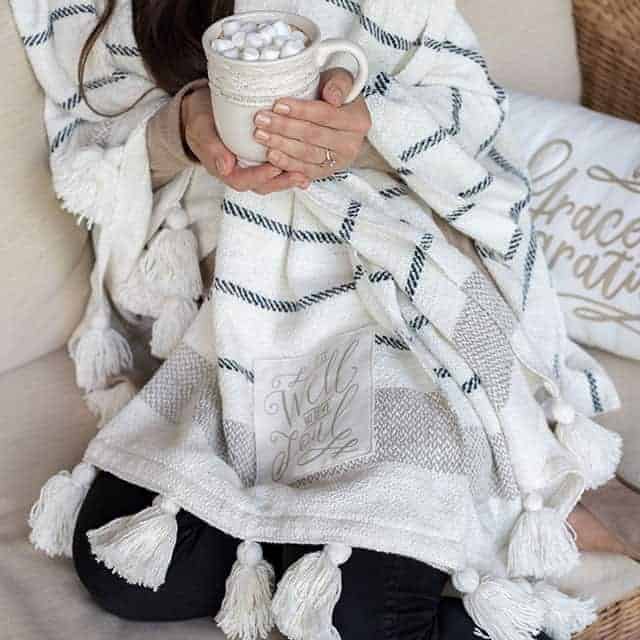 It is Well Throw
This cozy throw blanket with tassels is made from 100% cotton and includes the classic faith-inspired message "it is well with my soul".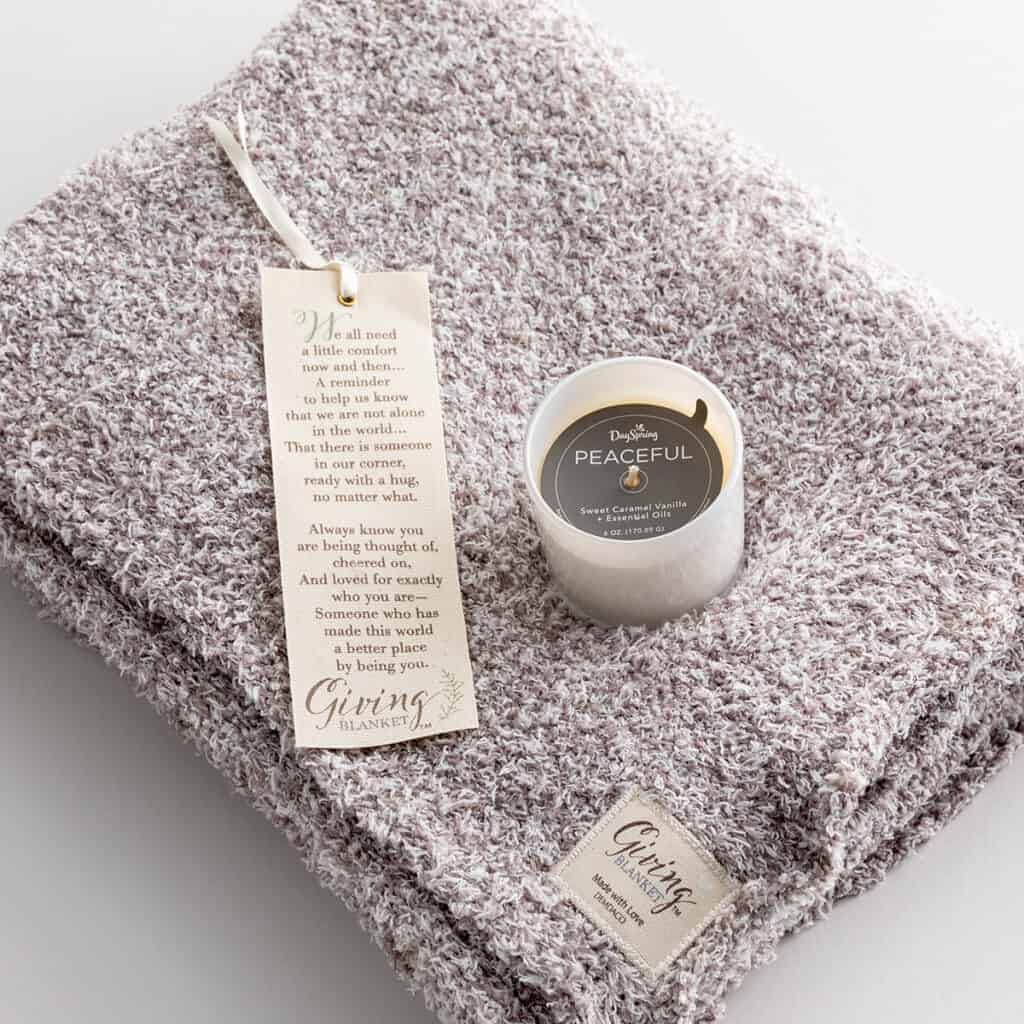 Giving Blanket & Peaceful Candle Set
This gift set will encourage her to prioritize her time alone with the Lord. She can set it in her prayer coset, war room or living room.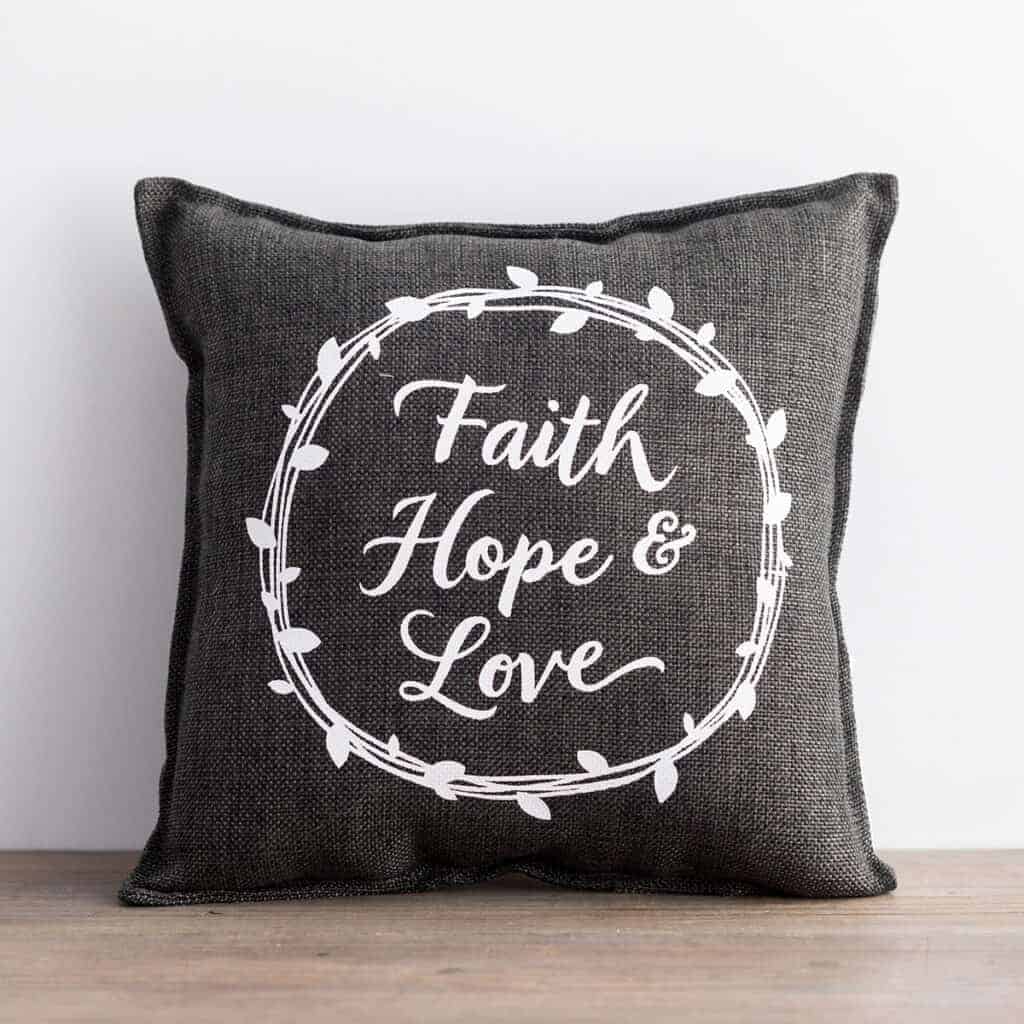 Faith, Hope & Love Throw Pillow
This 'Faith, Hope & Love' small Christian throw pillow is the perfect accent for a sofa, chair, or bed. This inspirational pillow updates home décor with stylish design and a meaningful message to share with family and friends.
Faith-Inspired Decorations
Sanctuary Candles
The Sanctuary Candle collection is designed with a Psalm on each candle, a reminder of God's promises of rest, peace and comfort.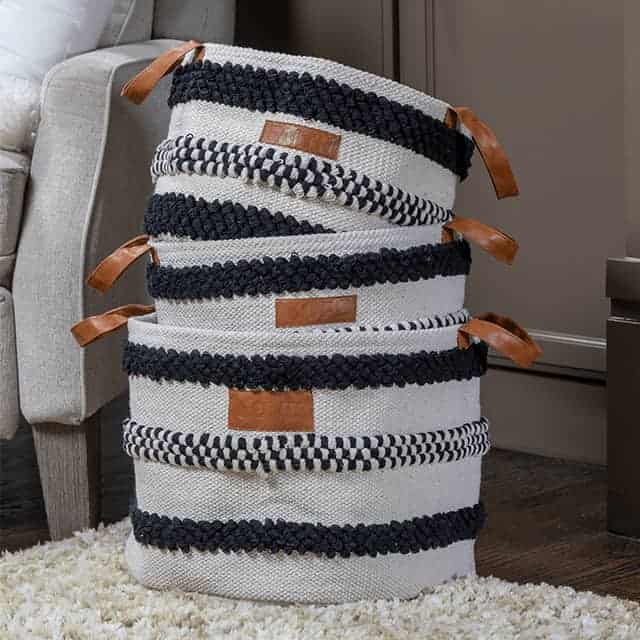 Faith, Hope & Love Baskets
Help her easily store her favorite things. These black and ivory woven baskets come with an embossed leather tag that reads FAITH, HOPE, and LOVE.
Bible Verse Mugs, Water Bottles & Drinkware
Mugs are pretty yet practical because it's something she'll use every day. She can sip a hot cup of coffee or tea during her morning quiet time or enjoy her take her favorite drink on the go. Either way, every time she drinks from her cup, she'll be reminded of your generosity and Christ's love for her.
Here are a few of my favorites: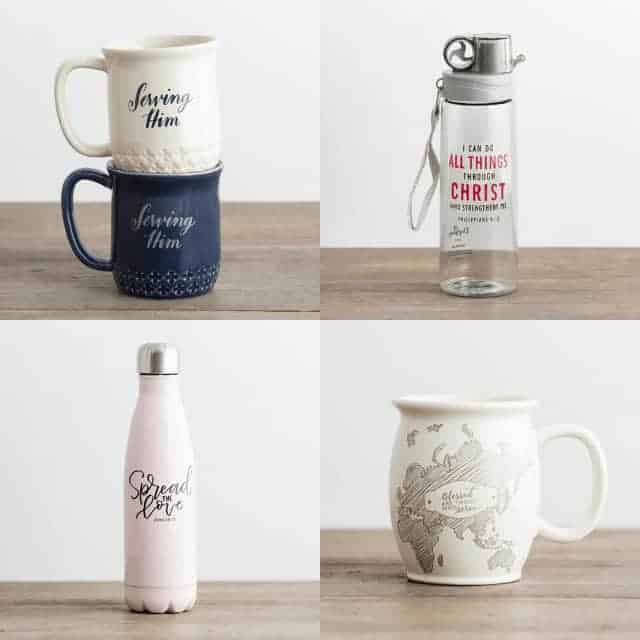 You can also find adorable mugs at Precious Moments! I did not know they carried mugs There are also some really cute gift sets that include mugs: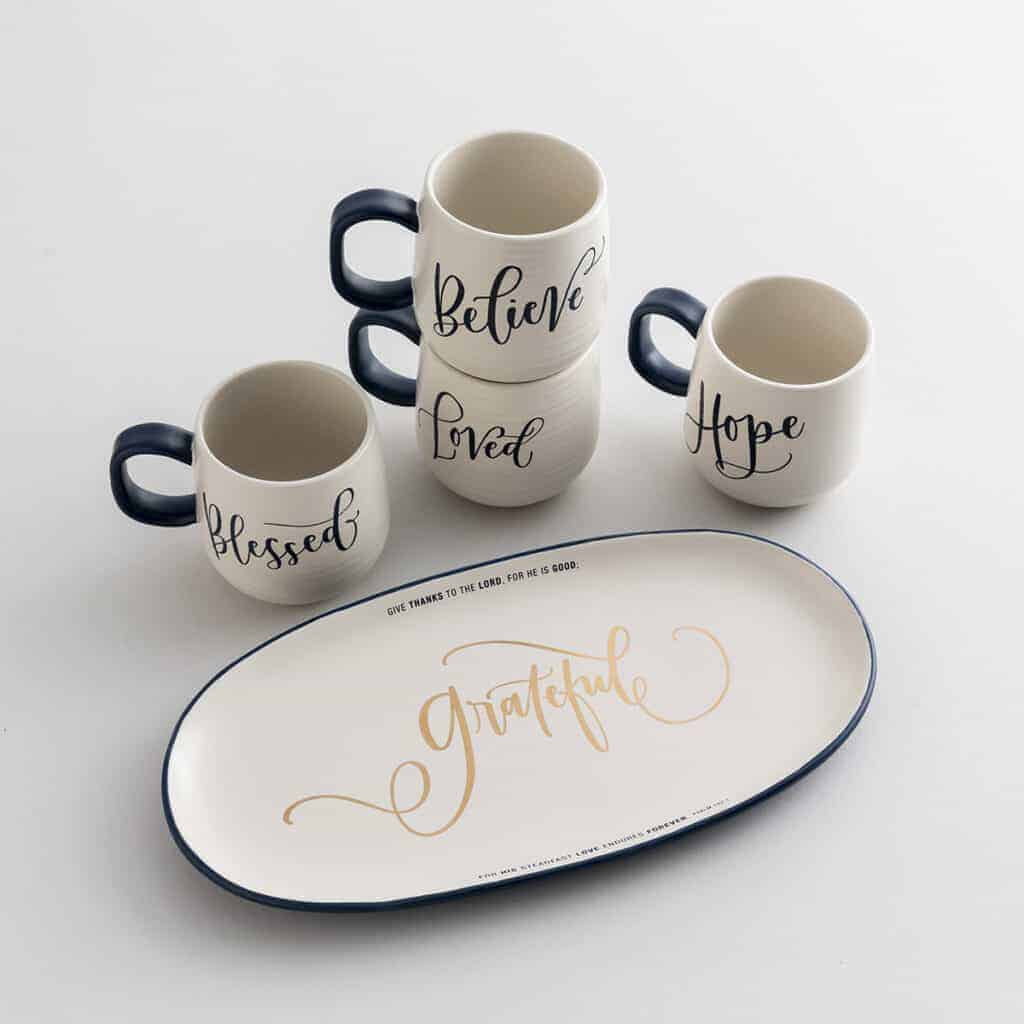 Artisan Ceramic Mugs & Grateful Platter Set
DaySpring's Biblical-inspired artisan mugs and 'Grateful' platter have a classic style that makes a perfect gift for all occasions or a great addition to your own kitchen.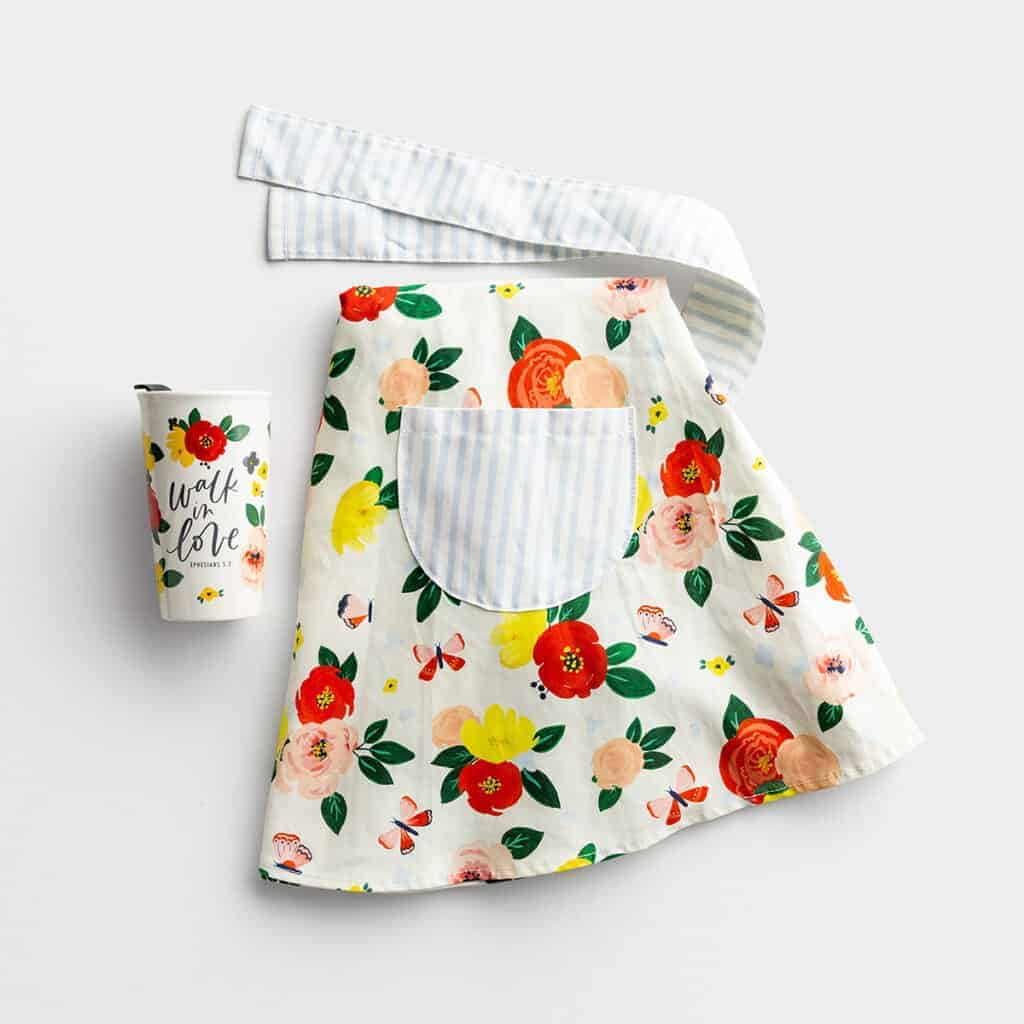 Studio 71 Tumbler & Apron Gift Set
Bless a loved one with this 'In Bloom' flare bib apron and matching ceramic tumbler gift set. This gift will encourage her to walk in love according to Ephesians 5:2!
Christian Gifts For The Kitchen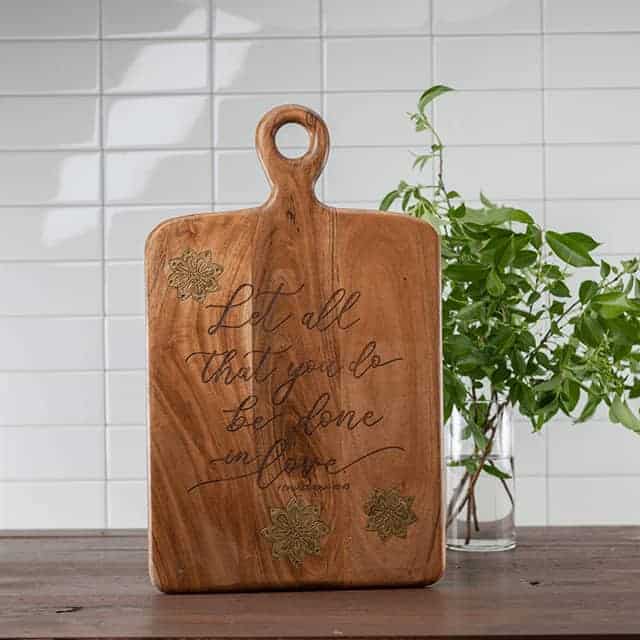 Done in Love Serving Board
This beautiful Acacia wood serving board reads "Let all that you do be done in love ~ 1 Corinthians 16:14". This is the perfect gift for any woman who loves to entertain guests in her home or simply wants a beautiful piece in her kitchen for decorating!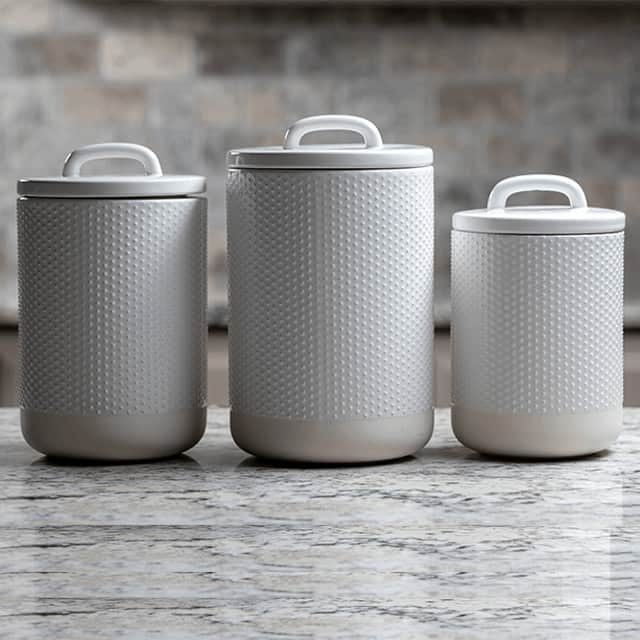 Fresh Joy Canisters
These ceramic canisters contain a special message under the lids! The large canister says "fresh joy fuels our home with faith and infuses our hearts with truth." The medium canister reads "a joyful home is a happy home." The small canister message says "filled with fresh joy."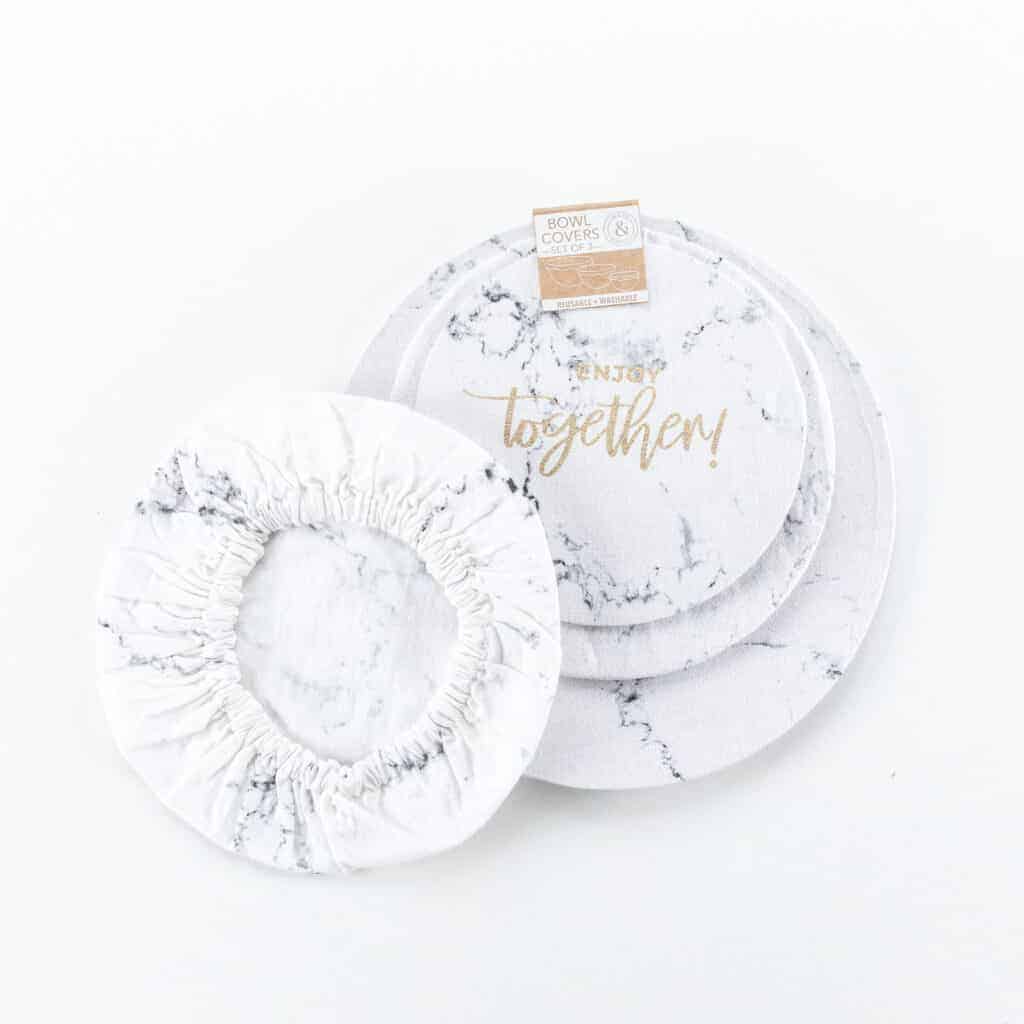 Simply Elegant Nested Bowl Covers
This set of three includes inspirational messages that read: Enjoy together! (small), Made with love… served with joy! (medium), Good food feeds the body, good company feeds the soul. (large).
Faithfulness Kitchen Caddy
Organize any room, table or desk with our most beautiful kitchen caddy yet! Made of acacia wood. Bronze flowers are handmade by artisans in India. Engraved message reads, "Great is Your faithfulness".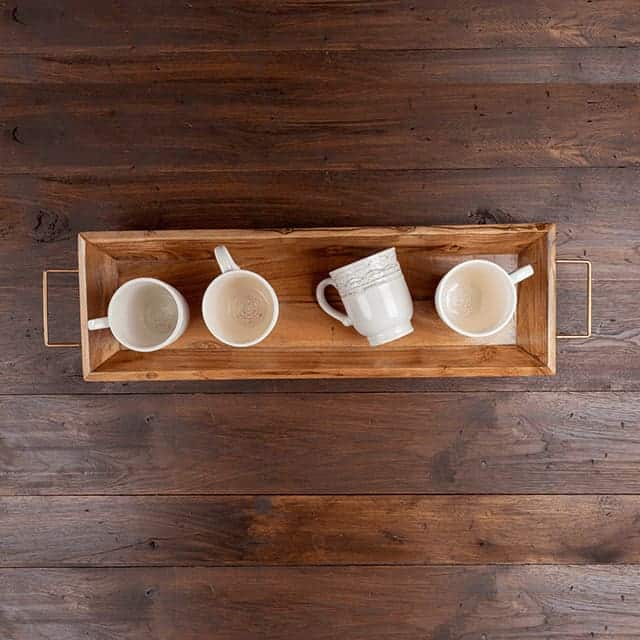 Grateful Heart Serving Tray
This serving tray made from Acacia wood includes gold metal accents with a front plate that reads "Begin each day with a grateful heart".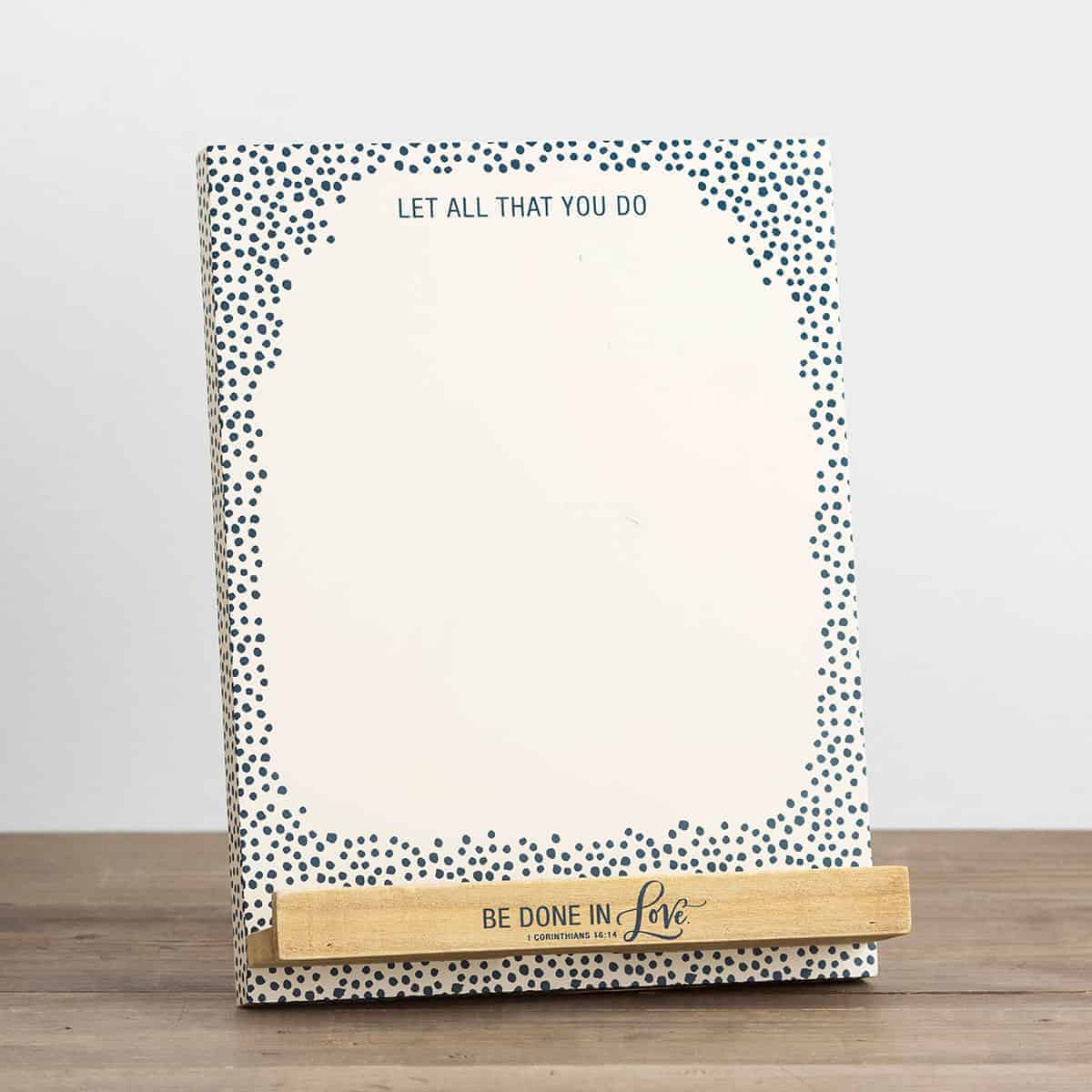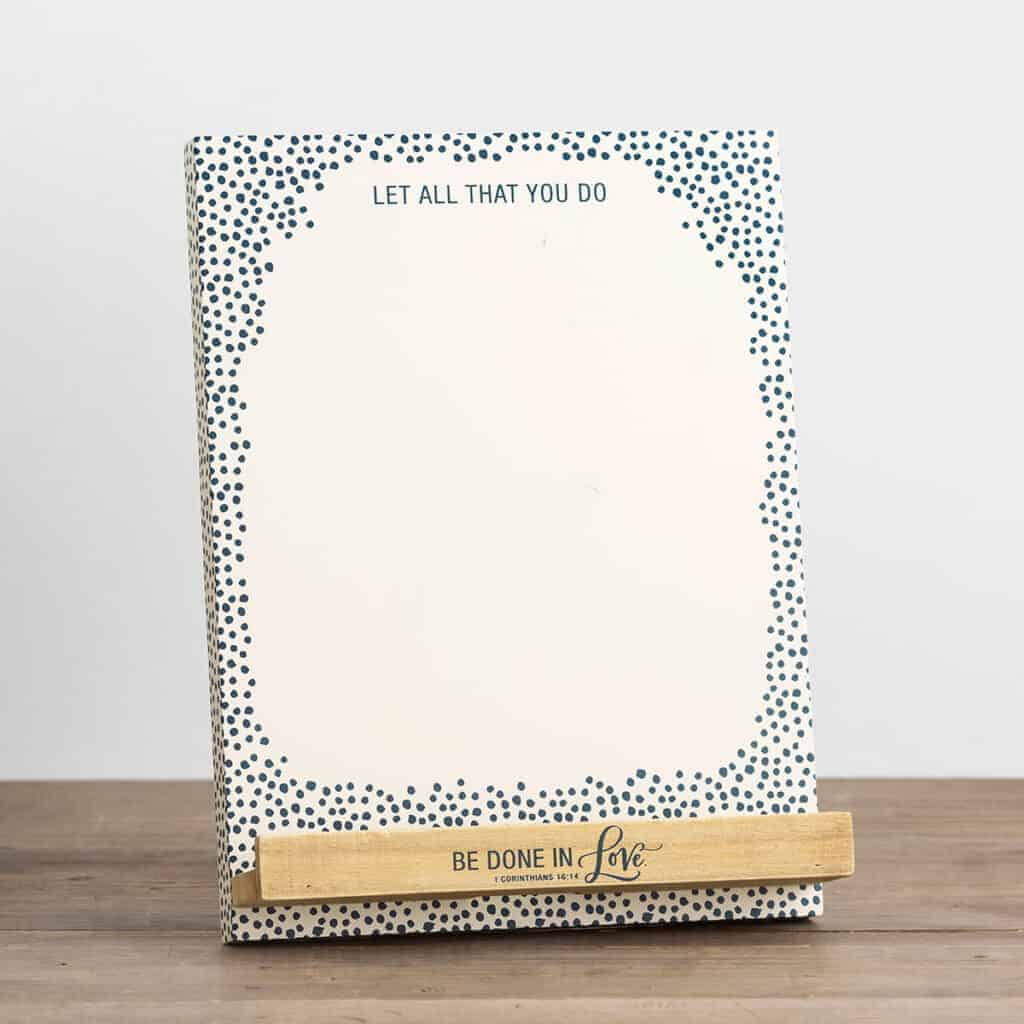 Done In Love Cookbook & Tablet Holder
If she loves to cook and try new recipes, she'll appreciate this beautiful wooden cookbook and tablet holder. What's more, it also has a slot at the bottom for easy charging!
Bible Verse Kitchen Towels & Napkins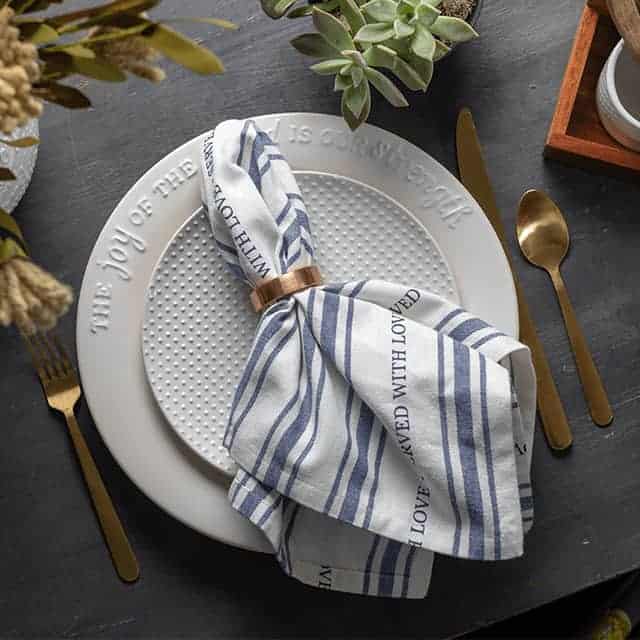 Served with Love Napkins
This set of four napkins reads "served with love" and would make a beautiful addition to her tablescape.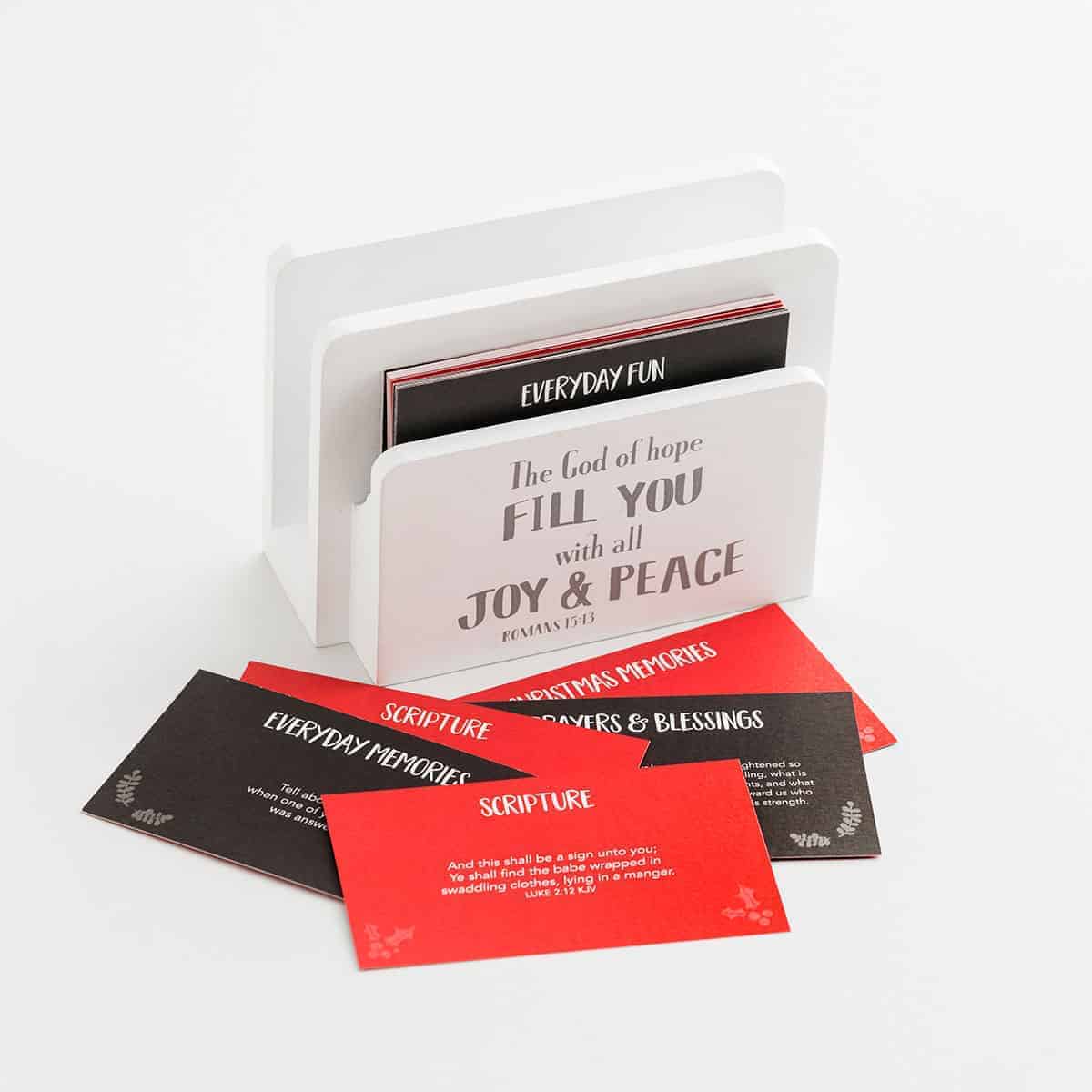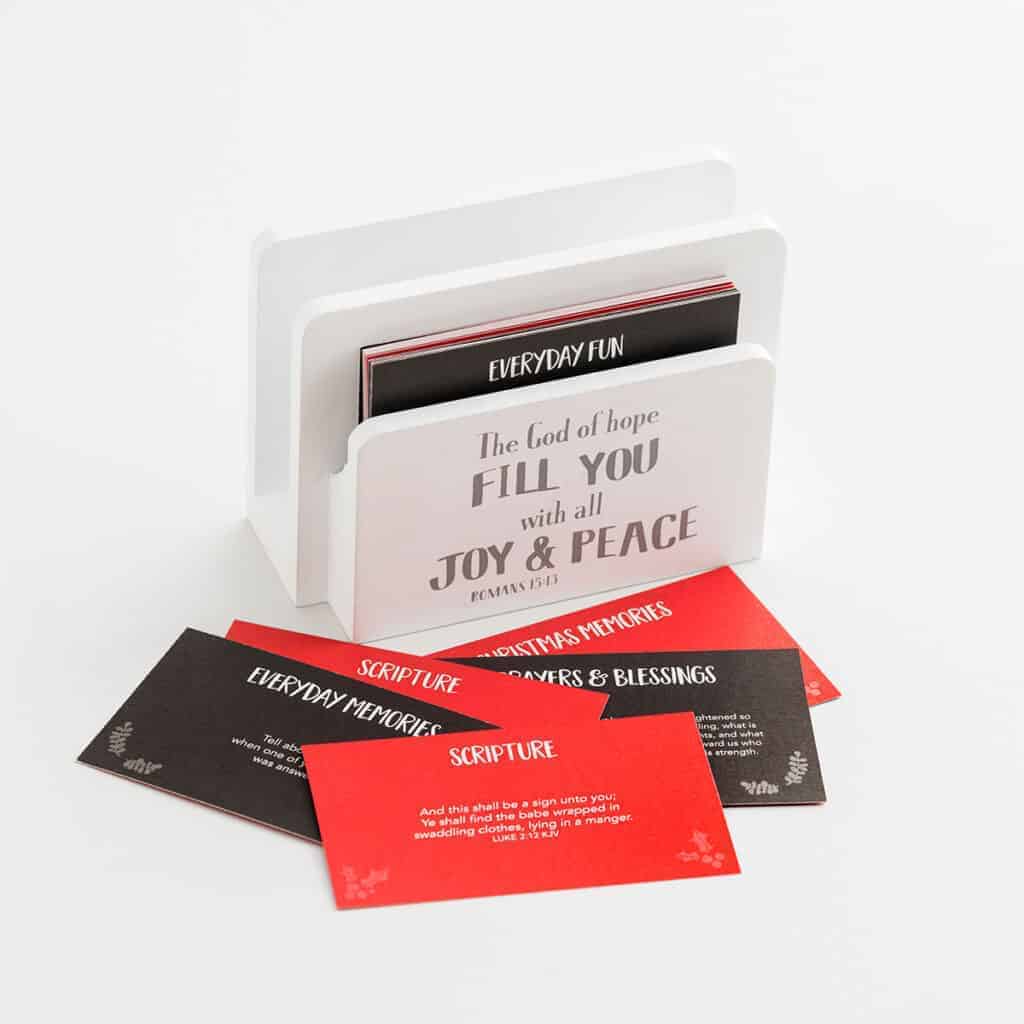 Napkin Holder + Conversation Cards
This Christian wooden napkin holder includes reversible cards with Scripture and year-round conversation starters!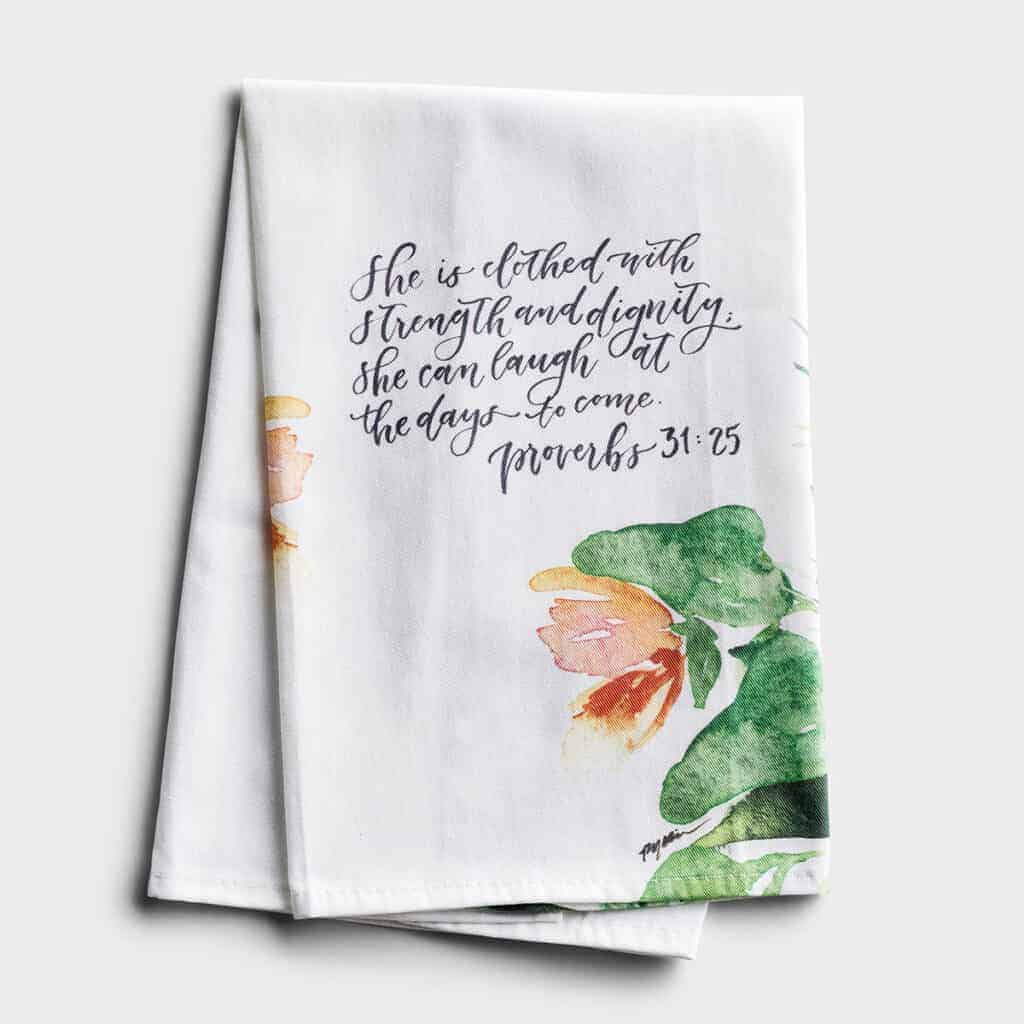 Gracelaced Proverbs 31 Tea Towel
This floral tea towel a delightful addition to any kitchen and a perfect gift to brighten the day and home of a loved one.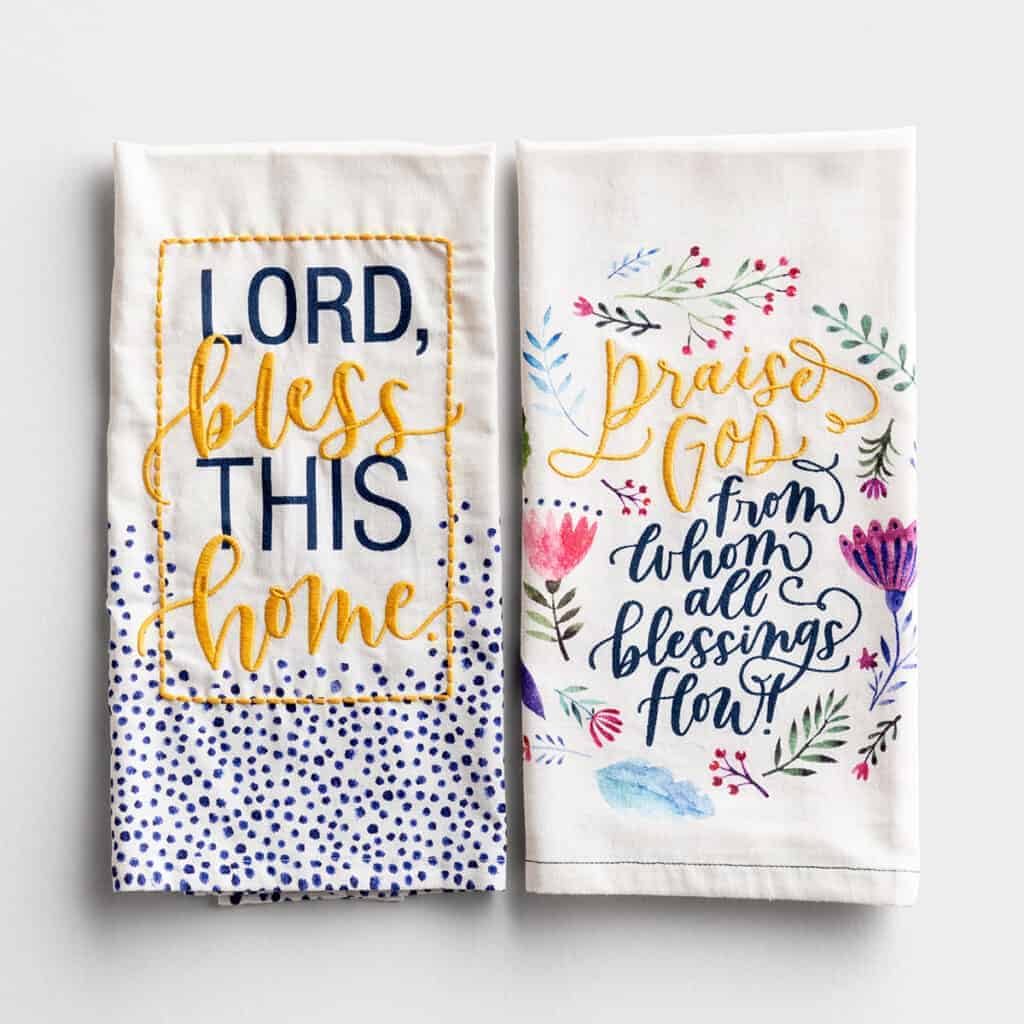 Inspirational Tea Towel Gift Set of 2
These tea towels have that classic style that makes a perfect gift for all occasions or a great addition to your own kitchen.
Christian Gift Ideas To Wear
Another cute gift idea is to buy her a pair of earrings, a t-shirt or tote bag that she can wear or use often. Here are a few of my affordable favorites:
Faith-Inspired Jewelry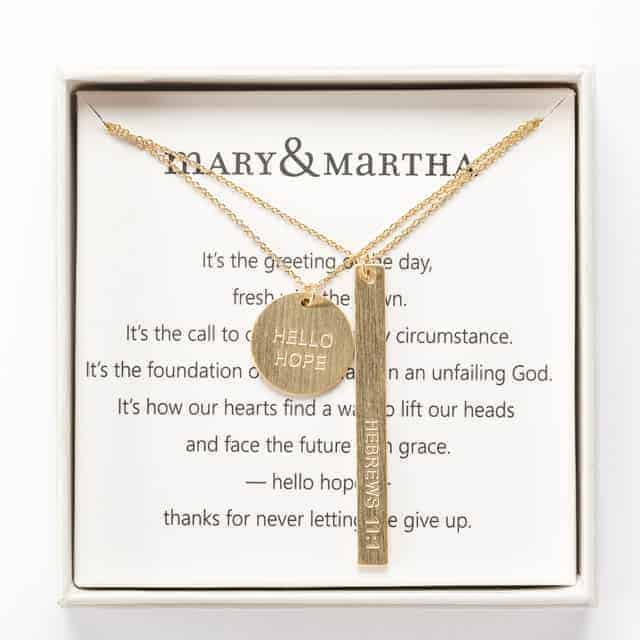 Hello Hope Tiered Necklace
Made from brass with a satin gold overlay, this adjustable two-tiered necklace reads "Hello Hope" and "Hebrews 11:1″. The top necklace is 16″ and the bottom necklace is 18".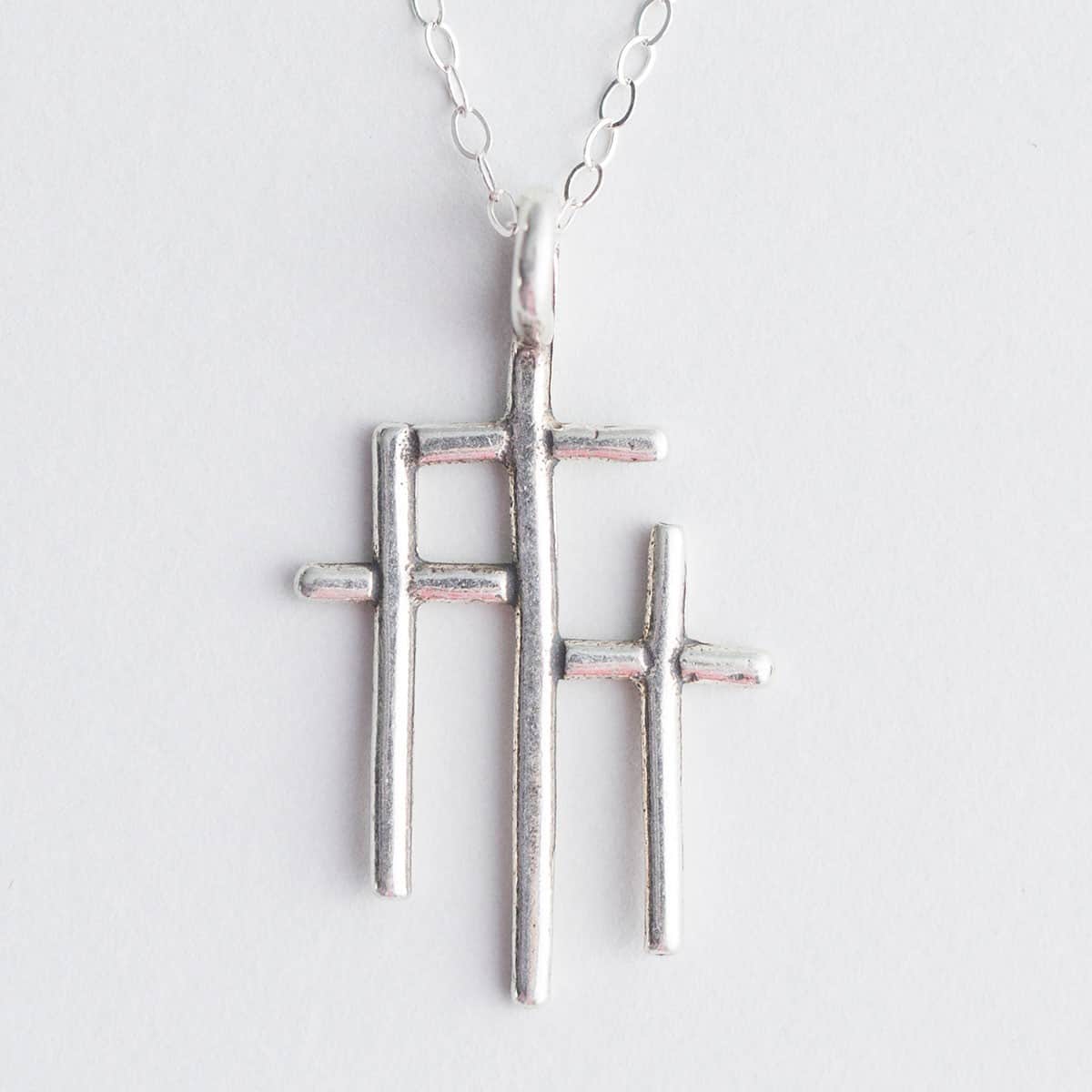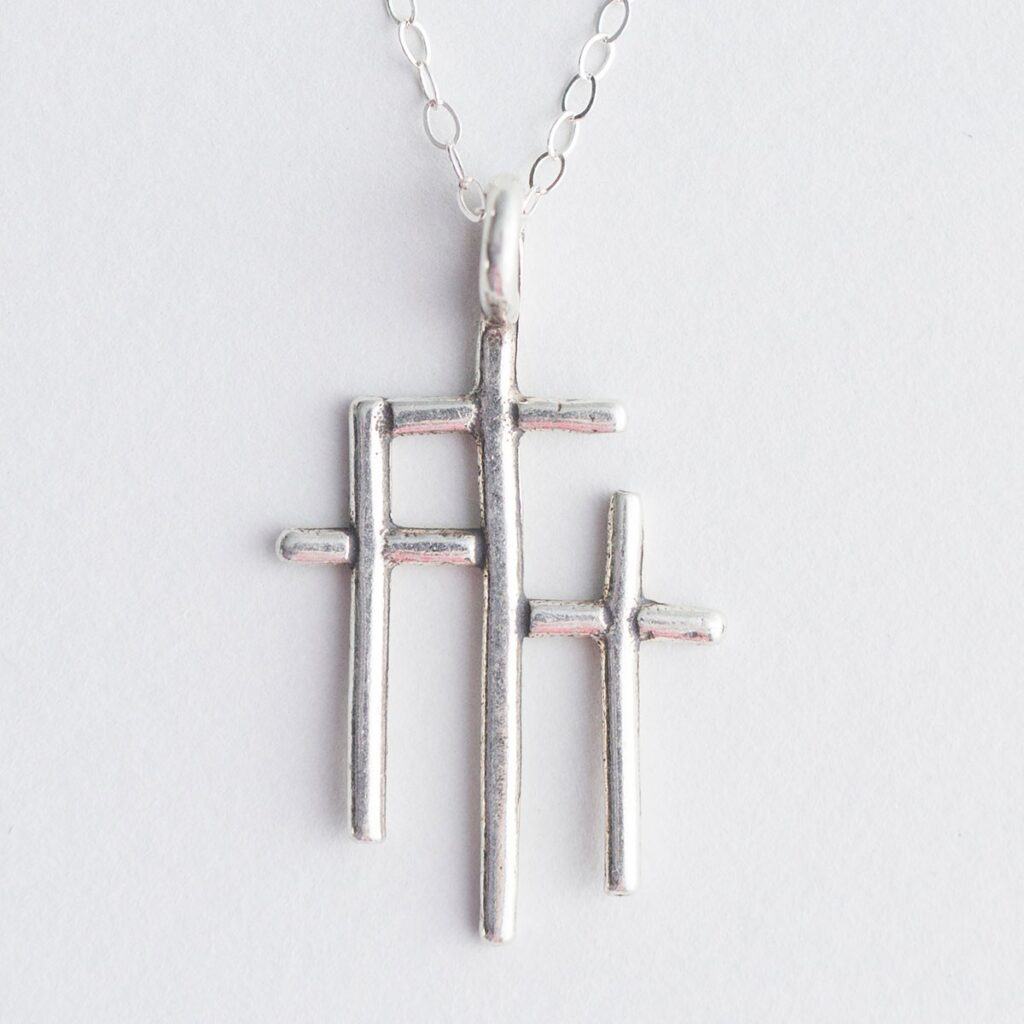 Crosses at Calvary Necklace
This beautiful necklace a meaningful gift to give to remind her of Jesus' death, burial and resurrection.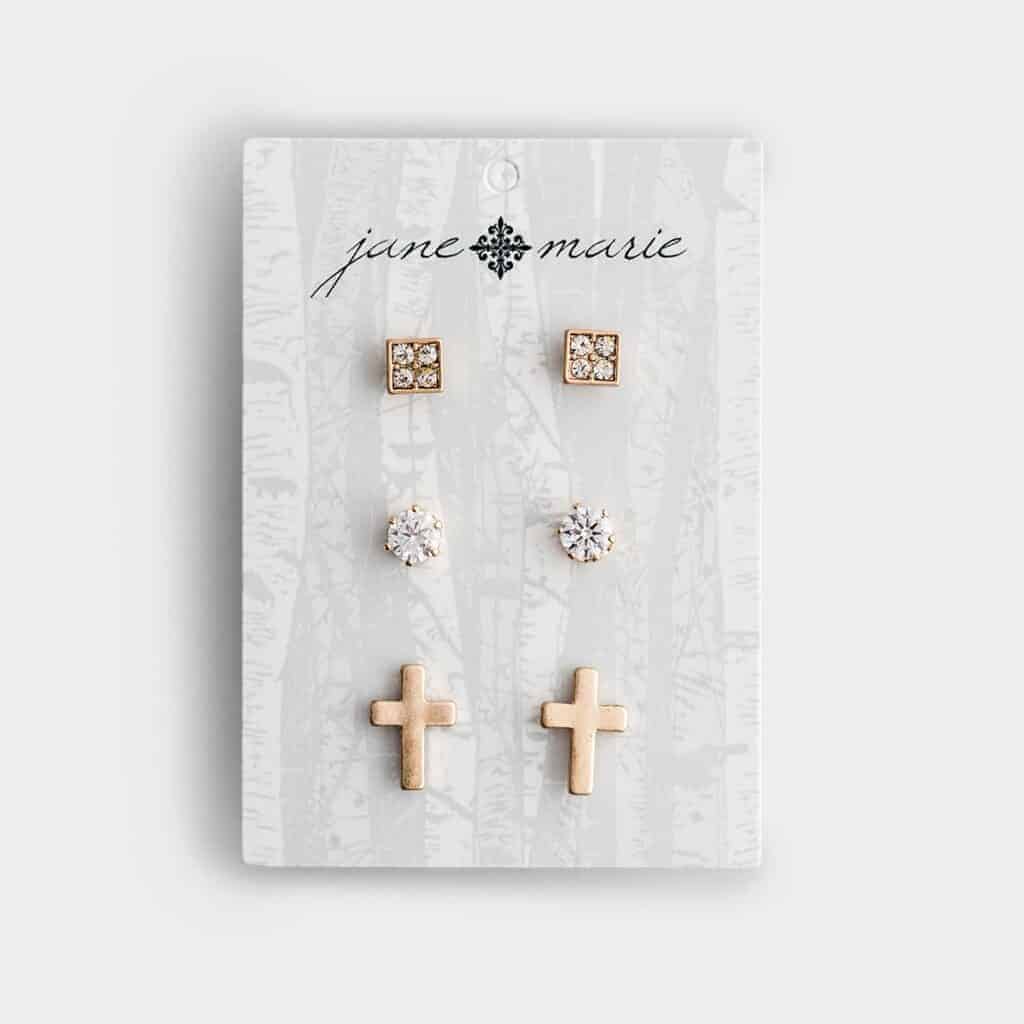 Gold Stud Earring Set
Looking for gold earrings with faux gems? This three pair earring set makes a perfect gift for any occasion.
Cute Christian Shirts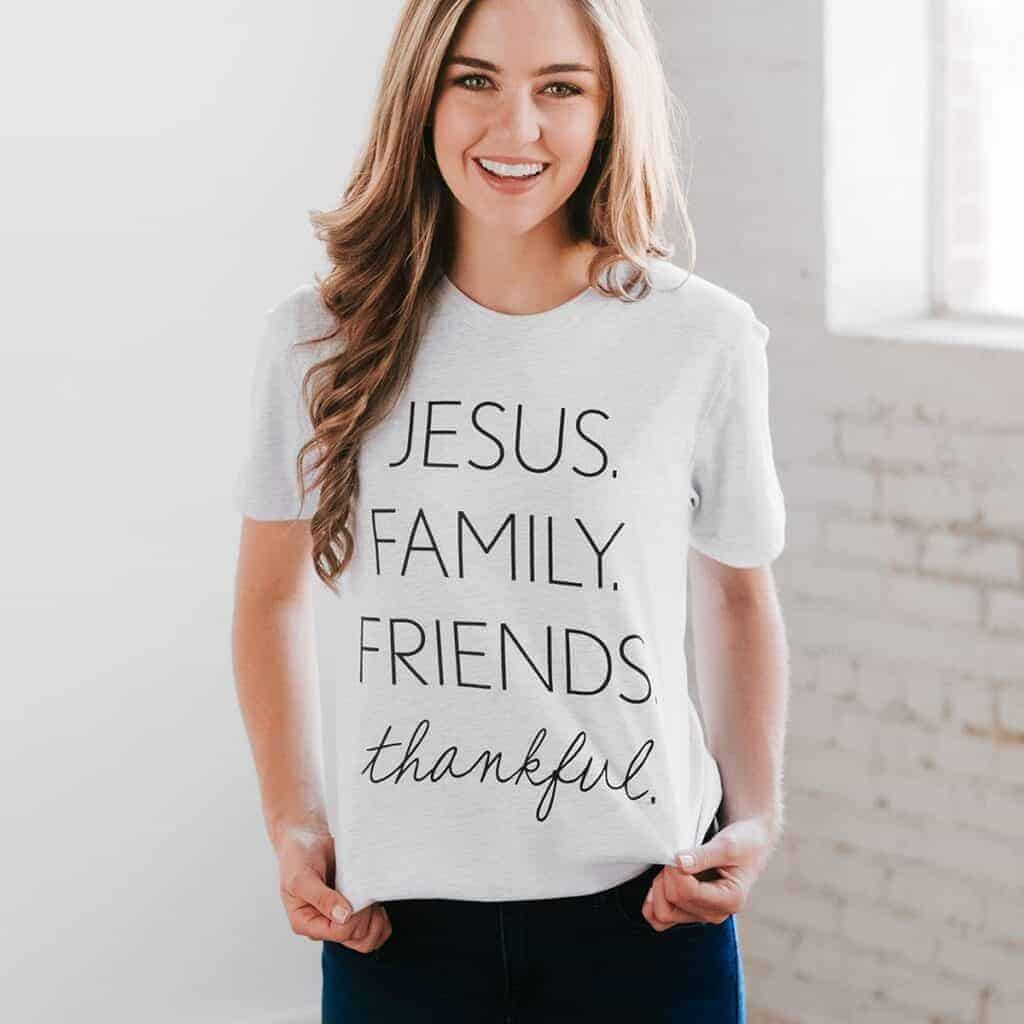 Jesus. Family. Friends. Thankful. T-Shirt
This is the cutest t-shirt to wear on Sunday after church! It reads, "Jesus. Family. Friends. Thankful." She'll love it.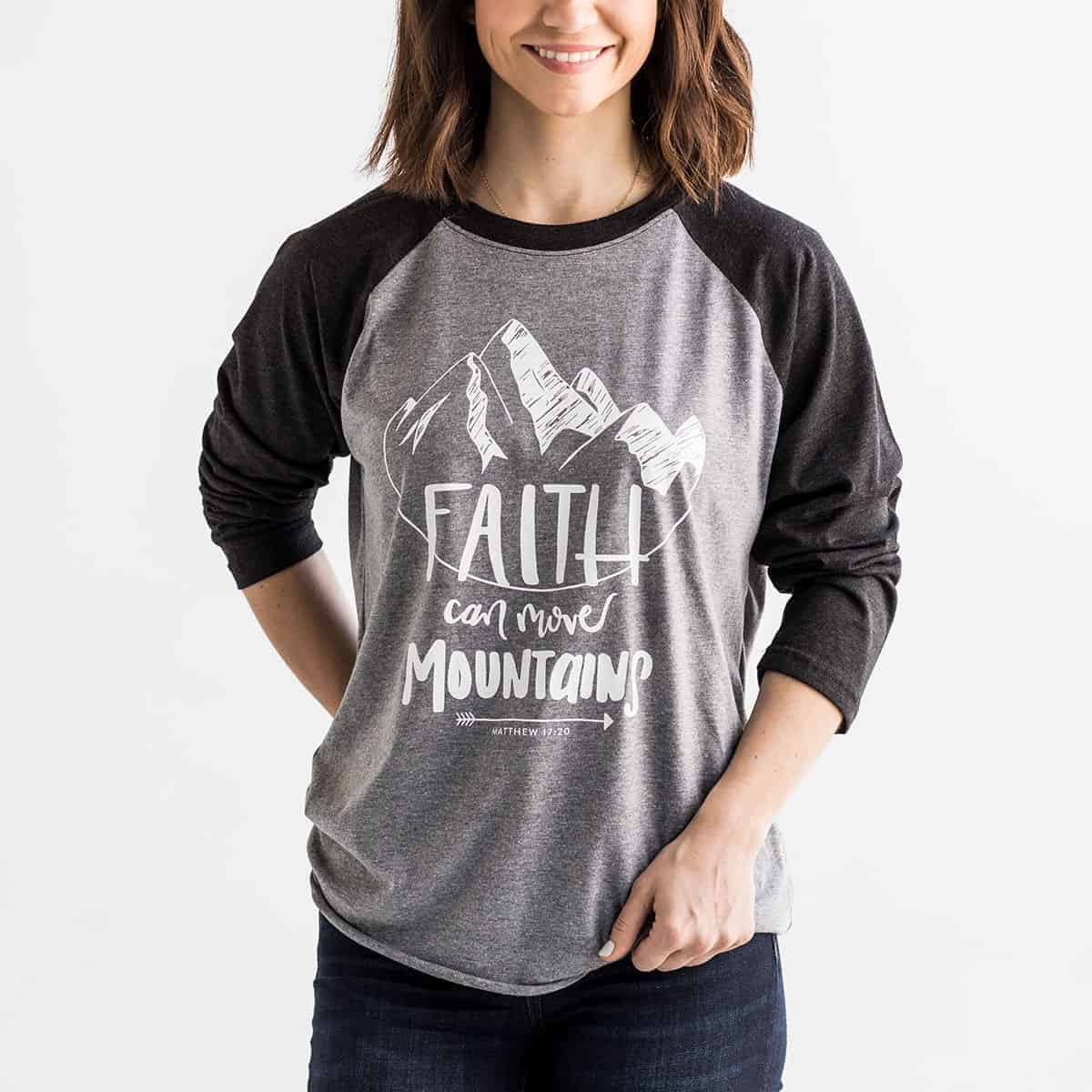 Faith Can Move Mountains 3/4 Sleeve
This is a cute baseball tee that includes a reference to the Bible Verse found in Matthew 17:20 – faith can move mountains!
Long Sleeve Christian Tshirt
This "It Is Well With My Soul" Religious T-Shirt makes a nice Christmas or Birthday Gift for family and friends.
Psalm 46:15 Shirt
Buy this burgundy Christian women's t-shirt for yourself or a friend. It says "God is within her she will not fall".
Christian Workout Clothes
If you're searching for gifts for a health-conscious woman, these Christian workout clothes would be perfect!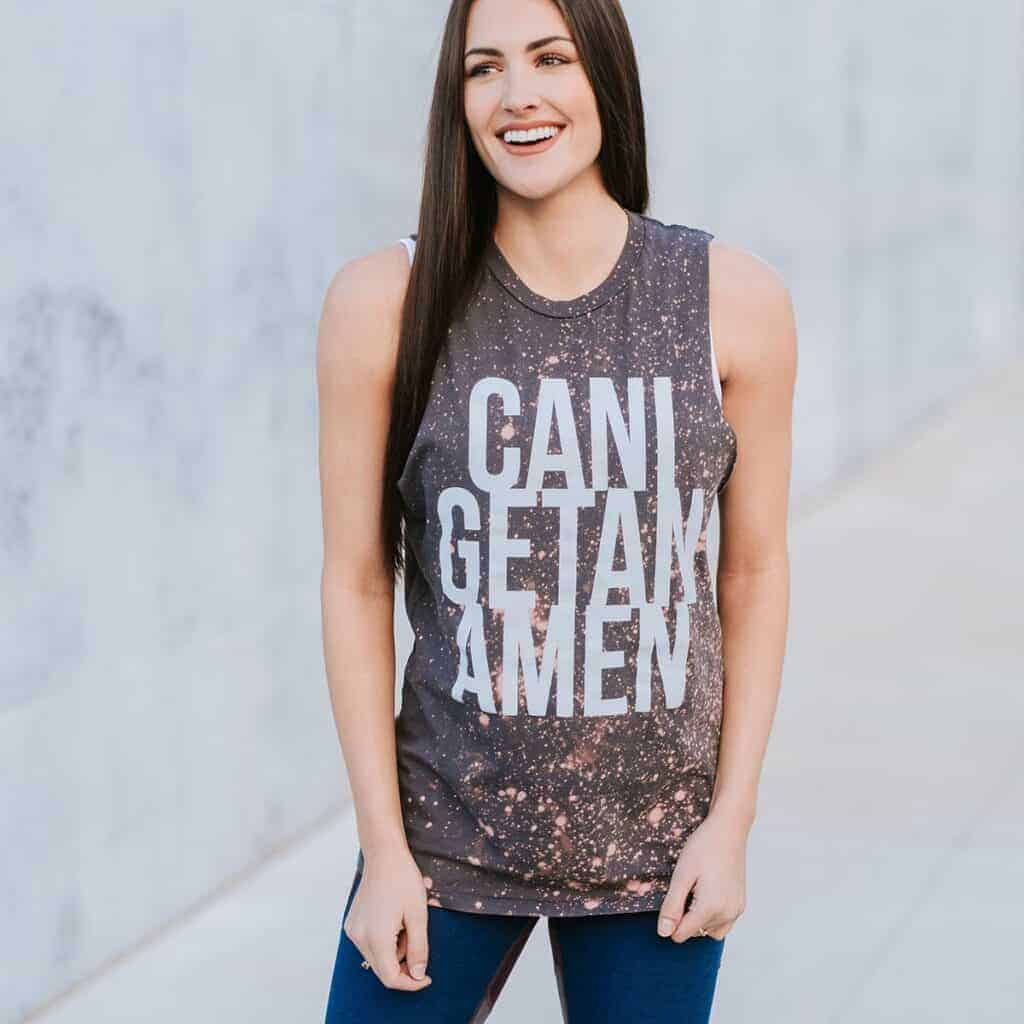 "Can I Get An Amen" Tank
This sleeveless workout tank comes with a bleached look on a gray shirt, perfect for the woman who loves to exercise!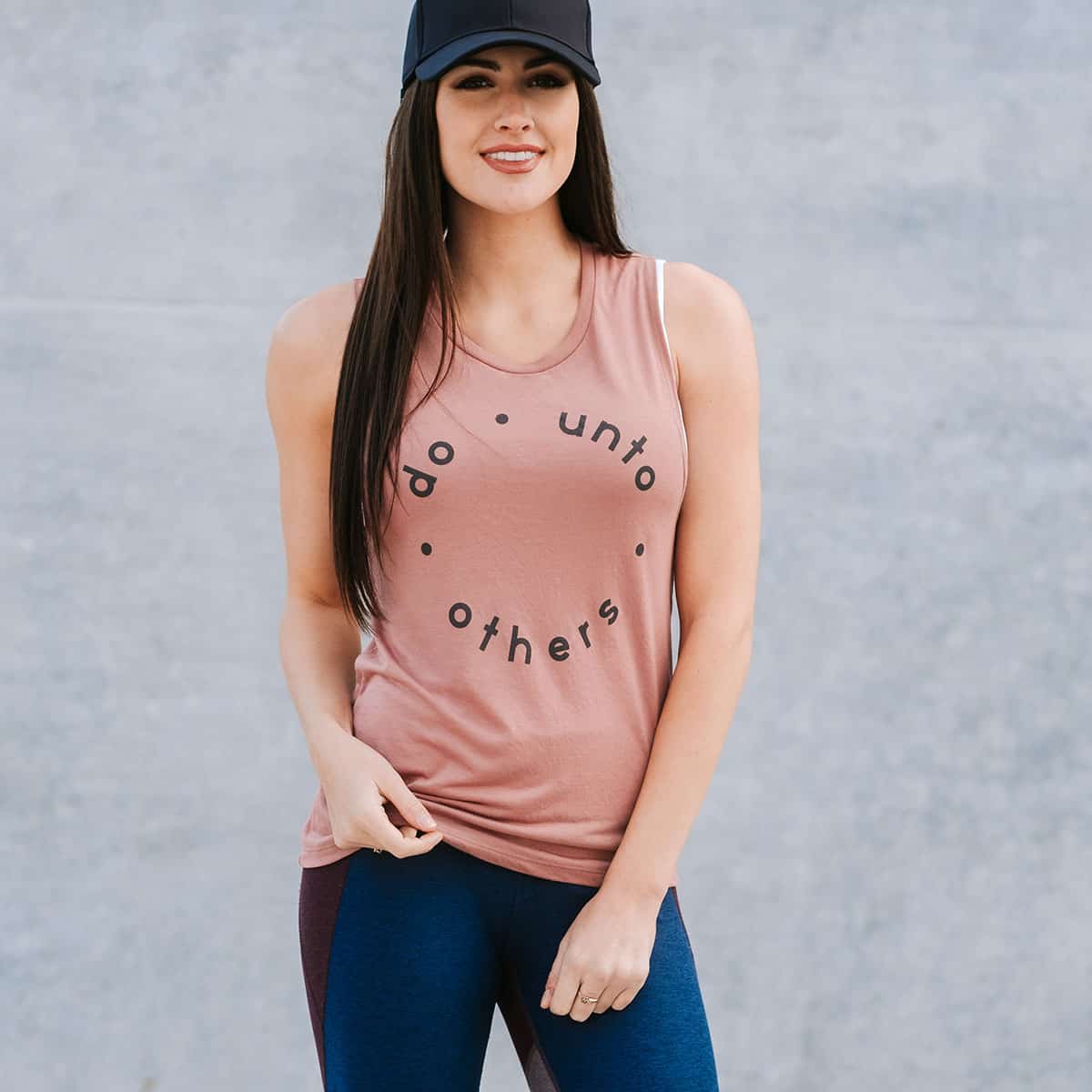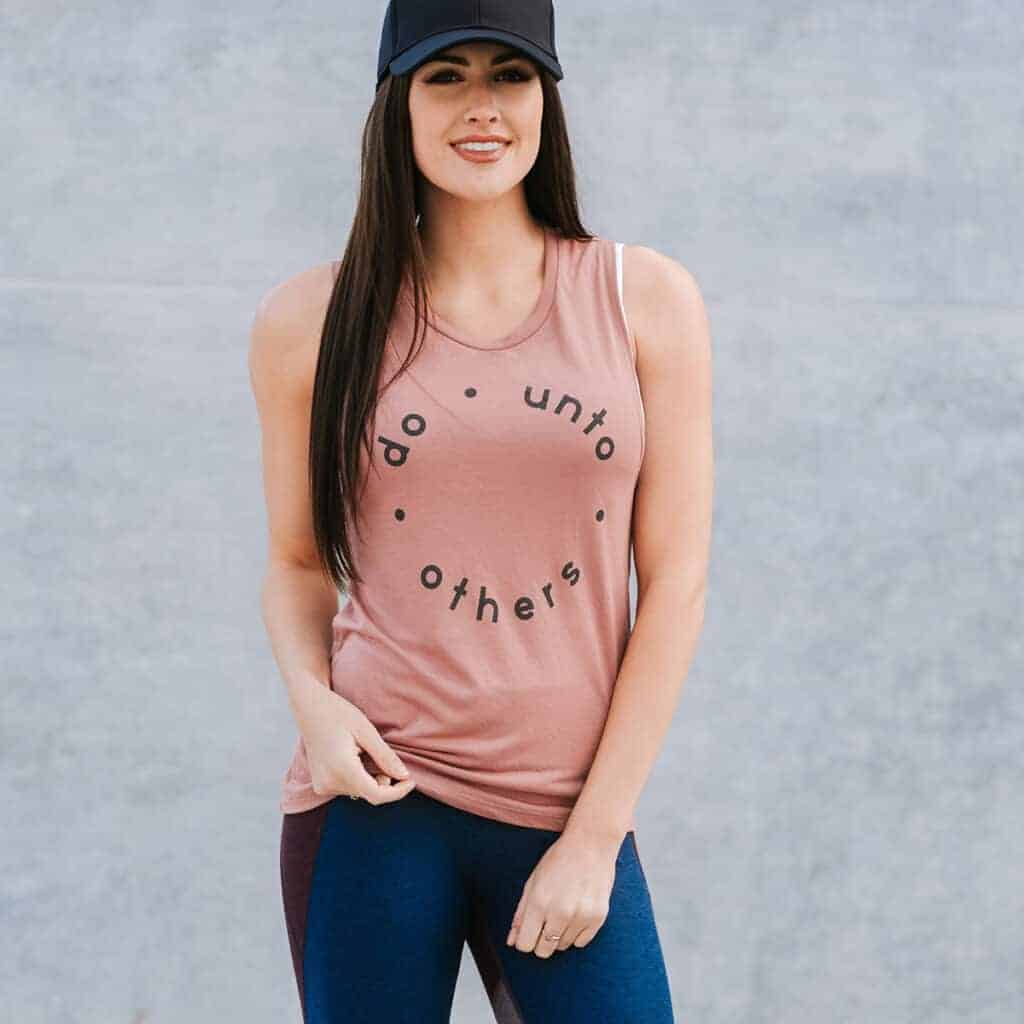 Do Unto Others – Mauve Pink Tank Top
This crew neck muscle tank top is comfortable, fashionable, and gives her the opportunity to share her faith anywhere she goes.
Walking with Jesus is my Cardio Tank
This funny Christian workout tank top is lightweight and comes in various colors!
Faith Racerback Tank Top
This sleeveless t-shirt includes a cosmic twisted back and faith letter print that's perfect for her next gym session!
Faith-Inspired Bags & Totes
Mary & Martha Tote Bags
Take your pick from one of Mary & Martha's gorgeous premium canvas tote bags with feaux leather handles.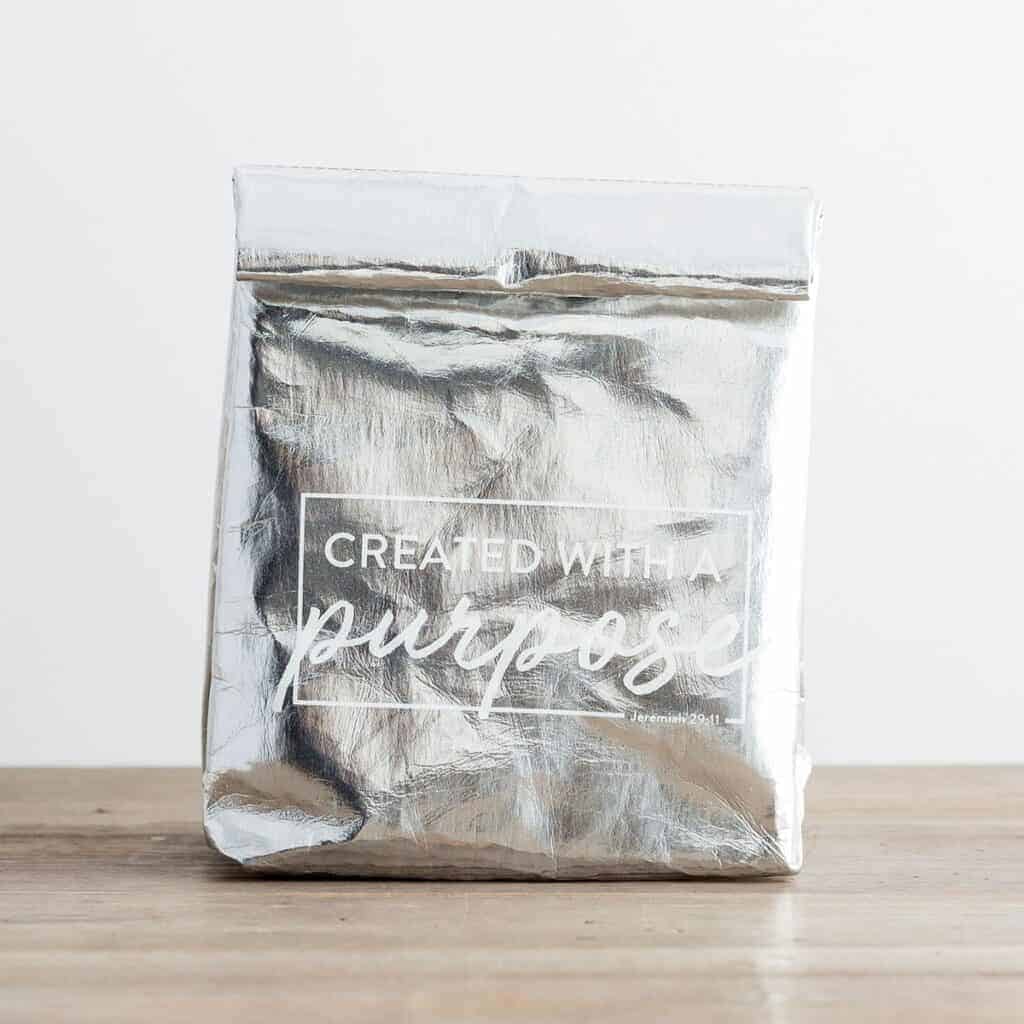 Insulated Lunch Bag
Does your special lady take her lunch to work or on picnics at the park with her kids? If so, this unique insulated lunch bag would make a great gift!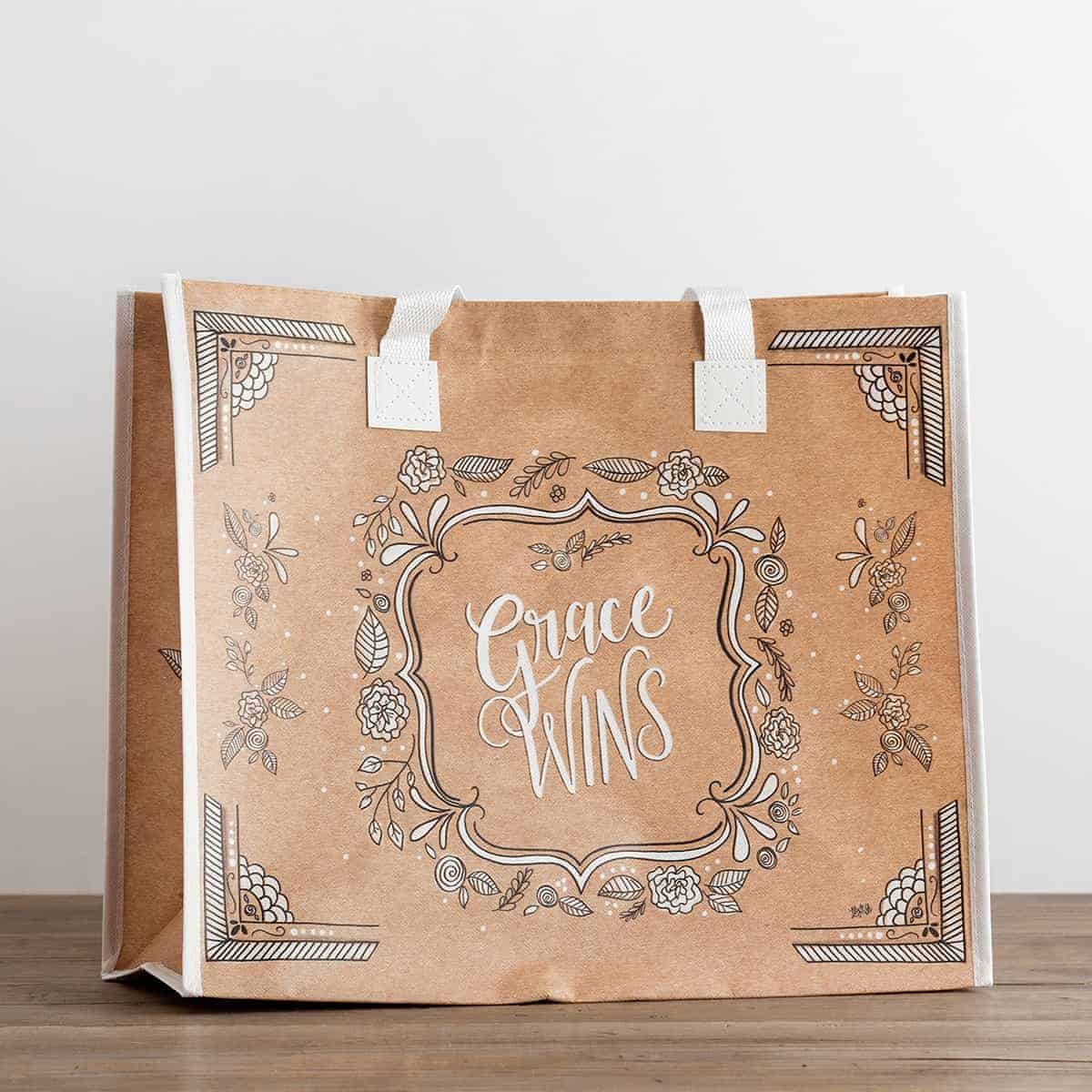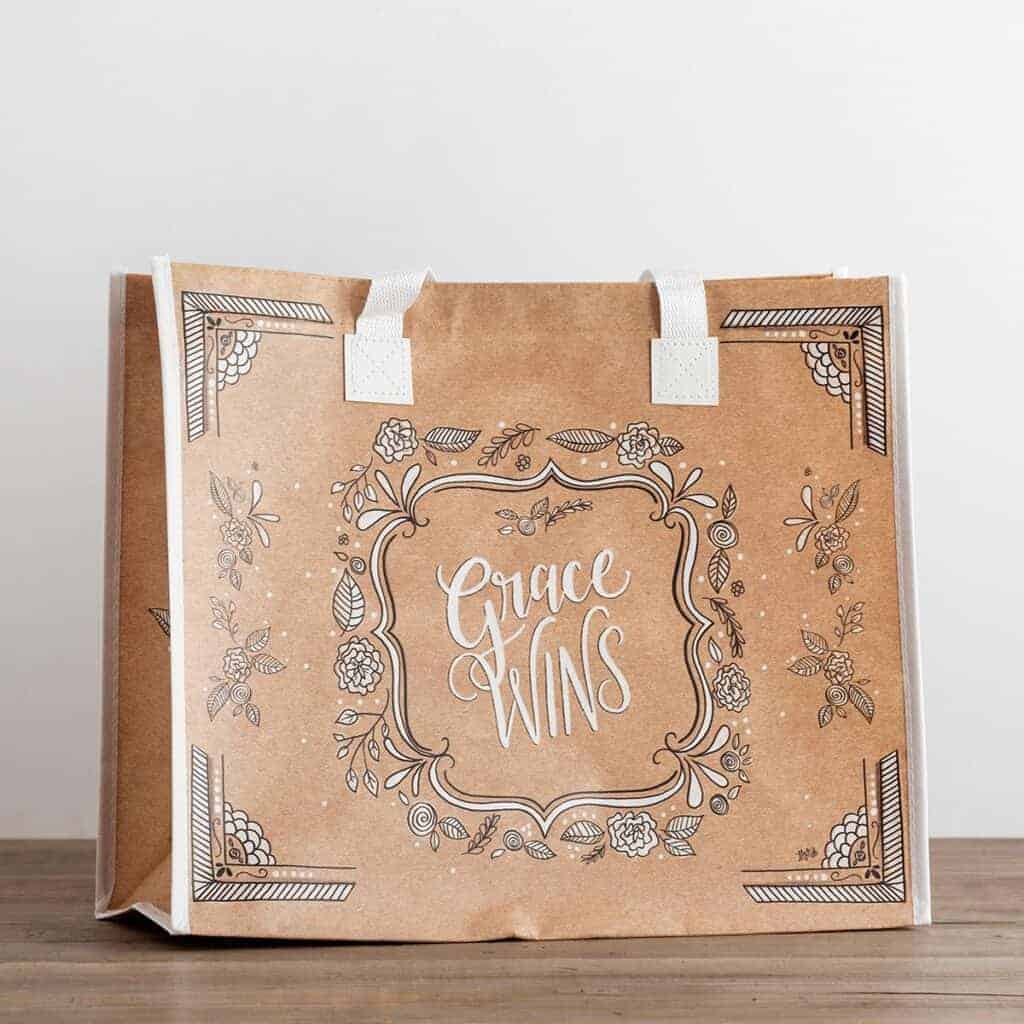 Grace Wins Grocery Tote
This tote is not only a cute gift but also a practical one. She can bring home groceries, books from the library, or towels and sunscreen to the pool.
Bible Study Gift Ideas
Devotional Gifts
Help her grow deeper in her walk with Christ by purchasing a Christ-centered devotional or book. Here are four recommendations from authors with sound theology.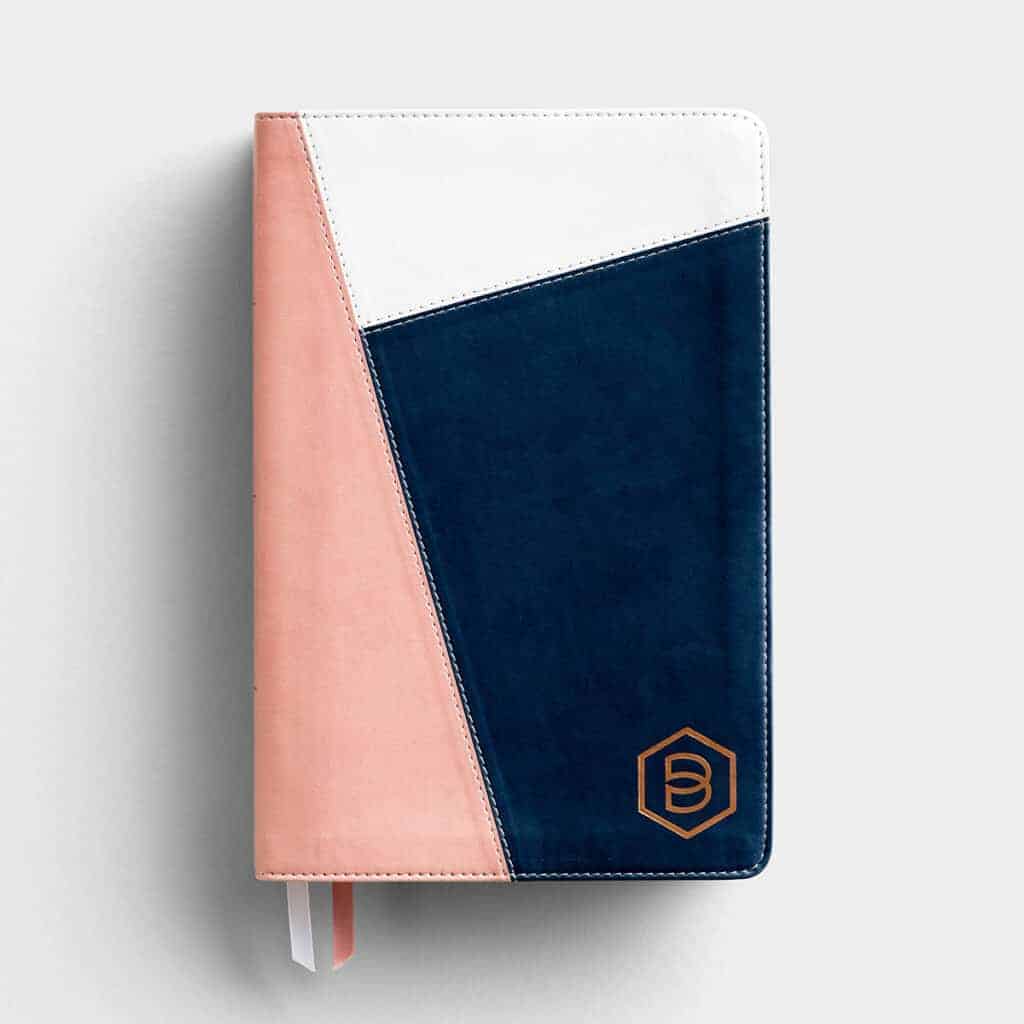 Candace Cameron Bure – Special Edition CSB (in)courage Devotional Bible
Featuring devotions by over one hundred writers of the (in)courage community, this faux leather CSB (in)courage Devotional Bible provides resources for women to explore the Bible, dive deep into Scripture, record their own stories, and find themselves among friends.
Unique Bibles For Her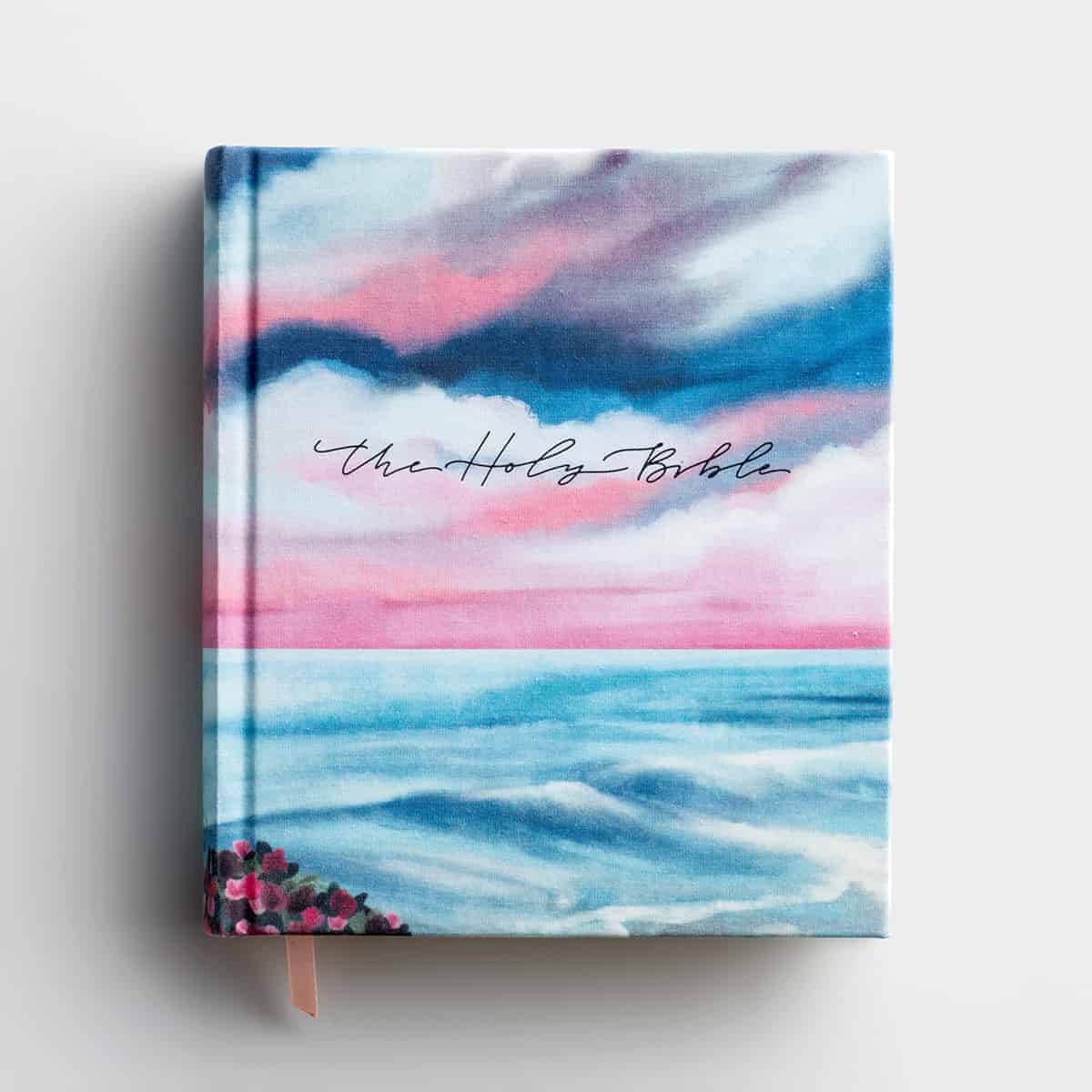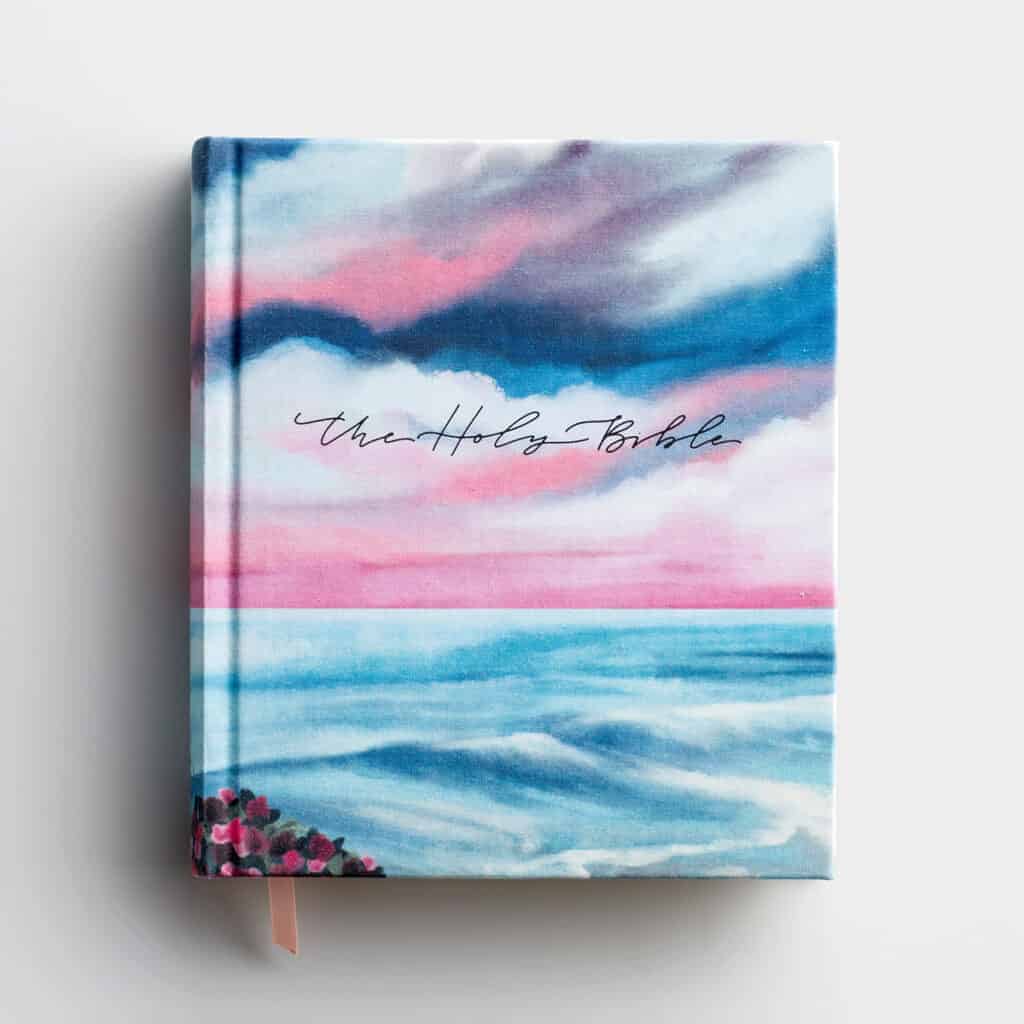 Hosanna Revival ESV Bible – Malta Theme
The verse on the back of this beautiful journaling Bible is Matthew 11:28. Let this Bible stand as a reminder that he will bear the weight you feel today like He bore the weight of your sin on the cross all those years ago.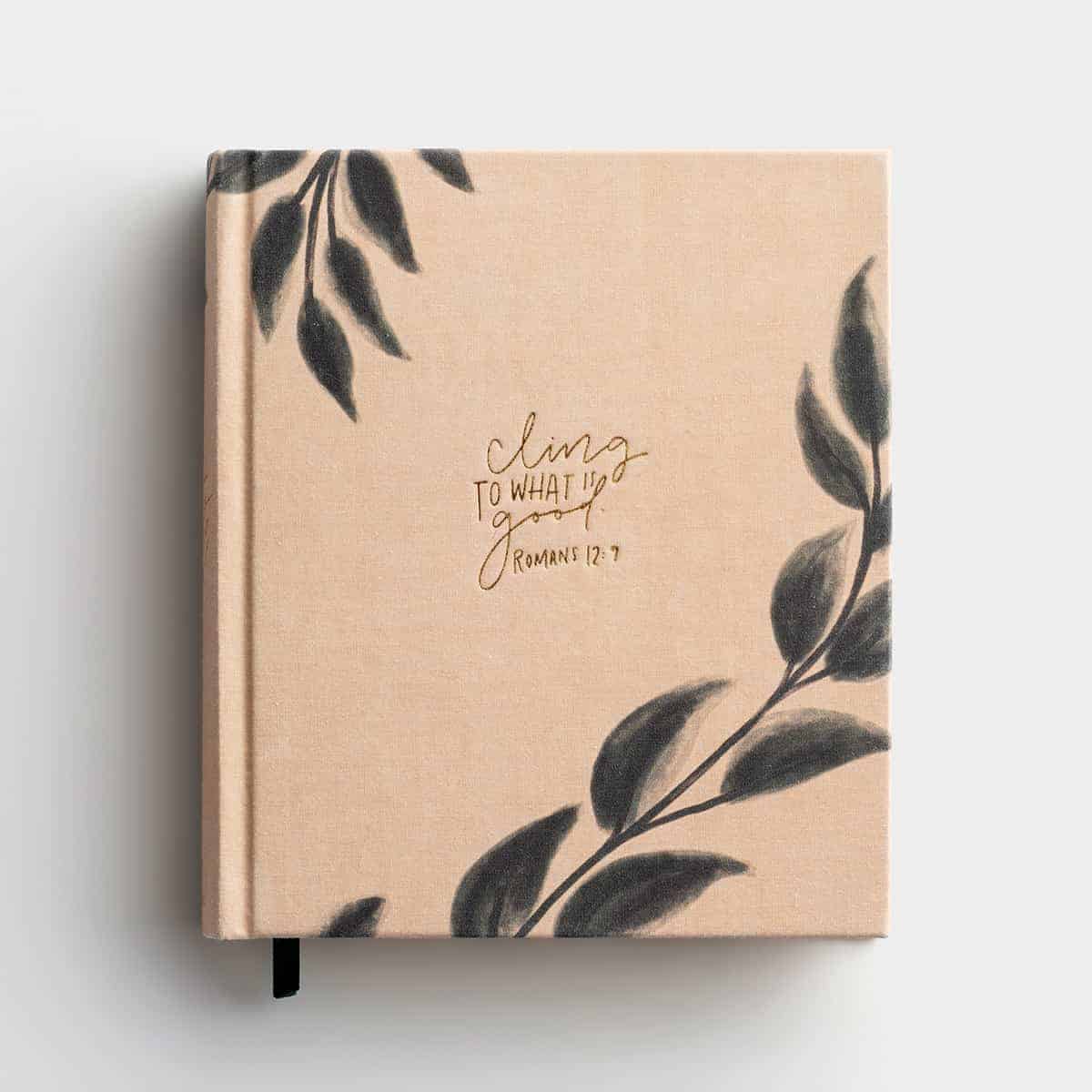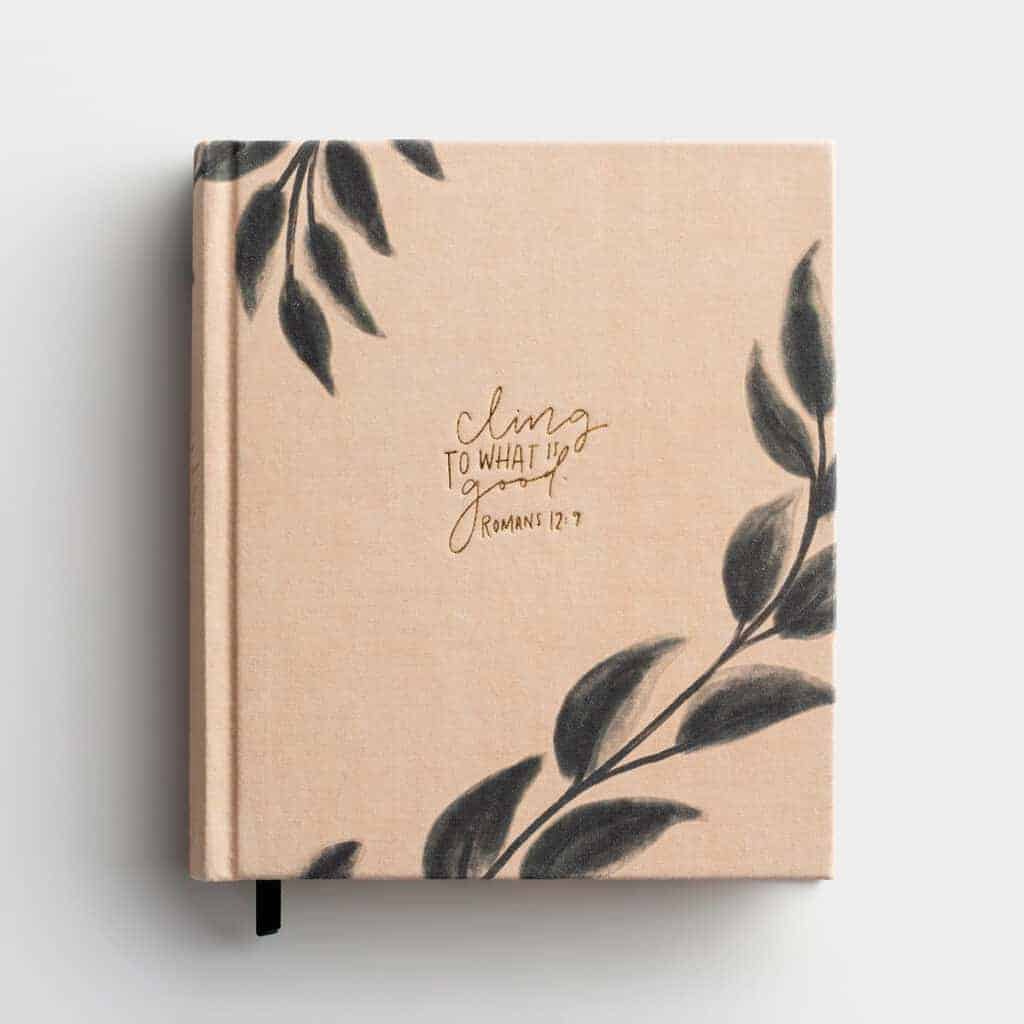 Hosanna Revival ESV Bible – Cincinnati Theme
A simple design is paired on this beautiful journaling Bible with two simple truths: first, CLING to what is GOOD (Romans 12:9). On the back is another reminder: no matter what comes our way, because of the promise of God and the salvation offered by His Son, we can sing "even so, it is well, with my soul."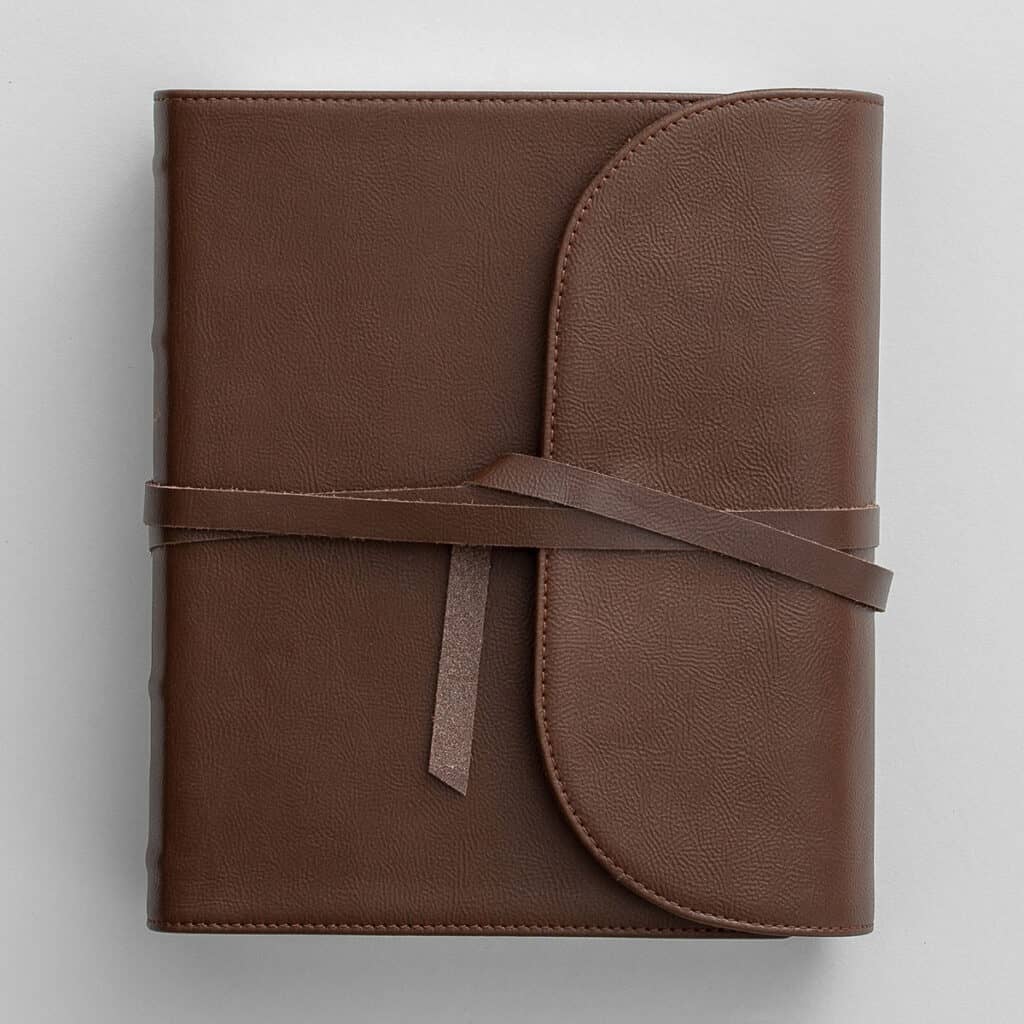 Leather NIV Journal The Word Bible
Capture your thoughts in the exquisitely bound NIV leather journaling Bible with plenty of room for your notes or verse art journaling next to your treasured verses. Excellent for a gift or for personal use and can be a cherished heirloom to pass on to future generations.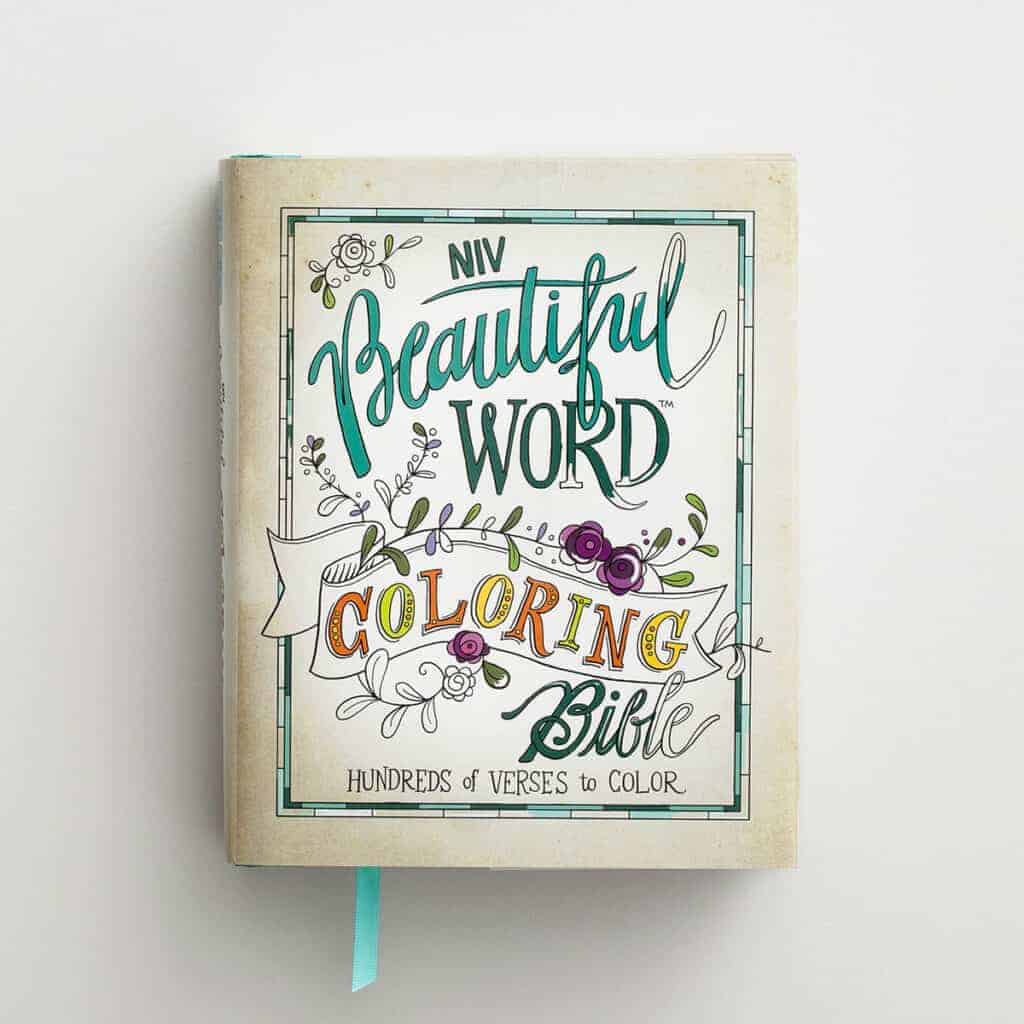 NIV Beautiful Word Coloring Bible
With hundreds of inspiring verses illustrated in detailed, ready-to-color line art, the NIV Beautiful Word Coloring Bible employs the proven stress-relieving benefits of coloring to help quiet your soul so you can reflect on the precious truths of Scripture.
Bible Journaling Gift Ideas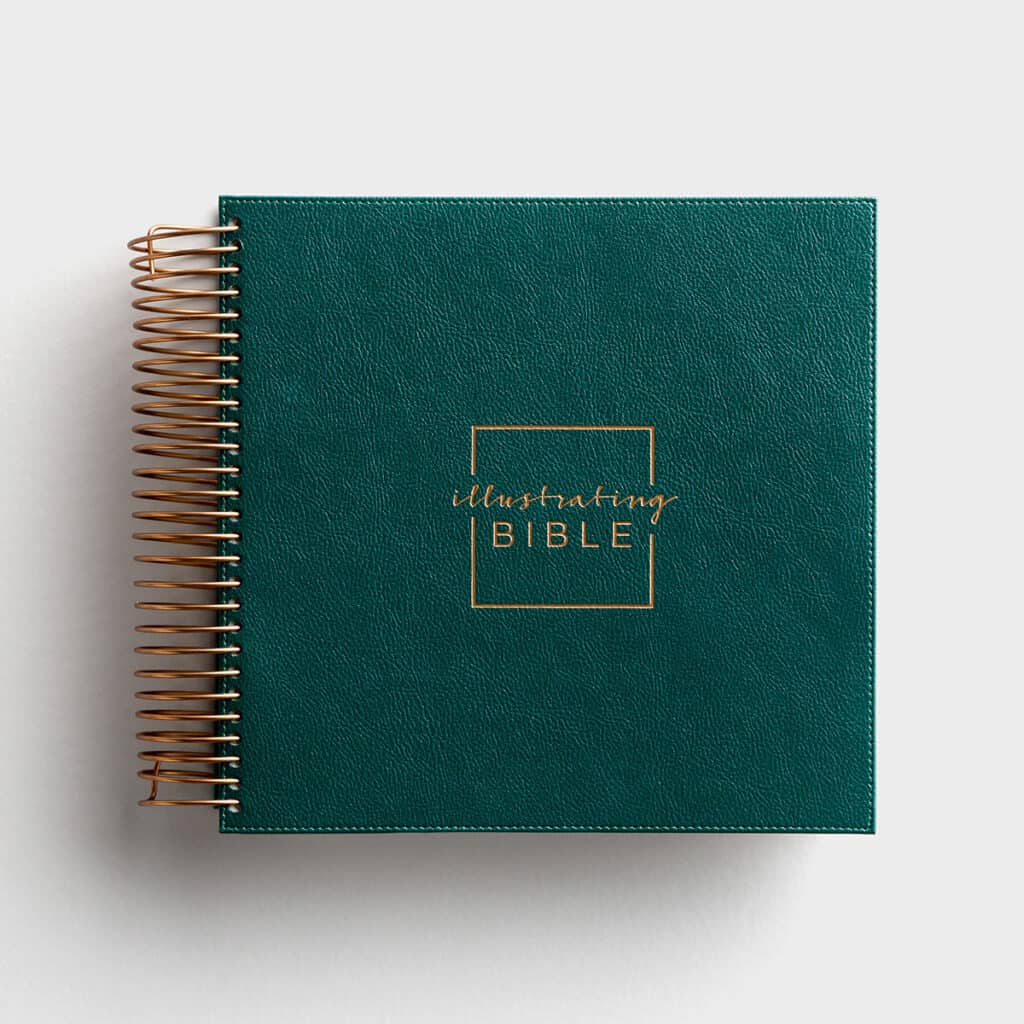 Illustrating Bible
A Bible that has been specifically designed for the Bible Journaler. Featuring thicker paper and margins twice the size of traditional journaling Bibles, this amazing Bible is spiral bound – lies flat – and square sized – great for social media sharing!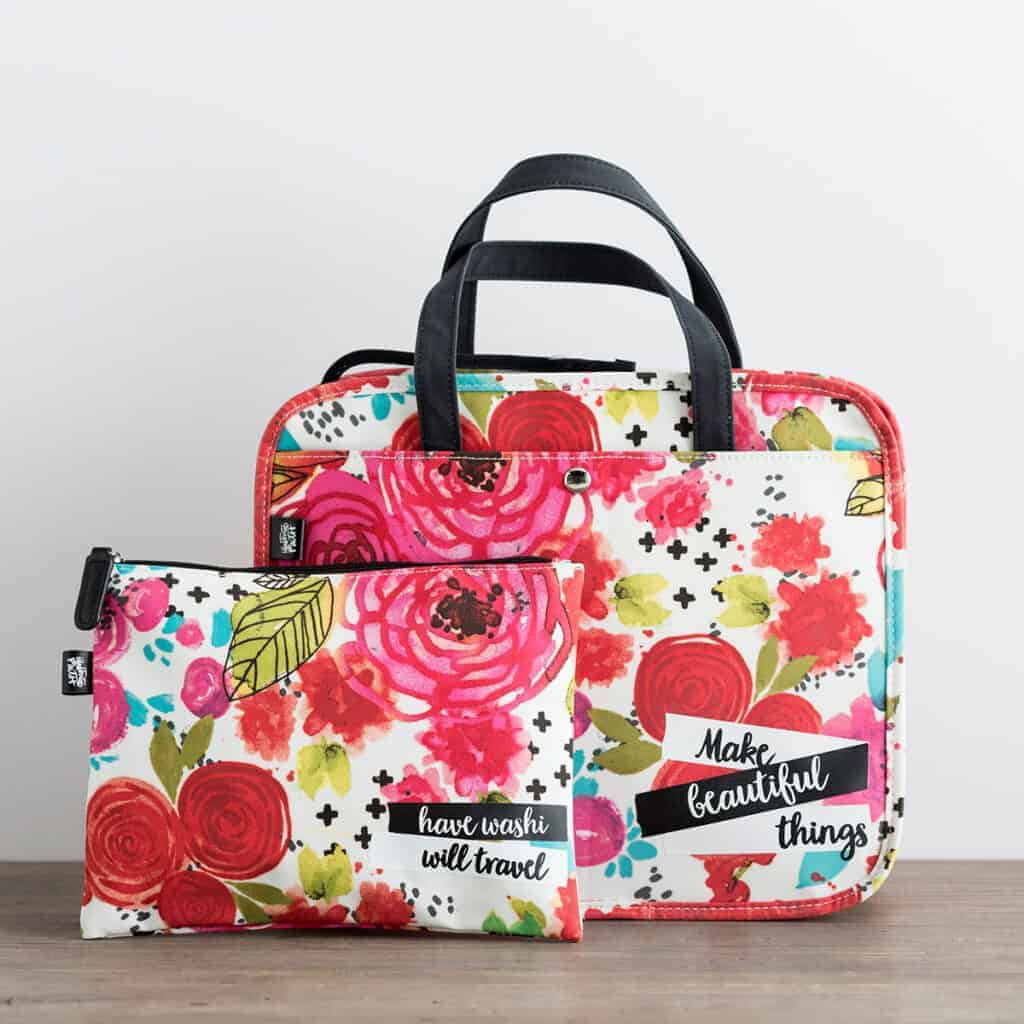 Illustrated Faith – Kangaroo Pouch & Organization Bag Set
This Illustrated Faith 'Beautiful' Organization Bag & Kangaroo Pouch set provides generous space for a journaling Bible, journaling tools, and other supplies you desire to keep accessible for illustrating your faith. A perfect gift for a Bible journaling friend.
Personalized Christian Gifts
The gift ideas in this collection make the perfect sentimental gifts for her!
Christian Gifts For Mom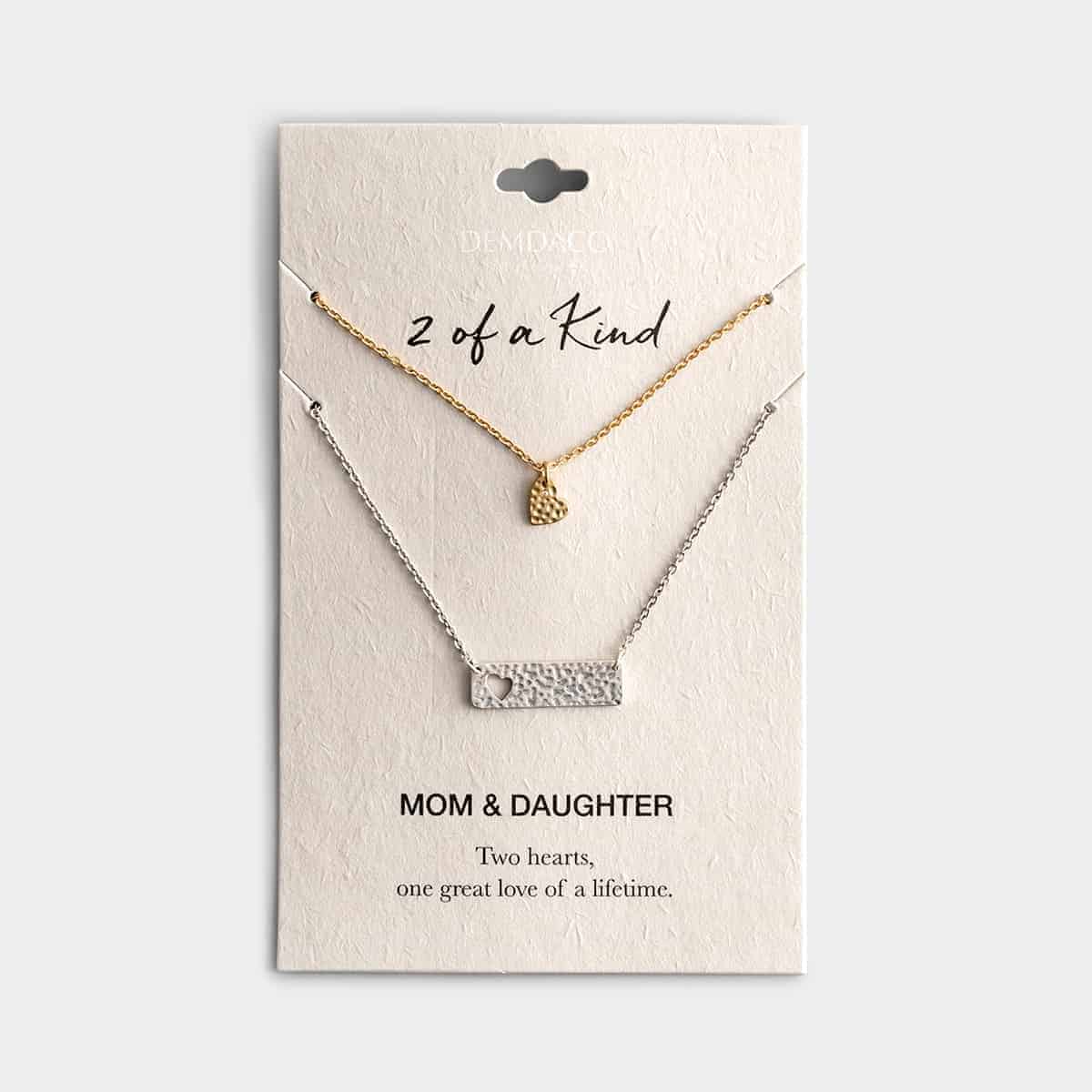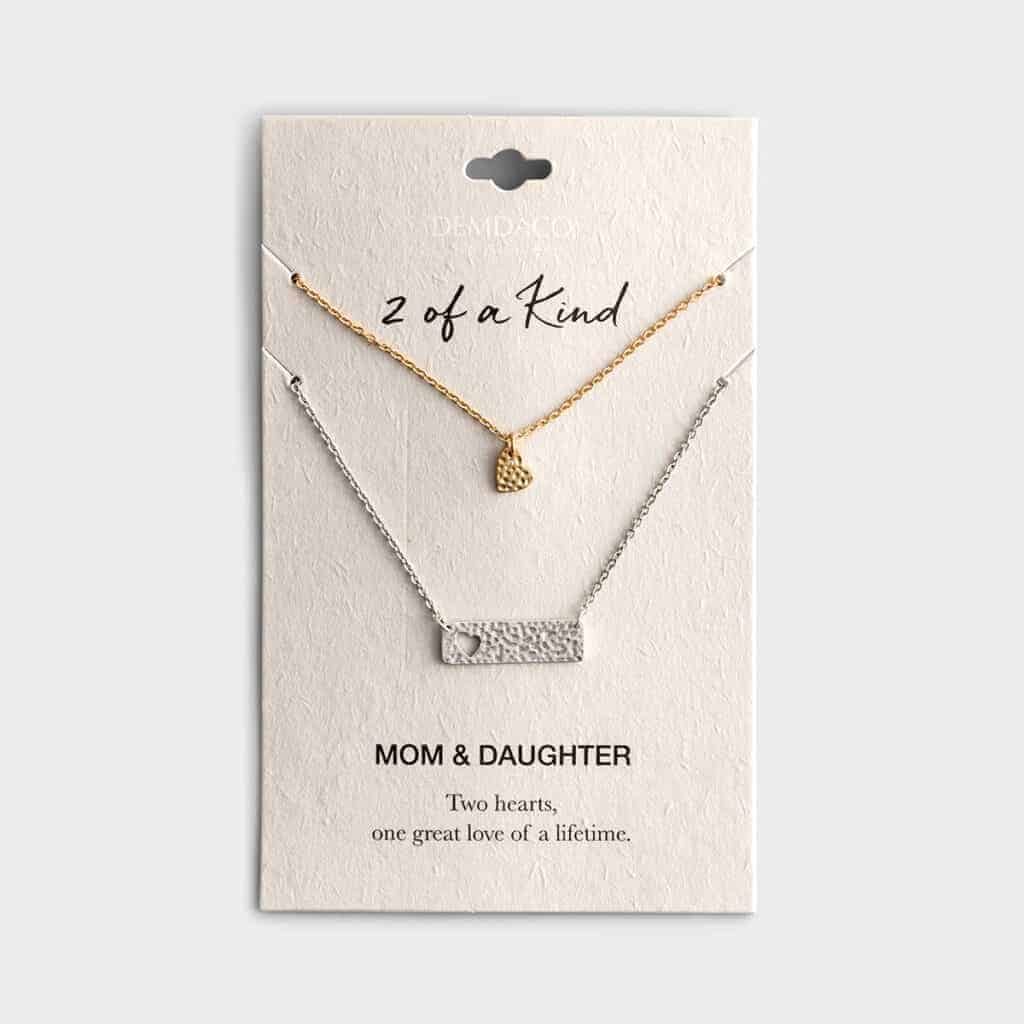 2 of a Kind – Mom & Daughter – Necklace
The '2 of a Kind' necklace set symbolizes the connection between mom and daughter. This extra-meaningful gift includes a gold plated chain with a small heart pendant and a silver-coated chain that comes with a horizontal bar with a small cutout heart on the left side.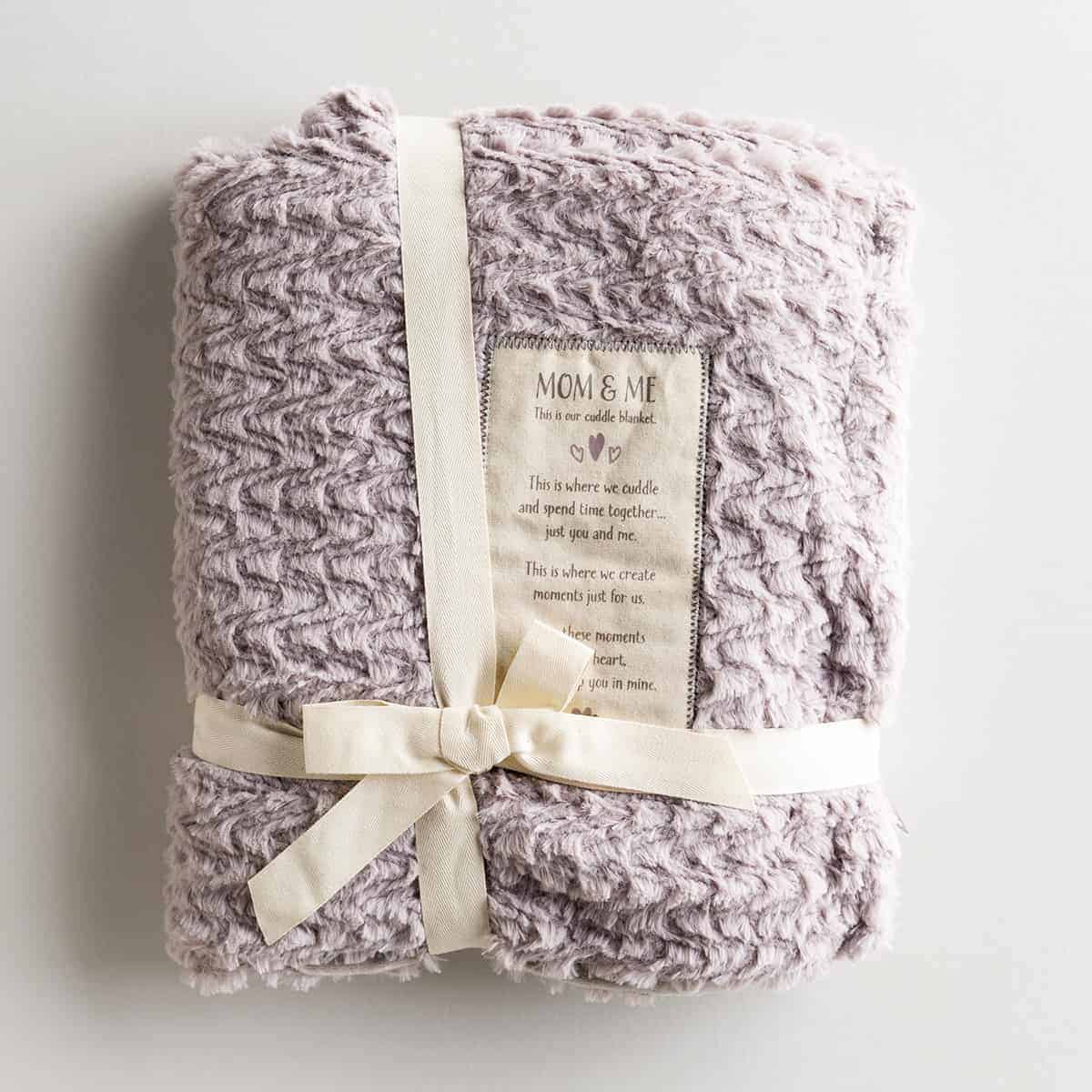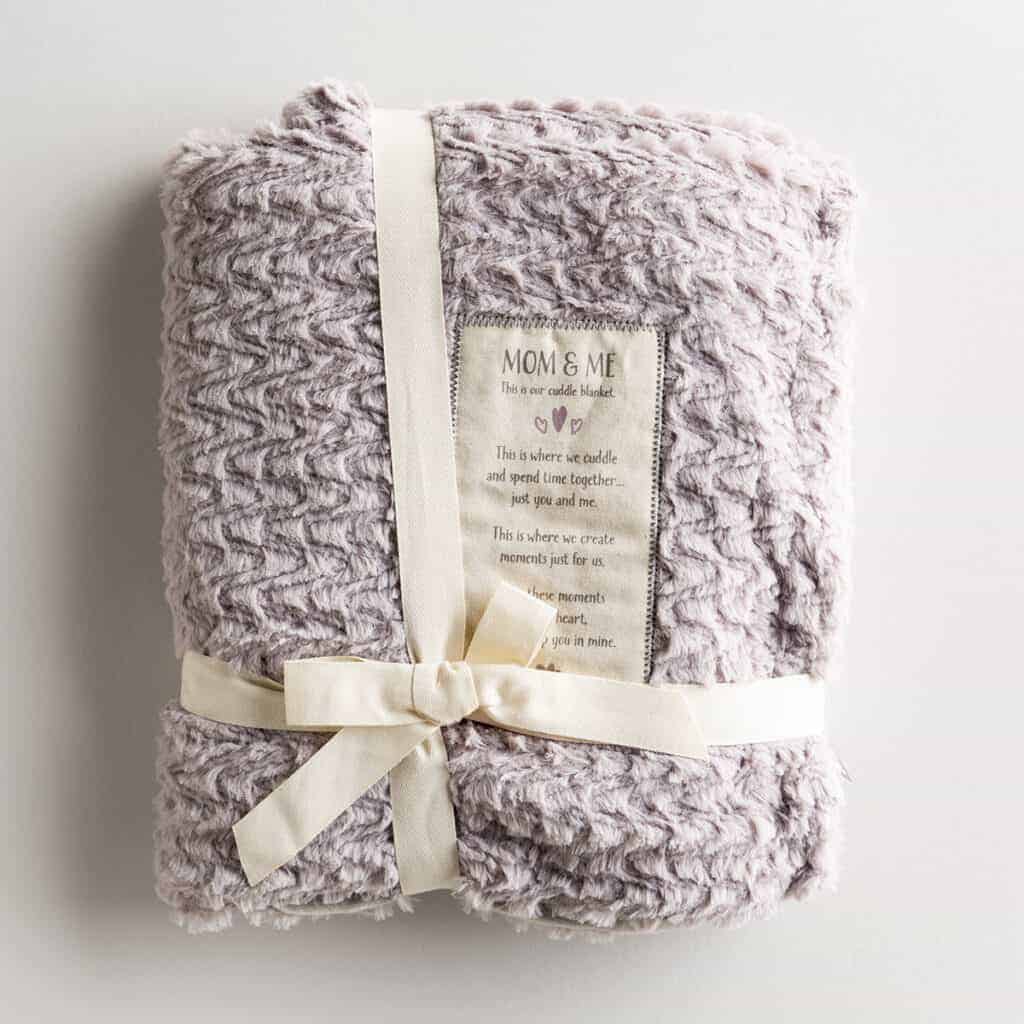 Mom & Me Cuddle Blanket
The lavender-colored "Mom and Me" Cuddle Blanket is a great gift for Mom and her special little ones. The blanket's plush design with a personalized patch for Mom invites a great way to snuggle and bond with Baby. It will turn a special moment into a sweet memory for Mom.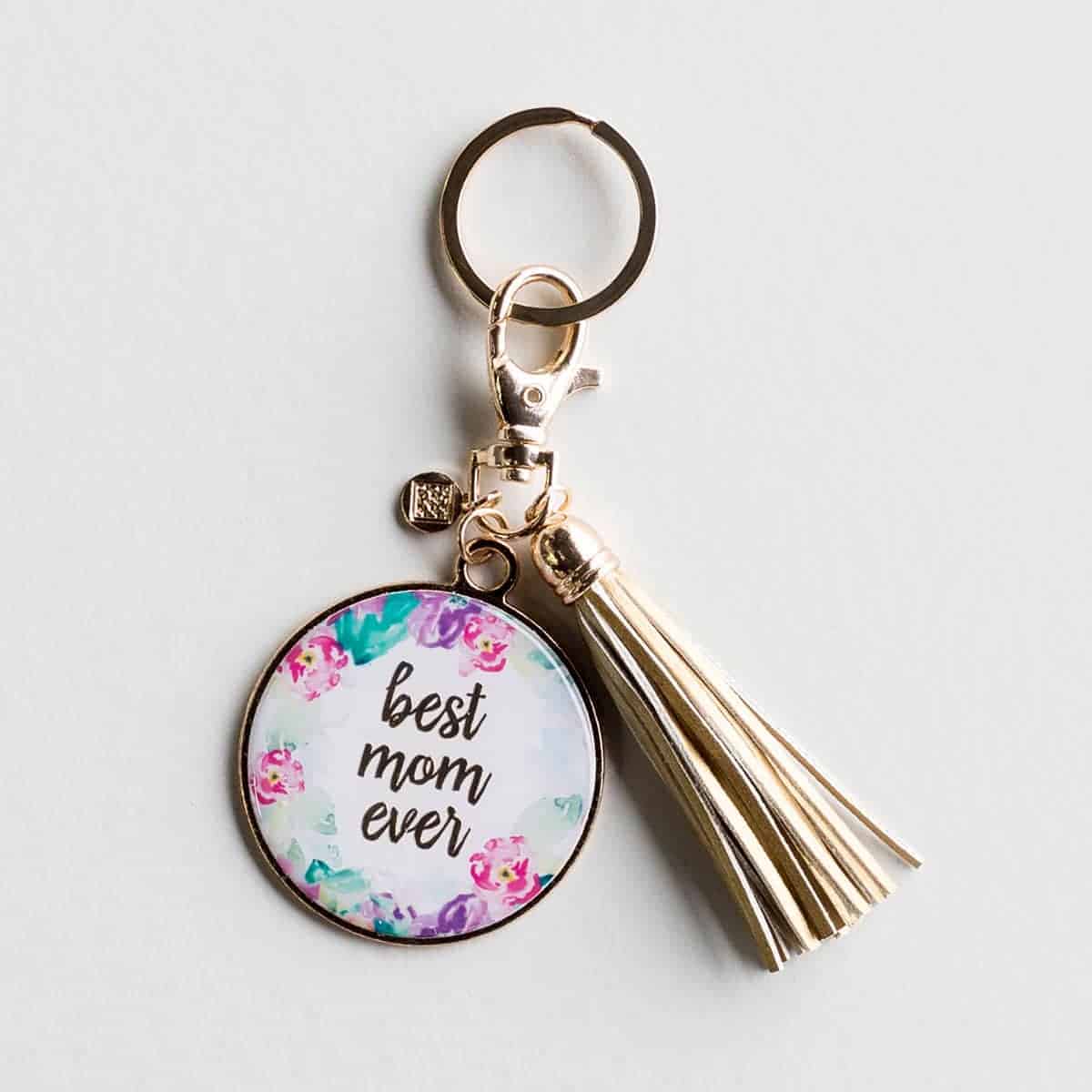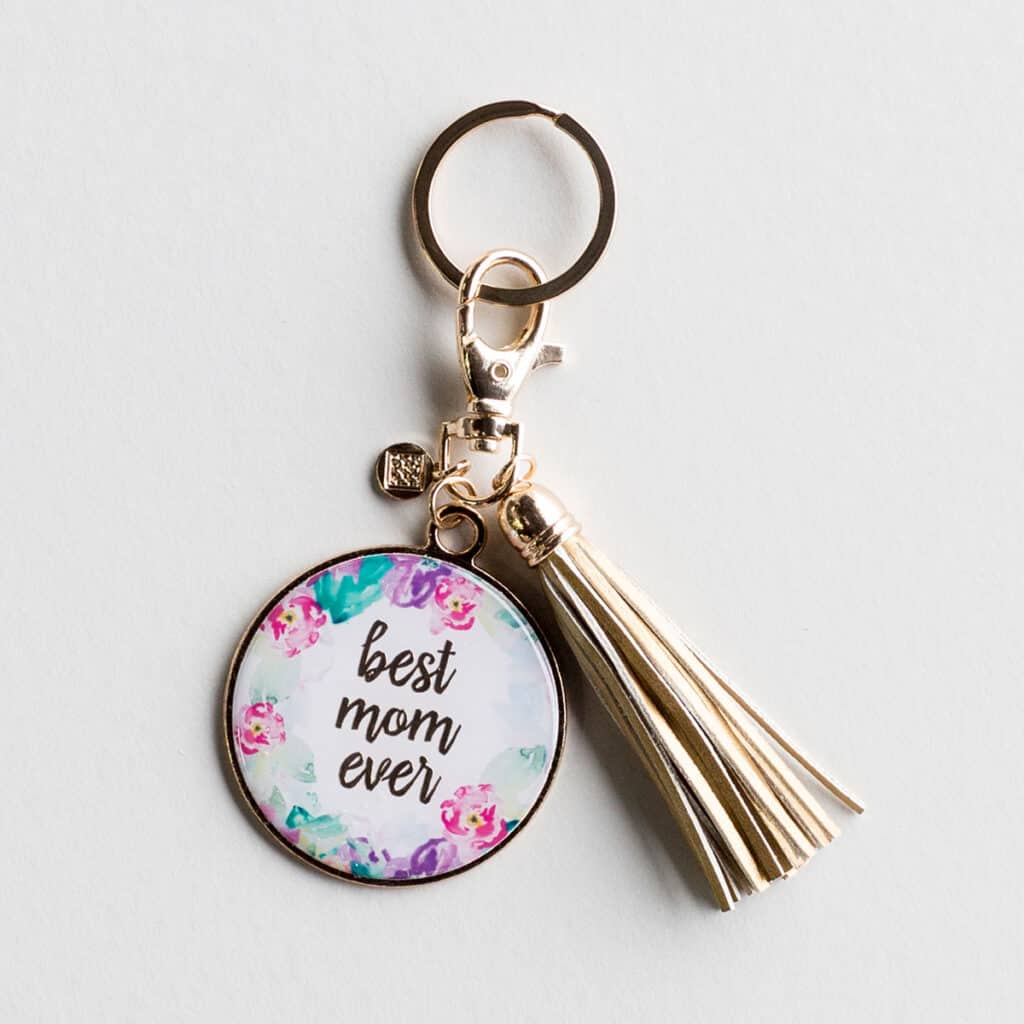 Best Mom Ever Medallion Keychain With Tassel
Bless your mom with an inspiring keychain. The floral medallion, along with the leather-like gold tassel enhances this inspirational keychain with a style moms will love.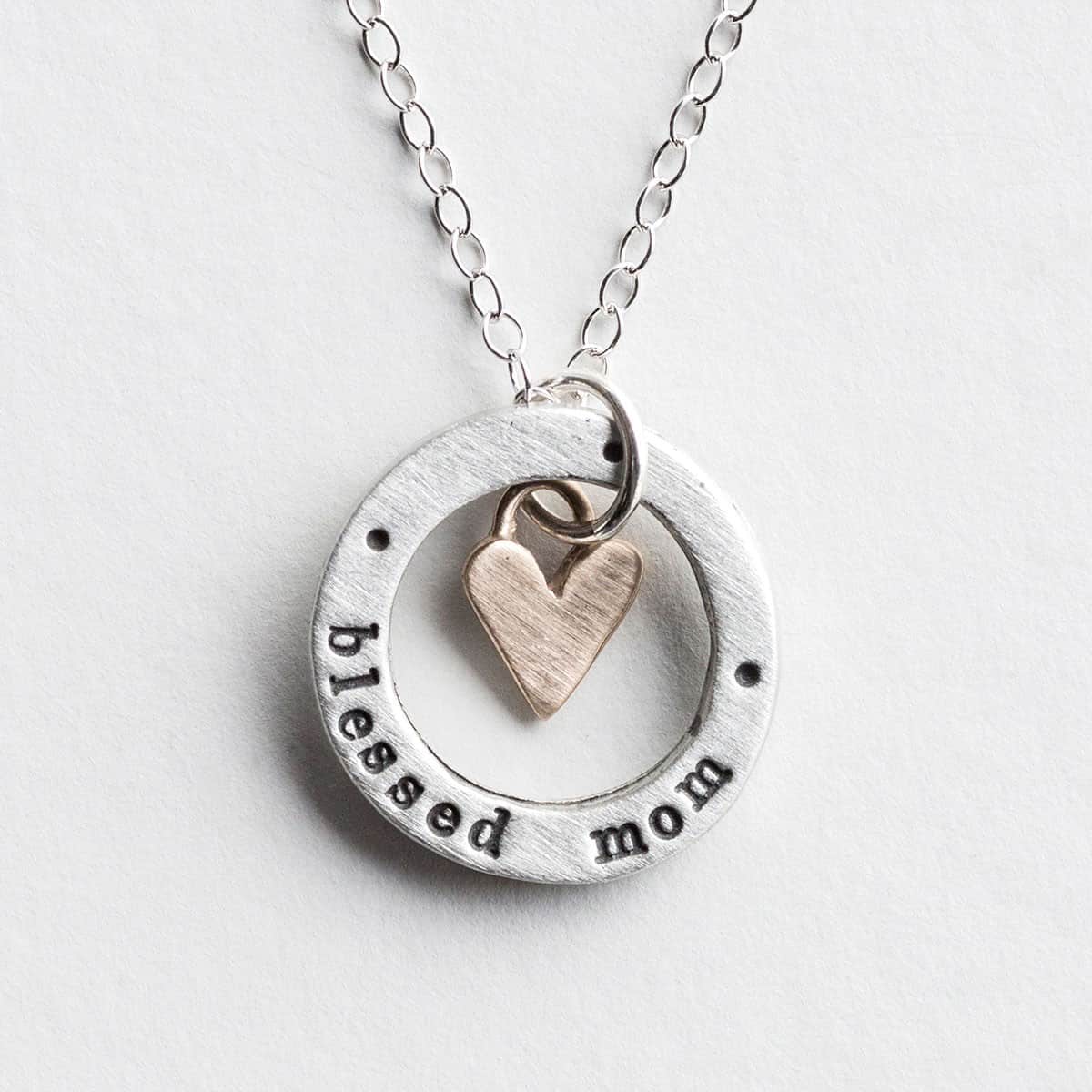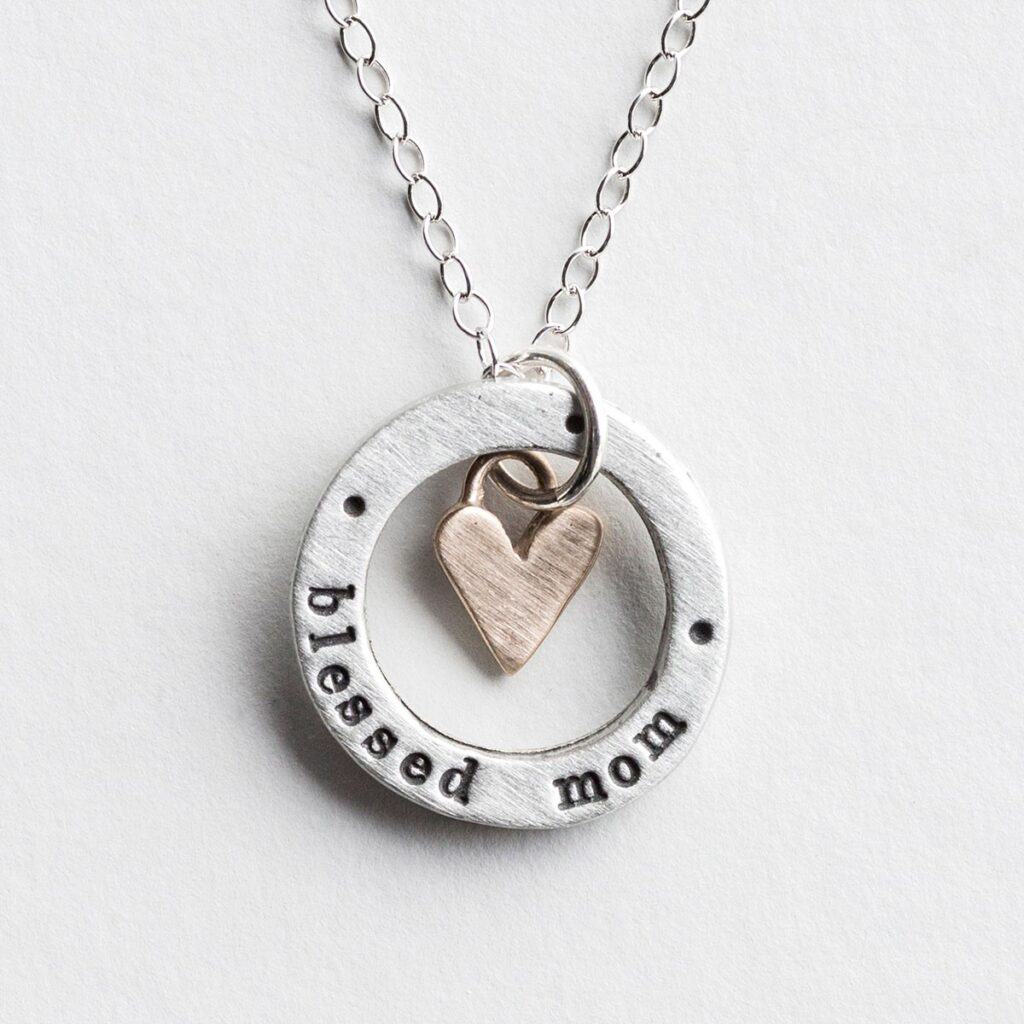 Blessed Mom – Pewter Pendant Necklace
This 'Blessed Mom' pendant necklace complements all wardrobes. The handcrafted washer pendant, accented with a petite heart charm, makes this necklace an inspiring gift for a special mother on any occasion.
Christian Gifts For Daughter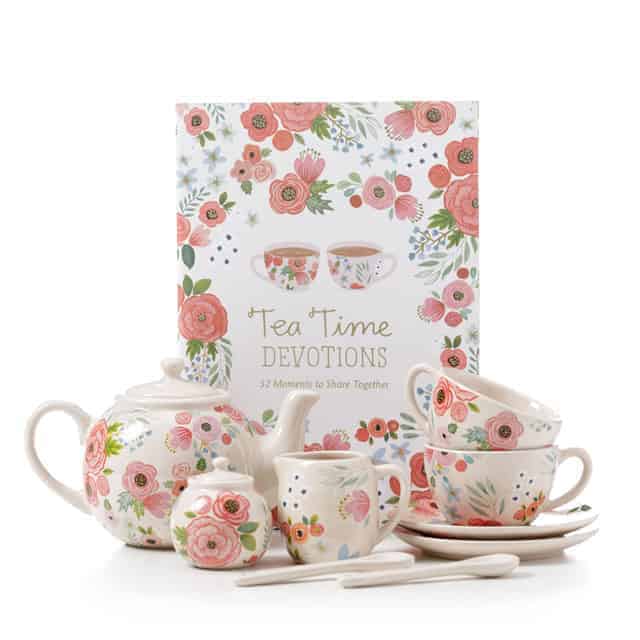 Daughter of the King Tea Set + Devotional
We know creating lasting memories with your daughter, granddaughter or niece is important and we want to help you do just that! Transform your everyday tea time into an opportunity to teach her all about who she is in Christ, as a daughter of the King, using our one-of-a-kind tea set and tea time devotional.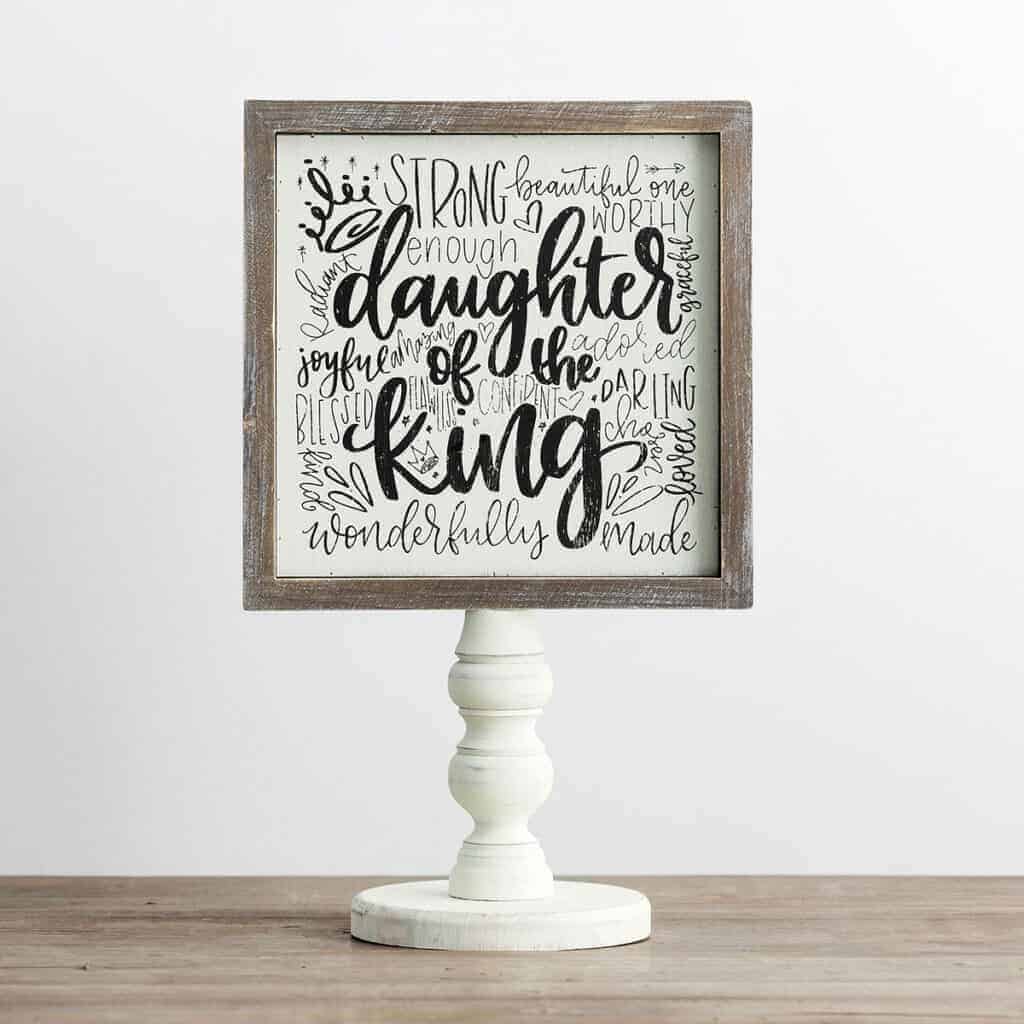 Daughter of the King Pedestal Sign
This piece has a cute saying on one side and includes an affirmation mirror on the back which encourages her to remember she's a child of the Most High God!
Christian Gifts For Grandma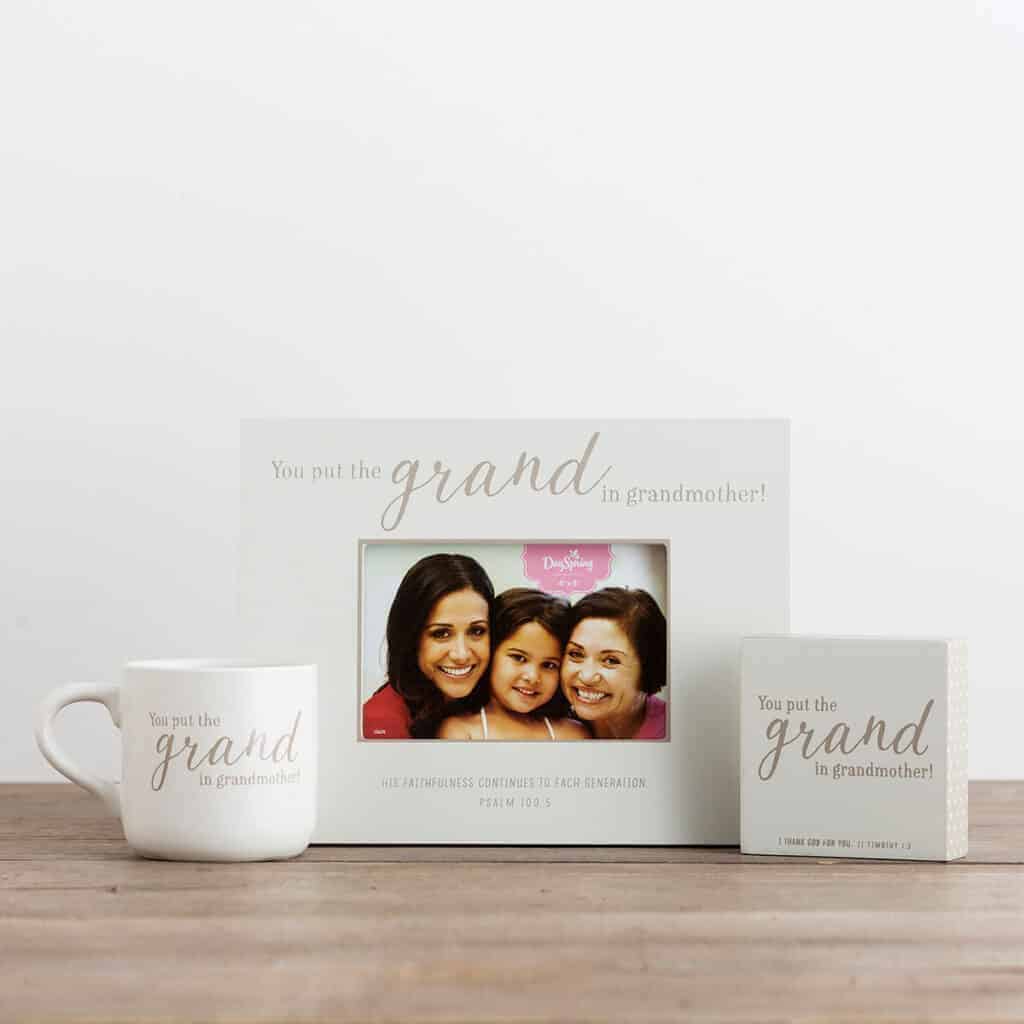 Grandmother gift set
This 'You put the grand in grandmother!' ceramic mug, wooden photo frame and wooden plaque is the perfect gift set for Mother's Day or just to show your grandmother how much she means to you.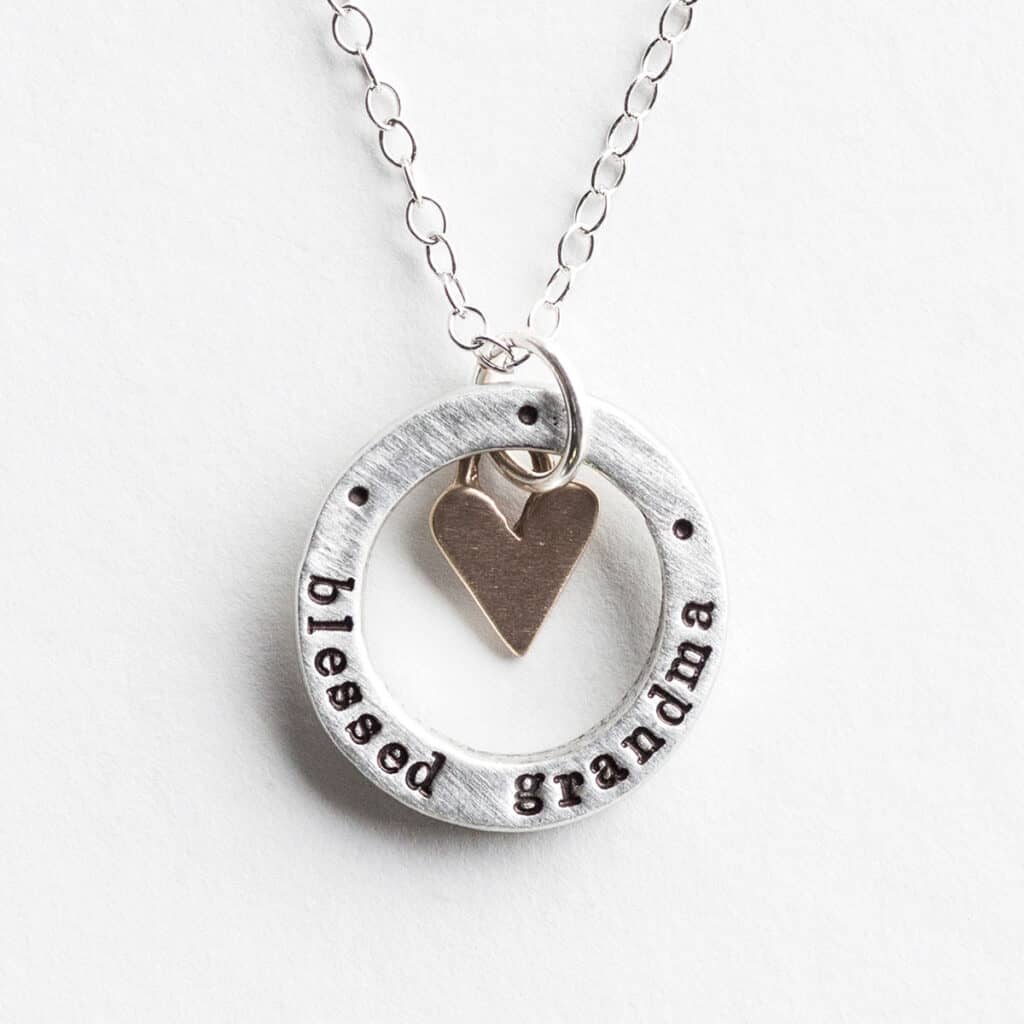 Blessed Grandma – Pewter Pendant Necklace
This 'Blessed Grandma' charm necklace enhances all styles of fashion and is perfect for a grandmother who knows she is blessed to have grandchildren who call her 'grandma.'
Faith-Inspired Stationery
Another classic gift idea is a prayer journal or a blank biblically-inspired notebook that she can use to take weekly sermon notes or write her thoughts and prayers during her quiet time.
Christian Planners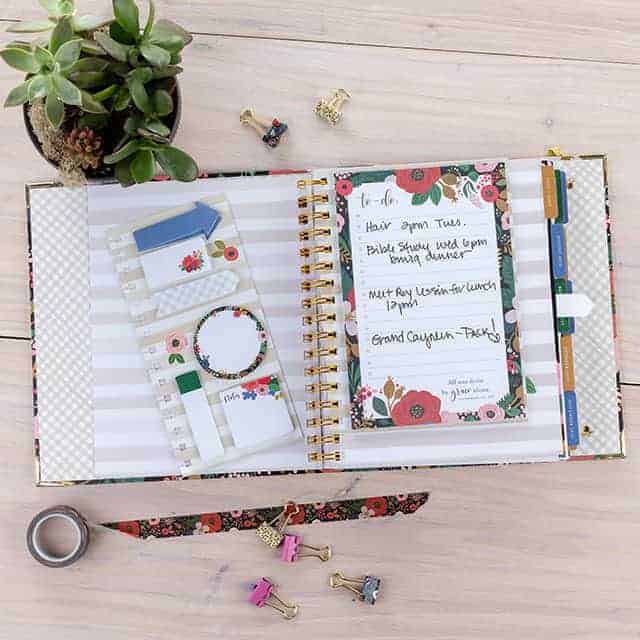 Beautifully Brave 17-Month Planner by Mary & Martha
Get organized with this hardcover bound planner dated August 2019 – December 2020. Includes monthly/ weekly grids, scripture, interior pockets, elastic band closure, and gold foil details.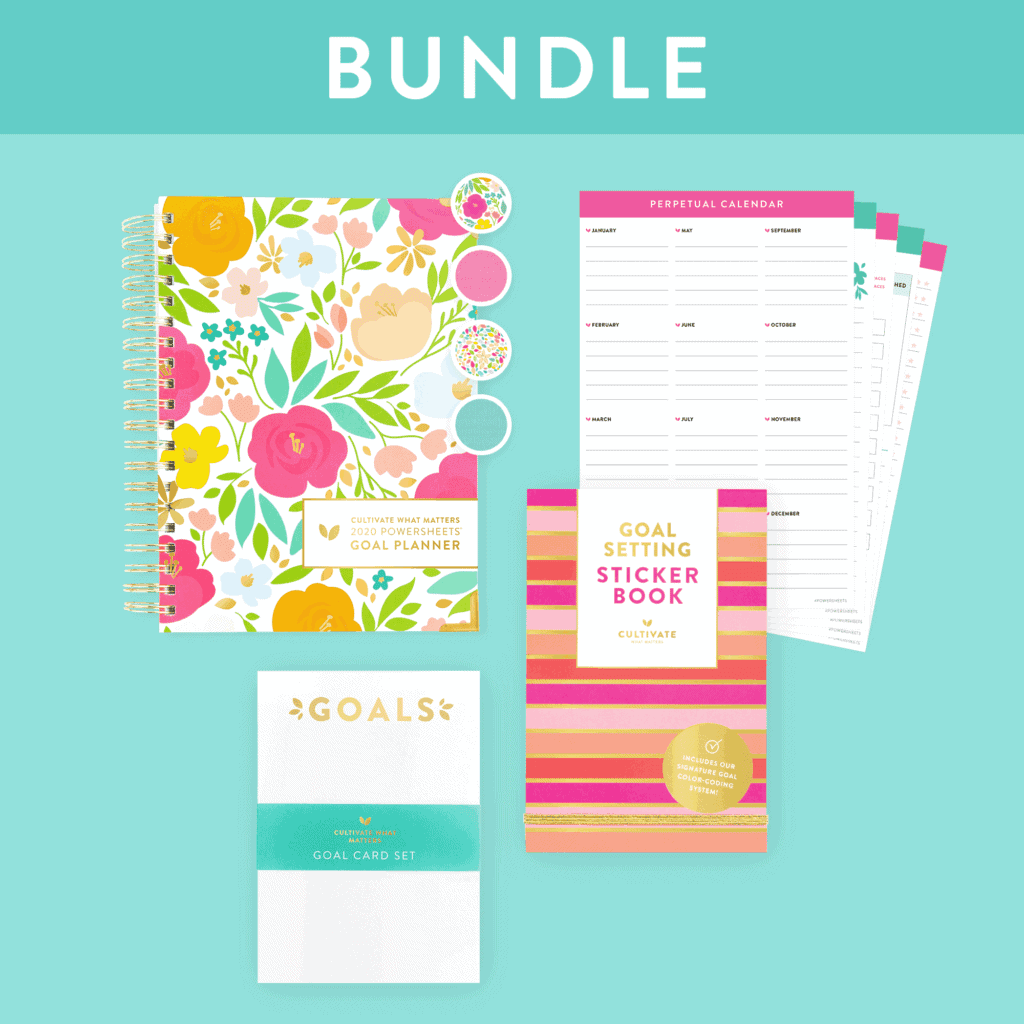 Powersheets Starter Bundle by Cultivate What Matters
If that special lady in your life wants to get organized and crush her goals this year, she'll love the Powersheets Starter Bundle by Cultivate What Matters. It includes the Intentional Goal Planner, Sticker Book, Goal Card Display Set and Wildcard Page Package!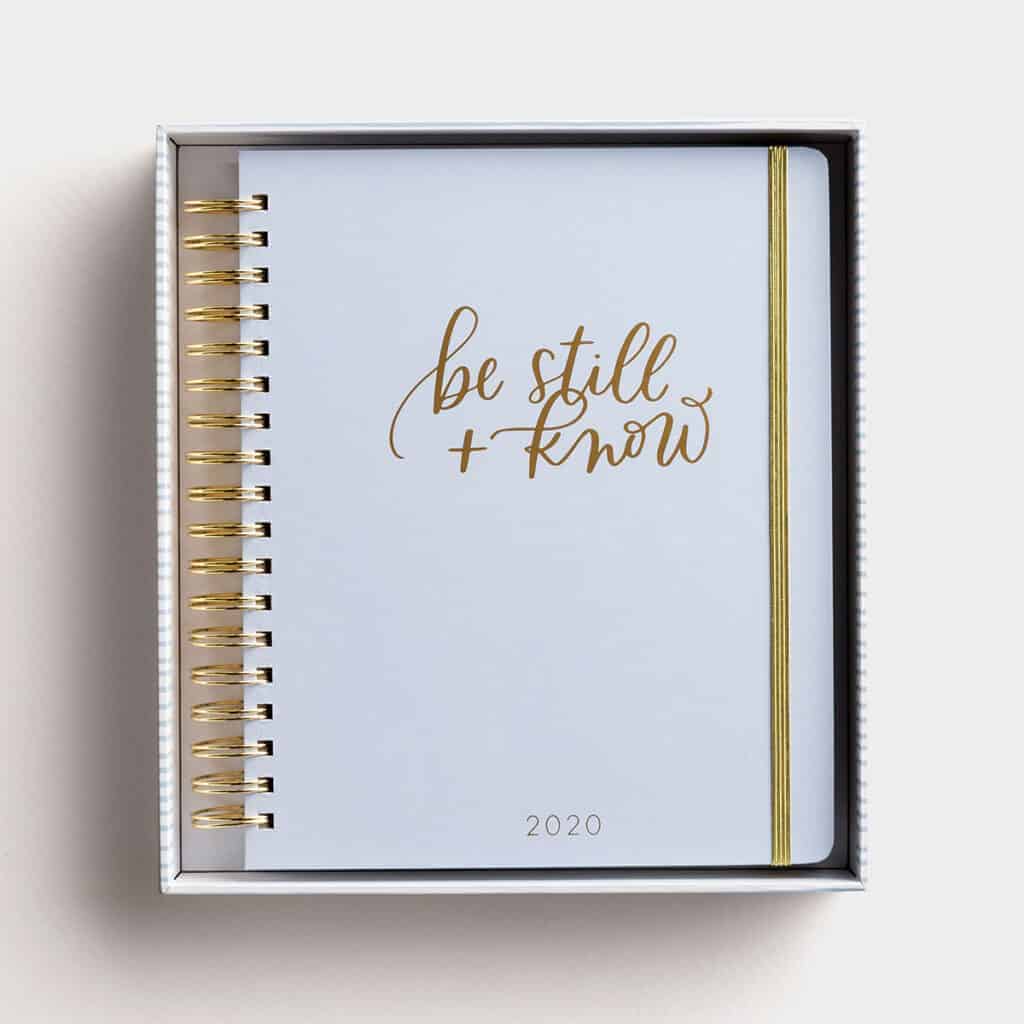 "Be Still" 18-Month Premium Devotional Planner
This premium agenda planner was created to help your friend stay God-centered as she plans out her days, weeks and year with encouraging monthly devotions, prompts to reflect on the previous month, weekly Scripture verses, and sections for notes, goals, to do's and a Biblical concordance of hope.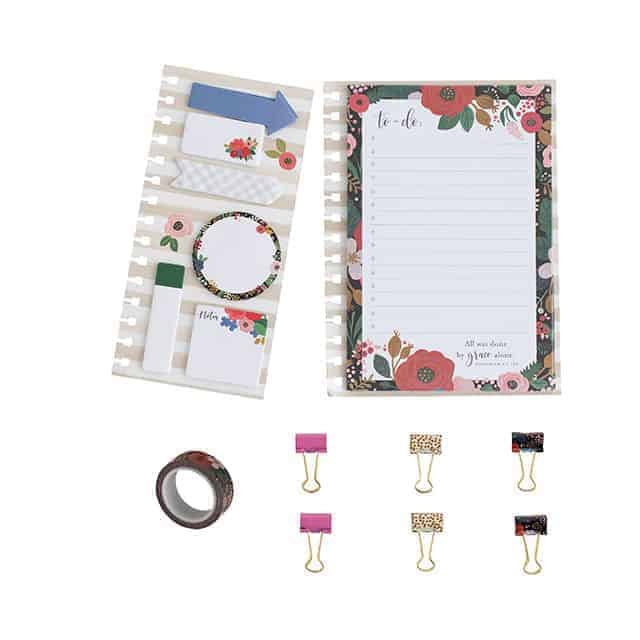 Planner Accessory Kit
Includes beautiful coordinating products with the Mary & Martha 17-month planner; 6 small clips, washi tape, sticky notes, dashboard with note pad.
Religious Journals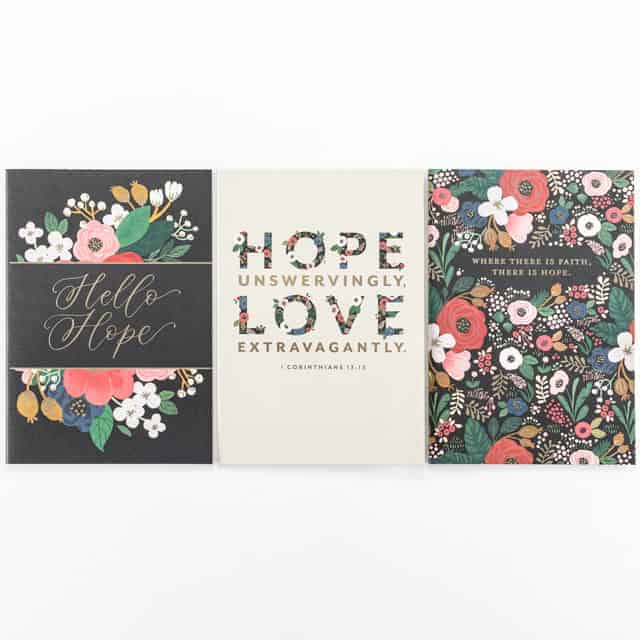 Hello Hope Lined Notebooks – Set of 3
Snag this set of 3 blank lined notebooks! She can use them for sermon notes, daily journaling, for prayer requests and more.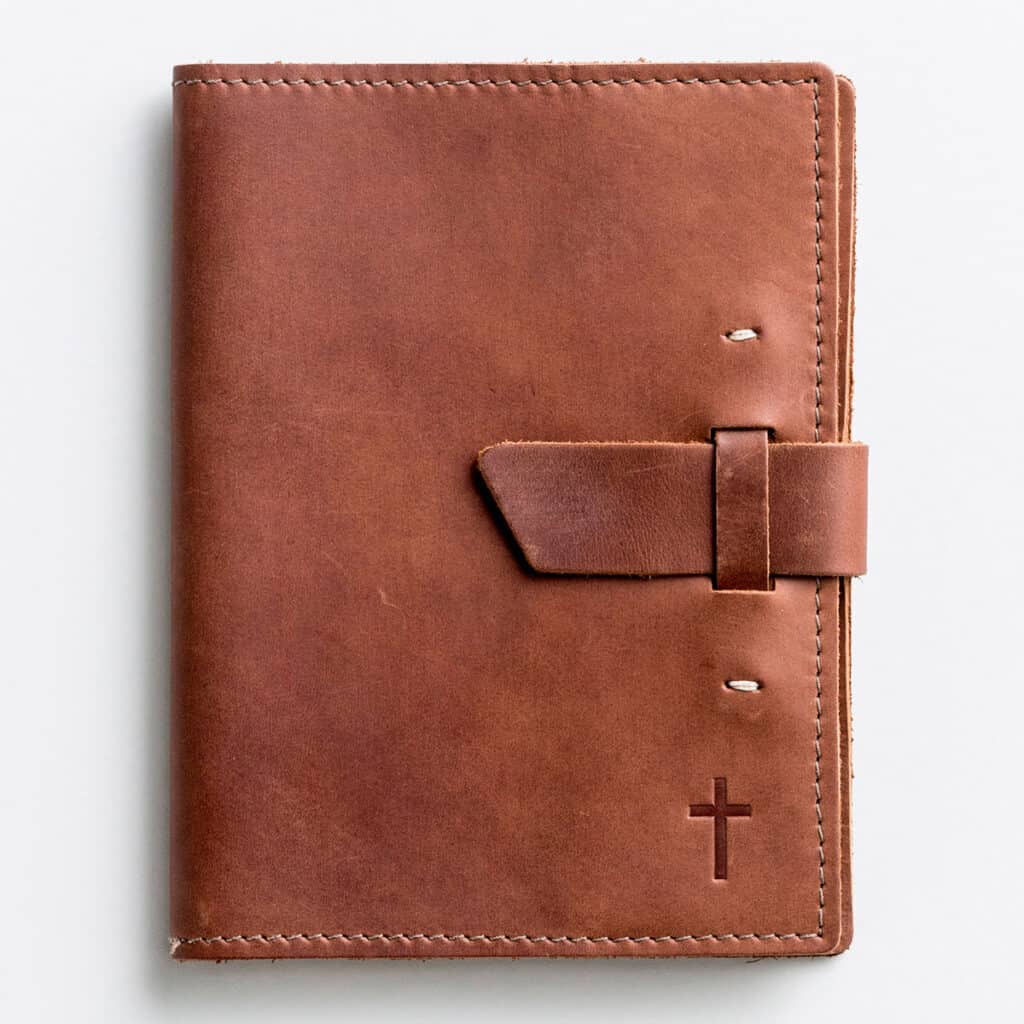 Leather Journal with Cross & Buckle Closure
This inspirational brown leather journal with a cross inscribed on the front is great to use at home, church, the office, or when traveling.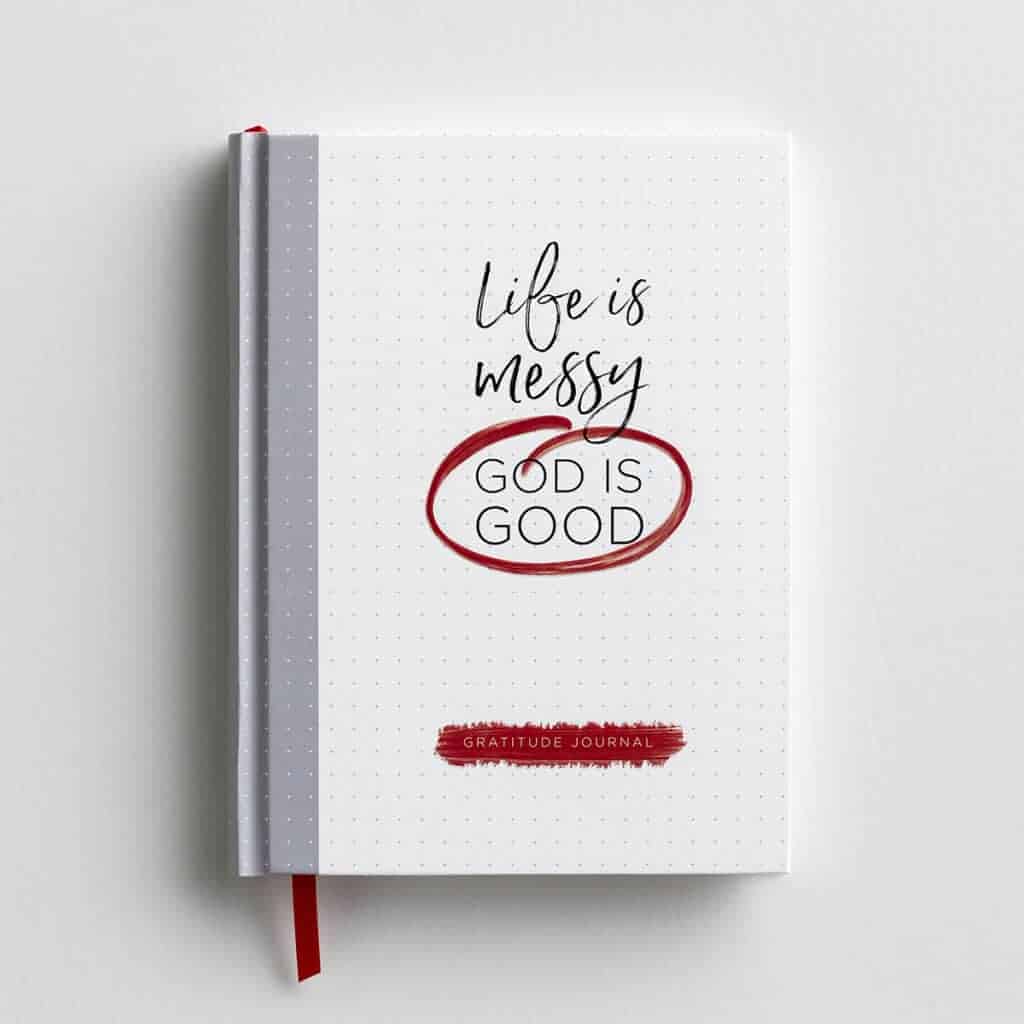 Life Is Messy (God Is Good) – Gratitude Journal
This beautiful journal will invite her to slow down, take note of God's goodness, and pour out her heart in gratitude. Each entry includes an inspirational quote, space to list three things you're thankful for, coordinating Bible verse, and plenty of writing space for reflections and thoughts.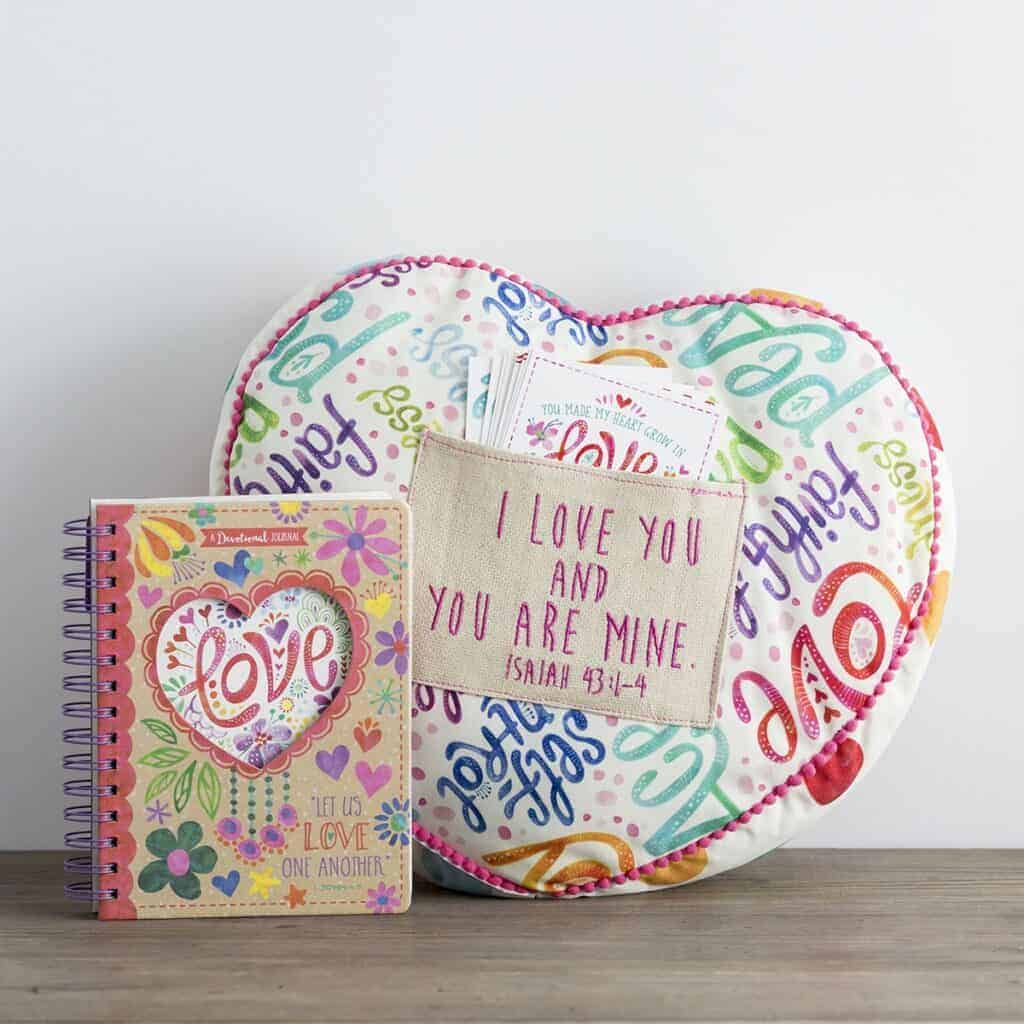 Heart Affirmation Pillow & Devotional Journal Gift Set
This inspirational 'Love' heart affirmation pillow and devotional journal gift set is the perfect way to encourage a young lady. Delight her heart with notes of affirmation, a colorful, heart-shaped inspirational pillow, and a floral Christian devotional journal.
Prayer Journals & Gifts For Women
Lettering Prayer Journal with Pen
This Prayer Journal helps you focus your prayers and prompts you to engage with Scripture in a new, creative way. No artistic skills necessary. Don't know how to hand letter? That's ok! The Lettering Prayer Journal includes 20 instructional pages to teach you the basics and help you start your creative journey!
2020 Yearly Prayer Journal by Val Marie Paper
This yearly prayer journal is simple enough so your friend will actually want to use it on a regular basis and complex enough so she can organize her thoughts that normally ping-pong around in her brain.
Calendars For Women of Faith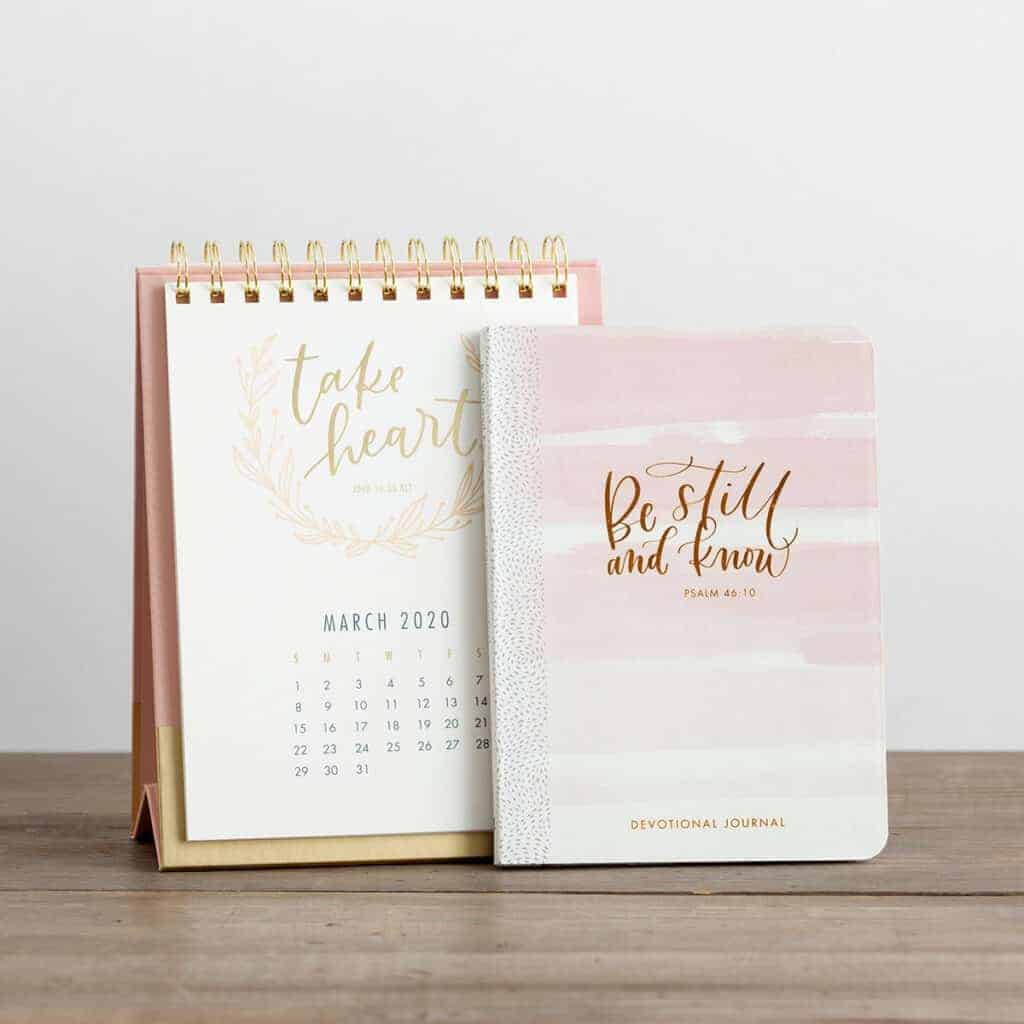 Be Still – 2020 Desktop Calendar & Devotional Journal Gift Set
Each month of the desktop calendar features a beautiful hand-lettered scripture text. In the devotional journal, you will find 56 devotions inviting you to rest in the assurance that He is holding you, along with plenty of writing space for personal reflection.
Family Prayer Calendar
At the beginning of each month, spend a few minutes listing out prayers for the month and hang it in the kitchen, pantry, playroom or hall closet so that any time you glance at events or to-dos, you and your entire family can be reminded to pray.
Christian Accessories
If you're shopping for Christmas, many of these options would be great stocking stuffers!
Religious Cell Phone Covers & Popsockets
If that special woman in your life uses her cell phone often, consider buying her a pop socket or a phone case that reminds her of Christ's love. It's also a great way to share the gospel with others who happen to see the words on her phone.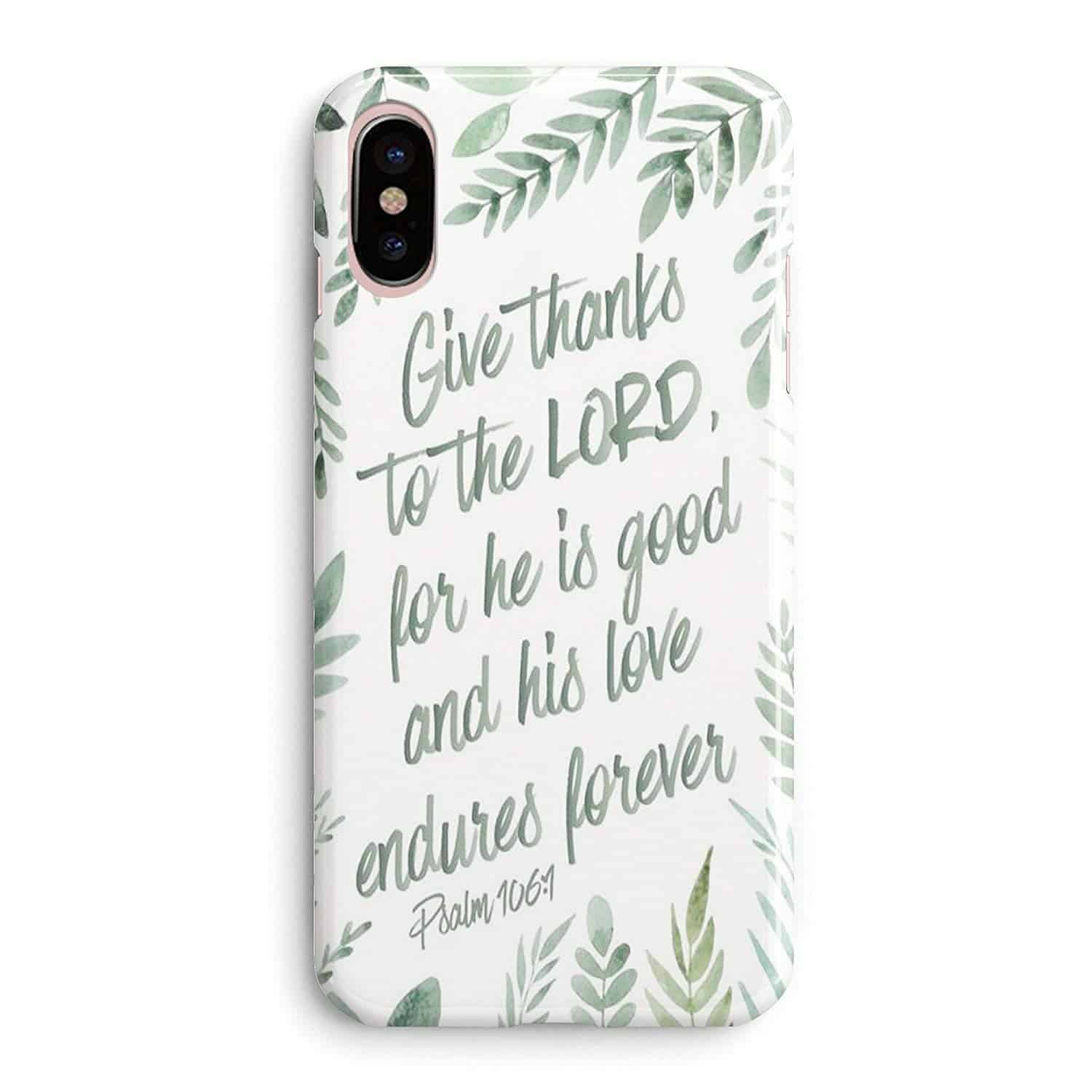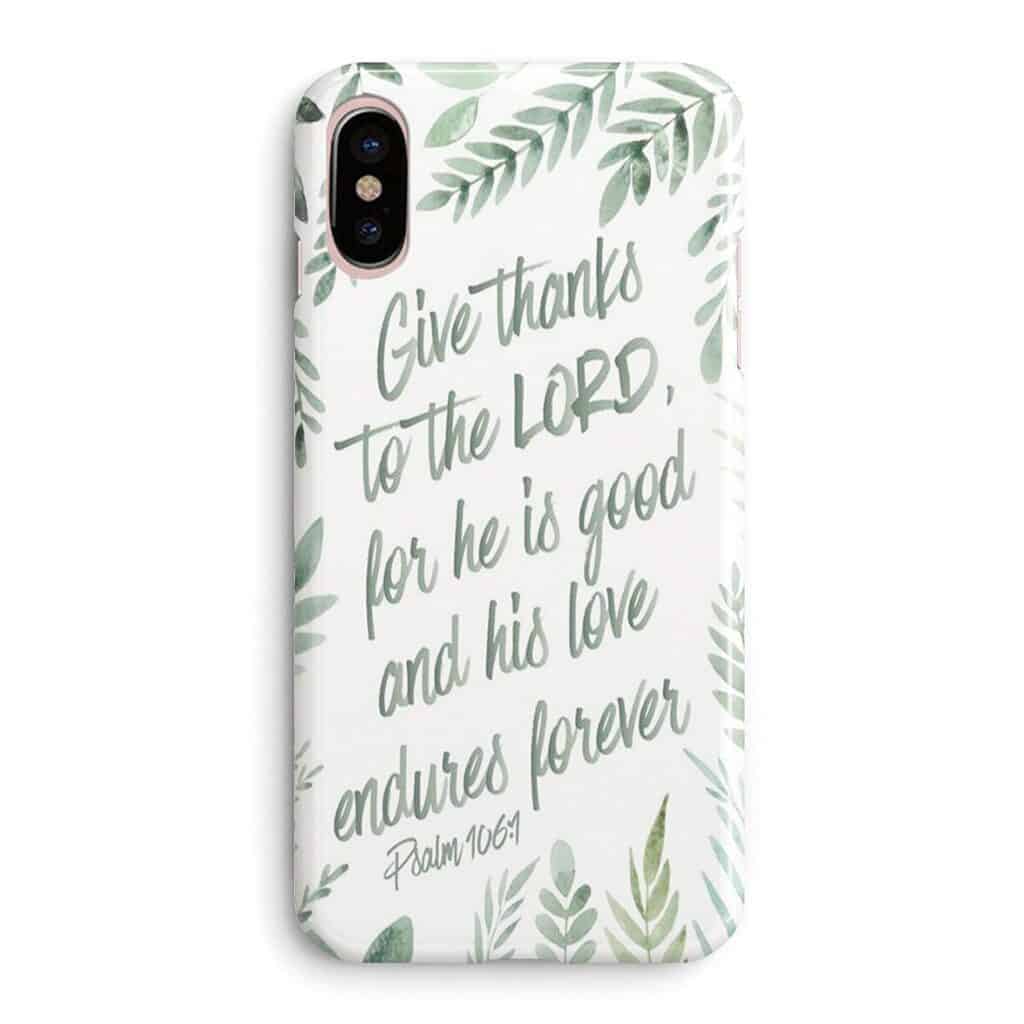 iPhone X Psalm 106:1 Phone Case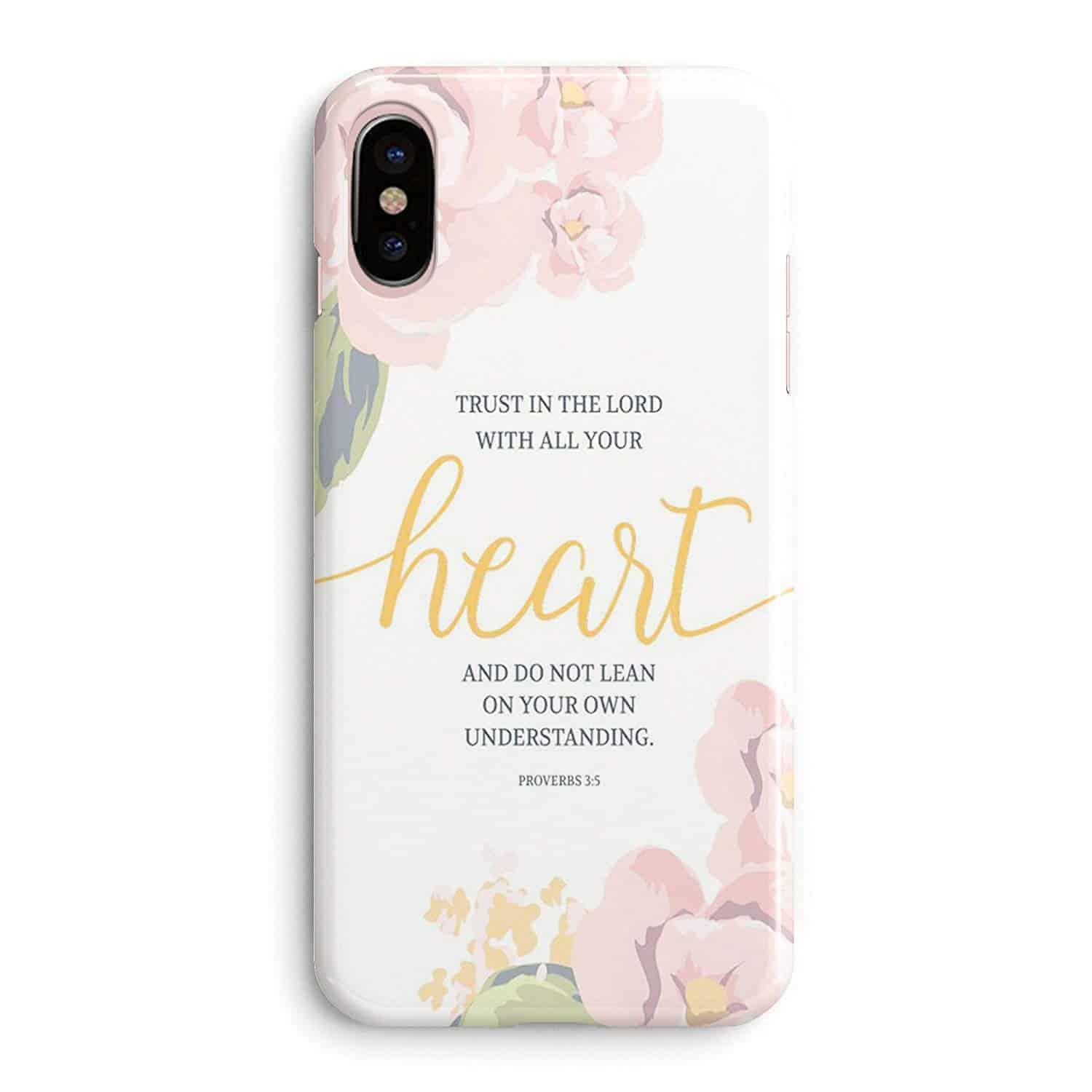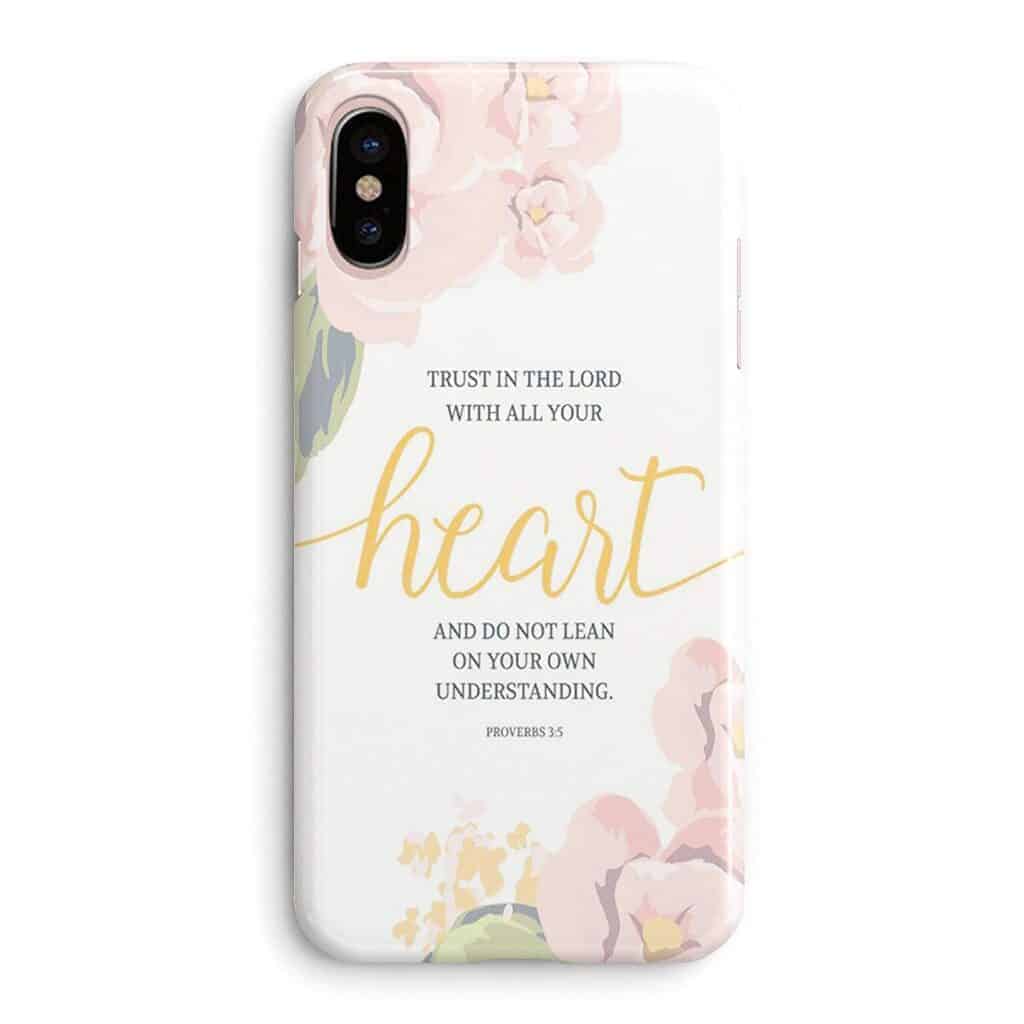 iPhone X/XS Proverbs 3:5 Case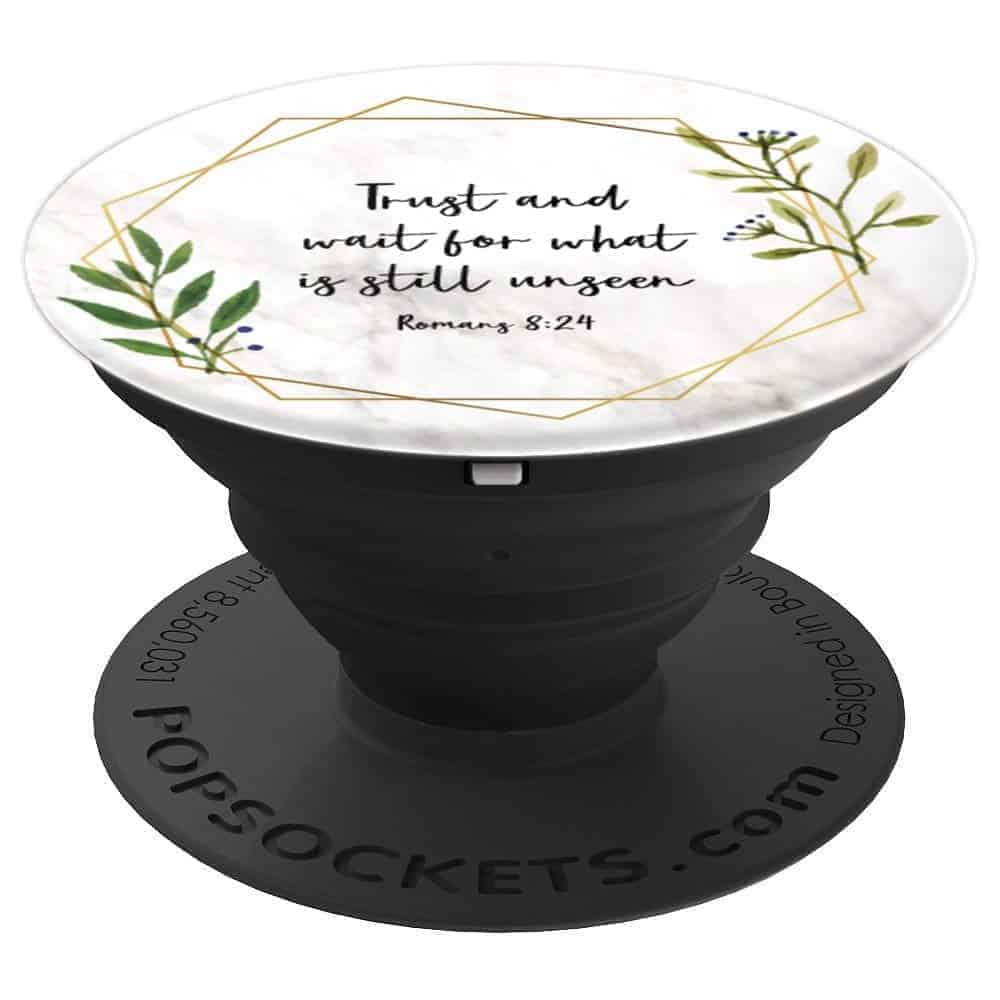 Romans 8:24 PopSocket Grip For phones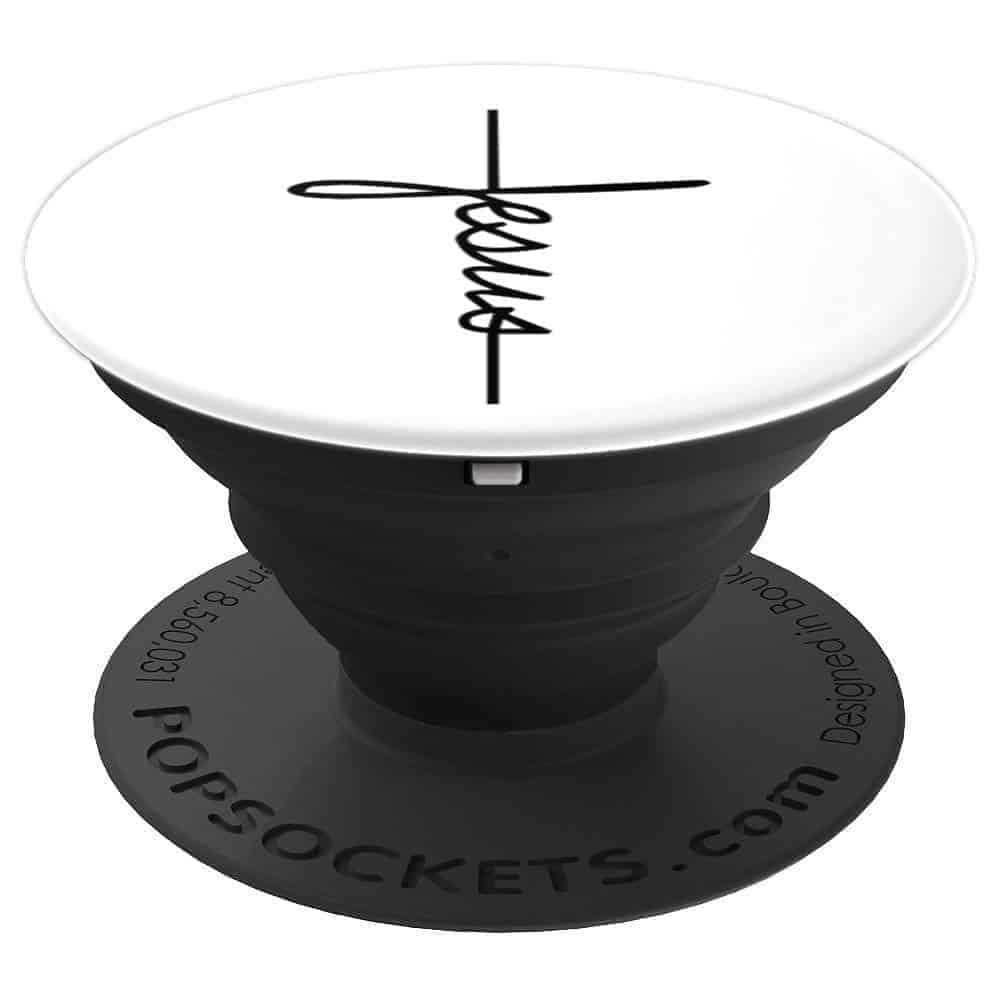 Jesus PopSocket For Phone/ Tablet
Christian Gifts For Women Under $10
If you're looking for something small, or some items to fill her Christmas stocking, check out these simple trinkets. While the car coasters, prayer cards, keychain and magnets are small gifts, they'll definitely be useful!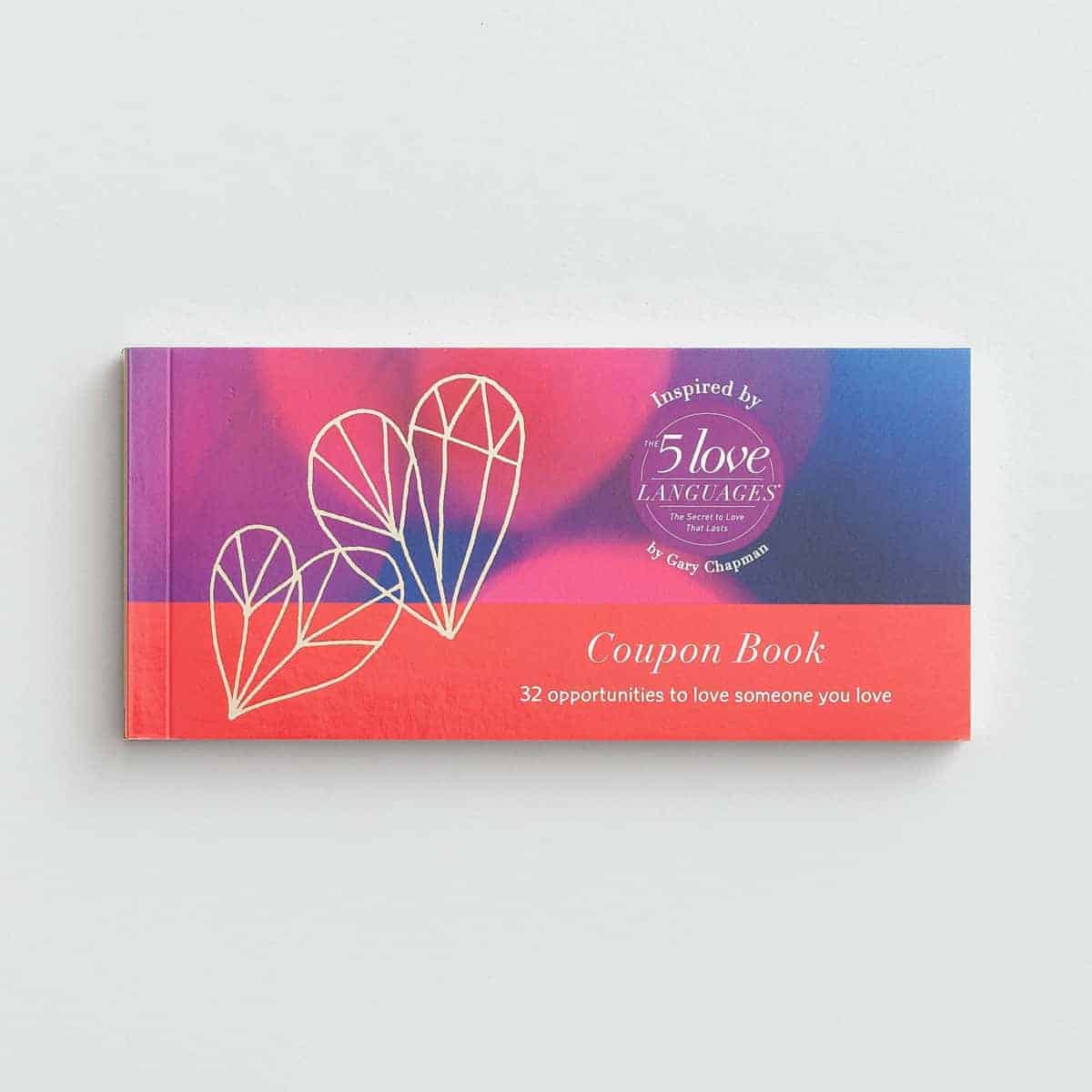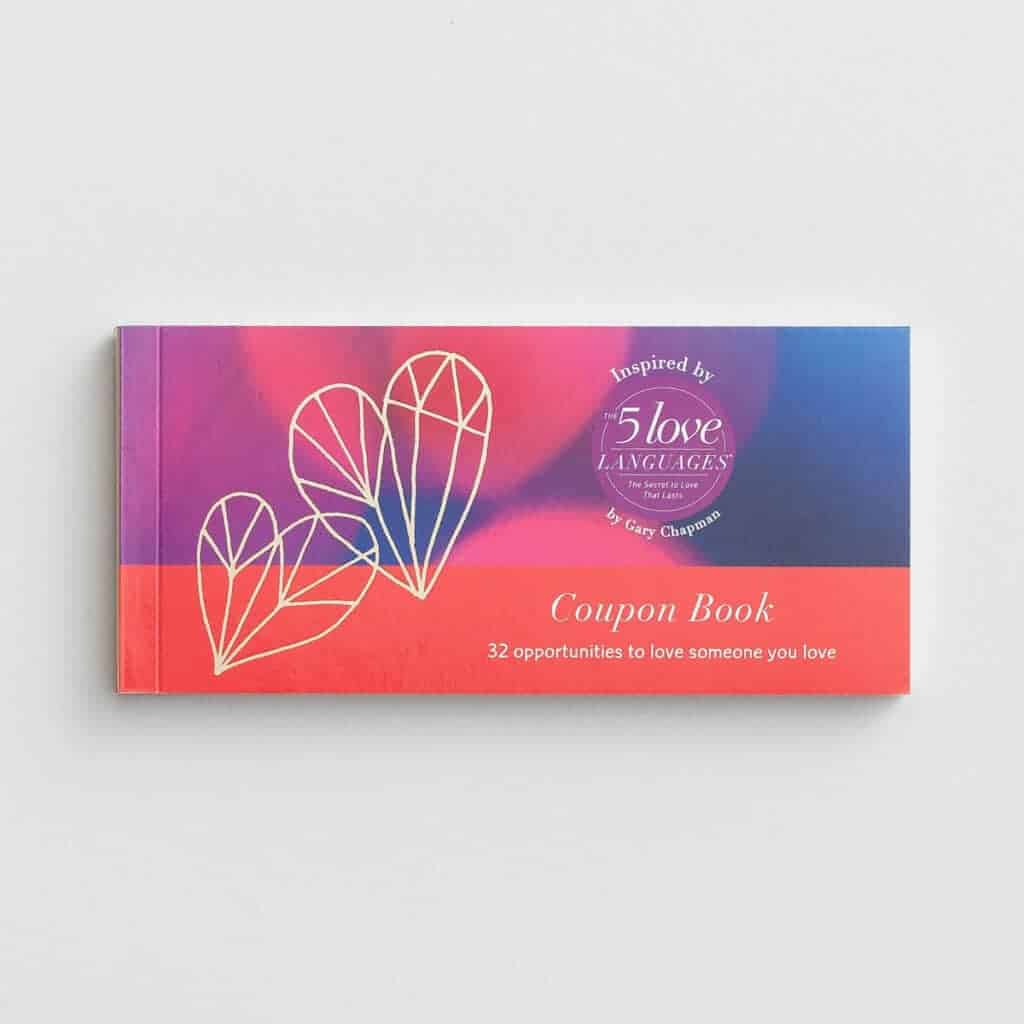 You + Me – Coupon Book
Each page of this book includes a way to bless your loved one, based on one of the five love languages written about by Gary Chapman in his bestselling book, The 5 Love Languages. You'll also find inspiring Scripture or an excerpt from The 5 Love Languages on the back of each coupon.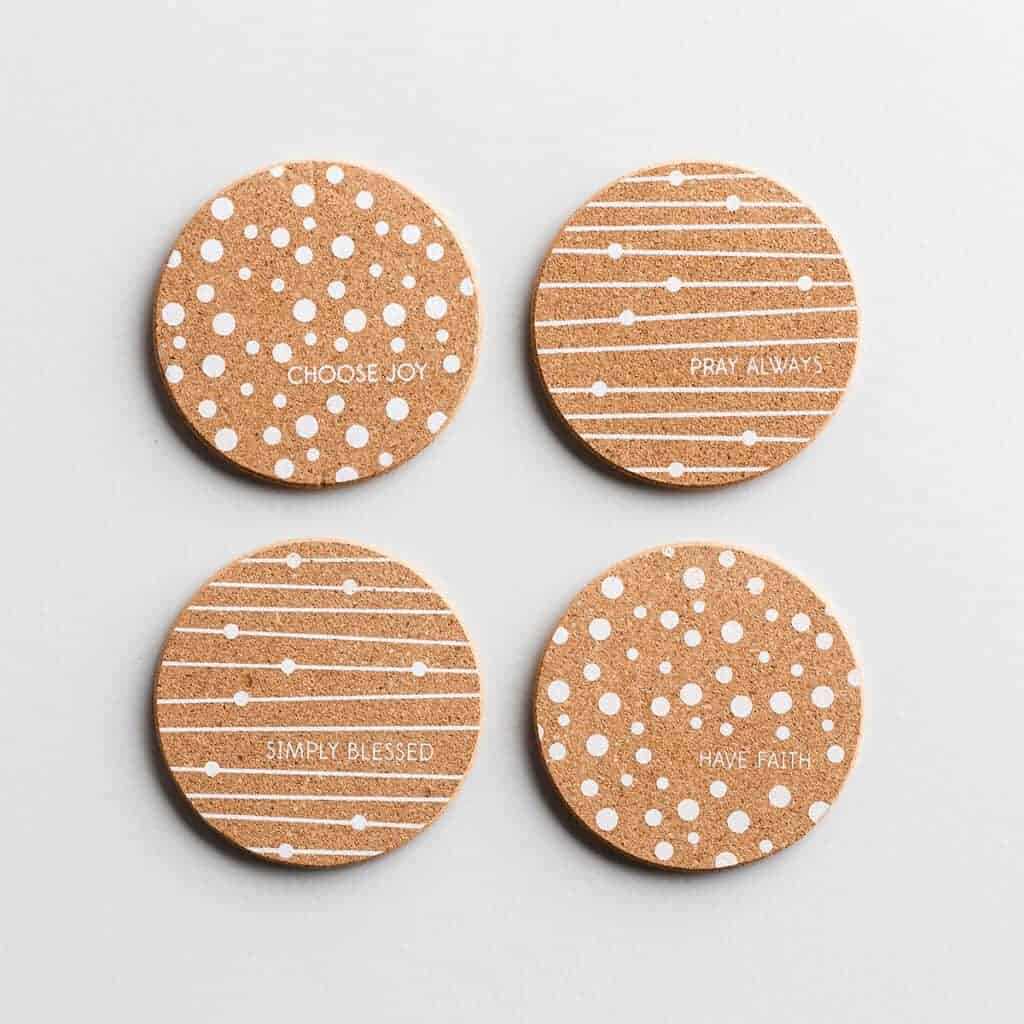 Choose Joy – Cork Coasters, Set of 4
This 'Choose Joy' inspirational cork coaster set is a wonderful way to keep drink rings off furniture and to be reminded to choose joy, have faith, pray always, and to remember you're simply blessed.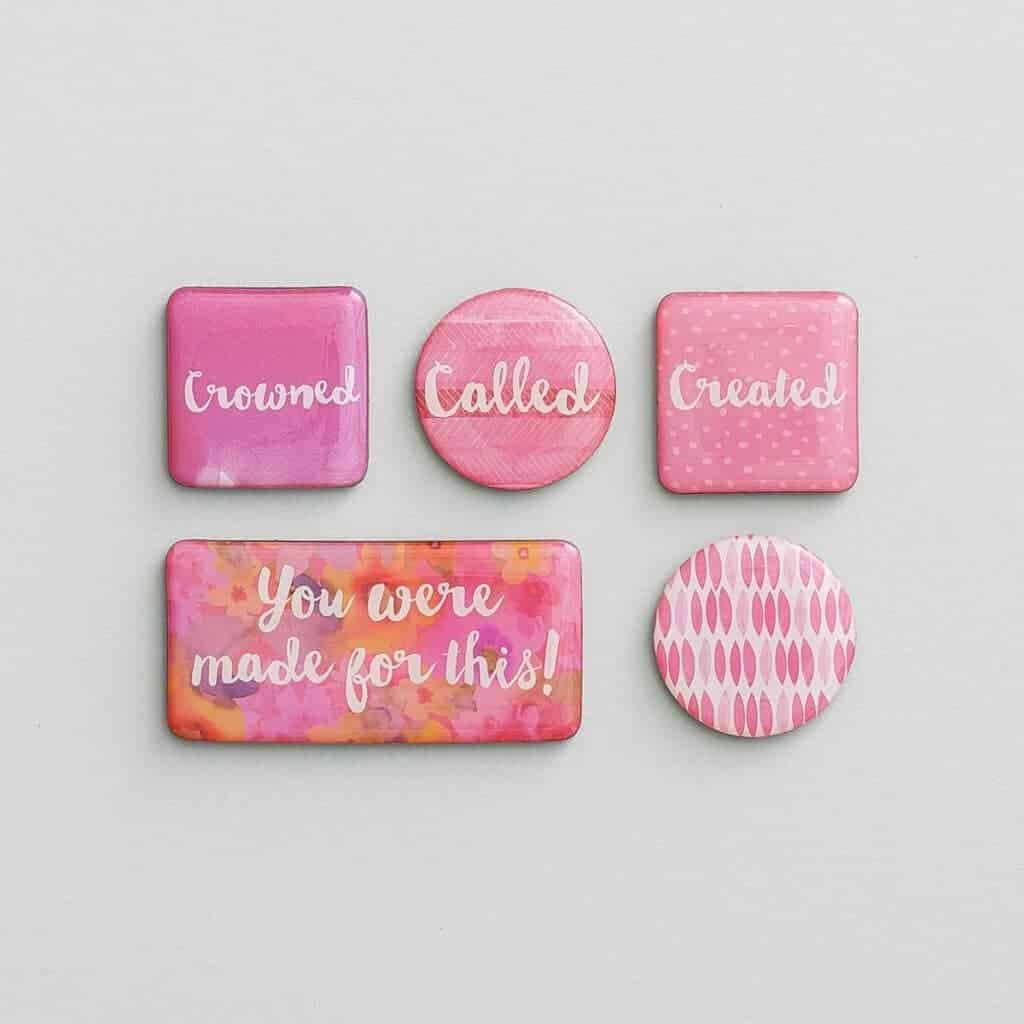 Created, Called, Crowned – Inspirational Magnets
Gift this set of five inspirational magnets to moms, sisters, daughters, and girlfriends and remind her she has been created, called, and crowned for such a time as this! Great for home, school, or the office!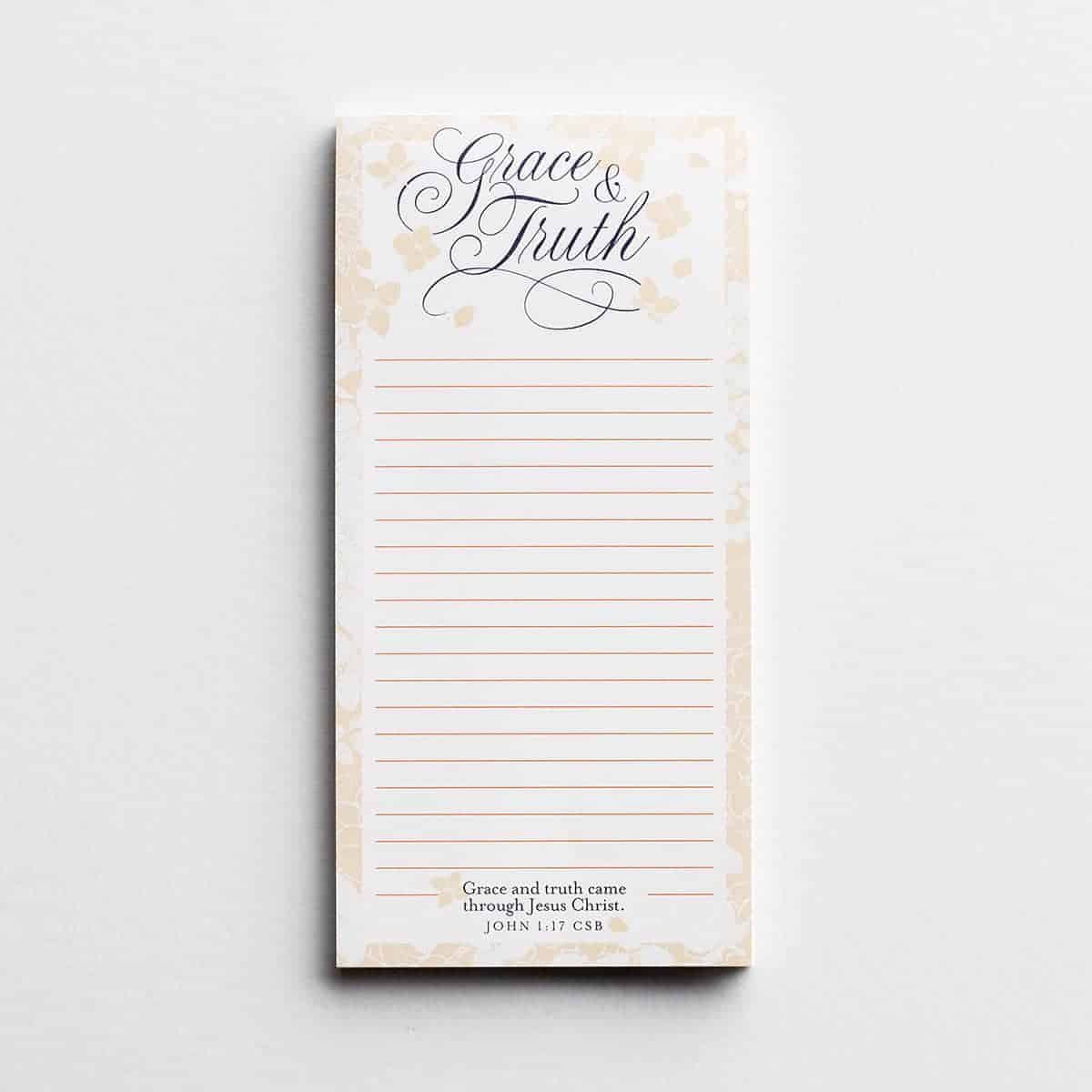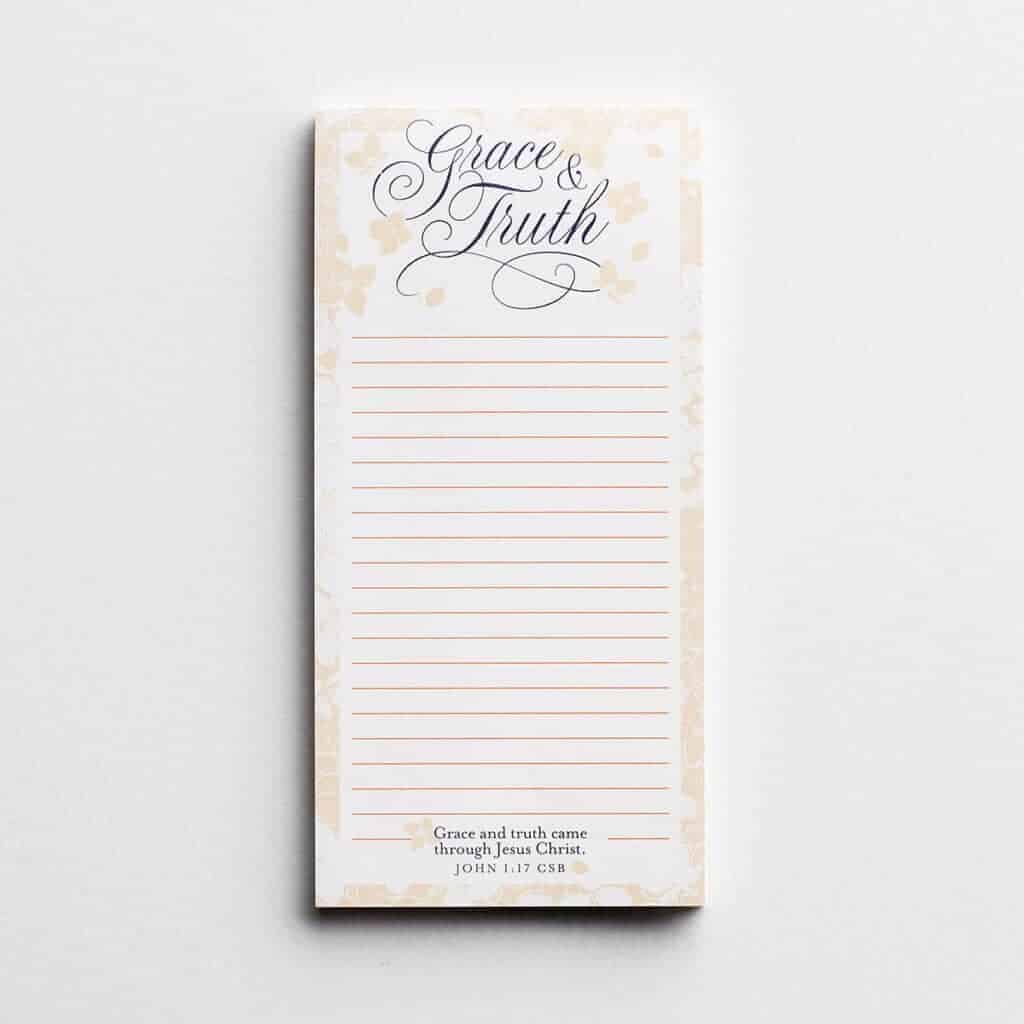 Grace & Truth – Magnetic Memo Pad
This 'Grace & Truth' Christian magnetic memo pad is perfect for to-do lists, noting important reminders, writing down thoughts during quiet time with God, and more. This makes a great stocking stuffer!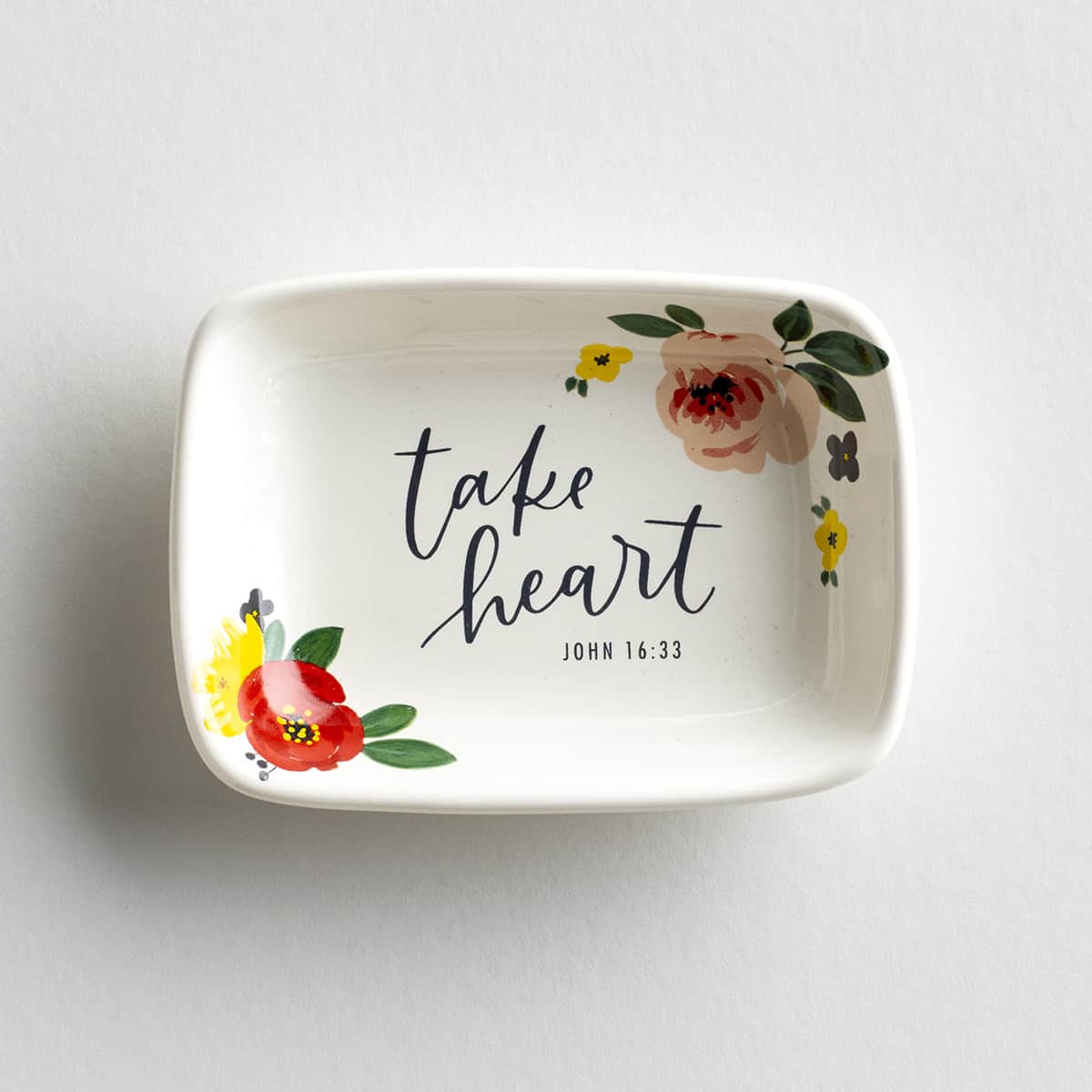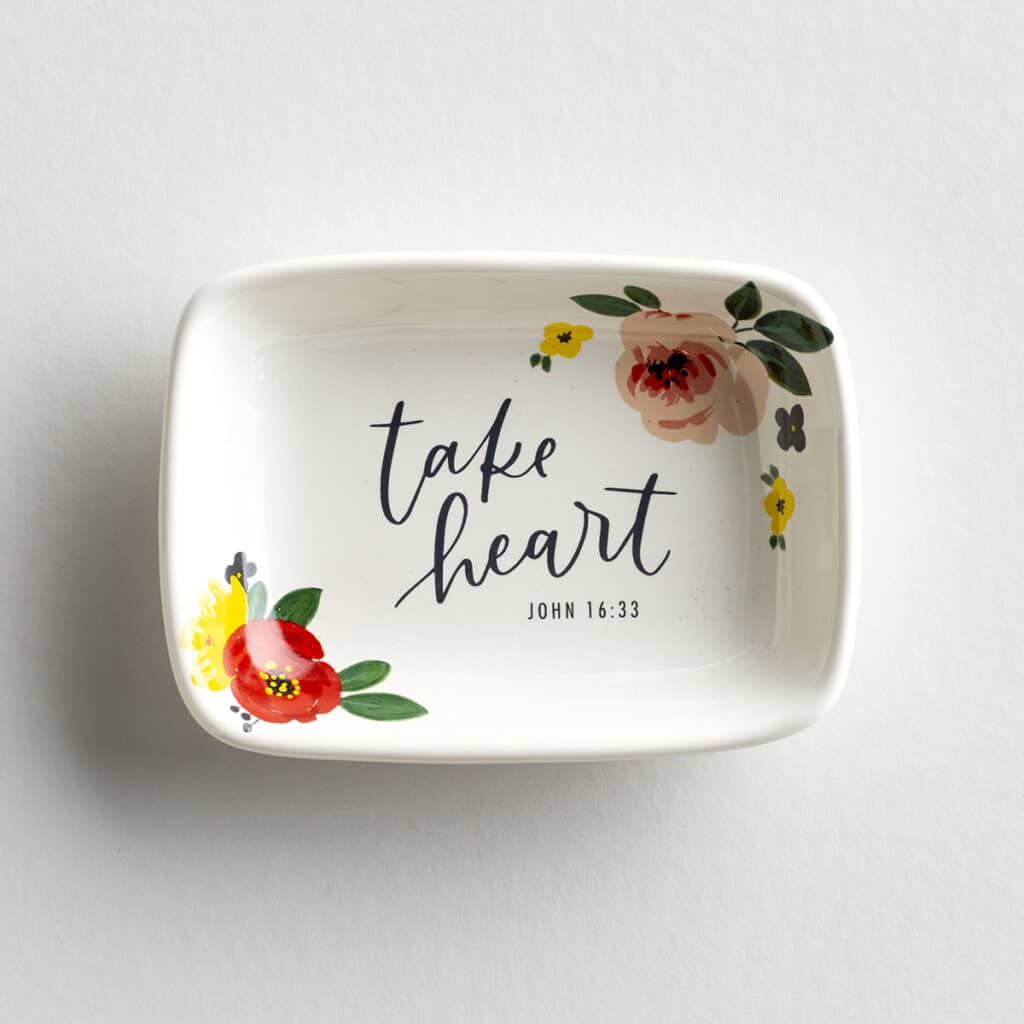 Trinket Dish
This 'Take heart' trinket dish is a beautiful way to encourage a friend that our Lord has overcome the world. She can use it to hold her jewelry, coins or trinkets!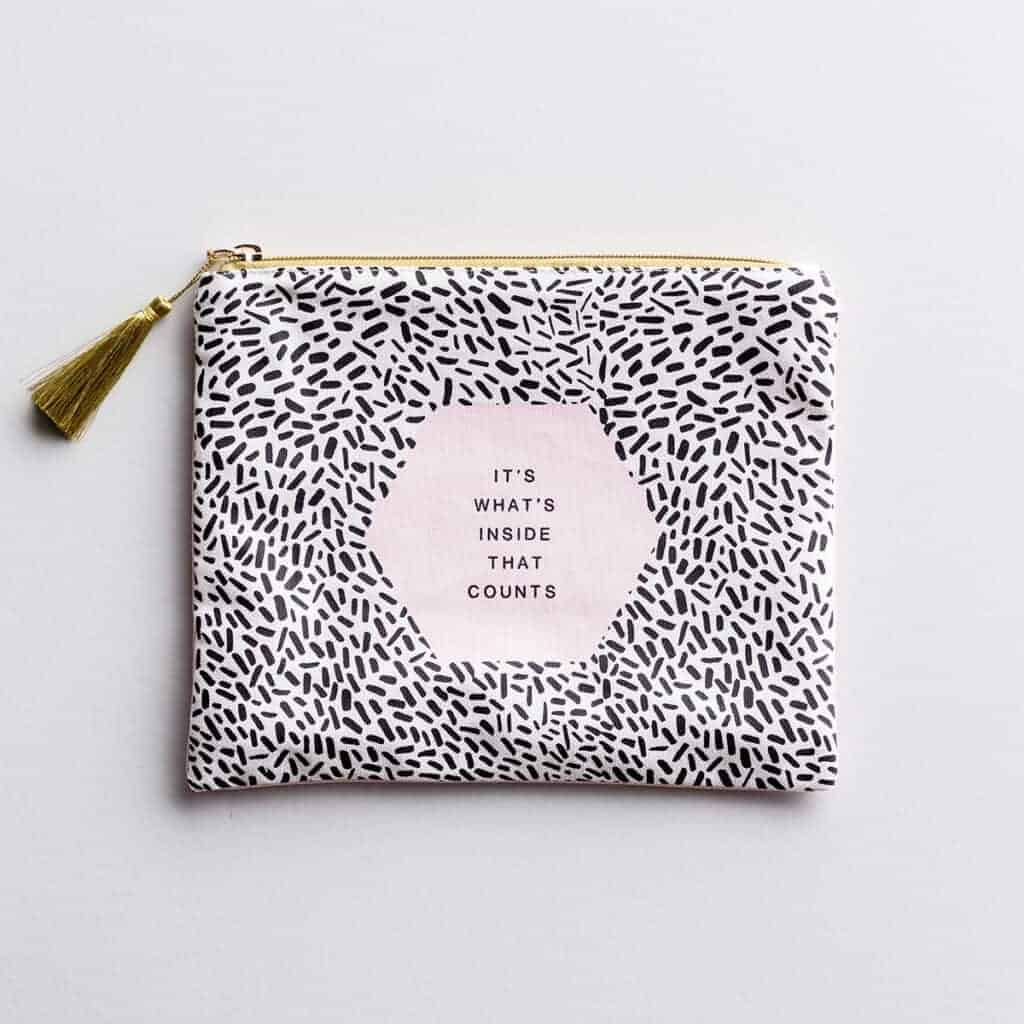 Canvas Pouch
This 'It's What's Inside That Counts' canvas zipper pouch is a beautiful reminder that "Christ is in you, so, therefore, you can look forward to sharing in God's glory." Colossians 1:27
Christian Christmas Gifts
Sometimes the best gifts are seasonal gifts. As she carefully unwraps and places the Christmas-themed gift each year, she'll think of you. It's truly a gift that can be treasured again-and-again. Don't forget to order some Christ-centered Christmas wrapping paper to wrap your beautiful gifts!
Religious Christmas Ornaments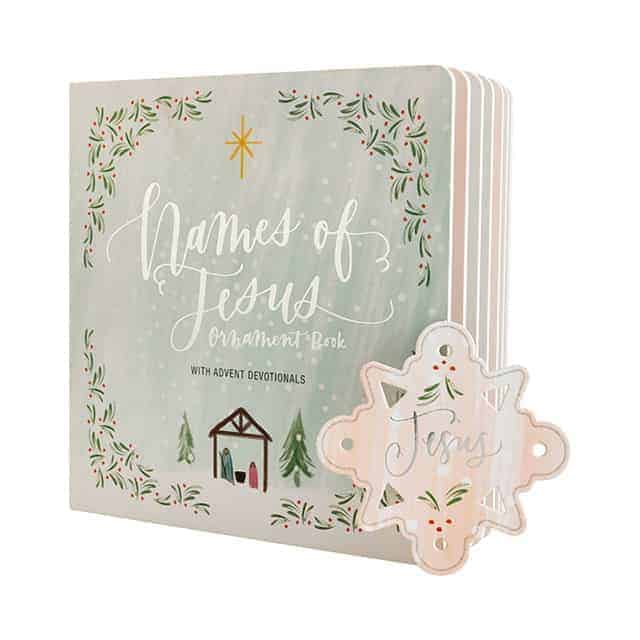 Name Above All Names Ornament Book
This family-friendly book contains 7 ornaments featuring the names of Jesus alongside devotions explaining each name.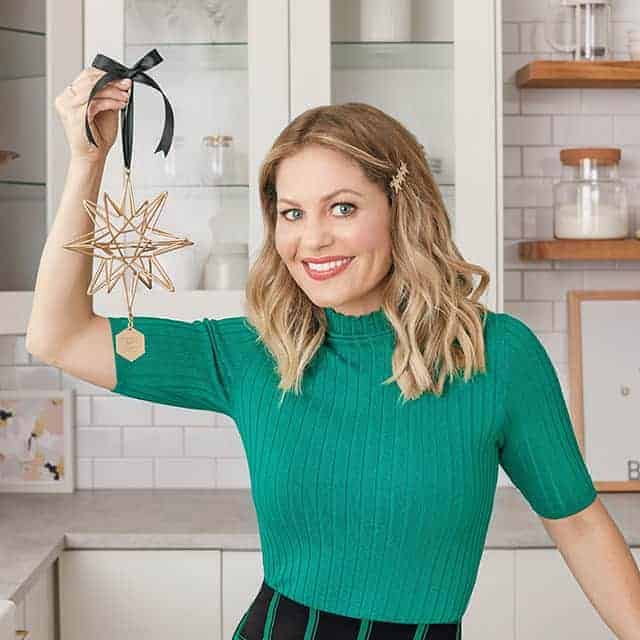 Star of Christmas Geometric Ornament
This ornament from Candace Cameron Bure's Christmas collection says, "Peace on Earth" and comes in a gorgeous box that's ready to be gifted.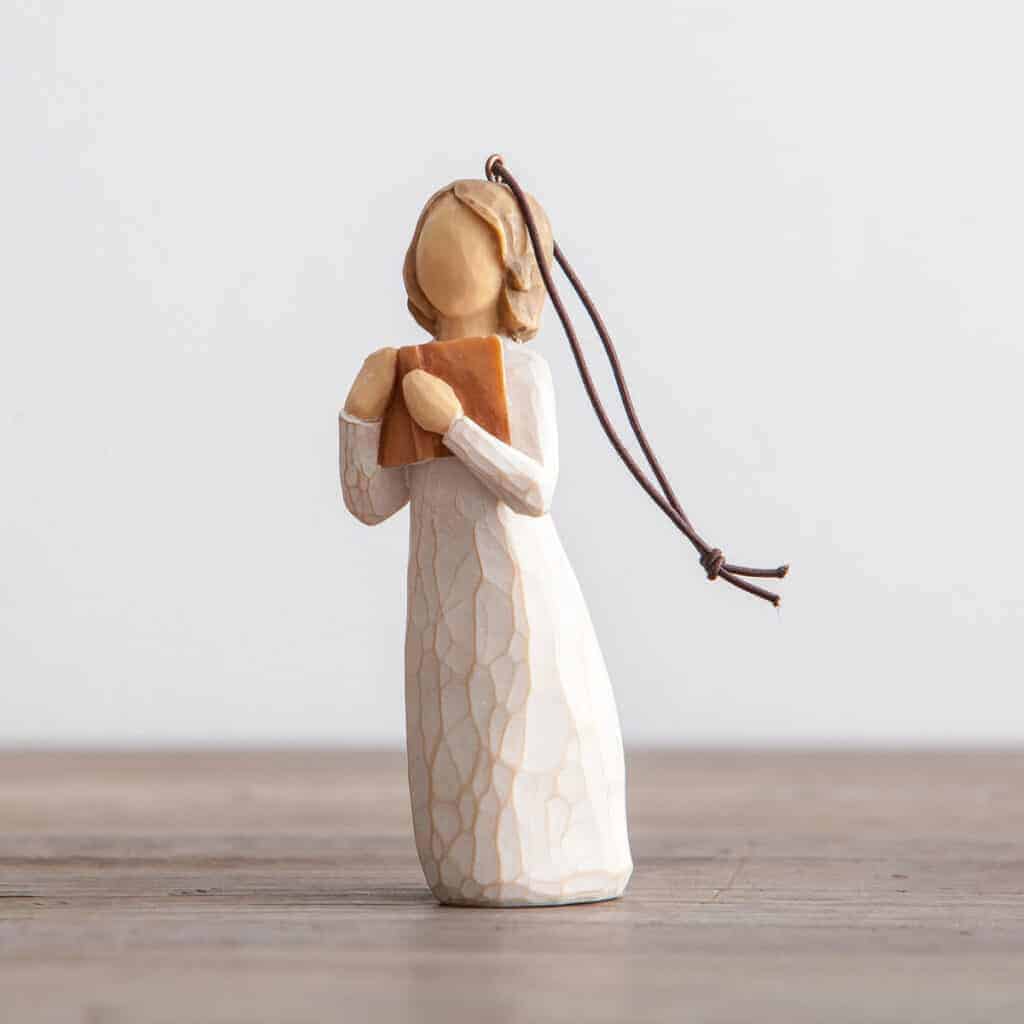 Love of Learning – Willow Tree Ornament
Enjoy gifting this Love of Learning Willow Tree ornament to graduates, teachers, daughters, granddaughters, and others who love to learn and read the Bible.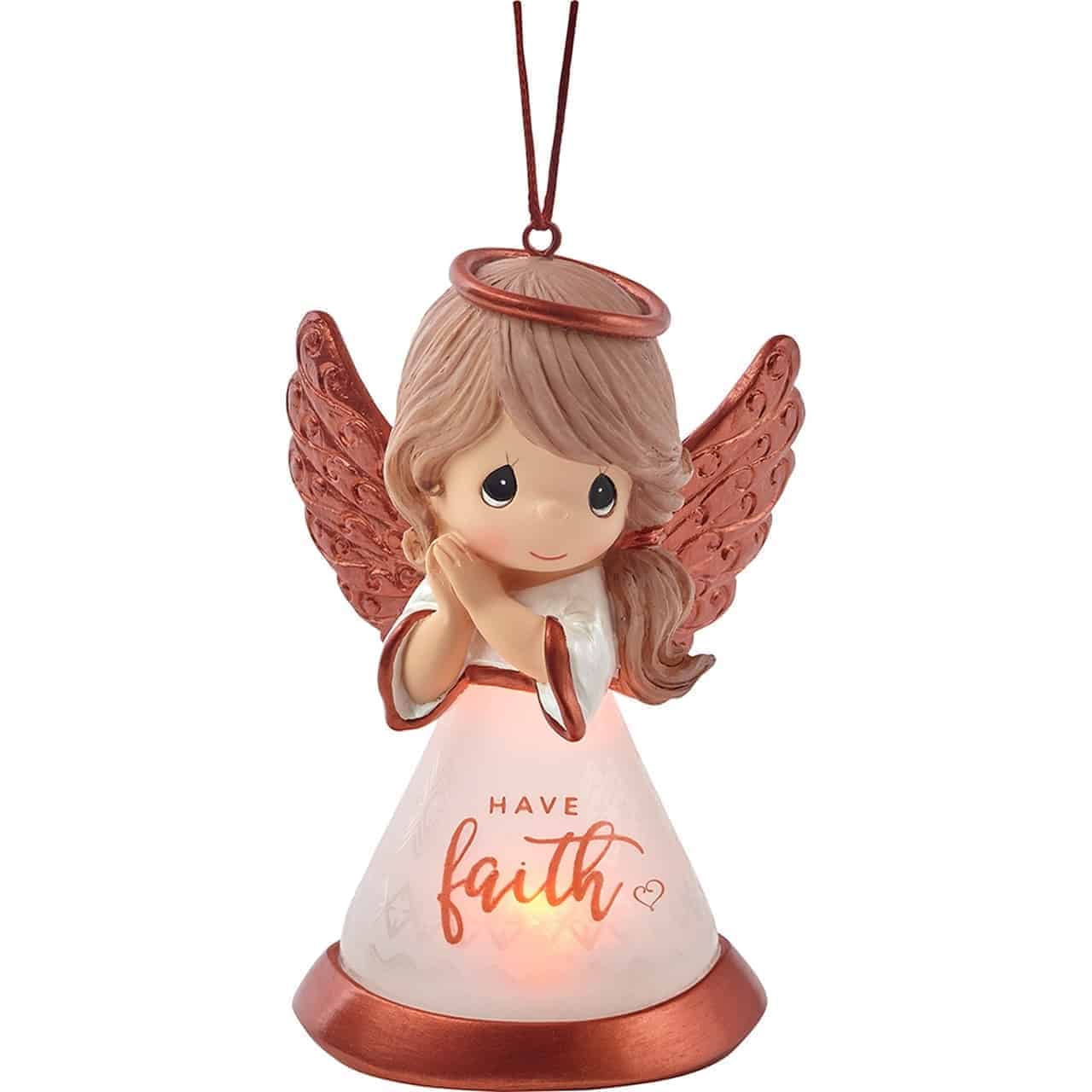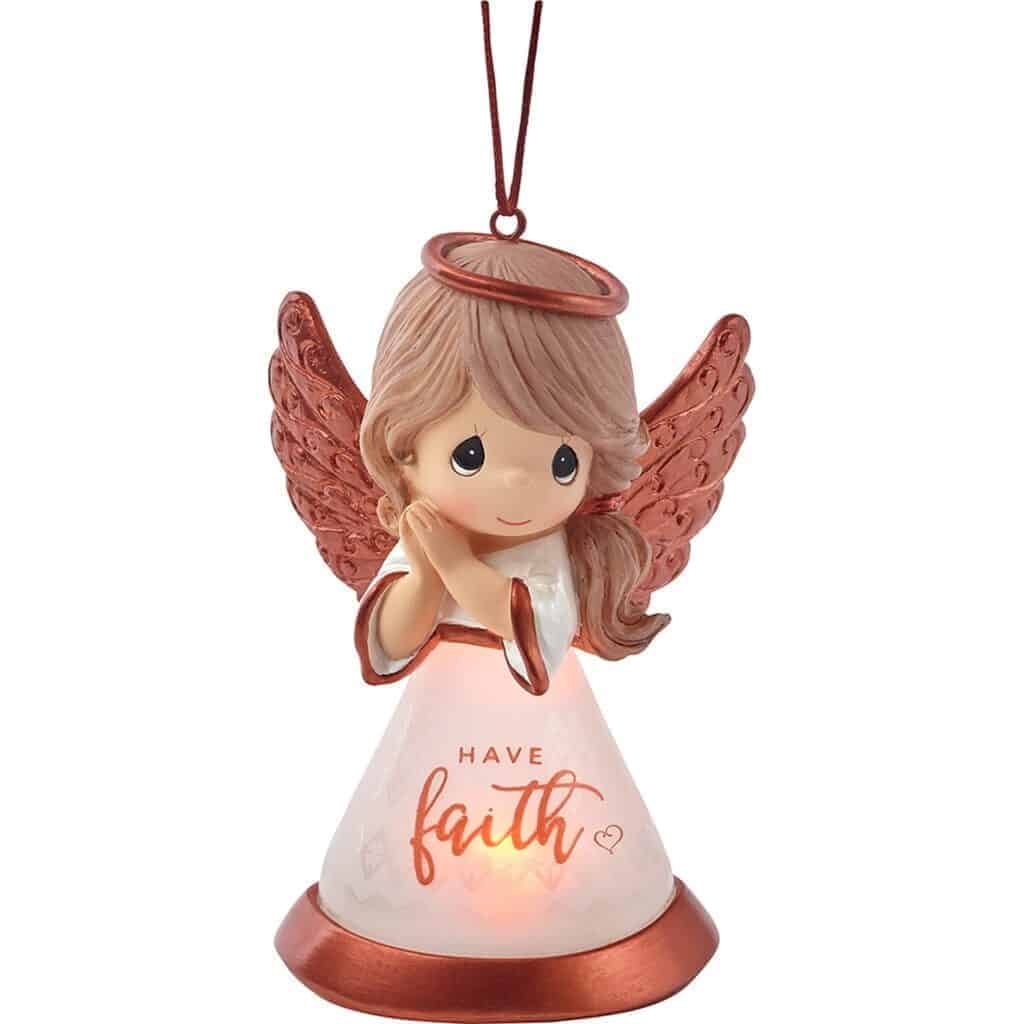 Have Faith Precious Moments Ornament
Inspire her to remember that with faith, all things are possible. This angel ornament lights up making it great to display on a tabletop or mantel, or as an ornament on a Christmas tree!
WANT TO SEE EVEN MORE CHRISTIAN ORNAMENTS?
You can find a big collection of affordable Christian Christmas ornaments at Hobby Lobby and Amazon. Additionally, you can also explore more options at DaySpring and Precious Moments. Note: When you click on those links you'll be taken directly to the religious ornaments pages!
Unique Christmas Home Decor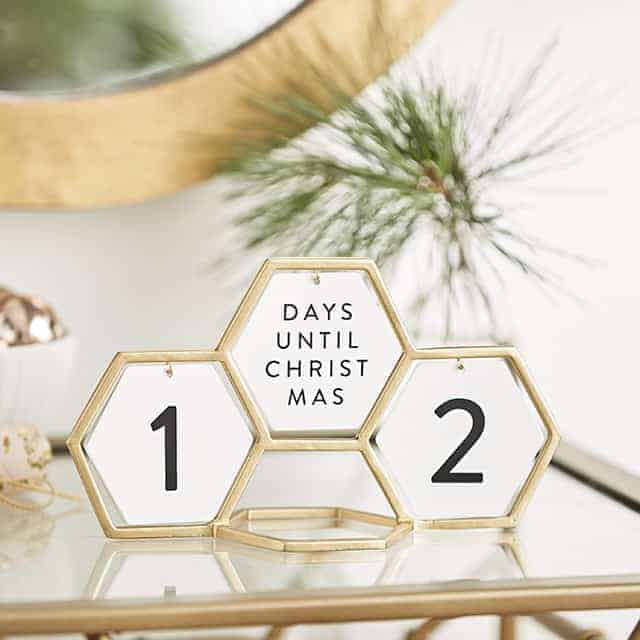 Geometric Holiday Countdown
This gold accent piece adds excitement, anticipation, and beauty to Christmas! Plus when you turn the piece around it says "MORE DAYS" so you can use it as a universal countdown all year round to countdown important birthdays, vacations, anniversaries and more!
Geometric Metal Wreath
The Geometric Metal Wreath fits any décor and welcomes your Christmas season guests with a timeless message: Peace on Earth. Don't pack it away with all your Christmas items, simply turn the medallion over for a year-round message that says Welcome!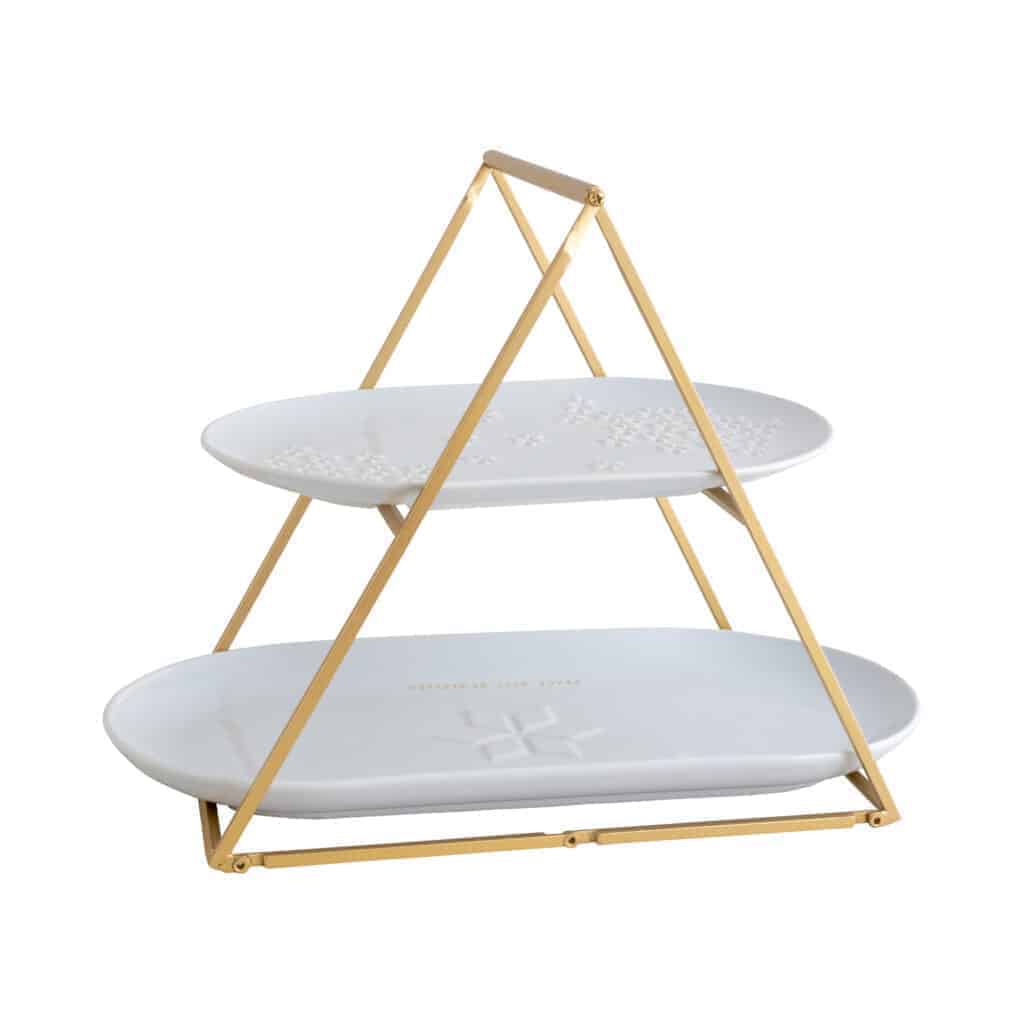 Peace. Rest. Be Blessed. Plate Set + 2-Tiered Stand
A stunning 2-tier stand with coordinating plates are the perfect addition to your tablescape during the Christmas Season. Perfect for hors d'oeuvres, Christmas Cookies, Tea sandwiches, etc. The best part is the stand is collapsible!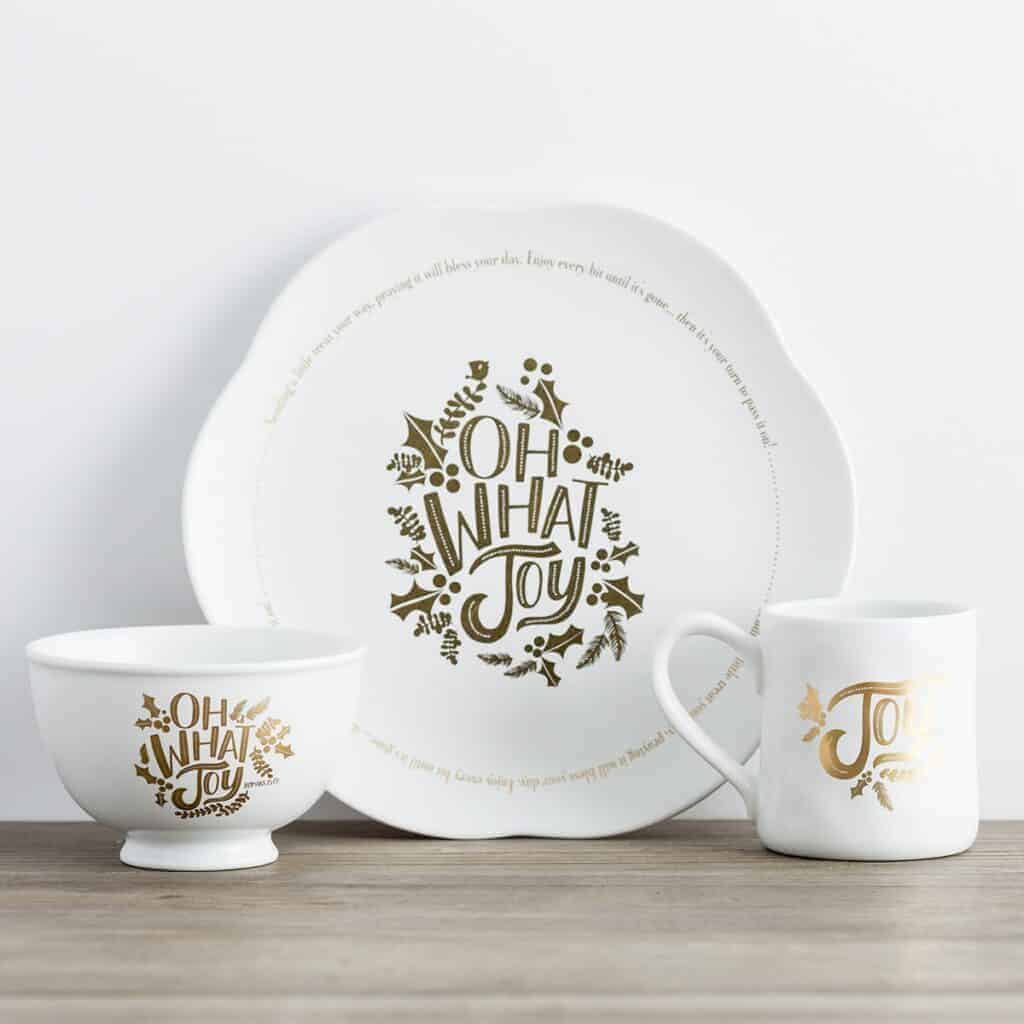 Christmas Giving Plate, Mug & Candy Dish Set
This inspirational 'Oh What Joy' holiday giving plate, hand-thrown mug, and candy dish set is perfect to give to a special friend or loved one to enjoy throughout the Christmas season.
Nativity Sets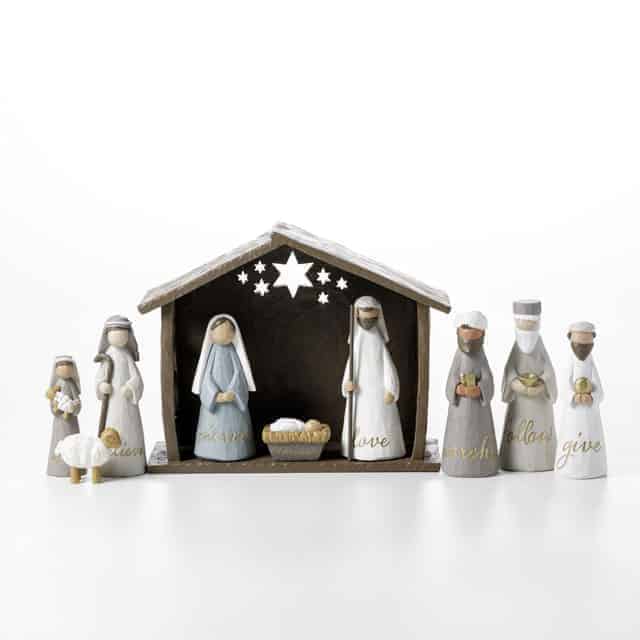 Christian Nativity 10-Piece Set
This gorgeous painted nativity set made of carved wood-sculpted resin helps your special lady keep Christ at the center of Christmas in her home. This set is unique as it displays scripted words on each figurine.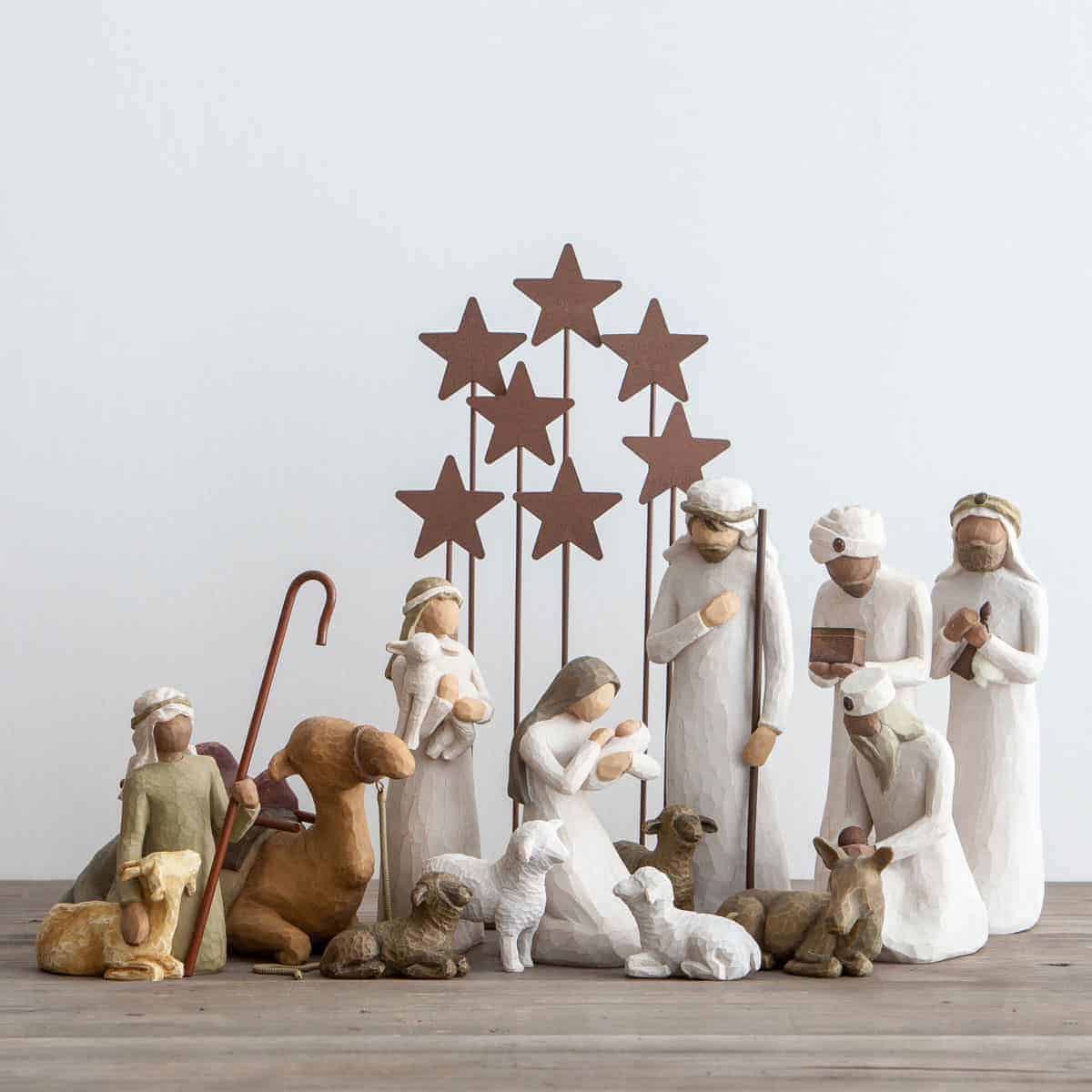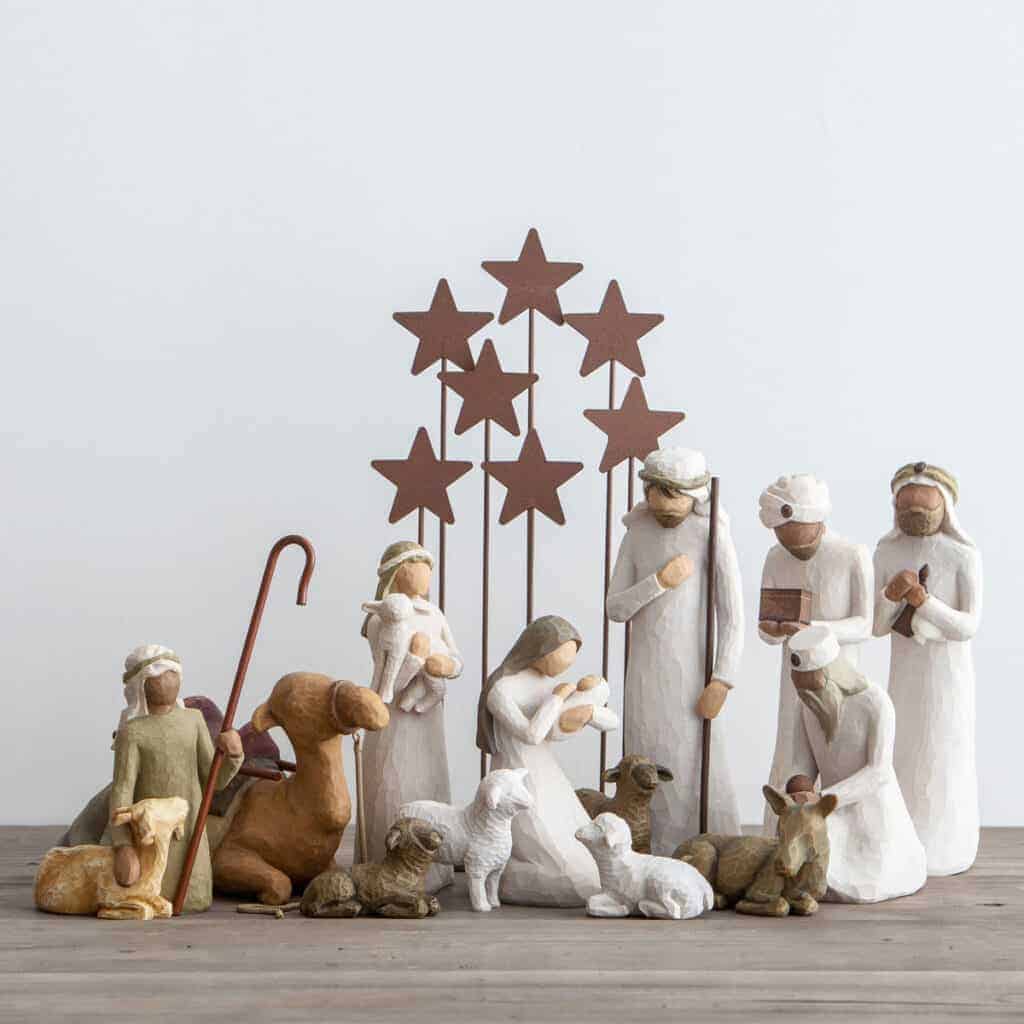 Awe and Wonder Willow Tree Nativity Set
She can beautifully display the Christmas story in her home with this classic Willow Tree nativity set. A lovely keepsake that will be enjoyed by family and friends for many years to come.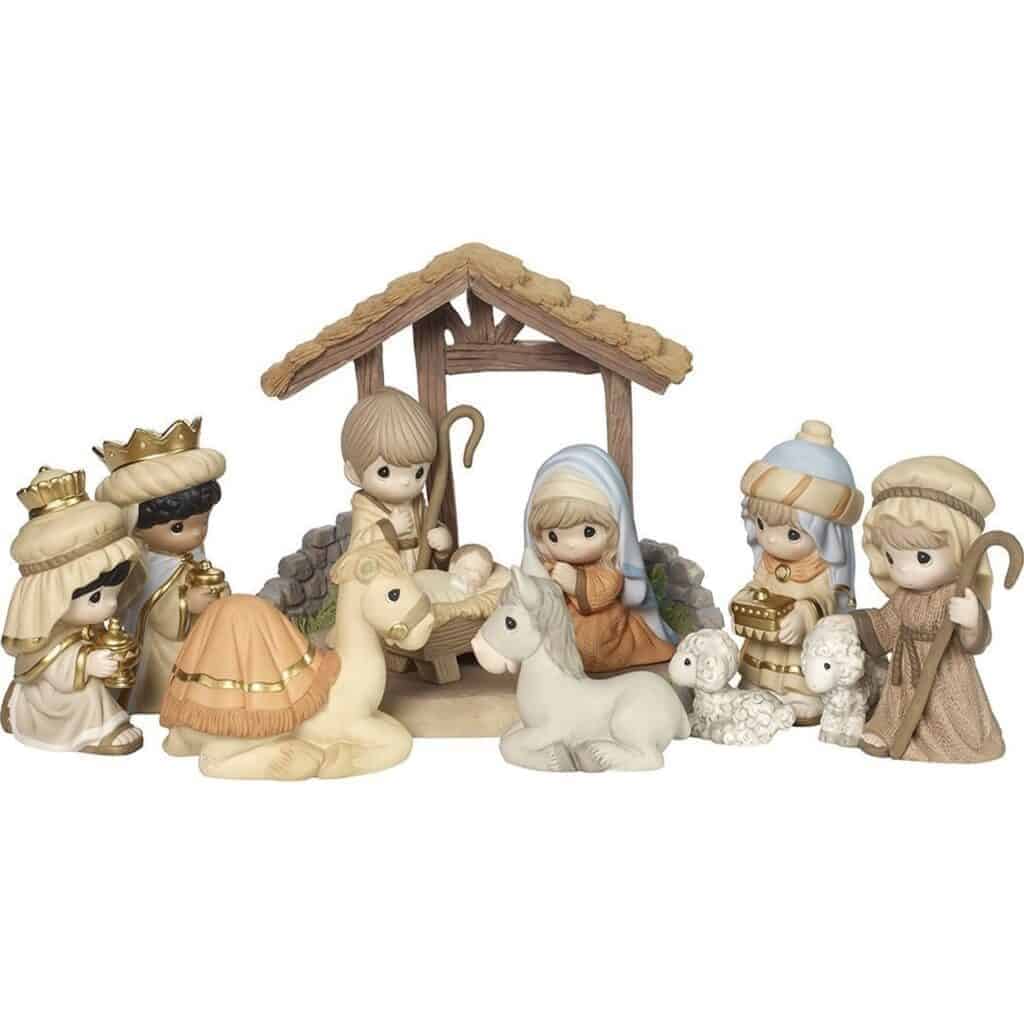 Precious Moments 11-Piece Nativity
This Precious Moments nativity set is the perfect Christmas gift of faith for family and friends. It also makes an unforgettable housewarming gift or wedding gift.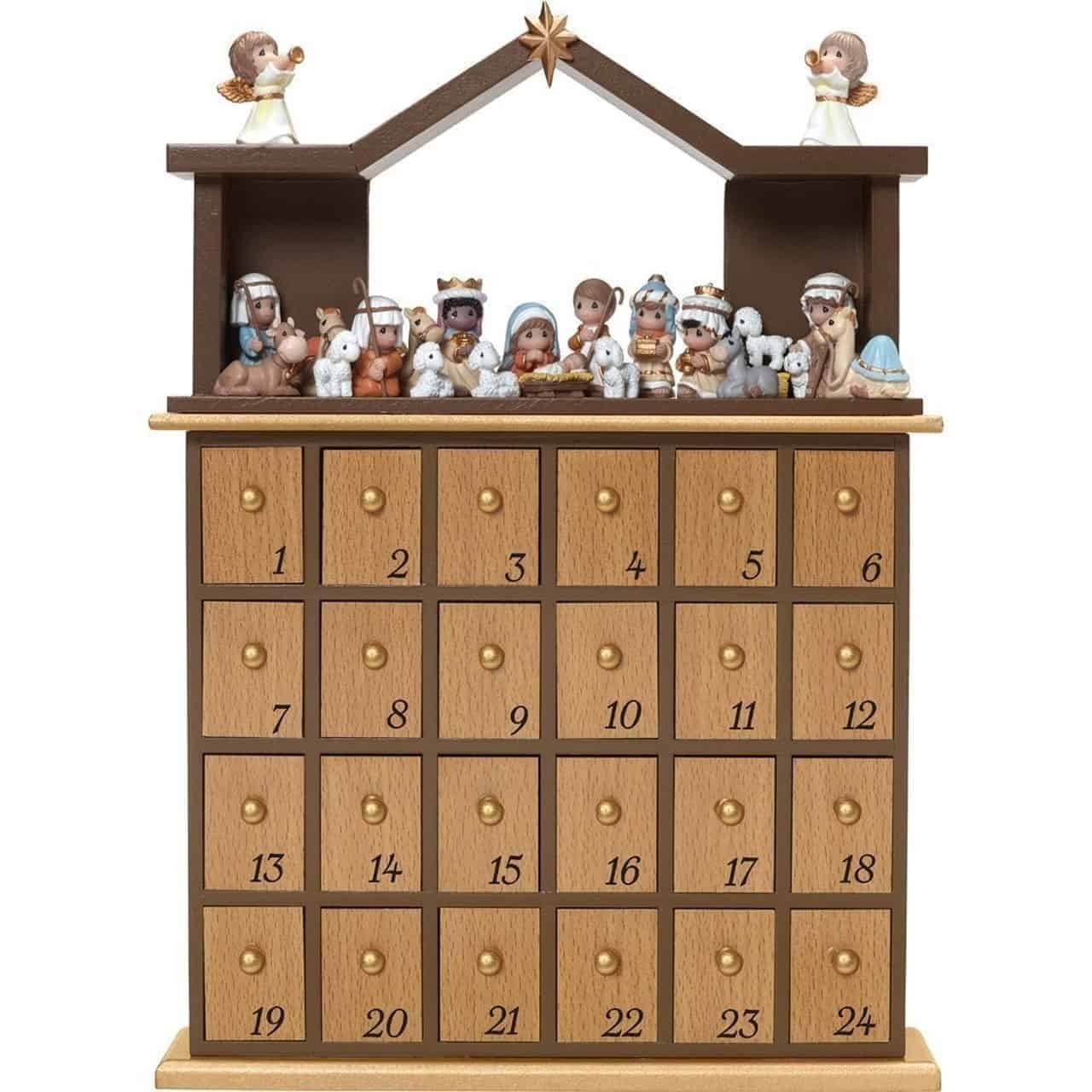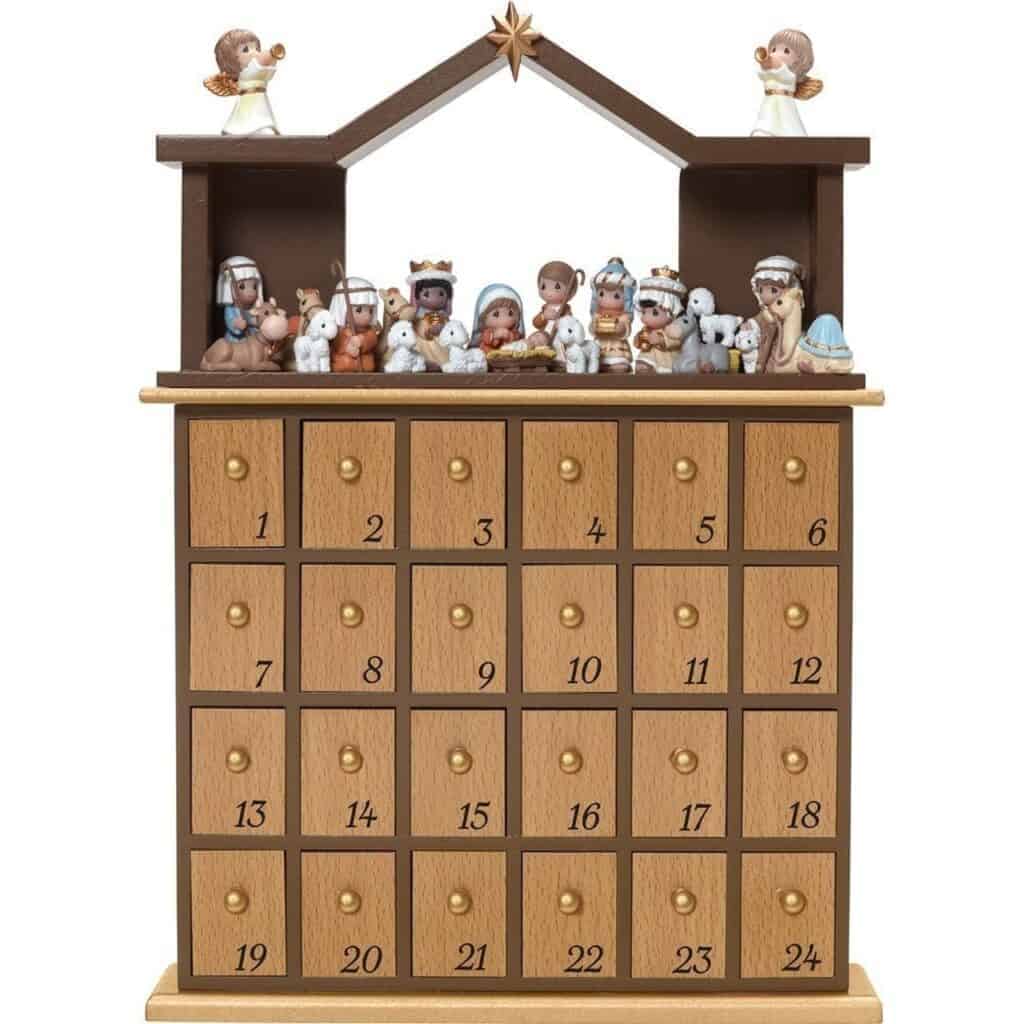 Countdown To Christmas, Nativity Advent Calendar
Reveal the story of Christmas with this clever Advent calendar which holds a little figurine and a lovely Nativity Story Book poem with a special reading for each day of Advent!
Give The Christian Woman You Love The Perfect Gift!
One thing is certain: with one of these biblically-inspired products, your gift will stand out above the rest! If you love these ideas, please comment below and tell me which item you bought for your that special woman in your life. If you have some other Christian gift ideas that you think other for women would love, share those ideas in the comment as well!