7 Best Universal Studios Rides for Kids: Enjoy Family Friendly Fun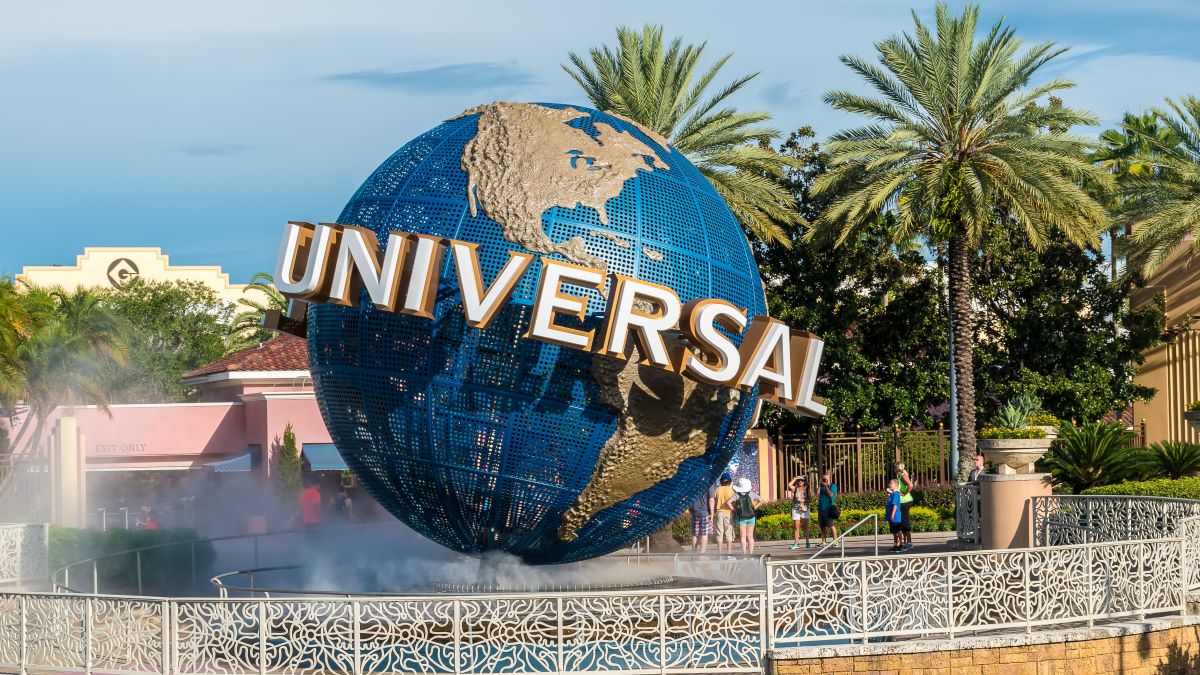 With 13 rides at Universal Studios, it's safe to say that there are quite a few options for visitors to enjoy.
The high-speed thrills of Revenge of the Mummy and Hollywood Rip Ride Rockit may be exciting for teens and adults, but that same speed and intensity might make parents wary of taking younger children on them.
Fortunately, plenty of rides are more suitable for the little ones. Here are seven Universal Studios rides for kids.
E.T. Adventure
Starting off the list is a staple of Universal Studios. E.T. Adventure has been part of the park since 1990. The ride continues to operate in the park even as other rides, like Back to the Future: The Ride and Jaws closed.
This suspended dark ride takes guests through a recreation of E.T.'s climactic chase scene in the forest before whisking them away to the Green Planet.
After over 30 years in service, the ride appears to have left a lasting impression on parkgoers. In fact, many longtime Universal fans are so invested in the ride that they noticed when its scent changed.
With its rich history and tribute to a beloved film, this Universal Studios ride for kids will likely leave an emotional impact.
Men in Black Alien Attack
Next is another older Universal Studios ride for kids: Men in Black Alien Attack. This ride opened in 2000 and functions similarly to Buzz Lightyear's Space Ranger Spin at Disney World.
Guests are armed with laser guns to zap aliens while being able to turn their vehicles to aim in every direction. One unique element of this ride is its multiple endings. Each car full of riders earns points for shooting other aliens, and at the end of the ride, these points are totaled up to play a unique video based on the group's overall score.
As a result, it's possible to see something new each time you ride. For younger guests who like to push for high scores in video games, this ride is a great experience.
Despicable Me Minion Mayhem
Moving to something a bit more modern, we have Despicable Me Minion Mayhem. Here, riders are turned into minions and sent on an adventure through the laboratory of Gru, the main character of the popular Despicable Me films.
Minion Mayhem is a simulator ride where guests sit in a vehicle that moves according to the action happening on a series of screens around them. Because the action is almost entirely virtual, riders can get the dramatic visuals that come with a roller coaster without worrying about the speed.
If you've got children wanting excitement and spectacle, this Universal Studios ride for kids is a good choice.
The Simpsons Ride
Speaking of Minion Mayhem, its predecessor is another great Universal Studios Ride for kids. The Simpsons Ride is also a simulator ride, but while Minion Mayhem is a romp through a giant laboratory, this ride takes guests through Springfield.
This roller coaster-gone-wrong features a variety of locations, so the experience has something new around every corner. The Simpsons Ride is the oldest simulator ride currently active in the park, as it opened in 2008. This ride is also the centerpiece of Universal's Simpson-themed park area, so you can explore after enjoying the ride.
Kang & Kodos' Twirl and Hurl
Our next pick for Universal Studios rides for kids is just a short walk from the Simpsons Ride. Contrary to its name, Kang and Kodos' Twirl and Hurl is not designed to be an intense ride. Visitors travel in flying saucers lifted ten feet above the ground and spin at a breezy 13 miles per hour.
Compared to the speed of Rip Ride Rockit, which races forward at 65 miles per hour, the Twirl and Hurl has a much more relaxing pace. If you want your kids to enjoy fun views and a simple, straightforward ride, stop here while you're in the Simpsons area.
Transformers: The Ride 3D
If your children have ever wanted to experience an action movie up close, this Universal Studios ride for kids is for them. Transformers: The Ride 3D takes riders on an intense chase as they seek to escape from the villainous Decepticons.
Compared to other simulator rides like Minion Mayhem and the Simpsons Ride, this one is more intense due to its action-packed visuals, complete with all the explosions you would expect from a Michael Bay film. Speaking of Michael Bay, the famed director collaborated with Universal to create the ride.
Harry Potter and the Escape From Gringotts
Last but certainly not least, we have Harry Potter and the Escape From Gringotts. This ride is one of the newest to join the park as part of Universal's major Harry Potter expansion that launched in 2014. Once visitors step into Diagon Alley, it's hard to miss this attraction. After all, the massive dragon perched atop the ride's building often breathes fire.
Guests who brave this 4D simulator ride explore the Gringotts bank found in Harry Potter and the Deathly Hollows. The ride leads to encounters with beloved Harry Potter characters like Harry, Ron, and Hermione as they try to escape from villains like the infamous Voldemort.
Between its connection to one of the most popular book series of all time and its intense fantasy visuals, this Universal Studios Ride for kids will likely be one they won't forget.
Where to Stay Near Universal Studios
One of the most important parts of vacation planning is finding a place to stay. If you're hoping to visit Universal Studios, we have you covered. Here are some resorts near the park, so you and your family can enjoy the excitement with as little hassle as possible.
Bluegreen Vacations Orlando's Sunshine Resort
The fun of Universal Orlando is just two miles away from Bluegreen Vacations Orlando's Sunshine Resort. Aside from its convenient location, the amenities will elevate your Orlando vacation. These amenities include tennis courts, a sauna, barbeque grills, and an outdoor heated pool.
Then, after a day of adventure, your two-bedroom suite awaits with 1,220-1,380 square feet to stretch your legs in. When you're ready to venture out into Orlando, the resort sells passes for the International Drive Trolley, which transports guests up and down International Drive.
If you'd like to visit Universal or International Drive's other attractions, like Icon Park or Seaworld, this trolley will get you where you want to go.
Hilton Grand Vacations at Tuscany Village
Hilton Grand Vacations at Tuscany Village is a 34-acre timeshare resort between all the Orlando theme parks. In fact, the farthest any of these parks are from the resort is ten miles away.
So, if you want to visit Universal one day and Disney World the next, you can easily do so. Orlando Vineland Premium Outlets is also next door, so if you want to shop, you'll be able to do so easily. A variety of suite accommodations are offered here, housing up to eight guests.
Some of the amenities offered on-site include an outdoor pool and fitness center. In addition, Laguna Snack Bar and Toscana Pool Bar & Grill are on-site to grab a quick meal.
Sheraton Vistana Resort
Located nine miles away from Universal studios, you'll be close enough to enjoy the action of Orlando at Sheraton Vistana Resort. This resort offers 135 acres of pools, a fitness center, and a game room for your enjoyment.
Additionally, there are tennis courts, mini-golf, and basketball courts on-site. Sheraton offers shuttle services to Universal Studios, Disney World, and Seaworld, so you won't have to worry about renting a car if you're only in Orlando for the parks.
If you'd like some friendly competition during your stay, you'll have plenty of options. Then, after a busy day, you can relax in your fully-equipped one- or two-bedroom villa. These villas feature king-sized beds, balconies, and dining rooms to accommodate four to eight guests.
Marriott's Cypress Harbour
Located just eight miles from Universal Studios, Marriott's Cypress Harbour combines a convenient location near the park with comfortable accommodations. The two-bedroom villas feature a whirlpool, king and queen-sized beds, and 1,345 square feet of space for guests to unwind.
Plus, these villas have furnished balconies so you can gaze out over the resort. Marriott's Cypress Harbour is also home to a spa where you can rejuvenate your body after exploring Universal. On-site dining includes alfresco dining at the Pavilion Bar and handcrafted pizzas at Galley Grill.
As a result, you won't have to worry about finding a place to eat while you stay at Cypress Harbour.
Visit Universal Studios Now
From racing past evil wizards to soaring off to another world, Universal Studios has plenty of rides for kids. If you've been planning a trip to Orlando but are worried the park might not be suited for all ages, you can rest assured there are plenty of attractions for the little ones.
What are you waiting for? Universal Studios is a great place to make unforgettable memories with your whole family.