How We Customize Our Monthly Budget Categories in Ynab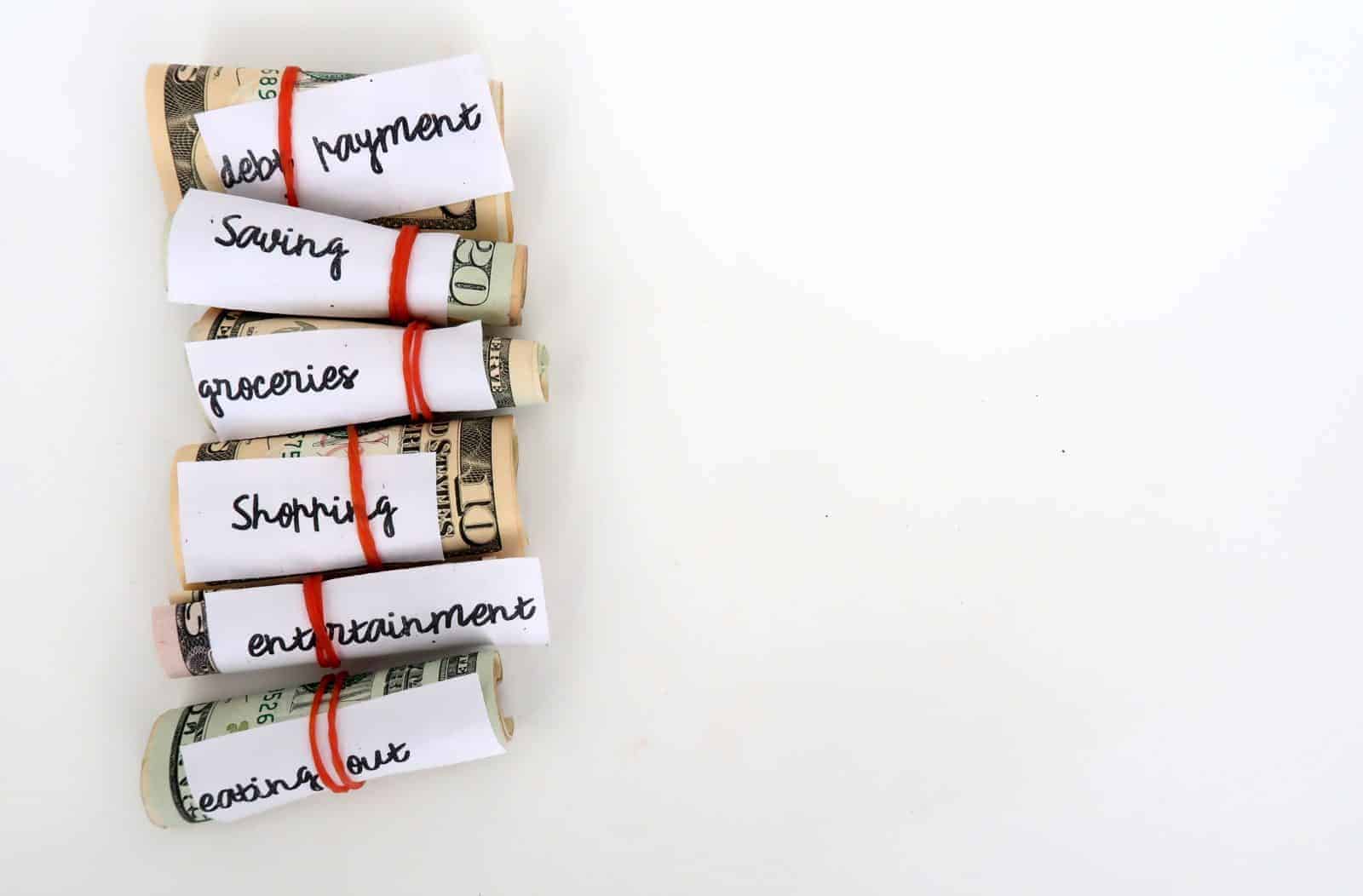 Every month my husband and I use a budgeting app called You Need a Budget to manage our personal finances and household budget. We've tried almost everything under the sun to get our finances under control but nothing has worked quite like YNAB.
If you're using a cash envelope system, Mint.com, and even clunky spreadsheets and they're not working for your family, try YNAB free for 34 days and see how it works for your family.
One of the main reasons we love this budgeting software is because of its syncing capabilities!
It syncs on our desktop and across multiple mobile devices. (Perfect if you have several members of your family using one budget!)
Also, the seamless bank syncing easily connects to ensure no transaction slips through the cracks.
Since we've become budgeting ninjas (all thanks to YNAB), I wanted to share how we've customized the software to ensure we're spending our money wisely month-in and month-out.
Feel free to adopt these same categories for your own family budget if you like the separate categories we created. You can also get access to our free resource library and download the budget categories printable inside!
Ynab Categories
After you sign up for YNAB, you'll notice the budgeting app comes with some default budget categories including:
Income
Immediate obligations
True expenses
Debt payments
Quality of life goals
Just for fun
These worked for a short season, but the more we used the app, the more we wanted to customize it to our own needs. So, we switched things around and turned them into six different master category groups, including:
Income
Giving
Savings
Debt Payments
Recurring Monthly Bills
Everyday Expenses
You really don't need more than six to eight categories. I find the less you have, the easier your budget is to manage. This is called the K.I.S.S method.
That said, let's take a closer look at each of these main budget categories and see what types of expenses go into each one.
1. Income
Any amount of money that comes into your household should be considered income. That means you should include the following income categories when planning out your monthly budget:
Salary & Wages
Commissions & Tips
Bonuses
Interest
Retirement
Investments
Reimbursements/ Rebates
Received Gifts
Received Alimony
Received Child Support
2. Giving
No matter how much money you make or how much debt you're in, make it a priority to give at least 10% of any income you receive. Giving isn't something that you do when you're rich or financially free, it's a habit you create regardless of your financial situation.
If you haven't been giving faithfully, I want to encourage you to remember the Widow's offering in the Bible. In Mark 12:41-44 the rich made large contributions but one poor widow put in two cents.
Jesus called his disciples over and said, "The truth is that this poor widow gave more to the collection than all the others put together. All the others gave what they'll never miss; she gave extravagantly what she couldn't afford—she gave her all."
This story is a reminder that giving isn't some robotic obligatory chore. With a transformed heart, we can give often, give joyfully and sometimes give more than what feels comfortable.
In the giving category, be sure to include expenses like:
Tithes
Charitable Donations
Political Donations
Random Acts of Kindness
3. Savings
In the savings category, I recommend aiming to save at least 20% of your income if you're debt-free. Things you could save for would be:
Emergency Fund
Investments
Retirement
Education
Health Savings Account (HSA)
Christmas
House Fund
Vacation Fund
Car Purchase
Other Short Term Savings
If you have pressing debt, save $1,000 as fast as you can and then start a debt snowball with extra income. If that's a new concept for you, click here to learn how to make Dave Ramsey's debt snowball work for you.
4. Debt Payments
Speaking of debt, in this category include any expenses that are owed to other people. Those would be things like:
Mortgage (if you own home)
Auto Loans
Credit Card(s)
Medical Bills
Money Borrowed From Friend
Payday/ Personal Loan
Student Loans
Debt Snowball (Extra Payments)
5. Recurring Monthly Bills
Next, include your monthly bills that come each and every month that aren't considered debt. That would include expenses like:
Rent (if you do not own home)
Gas & Electricity
Water, Trash, Sewage
Internet
Cell Phones
Health Insurance
Life Insurance
Home/ Renters Insurance
Car Insurance
Disability Insurance
Childcare
Gym Membership
TV or Music Subscriptions
Home Maintenance Services (Maid, Lawn Care, Pool, et.c)
Identity Theft
Software Subscriptions (YNAB, Cloud Storage, Apps, Etc.)
Annual Memberships (Costco, Amazon Prime, Etc.)
Extracurricular Activities
Any Other Recurring Expense
6. Everyday Expenses
The everyday expenses aren't bills you can set up on auto-pay. These are more like one-time expenses that you pay for as you need them.
Gas & Fuel
Car Repairs & Maintenance
Parking or Taxi
Tolls
Cleaners
Personal Care (Hair, Nails, Etc.)
Dining Out
Groceries
School Lunches
Home Repairs & Maintenance
Household Items
Pet Care
Doctor & Pharmacy
One-Time Music/App Purchases
Shopping
Fun & Entertainment
Gifts
Miscellaneous Fees
Non-recurring Kid Activities
Kid Chores or Commissions
Babysitter
Any other random expenses
If you're up for a challenge, try cutting all of your expenses (or increase your income) so that you can live on 70% of your income. Then 10% will go to giving and the other 20% will go towards your savings goals or paying off debt.
Remember, you can score these budget categories in a neatly design printable. To get instant access, sign up for our free library of resources below.