Zucchini Pie Recipe ~ A Tasty Veggie Dessert
Having trouble getting the kids to eat veggies? Try this delicious zucchini pie recipe! It tastes like a blend of pumpkin and apple pie without the thick slimy texture of pumpkin.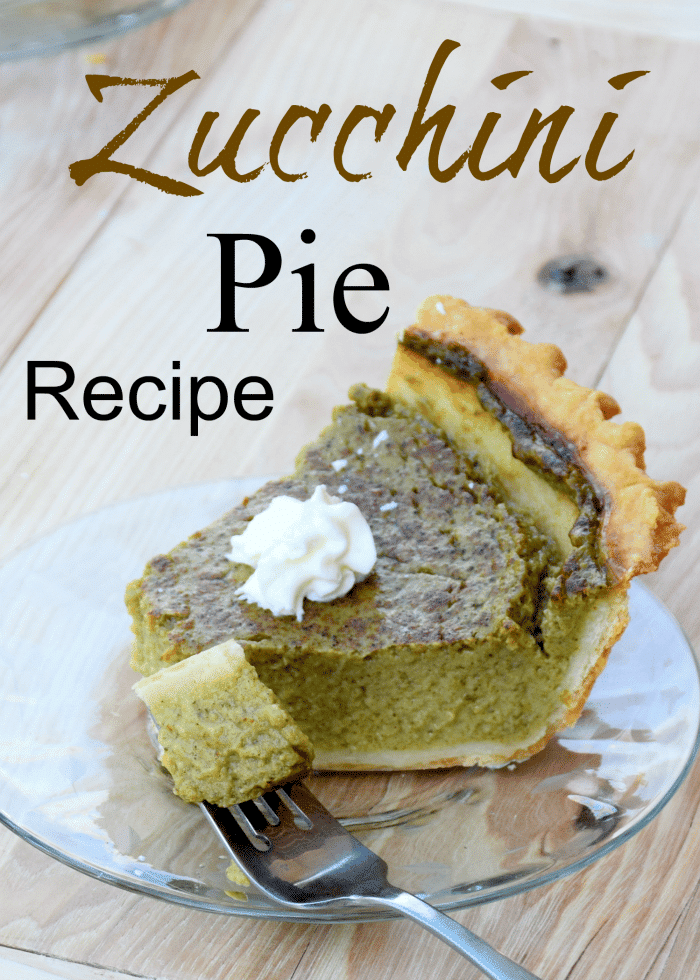 Best served cold with a larger dollop of whipped cream than pictured here (I ran out lol), this is a summer favorite and one of the few ways I know of to nicely preserve zucchini squash.
Start with 2-3 medium-sized zucchini. Each recipe calls for 3 cups of zucchini purée, but it's hard to know exactly how much to start with considering squash has a lot of water that will cook out. These 3 made a little over 5 cups and I just set the two extra aside for another recipe.
My general rule of thumb is to count 1 pound fresh as 1 cup purée.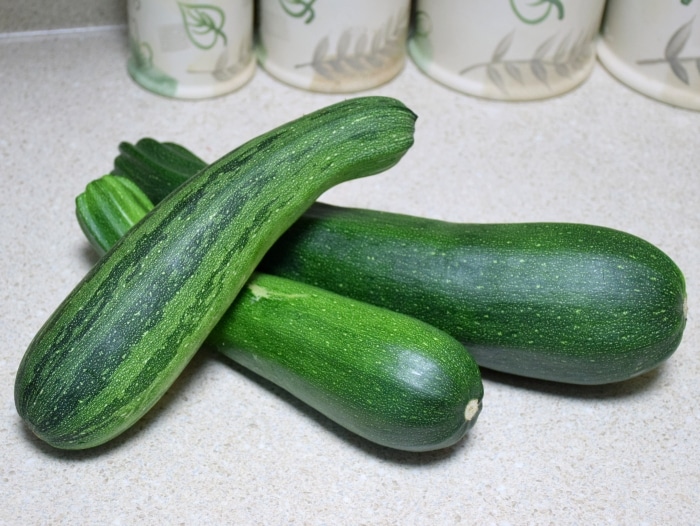 Wash the zucchini well and cut the ends off. If they have large seeds, you may want to cut them out and toss them, otherwise just cut into 1″-2″ slices. Place sliced zucchini into a saucepan and fill halfway with water. Simmer the zucchini for 30-45 minutes until tender.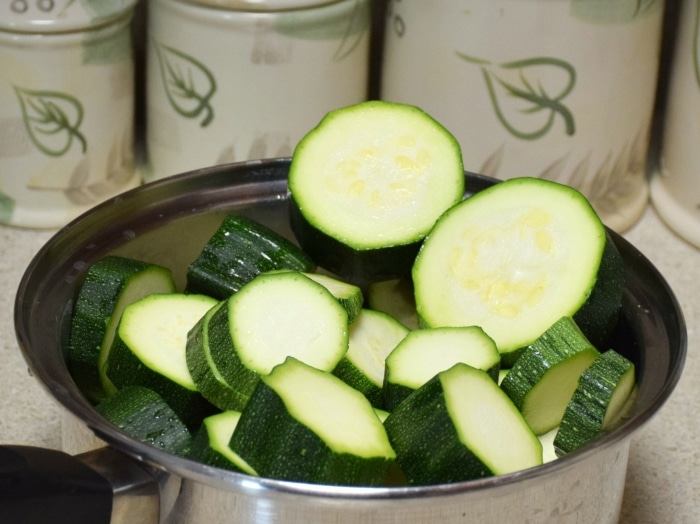 Dump the cooked zucchini into a strainer to remove all the water. Poured strained zucchini into a blender and purée.
Now that you have your purée, it's time to make that pie!
Zucchini Pie Recipe
Zucchini Pie Recipe
Zucchini pie is a light and refreshing summer dessert. Sweetened with only maple syrup, this treat is sure to delight your senses and get even the pickiest kids to eating veggies.
Author:
Kendra ~A Proverbs 31 Wife
Ingredients
3 cups zucchini purée (2 -3 pounds fresh)
½ cup pure maple syrup
2 tablespoons all-purpose flour
2 eggs
1¼ cup milk
2 teaspoons cinnamon
1 teaspoon nutmeg
Instructions
Clean and cook fresh zucchini until tender. Strain and purée.
Mix zucchini, maple syrup, and flour together.
Add eggs, milk, and cinnamon.
Roll out and place pie crust in a regular 9" pan and pour zucchini mix into it.
Sprinkle nutmeg over.
Bake at 400 for 25 minutes, then 350 for another 45 - 50 minutes. Pie is done when inserted knife comes out clean.
Altitude and humidity can make a big difference in bake times, so be sure to check before removing from oven.
Serve chilled with ice cream or fresh whipped cream.
Over the years I tried many ways to preserve zucchini and have learned that zucchini is just one of those veggies that don't preserve well. However, zucchini pie preserves very nicely!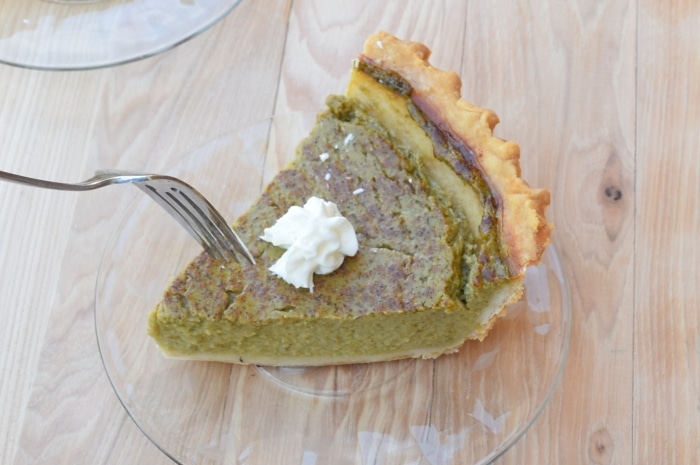 Make your pie according to directions above, but instead of pouring it into a pie pan, pour it into a freezer bag and freeze it. When you are ready for zucchini pie, thaw the mixture and then pour into a pie crust. Bake as directed.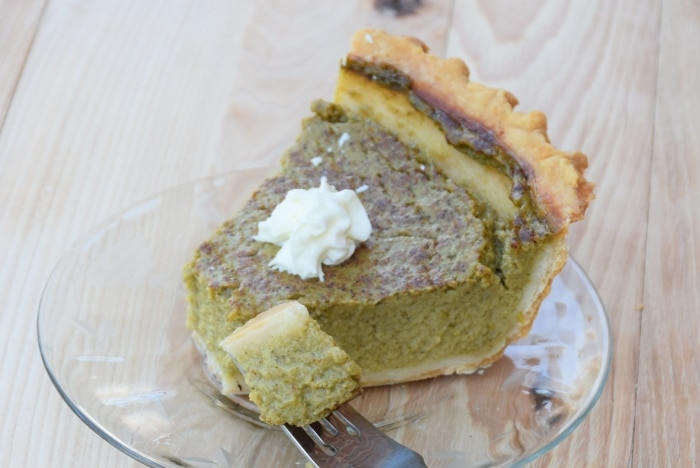 What do you think? Will veggie haters love this zucchini pie recipe?