Amplify Your Purpose Review: Is the Course Worth It?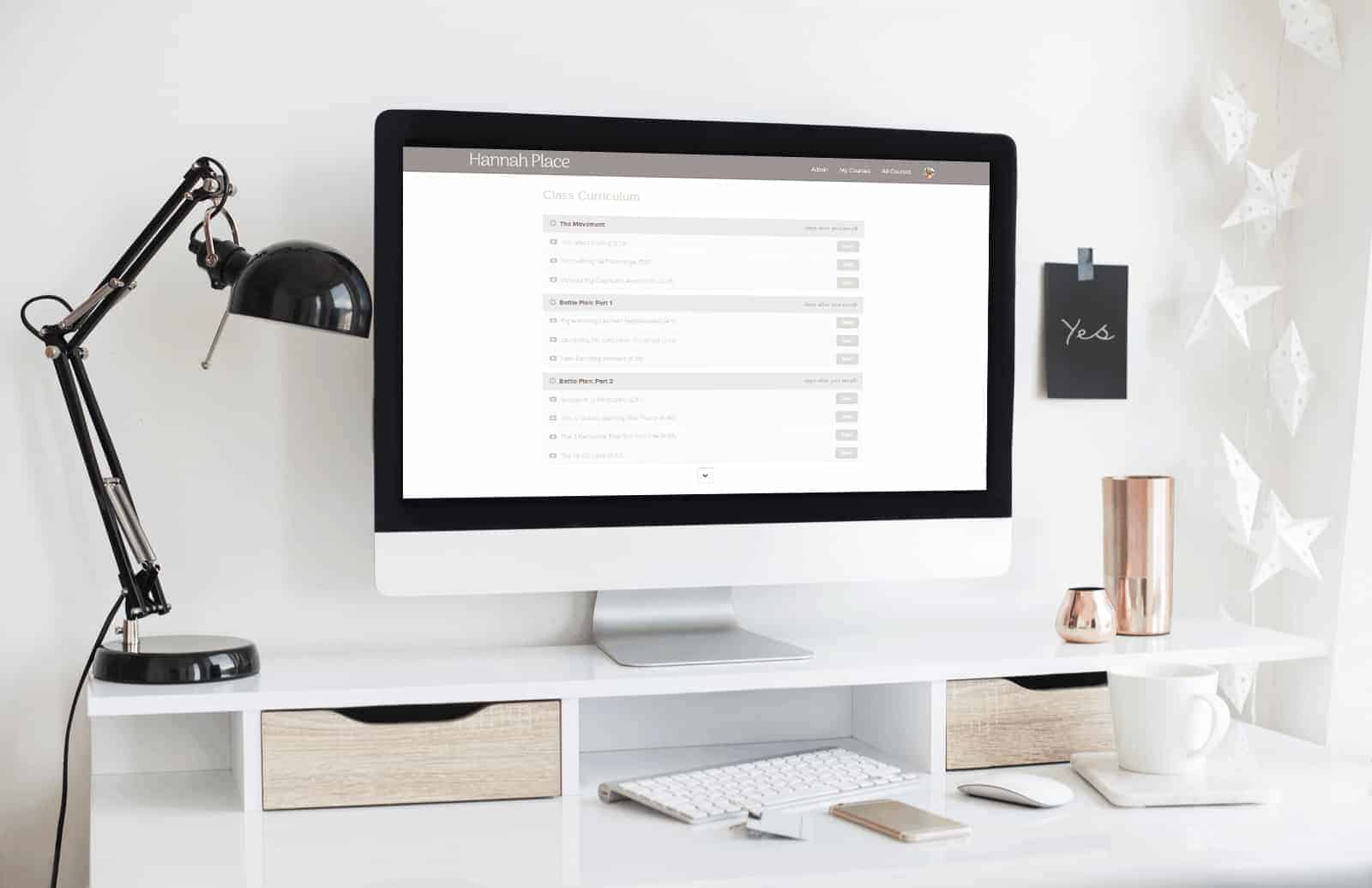 Amplify Your Purpose (AYP) is a Christian faith-based personal development online course that equips women with strategies rooted in psychology and scripture to help them push past limiting beliefs and conquer self-sabotage so that they can walk out the calling and the purpose God has on their lives.
The course promises to help you…
Discover and unearth your purpose (and then amplify it)
Get you back into action after false starts and failed attempts
Move past your typical patterns of not showing up for yourself, not operating inside of your strengths, and not pursuing your giftings
And shift your perspective so that you can pursue your God-given purpose at 100% capacity
That sounds good and all, but you might be wondering, is the course worth it?
A few months ago I finished it and now want to share my honest opinion and review of the course so that you can decide if it's right for you!
Why I Joined Amplify Your Purpose (Ayp)
Over a four-year period, before taking AYP, I extensively pursued my own personal development (PD) in a secular environment. The entire time I was involved in it, my spirit felt uneasy and I kept asking myself, "does this personal development align with my Christian faith?"
In the Spring, I decided to take a step back from all things personal development for a season until I could confidently answer that question. In my time apart from the self-help world, I realized there were three spiritual dangers lurking in the personal development industry that I could not see while I was in it.
It was a hard pill to swallow realizing that my own personal growth and development took precedence over my relationship with God. I've since repented from my idolatry and spent a season in God's Word reading through the entire Bible cover to cover in 90-days.
During that break from in-person courses and seminars, I continued listening to Hannah's podcast, The Graceful Gladiator which spoke the truth of God's word into my life week after week.
When I heard about the opportunity to take her course that blended psychology with scripture, I was all in! By then, I had a grip on my walk with God and knew this would be refreshing to finally experience self-help in a way that aligned with my faith.
About Hannah Place, the Creator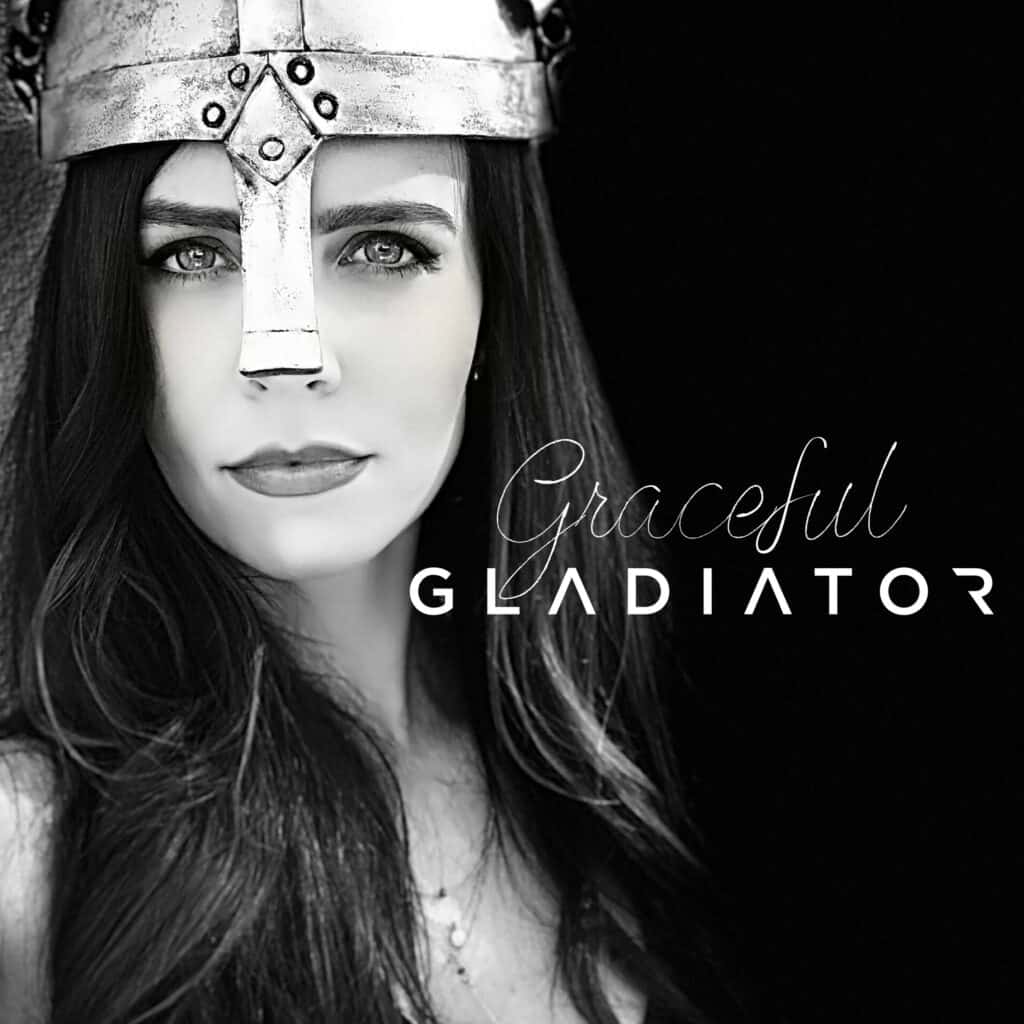 If you don't know Hannah, she's the founder of the Graceful Gladiator Podcast. She has a heart for Jesus, she's a prayer warrior and someone who will always be in your corner.
She got her Bachelor's degree in psychology from the California Baptist University and is fiercely passionate about helping other women discover and boldly live out their God-given purpose from a place of freedom.
Hannah actually grew up as a pastor's daughter with a dynamic, intuitive, and vivacious spirit, but felt an immense amount of shame when she and her high school sweetheart divorced in her early 20's. She felt broken, inadequate and that she had screwed up God's plan and purpose for her life.
…But God!
Little did Hannah know, God would triumphantly turn this season of brokenness and shame into a way that would ultimately glorify His name. Hannah now uses her background in psychology and her own season of darkness to help other women get unstuck, get through hard seasons, and move past self-sabotage for the glory of God.
FUN FACT: Hannah and her husband Mike were actually my clients when I worked for a website company. Since I knew she was so passionate about her faith, I felt open about talking to her about mine. Our friendship quickly flourished as we built out her website together.
When I left that company to pursue my blog fulltime, Hannah encouraged me the entire way. When my blog was just starting out, it was deemed a lifestyle blog but through Hannah's podcast and friendship, among a few other factors, I was inspired to boldly live out my faith and turn this site into a resource for Christian women.
If you decide AYP if a good fit for you, I know that you are going to fall in love with the way Hannah constantly encourages and gracefully pushes you to make your highest contribution to yourself, your family and to the world.
What's in Amplify Your Purpose?
First, I want to say that AYP was designed in a way so that you can revisit the academy during any new season of life. This course isn't a one-and-done kind of thing. You can go through and apply the lessons to a new area of life each time and experience breakthroughs when you do the work on that specific area.
That said, here's what you'll find inside:
Week 1/ Module 1: The movement
There are three short lessons followed by a Q&A session and bonus training.
The Glass Ceiling (5:13)
Discovering Self-Sabotage (5:11)
Developing Cognizant Awareness (2:35)
Live Q&A (30:00) + bonus training (30:00) – live video and two worksheets

This bonus training helped us figure out the block(s) that keep us from stopping short of true success and fulfillment. There was an exercise that helped us identify events in our past that created limiting beliefs that we still hold onto today. We learned why the motivational era is bogus and the difference between the graceful and gladiator natures and how they can serve or sabotage us.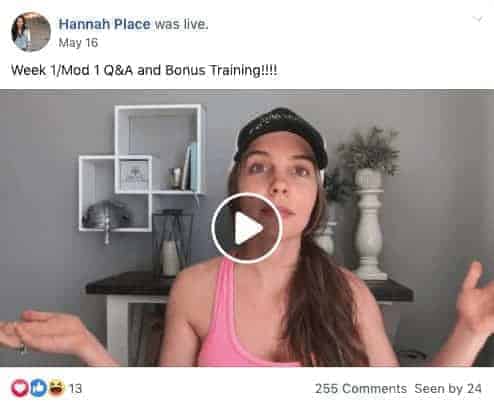 Week 2/ Module 2: Battle plan Part 1
In week two, you'll get the same: three short-and-sweet videos with an eye-opening bonus training! This week you'll create your first action plan (called a battle plan).
Experiencing Learned Helplessness (4:11)
Identifying My Emotional Threshold (3:55)
New Deciding Moment (5:29) – Avoiding pain & pursuing pleasure
Bonus Training (1:06:12)

How psychology ties in with scripture. We looked at Maslow's Hierarchy of Needs and also verses that address our body, soul, and spirit. Next, we looked at how psychology advanced from Maslow and now teaches "6 human needs". We looked at another story in the Bible that relates to our human needs. We examined our top needs and the ugliness that exists when we hold onto our problems and why change is hard.
Week 3/ Module 3: Battle plan Part 2
During week three you'll get four videos that help you create your second battle plan along with another amazing bonus training.
Spectator to Participant (2:57)
This is Quietly Stealing Your Power (6:46)
The 3 Decisions That Run Your Life (6:36)
The GLAD Loop (4:32)
Bonus Training (55:20)

Becoming aware of the "map of our world" and how to create breakthroughs and take positive actions towards your goals with the word"if".
Week 4/ Module 4: The arena
In week four you get three more short videos to help you live out your action plans and take the next steps. This last bonus training really ties the entire course together!
Cease Striving (4:08)
Next Steps (6:06)
It's Your Time (2:47)
Bonus Training (44:22)

How we prioritize and focus on in the "three spheres" in our lives? What is the cost and how do we try to meet our needs through these three spheres?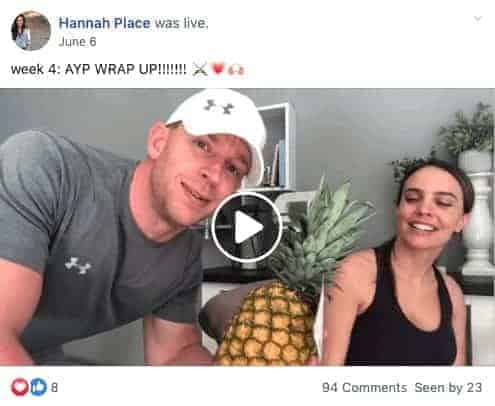 Amplify Your Purpose Results
When I joined AYP I had a few things I wanted to work on. I wanted to transform my relationship with food so that it glorified God and I also wanted to work on the limiting belief "I don't know how to make money". Since the goal is to pick one area for your battle plan, I decided to focus on the limiting belief about money because that was effecting the most areas of my life.
As a result of the course, I was able to see the lie that I have been telling myself over and over again since 2015 after I had my first "failed" side hustle. I discovered how I was linking pain to certain actions that would create an income which is why no matter how motivated I would feel, the results would be short-lived.
Through Hannah's course, I not only created a game plan but, but I've also started taking massive action. Just this last week, I sent out one email that really served my audience and got three sales. I've researched and have written like a mad-woman.
One of the greatest exercises that we did was in step 3 of our first battle plan. It really made me examine the payoff that I get when I don't create the result I want. For me, I get to receive love, be affirmed inside of community when I don't reach my goals. Staring that reality in the face was gut-wrenching.
What I Loved About Amplify Your Purpose
Firstly, I love that no matter what you're dealing with – illness, starting a new business, building a resume, reconciling your marriage, healing from a broken friendship or whatever else – this course will meet you where you are.
Most of all, I loved the sense of community inside of AYP. Hannah created a safe space for us to feel comfortable to share openly and create breakthroughs.
Just look at the number of comments on these bonus trainings in comparison to the number of people who saw the posts in the group. In week one, there were 255 comments with 24 women in the group! Everyone was highly engaged and that encouraged me to do the hard work that this course requires.
The reason I say this course is hard work is that it really takes something for you to honestly self-assess and admit the reality of your situation. Most of the time it's ugly to examine and face head-on.
If it were easy, you would do it all the time on your own but the truth is, we limit ourselves and play small. That's why we need a sister in Christ to graciously help us see those limitations and work through them with proven psychological principles and the truth of God's word.
What I Did Not Like About Amplify Your Purpose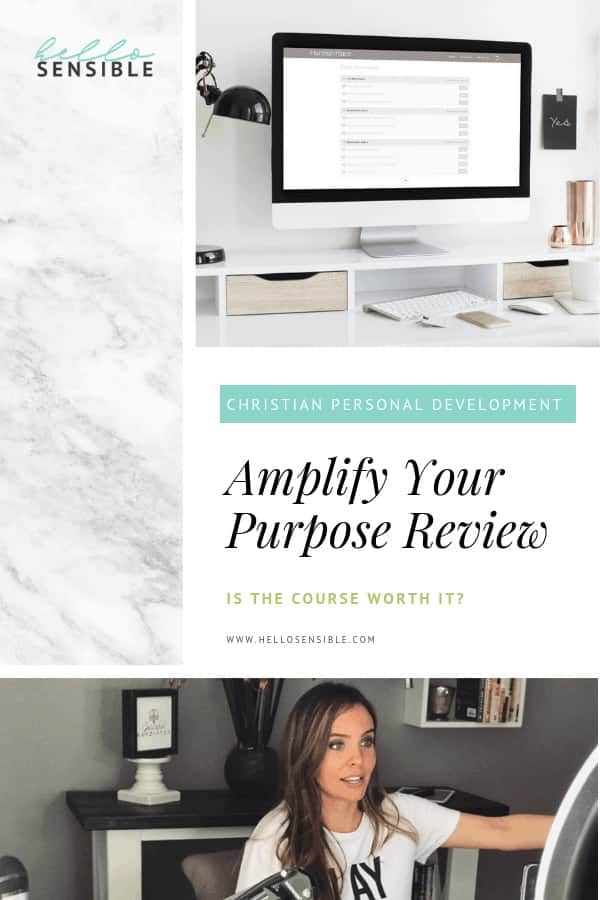 This is my honest opinion. At first, I felt like the videos inside of the academy were too short and didn't teach much content. Most videos were only 5 minutes or less and it left me wanting more. However, Hannah hosted one weekly live "bonus training" video inside of the private Facebook group which made up for the content I felt was lacking in the actual academy lessons.
When I went through the course in May, the live Facebook videos weren't added to the course dashboard. I didn't like that because Facebook groups are a little messy to find and search past content plus I prefer speeding up the videos to 1.25x or 1.5x speed to save time.
Fortunately for you, those bonus trainings have been added so you won't have to deal with any of those negative aspects.
One other thing I wanted to mention was that in a live video Hannah mentioned something about the enneagram, which I'm finding is widely accepted in Christian culture. It was a flippant comment and not at all a part of the training, but I wanted to note that I personally don't support the enneagram. If you want to know why I recommend watching this video that explains the origins of the Enneagram.
This, again, was a one-off statement and I do not believe impacts the course. As with anything we hear, it's our job as Christians to test everything against the word of God. (1 Thess 5:17 | 2 Cor 10:5)
Who Is This Academy For and Not For?
Amplify Your Purpose is for the woman who feels like there's a quiet force working against her, preventing her from living out God's purpose. It's for the woman who feels like God is calling her to something bigger but she isn't sure how to take the next faithful step.
This is perfect for moms, entrepreneurs, mompreneurs, girl bosses, or any woman who feels stuck and needs a sister in Christ to lovingly uncover her blindspots.
If you are looking to be inspired, this is not the course for you. This course will give you real, tangible tactics and strategies to help you self-assess and move past your limiting beliefs. This can be a painful and emotional experience wading through your past to identify how and why you're stuck today.
This process can feel like the refiner's fire, so you have to decide…
Are you willing to have our impurities burned off to be made new?
Are you willing to look at the ugly parts of the self and face them head-on?
To experience a breakthrough you have to walk straight through the issue; you can't dance around it or pretend it isn't there.
So, if you are ready to push past your limitations, get back in action and move forward in a certain area of your life, then you need "Amplify Your Purpose".
What's the Cost?
To join the course, it's a one-time fee of $97.00 which gives you lifetime access to come back to the course time-and-time again.
That fee also includes you a 1-month pass to "The Arena" which is Hannah's on-going monthly membership which includes additional weekly live trainings and community of like-minded women.
During the checkout process, there's a checkbox you'll select if you'd like to stay in the area after your first month. The cost for each month after your 1st free month there is a $30.00 membership fee. In my opinion, the community is what made the entire course worth it for me so I highly recommend planning on sticking around after your 1st month. Of course, you can always change your mind and cancel if you ever feel like it isn't the best choice to stay.
Getting Started
If you are ready to get started and to create breakthroughs in certain areas of your life where you feel stuck, click to join the Amplify Your Purpose Academy today!