13 Best Places to Sell Textbooks and Earn the Most Cash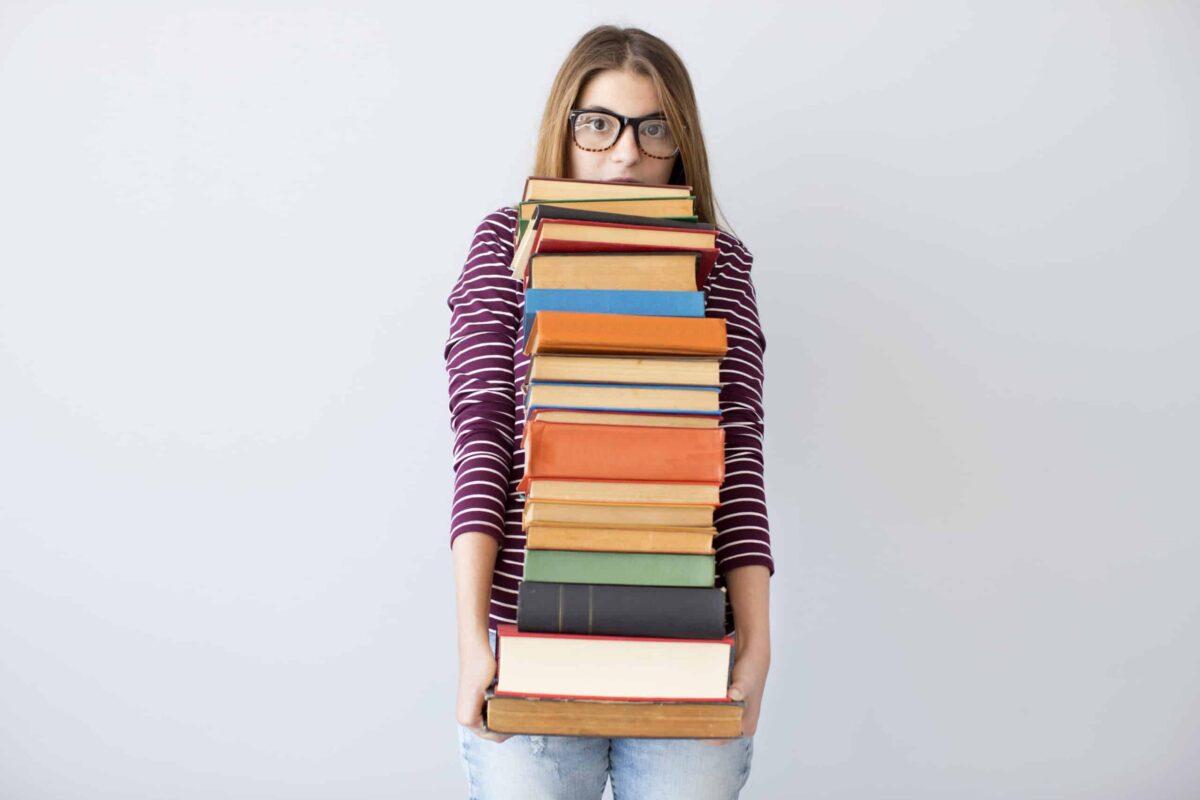 If you want to sell your textbooks and make some money, we have listed the best places to sell your textbooks!
Textbooks play an essential part in the life of a student. But once you pass a particular class and move to the next, you will have to buy new textbooks and give up on the old ones. Want to get rid of your old textbooks collecting dust on your bookshelf? There are many places to sell your textbooks quickly online.
Best Place to Sell Textbooks
Here are some of the best websites that you have to check out:
1. Bookscouter
This is a great place to begin your journey regarding selling off your books. You just have to look in the books you want to sell, identify the ISBN, and enter the digits on Bookscouter.
The website will then search for buyers who would like to have that book. You will then find the best price for your book, and you can sell it for the highest amount.
Although it deals with different kinds of books, the site works primarily for textbooks.
2. Student2Student
You can imagine how the website works through the name itself. Student2Student is a platform where students look to buy and sell books. So when you use this platform, there are definite opportunities to sell your used textbooks. When you're looking to buy textbooks, it will compare different websites and show you the lowest price. If you want to sell the textbooks, you will get an honest opinion about the best price you can fetch for the book.
3. Cash4Books
Cash4Books doesn't work like the names we have suggested to you already. They don't create a marketplace for your books. They won't be comparing the price of your books through different websites. Instead, they will buy it directly from you.
For Cash4Books to buy your textbook, you need to meet certain conditions of the platform. You will have to enter the ISBN of your book, and then Cash4Books will let you know the exact price at which it can buy the book from you, given that you meet the terms and conditions.
4. Bookbyte
Bookbyte is very to the point. You just have to enter the ISBN of the book or books you want to sell. It will then let you know the price they will pay. If you like the offer, you can accept it. If you don't, you can try one of the other recommendations on the list.
If you accept the offer, you will get a pre-paid shipping label. Also, you can get paid through cash or PayPal, making the deal easier.
5. Sell Back Your Book
Sell Back Your Book can provide some fantastic offers. This platform will give you the best price it can offer for the book if you live up to its terms and conditions.
Here, you cannot sell off advanced readers' copies. They also don't accept books that don't have an ISBN anywhere on them. Encyclopedia sets are strictly prohibited by the platform as well. If you have instructors' or teachers' editions, Sell Back your Book will happily accept your book.
6. TextbookRush
TextbookRush has both a website and an app that you can download to your phone. TextbookRush works like many of the other sites on the list. You will be required to enter the ISBN, view the offer, and ship it with the help of a pre-paid shipping label.
If you want to get paid through store credit, you get that option through TextbookRush. Earning store credit is one of the key differences between this platform and the others. You can sell off the books and buy new books for your next semester with the help of that credit.
7. Amazon
Amazon is a place where you can buy or sell anything, which also applies to textbooks. The amazing thing about selling off your stuff on Amazon is that it has a vast customer base looking for textbooks. You can often get the best price on Amazon because of the marketplace size.
If you don't want to deal with selling directly, you can use Amazon's Trade-In program to sell your books. Unfortunately, the trade-in program only offers payment via gift card, but you can use that credit to purchase anything else on Amazon.
8. Decluttr
With Decluttr, you can sell many different things. If you have old CDs and DVDs lying around, you can sell them on Declutter.
But wait, that's not all! It also gives you a chance to get rid of your old textbooks.
Enter the book's barcode or scan it with the app, and Decluttr will provide you with an offer. If you like the price, pack your books into a box, ship them off, and receive payment via direct deposit or PayPal.
9. Bookfinder
Bookfinder is true to its name. The site focuses only on buying and selling books. You can search for the book, and it will show you how much different websites are paying for it.
It works amazingly well to compare prices for books across different buyers. According to the website, the offers include all shipping costs and no hidden fees.
10. eCampus
eCampus is a great platform for buying and selling textbooks and even has a rewards program. When you sign up for this platform, you'll receive 175 points instantly.
eCampus offers a marketplace for buyers and sellers to connect. The site takes a 15% commission on the final sale price, and the rest is yours to keep. Free shipping adds to a fantastic experience as a seller!
11. Blue Rectangle
Blue Rectangle is another excellent platform to buy and sell books. It provides a lot of flexibility in regard to selling your textbooks.
You can decide the price for your books on your own and then see if someone will be interested in buying them. If no one makes a bid, you can alter the pricing.
Blue Rectangle also offers an easy buyback option by entering the ISBN on the website. Make money fast online through Paypal or by snail mail with a check.
12. Barnes and Noble
Barnes and Noble is a popular platform to trade in your books.
Barnes and Noble offers an instant buyback program as long as you have at least $10 worth of books to sell. Identify your book's ISBN, enter it into the site, and receive an offer. You will print a paid postage label to complete your order, ship the books to Barnes and Noble, and get paid.
13. Chegg
Chegg is another platform that promises a high payout. If you have kept the books in good shape, you can often get the highest price through Chegg.
The process of buying and selling books is quite simple. You don't have to pay for shipping, as Chegg covers the cost. You can expect the payment in one to two weeks after you have shipped your books.
Concluding: Best Place to Sell Books Online
There are so many options to sell your used textbooks. By comparing some of the sites above, you will surely get a fair price for your books.
Whether your goal is to make 20 dollars fast for the weekend (or $50 or $100) or clear out your bookshelves for the coming year, these sites are sure to help!