Gift Bags to Send home With Your Christmas Party Guests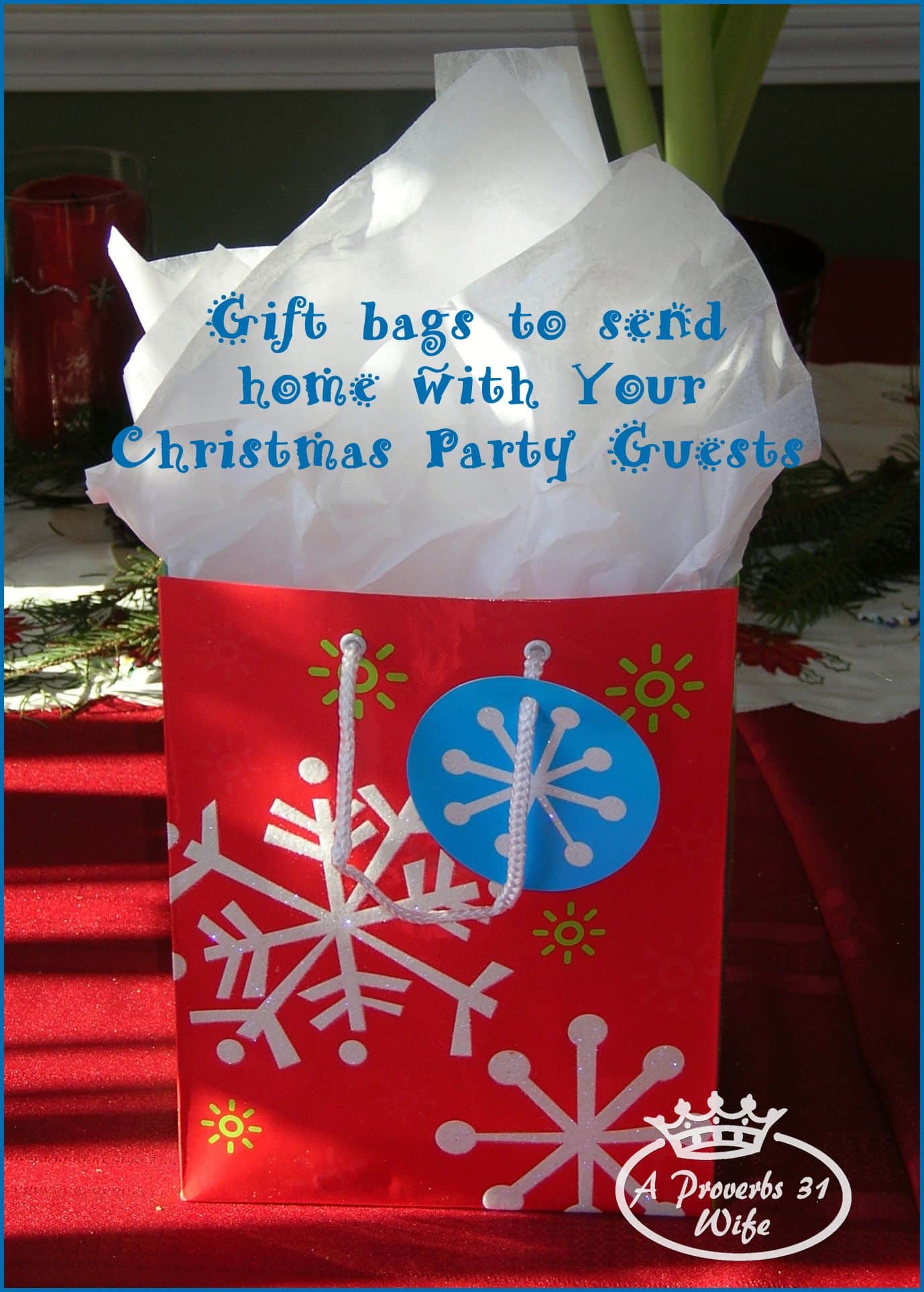 While it's not a must or something expected by your guests, it's nice to have gift bags to send home with your Christmas Party guests.  This doesn't have to be anything expensive at all.  Although in my case, I had a couple friends come that I always exchange small gifts with each year, so theirs were a little different.
You can make them all the same or customized for each friend/family. Hand them to your guests at the door when they are leaving. This way they can open them at home and if your gifts are different for each family, there are no possible "hurt feelings". (Not that that should happen.. lol)
Gift bags to send home with your Christmas Party Guests: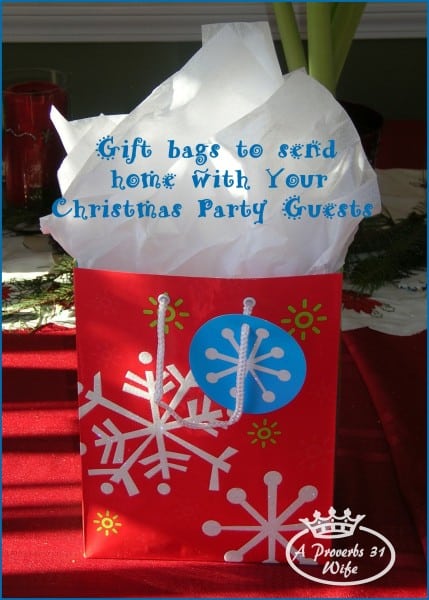 I did family bags. They consisted of Chocolate dipped pretzels for him, a decorated candle for her and a small toy for the kids. Less than $7 a family. I love being able to give gifts to my friends but it can get expensive so I make most stuff. 🙂
I made the chocolate dipped pretzels myself, I dipped them and then rolled them in crushed candy canes. But honestly, it was a lot of work and I had a hard time getting the chocolate to temper. So, next time I will likely be paying Sweetsies a visit instead of making them myself. Individually wrapped and with a ribbon tied around them they look quite festive. Depending on the size of the family is how many pretzels I put in the pack. Because we all know he will have to share!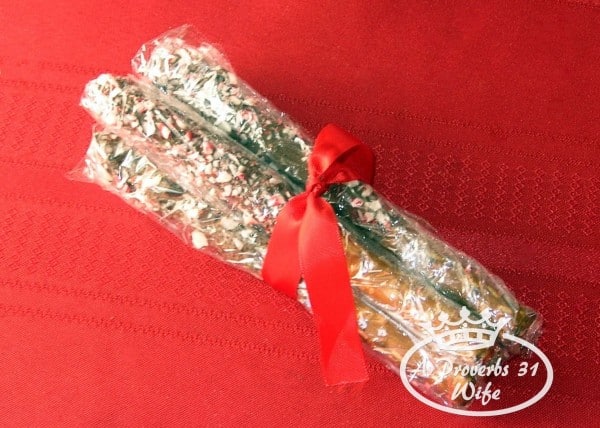 Earlier this year I told you how I decorated candles for a friends wedding. Well I did it again here, except this time I didn't use paper. I glued the snowflake on, wrapped ribbon around the middle and put glitter at the bottom. These candles smell so sweet and cinnamony, I just love it!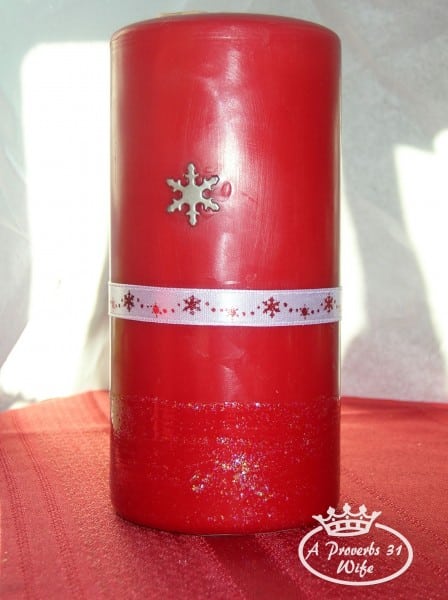 I wrapped a single sheet of tissue paper up and over the candle, tied it off with a curly ribbon. Voila!
I wrapped the gifts for the kids in a sheet of tissue paper as well, and used a bit of Washi Tape to spruce it up a little.
Plop all the gifts into one gift bag, put their name on it and there you go.
There are all kinds of things you could put in the gift bags. Crafters shouldn't have any problem making something, wanna-be crafters can look on Pinterest (just set a timer!). If you love to bake, send home a bunch of cookies. Regardless, it's not necessary to break the bank, in order to tell your friends you appreciate them.
What would you put in gifts bags to send home with your Christmas Party guests?