Healthy Snacks for After School (or anytime!)
I am a snacker.  In fact nothing makes me happier than a snack with a good book.  So today, I am sharing some healthy snacks that I have found around the web.  For you moms with hungry kids bursting in after school, there are some kid friendly healthy snacks in this list as well! 🙂
Healthy Snacks for After School:
Please do not pin the single images. If you want to pin them, remember to click through to the original site. Only the collage should be pinned from here.
Kale Chips.
I have never been able to develop a taste for kale. But I wish I liked it, considering how good it is for you.
Homemade Soaked Graham Cracker Bites.
This post also contains suggestions for healthy snacks.
Gluten Free Crackers and Veggie Confetti Spread.
That confetti spread looks and sounds amazing!
Avocado Wrap.
Such a simple snack idea!
Gluten Free Blueberry Muffins.
Regular readers will recognize this one!
No Bake Energy Bars.
We keep a pan of these in the fridge at all times. If there is not a pan in there, I may getting hollered at!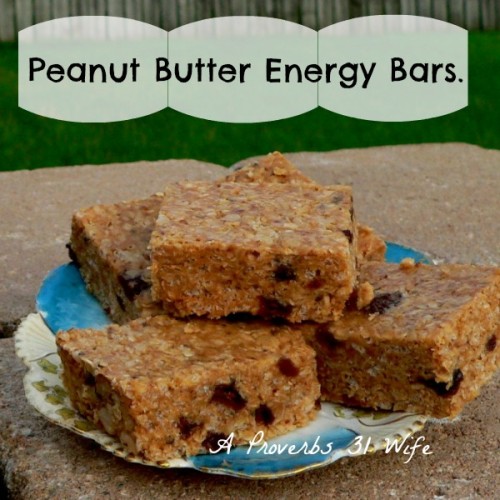 Peanut Butter Chocolate Candy.
This recipe is sugar free, sweetened with stevia and uses coconut oil. My kind of yummy!
No Bake Cookies.
These are made without all the refined sugars that are common in no bake cookies.
Fruit, and Raw Cheese Kabobs.
I'm not really sure I need to say anything about this. The picture itself looks good enough to eat!
9 Simple Snacks for Toddlers.
These are simple ideas and may leave you smacking your head and asking why you hadn't thought of that before. 🙂
Healthy Snack Mix.
Basic idea, but you could really end up with something impossible to keep around!
Homemade Cheez-its.
These little guys are on my "Make-it-soon!" list. Simple ingredients and easy to make!
Andy Bar.This energy bar looks pretty simple to make. If your kids are not used to healthy snacks, they may not like it. But it sure sounds good to me!
Yogurt Banana Split.
I'm a huge fan of fruit and yogurt, so I cannot wait to try these!
Raw brownie bites.
I always tell myself that chocolate is good for you. But of course it cannot be that good for you if it's full of msg, and refined sugars. Fortunately, this recipe contains neither!
I know what I will be doing here in a bit, cooking and eating are one of my favorite past-times. No wonder I have to watch my weight!
For more healthy recipes that are all gluten free, check out the Naturally Sweet Treats eBook button over there on the side bar. 🙂
Sharing this here: Weekend Potluck,