I Don't Have Time to Cook from Scratch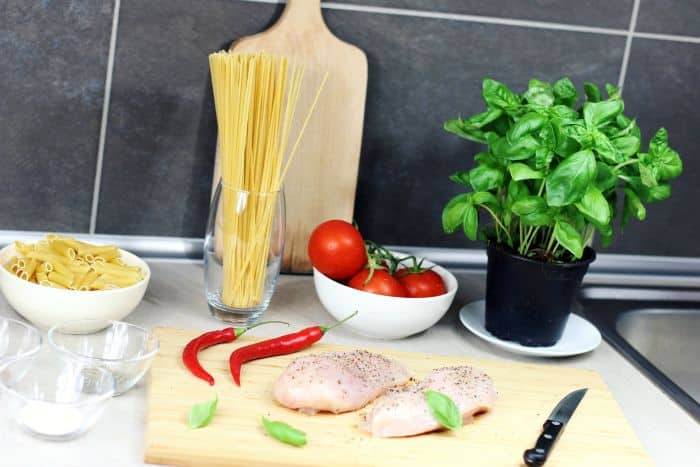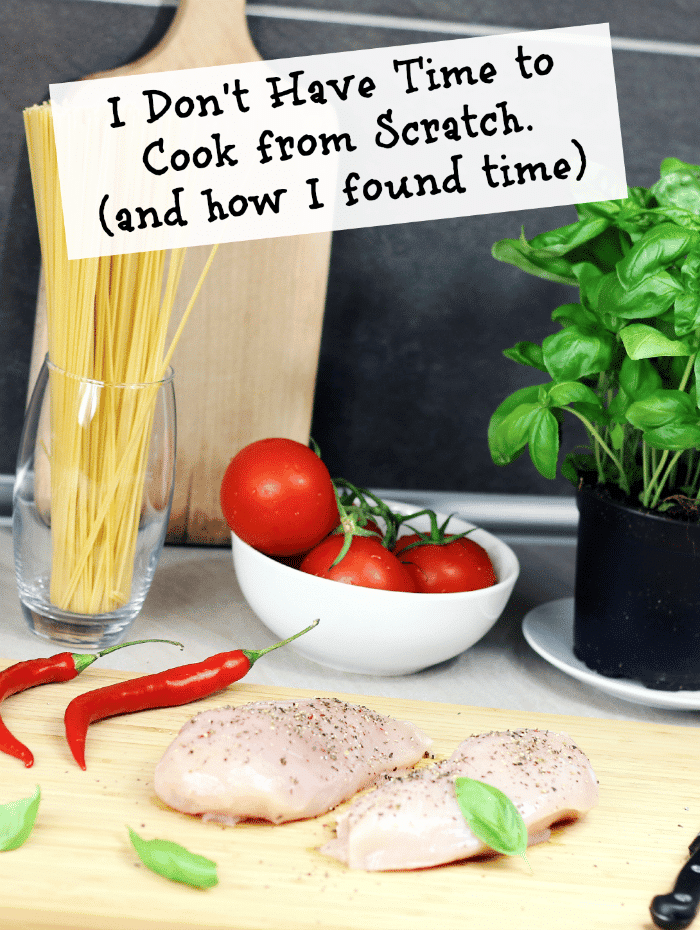 "I want to eat healthy, but I don't have time to cook from scratch". Do you find yourself saying that often? Do you look at the clock and realize once again the only thing you have time for is a freezer pizza or some other heat and serve food?
I've definitely been there. I used to work until 5:30 – 6:00 4 nights a week and then had a 15 min drive home. Eating real, healthy foods cooked from scratch seemed important, but I didn't know how to fit it in.
Over time I figured a few things out, I discovered foods that did great in a crock-pot, and learned to make double batches and freeze the extra. Most of this I learned without the internet. 🙂
But you don't have to figure it out on your own! That is the entire mission behind this site. "To inspire, uplift and encourage homemakers. Today I hope to inspire you!
There are 3 main points to eating healthy foods. Even if you don't have time to cook from scratch.
I don't have time to cook from scratch
Scratch that! Here's how you CAN have time!
Have a Plan
Use your Freezer
Dig out that Crock Pot
Planning ahead makes a world of difference. Once I finally found a meal plan that worked for me, dinner time become so much simpler.
I don't know how many nights I would actually have time to make dinner, but everything I wanted to make would be missing at least one ingredient. That was frustrating. Now that I found a meal planning style that works for me, dinner time is much simpler.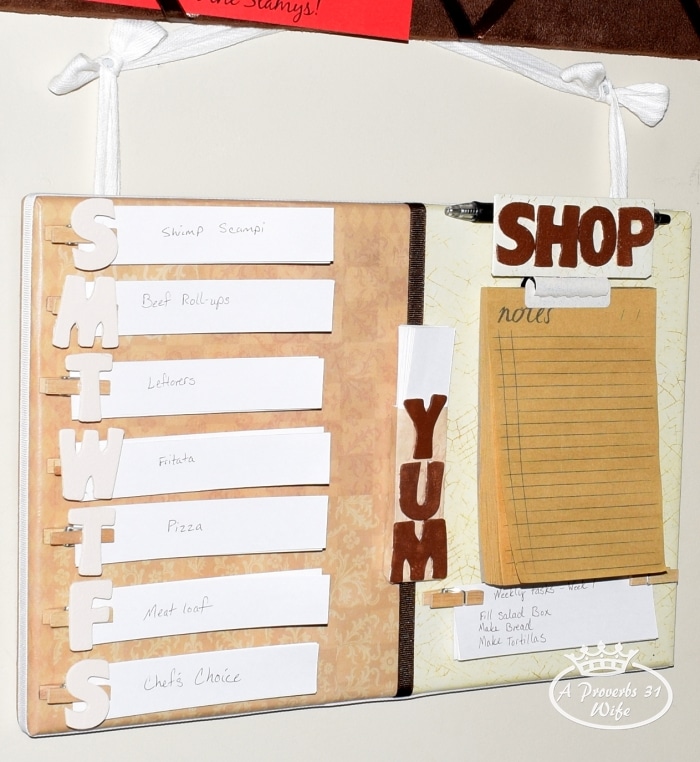 Once you have a meal plan in place, adding in a freezer meal plan is pretty easy. Many times just as easy as making a large recipe and freezing half.
Crock pot cooking is something I'm still working on. To be honest I like lots of flavor, but I like my flavors distinguishable. Crock pot cooking often results in everything having a soft texture and the same flavor. I'm gone 8+ hours a day and I think food is a little strange after cooking that long.
Soon I will be home full-time and plan on using my crock pot more. Just being home more, doesn't necessarily mean I will have more time in the kitchen. That time needs to go towards catching up on things that have been let slide for way too long. (and loving on my baby, soon to be babies!)
At this point 90% of our meals are cooked completely from scratch and I've noticed 2 things:
I spend way less $$$ at the store, and I'm buying organic much of the time.
We feel better overall. Anymore, fast food will mess with our digestive systems and even "fine dining" can make us feel yuck. Even eating with friends who cook using canned soups and other "convenience ingredients" makes us feel a little funny.
The truth is, we used to always feel that way. Digestive issues, inflammation, lack of focus and many other things were just our normal.
It wasn't until we cut out the junk that we started feeling better. Even then the feeling better was such a gradual thing that we didn't realize how much better we felt until we relapsed in our eating habits and felt like we used to.
I want to urge you to stop saying "I don't have time to cook from scratch" and start saying "Let's make a plan!"
If you don't know where to start here, allow me to mention a few resources I've pulled together for you.
The 6 e-book resources I listed above total $37.95. Not bad considering how I've managed to cut over $50 a month from our grocery bill just by learning to plan and use freezer meals.
However, I wouldn't suggest you buy those 6 books individually. Instead, take a look at the Ultimate Healthy Living bundle. There are 9 different topics, so once you've figured out your meal plans and the cooking real foods from scratch out, you can venture into oils, or paleo cooking, or just finally figure out how to pack healthy lunches that the kids will love!
Sorry guys, this deal is over. You can click here to learn more about Ultimate Bundles and sign up to be notified when a new one is released.
I cannot truly express how excited I am to offer this one to you guys! Bundles like these are a truly incredible value. This particular one is priced at $29.97 and already bundles are figuratively "flying off the shelves"!
Over 90 digital products focused on helping you learn healthy living and totalling around $1,900 if bought individually, you are probably getting the best bargain you will ever find.
Plus, it comes with $225 worth of bonus products including:
So What's the Catch?
Actually, there is no catch. By bundling all our products together, we can reach a much larger audience than just our own, and we love this bundle as much as you will!
Okay… I forgot, there is one little catch and it is pretty important. This incredible deal is only available for 6 days. 6 days ya'll! It only takes a few minutes to purchase your bundle (available for immediate download) but I know from past deals like this, too many of you wait until it's too late.
Seriously, it's a sad day receiving emails from people who just waited a bit too long. But the powers-that-be (read: put together this deal) says "6 days, folks" and they don't change their minds.
So I'm just putting this out there right now, Don't miss out! You only have until the 14th of Sept!
What?! You're still here? Oh, you want some more information? Okay, let's see, what else can I tell you…
If you are on Periscope, I plan on "scoping" Thursday and showing you all the bonuses I've redeemed so far. Some really great stuff 🙂 Follow @aproverbs31wife on Periscope to watch.
My e-book Food Preservation Made Simple is a part of this bundle. Guys, that's a huge deal for me as the powers-that-be, e.g. Bundle Coordinators are quite particular to choose only the best for these bundles! This is a great way to get my book too if you've been eyeing it. 🙂
What 1 book in this bundle am I most excited about? To be honest I cannot choose just one. But I'm really looking forward to reading Go Diaper Free, Several different books and e-courses on Lacto-Fermentation, and the Foundational 5+ e-course.
One book I've already read is the Paleo Gelatin Treats and we are already enjoying some homemade gummy bears!