12 Fun and Simple Jobs for 10 Year Olds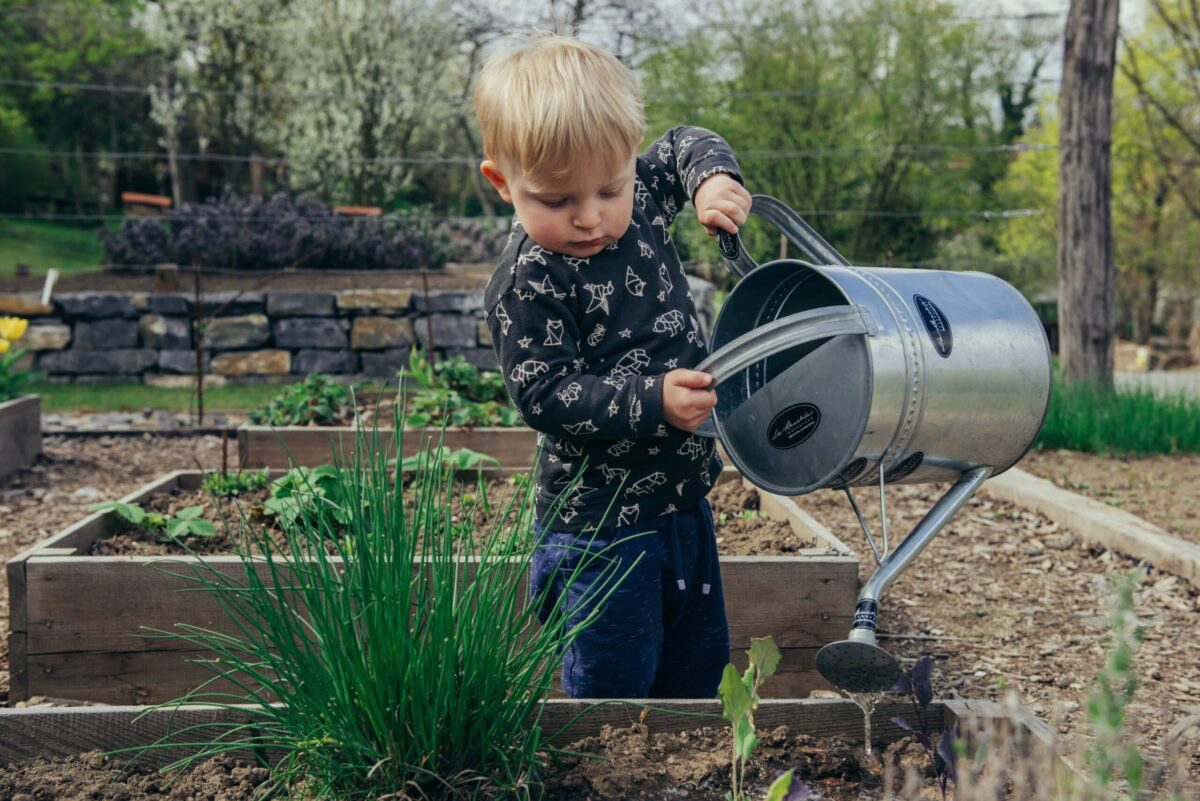 Financial literacy is an essential survival skill. Getting kids ready for success means teaching them basic survival skills that are right for their age.
As adults, their lives can be monumentally improved if they begin to understand the rudiments of personal financial management early on. In an investigation of 2,000 American parents of children aged 8 to 14 conducted by OnePoll on behalf of Chase, 83% of parents wish they had learned more about finances as children.
Even at a young age, you can teach your child how to make money with these jobs for 10 year olds.
How Young Is Too Young?
Generally speaking, children cannot be employed in the real sense of the word. The Fair Labor Standards Act (FLSA) sets the minimum age for non-agricultural employment at 14.
However, according to David Reischer, Employment Attorney and CEO of LegalAdvice, children of any age are permitted to perform non-hazardous work. According to Reischer, parent-child work relationships are typically the least problematic. If a freelance relationship existed outside of a family relationship, then volunteer work or other unpaid mentoring programs would also likely be the least problematic.
He added that a paid freelance relationship may also be permissible in some states, but cautioned that some states have laws on the books but do not enforce them for both paid and unpaid work. "Be cautious about letting your child take on any job," he advises. It's crucial to confirm what the state laws are.
In most cases, it is permissible for your child to work for you by providing household or business services. You can pay children weekly for completing personal errands or light office work and separate earnings into spending, charitable giving, and saving accounts.
There is no better way to teach work ethic and money management while reducing your workload and providing an allowance alternative. The objective should be to teach your child about responsibility; making money should be a bonus.
1. Perform In Movie Or Artistic Productions
Some children are talented actors; if you have a child at home who says they want to be on television one day, consider movie roles as a 10-year-old job.
"Child actors between the ages of 8 and 11 are typically the most desirable for agents and managers. Since there are so many roles available for this age range," Denise Simon, acting coach, tells Backstage.
Initially, you can locate auditions and casting calls for your child on an online casting platform. If your child possesses the necessary skills, they may also participate in other performances of music, dance, and drama for an audience.
2. Yard work
Homeowners always need help with one or two things at some point during the year. In exchange for a small payment, your 10 year old can mow the lawn in the summer, shovel snow in the winter, rake leaves in the fall, and plant flowers in the early spring.
This is great for kids who love outdoor activities. If your child is just starting, you might suggest that they begin by assisting the homeowner. Once the child has become accustomed to the yard work routine, he can start to work independently with minimal supervision.
Your child can do yard work while the homeowner is away or throughout a particular season. For instance, during the autumn, your child may be responsible for raking leaves. A yard job is also not hard to come by and pays well; all your child has to do is ask around to the neighbors. By the tenth request, someone will likely have said yes.
It's difficult for an adult to say no to a motivated kid, so it's a great way for your child to make a quick $20 or more for a couple of hours of work.
3. Lemonade Stand
This option is usually top-of-the-mind for many parents. It's a quick and straightforward way for your children to make extra cash over the summer. Additionally, kids can learn essential lessons like counting money, giving change, and providing customer service.
Get a workspace, lemonade, ice, coolers, and cups, and your kids' business is ready. Remember to hang a banner, so neighbors and bystanders know a lemonade stand is available for refreshments nearby.
4. Organize Clutter
Clutter can be problematic, and making it disappear is even more challenging. But if you have a 10-year-old, they can help you clean up the over-filled garage or the unsightly spare room where you dare not entertain guests.
If the task is too much for them to handle at once, they can finish it by splitting it up into manageable steps. Purchase items that might aid in clutter organization as well. Offer compensation for their hard work.
In no time, they can offer to do the same for neighbors. Children of this age enjoy and excel at stacking and sorting, making them the ideal helpers for those attempting to organize and declutter their homes.
5. Social Media Influencer
Being a social media influencer is a means to convert your child's interest into a social media following.
Any of her social media handles can be devoted to a subject they are passionate about, such as video games, pets, toys, or books. Your child can write product reviews for her preferred hobbies.
With a significant following, businesses will start contacting them and offering free products in exchange for reviews. Your child can also get paid collaborations with brands.
As a parent, you must actively prevent your child from engaging with accounts belonging to strangers to protect them from predators. Disable direct message functionality and disallow comments.
6. Etsy Store
If your 10-year-old has a creative mind and is skilled with their hands, an Etsy shop is an excellent place to begin their entrepreneurial journey.
Your child can sell stickers, notebooks, handmade jewelry, printables, and digital artwork on Etsy.
Etsy accounts are free to create, but it costs $0.20 to list each item for up to four months.
7. Sell Stock Images
A kid with a photography background can make money from selling their images through a stock site like Istock, Dreamstime, and Shutterstock.
You and your child need to negotiate different prices for the various uses, publication channels, and commercial goals of the images your child uploads to the site.
Most of the time, the pictures aren't even being sold commercially. As a result, your child will still own the copyrights even though they are only licensing them for limited distribution.
Some stock websites sell royalty-free photos with image subscriptions for $5 to $10 or even less.
8. Paper Route
Is your child an early riser? The required discipline and punctuality for this 10 year old job provides excellent learning opportunities.
If a daily delivery seems too much work, they can opt for a weekly one. Your child can earn money while staying in shape by obtaining a route that allows them to ride their bike during deliveries.
It is increasingly challenging to find newspaper work because the few print publications still running now use adult paper delivery services instead of employing young people for this task.
9. Dog Walker
Younger children can take one dog at a time for a walk. It's important to consider whether the dog and the child are a good match. For instance, a small breed might be safer than a large breed for a ten-year-old.
Some species are so powerfully built that kids would struggle to pull on their leashes. Parents should consider the size, strength, and age of their child and the dog.
10. Plant Sitter
Even plants need constant care. Your neighbors can entrust their houseplants to your child's care in a manner analogous to pet sitting.
This arrangement is a good one because your child doesn't have to leave the house, and your neighbors don't have to deal with strangers in their homes, which is why it's a win-win for everyone involved because it's safe and convenient.
In contrast to pet sitting, which requires more attention and care, your child can tend to as many plants as possible.
11. Office Assistant
Your 10- year-old will do so well helping with small tasks in the office, from alphabetizing files to arranging documents in the shredder, filing, sorting, and organizing.
Don't hesitate to bring them along to help out in the office or recommend them to a friend who needs some office help.
12. Babysitting
Babysitting could be an option for your family if your kid is mature enough. Your child may be a good babysitter if they know the basics of tending to a toddler, can change diapers, do Cardiopulmonary Resuscitation (CPR), and are generally good with younger kids.
A preteen can assist with younger siblings without spending time alone in the house, so don't worry if you don't think they are ready to be left alone. Your 10-year-old can keep a younger kid occupied in another room or engage them in other ways while their parents are occupied.
Best Jobs for 10 Year Olds
It's never too early to start teaching your kids good work habits and skills they can use later in life. Whether online or around the neighborhood, there are many lucrative jobs for 10-year-olds that can be fun too!