Paleo Pumpkin Spice Latte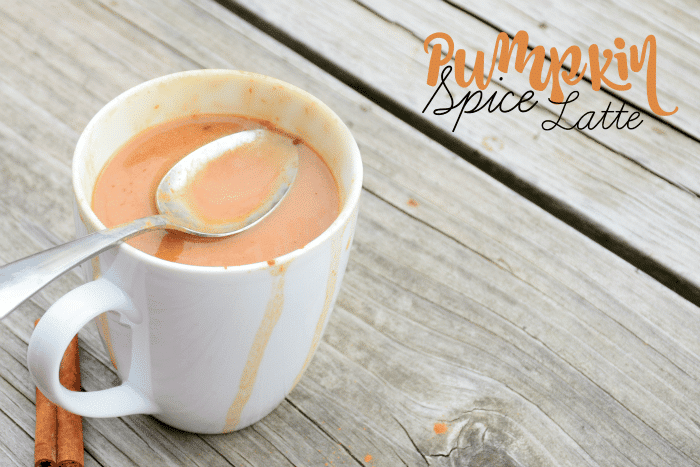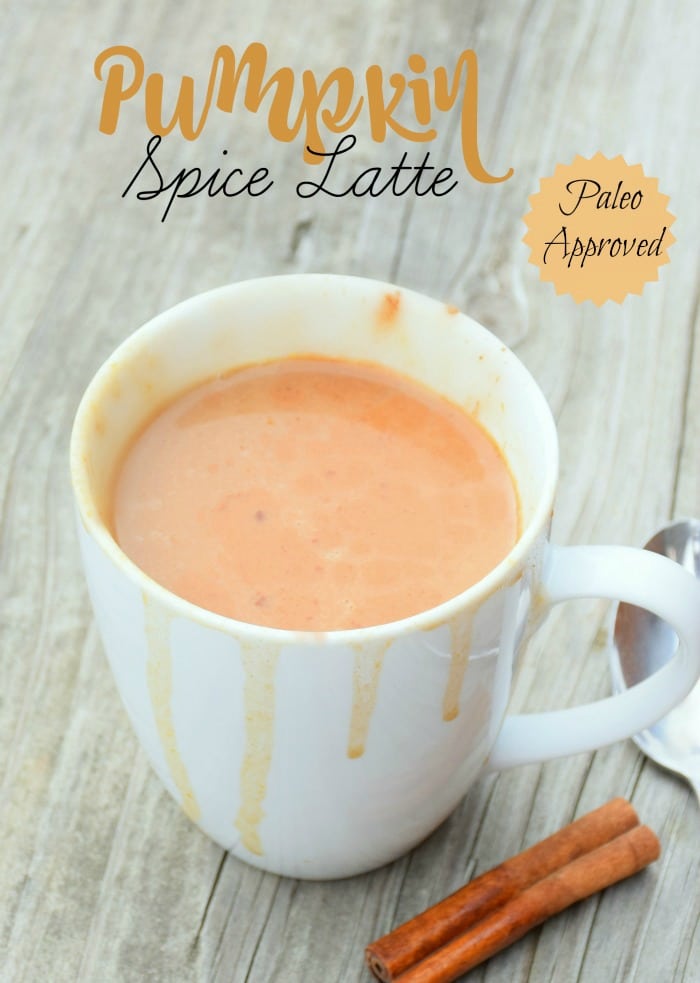 A popular fall drink, pumpkin spice lattes are all the rage now. But I wanted something without all the sugar and since we are trying to incorporate more Paleo meals into our diet I decided to try a paleo pumpkin spice latte recipe.
Finding a paleo recipe that would work for us wasn't easy. Stevia isn't a favorite sweetener for me so I had to experiment a little. As well, I wanted something that my son could enjoy too so I chose to use a coffee substitute.
After a couple tries I created something that we loved! (the first try tasted so bad I tossed it)
This recipe gets heated in the crock pot for two hours which makes it super easy to make for guests. Total time to mix it up? Less than 10 minutes. 🙂
Many homemade pumpkin spice lattes call for whole milk. The cream in the milk will actually thicken and curdle when heated like this. While it's not an issue when hot, it's pretty nasty when cool. Not to mention that it doesn't reheat nicely.
My paleo pumpkin spice latte has coconut milk in it which does not curdle. Jason actually mentioned that it would be as good cold as it is hot. I'm not totally convinced though 🙂 This recipe does reheat nicely though.
Paleo Pumpkin Spice Latte
Paleo Pumpkin Spice Latte
Perfect for fall, these paleo pumpkin spice lattes will warm you and make the house smell wonderful!
Author:
Kendra ~A Proverbs 31 Wife
Ingredients
1 can of coconut milk
¼ pumpkin puree (you can use your own!)
1 cup of strong coffee (I use two pkg of thisherbal substitute)
3 tablespoons maple syrup
1 tablespoon vanilla extract
1 cinnamon stick
Dash of cloves and nutmeg
Instructions
Whisk all ingredients but cinnamon stick together and pour into a crock pot.
Add cinnamon stick
Turn heat to low and cook for 2 hours.
Dip up and enjoy!