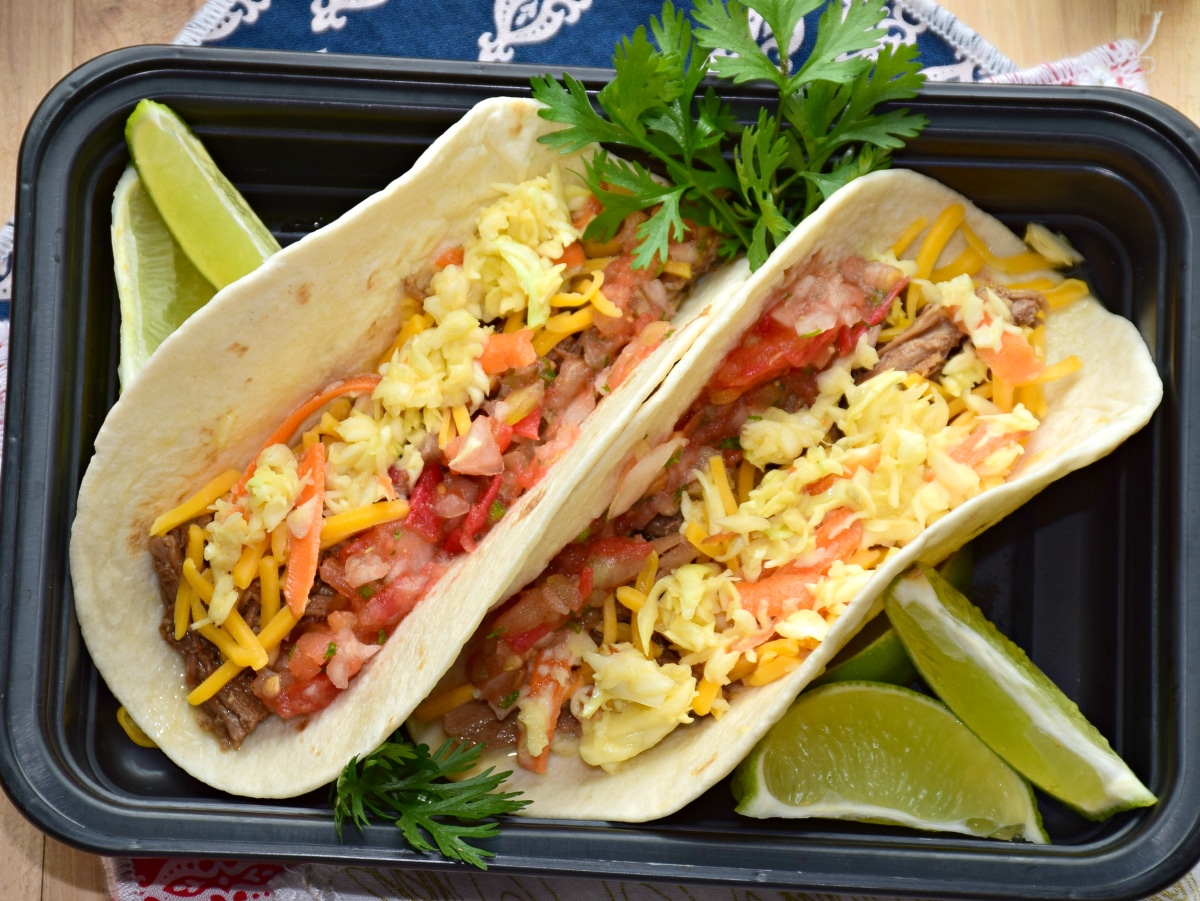 Food Trucks are a huge hit around here. They pop up at festivals, attend rally's and cook offs, enter competitions and fill the bellies of those looking for unique dishes. I was introduced to pulled pork street tacos last summer at one such rally, and fell a bit in love!
To clarify, I wanted pulled pork and figured the food truck I was waiting in line for could provide the meat I was craving. I planned to play it safe and order a sandwich but my brain had other plans.
The "order-taker" asked me what I wanted just when my eyes landed on the photo ad for pulled pork street tacos and that's exactly what I ordered! Then she asked me what toppings I wanted.
Thoroughly flustered at having flubbed and said the wrong thing and not wanting to change now since there was a huge line, I just said "everything" and hoped for the best.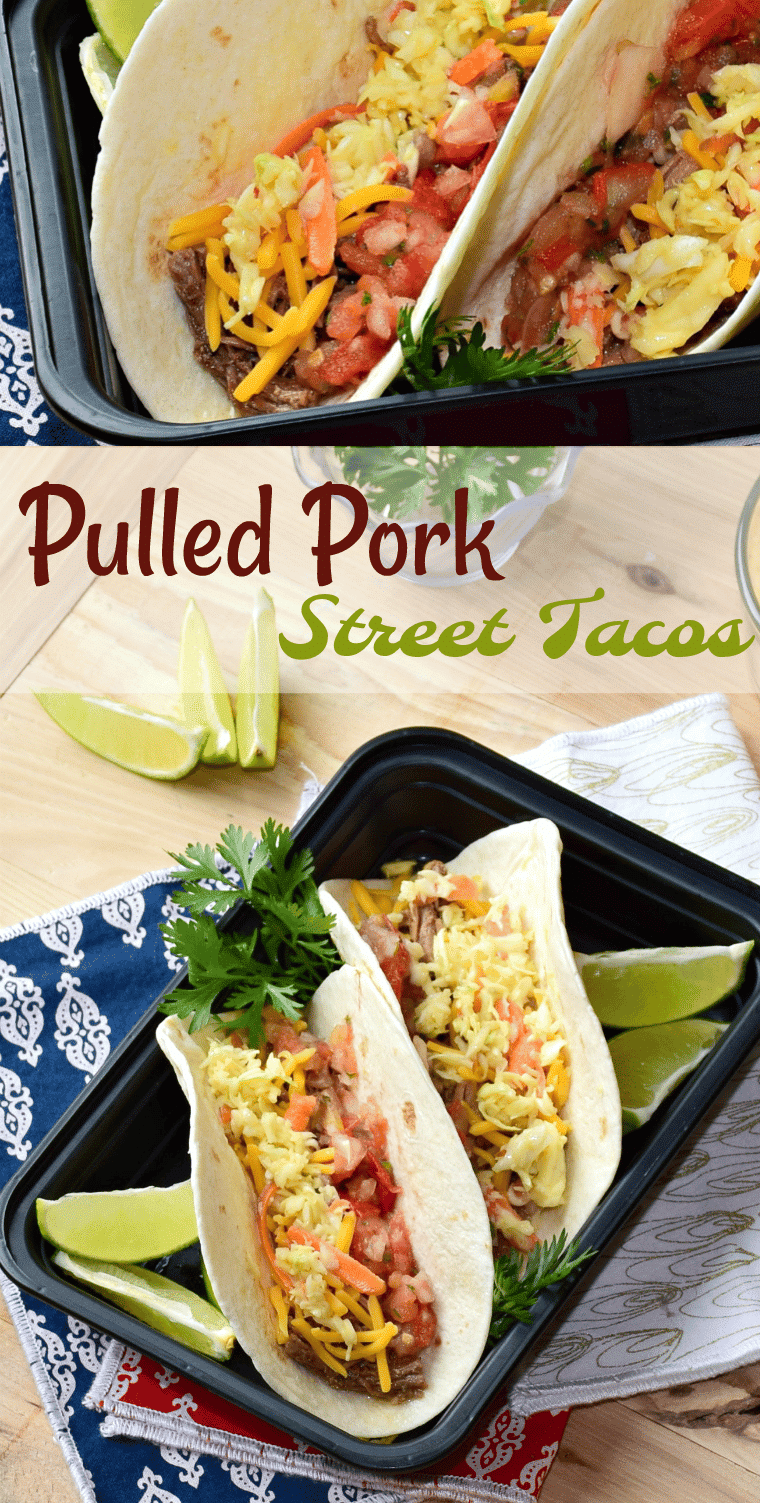 While waiting for my pulled pork street tacos to be prepared, I decided to look at that evil ad (after all, it did trick me into ordering something I didn't intend too) and see exactly what I was getting.
It all looked okay except for the coleslaw. I DON'T like coleslaw. Not one bit!
"Oh well, if it's too horrible, I'll just pick it off".
So I stood there waiting on my food, I could smell so many…. good smells! My stomach was rumbling, and when my tray was served up, I dug in!
Oh
My
Goodness!!!!!
They were delicious! The coleslaw was a totally different flavor tucked in with the sweet and smoky pork, the spicy salsa and the creamy cheese. Talk about a party in your mouth!
Now it's kind of my thing. If I'm selling Norwex at an event and there's a truck selling pulled pork street tacos or nachos, that's my lunch!
Of course, food trucks aren't exactly known for being healthy or good for you, but why couldn't I create my own Pulled Pork Street Tacos? Of course, they are more like "pulled pork kitchen stove tacos" if you make them at home, but let's not finagle over the name, okay?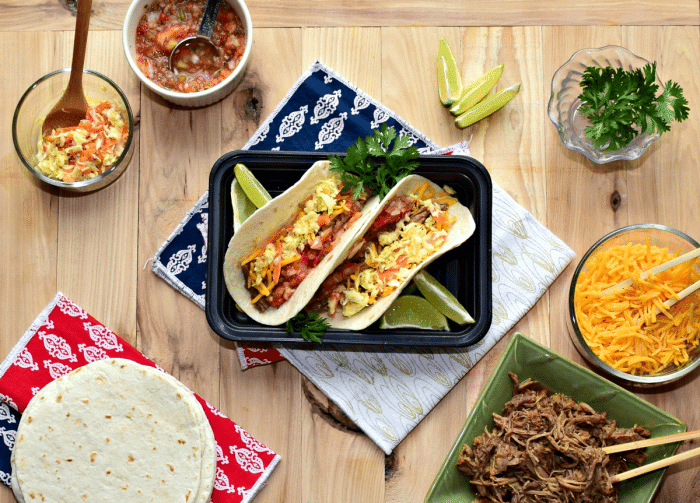 Turns out Pulled Pork Street Tacos are easy to make! So here's the recipe for you!
Recipe for Pulled Pork Street Tacos
Pulled Pork Street Tacos
Author:
Kendra ~A Proverbs 31 Wife
Ingredients
3 pounds Pork Roast
16 ounce bottle of beer
3 tablespoons of your favorite dry rub
2 tablespoons black molasses


Coleslaw
2 cups shredded cabbage
2 carrots - shredded
1 egg yolk
1 tablespoon light olive oil
1 tablespoon sugar
½ teaspoon salt
¼ teaspoon paprika


2 cups fresh tomato salsa
2 cups cheese
20 soft taco sized tortillas
2-3 limes
cilantro (garnish)
Instructions
Pour beer into slow cooker pot.
Place pork roast in the beer and cover with dry rub and molasses.
Cook on low heat for 7 hours - shredded the meat and cook for another hour.
Make coleslaw:
Mix egg yolk, oil, sugar, salt and paprika together.
Use a blender (immersion style works best) and blend on high until light and creamy.
Stir carrots and cabbage with egg yolk mixture.
Assemble Tacos
On each tortilla add:
Meat
Cheese
Salsa
Coleslaw
Garnish with cilantro and squeeze ⅙th a lime over top
So tell me now… Is your mouth watering????