Sausage Egg Muffins – Make-Ahead Breakfast Idea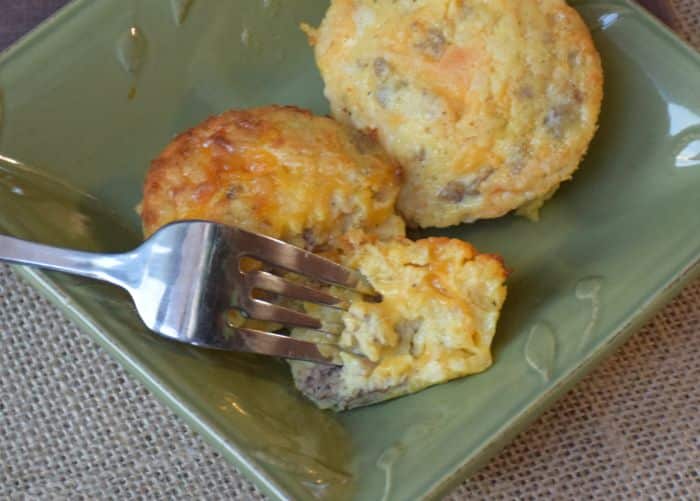 A couple weeks ago at bible study the hostess served sausage egg muffins.
They were delicious and we all wanted the recipe. After reading it I realized that my toddler shouldn't have ate them since they contained wheat, but figured I could make gluten free sausage egg muffins pretty easily.
I was correct. In no time at all, I had 2 pans of gluten free sausage egg muffins cooling on the counter. Kolton and I ate them for lunch.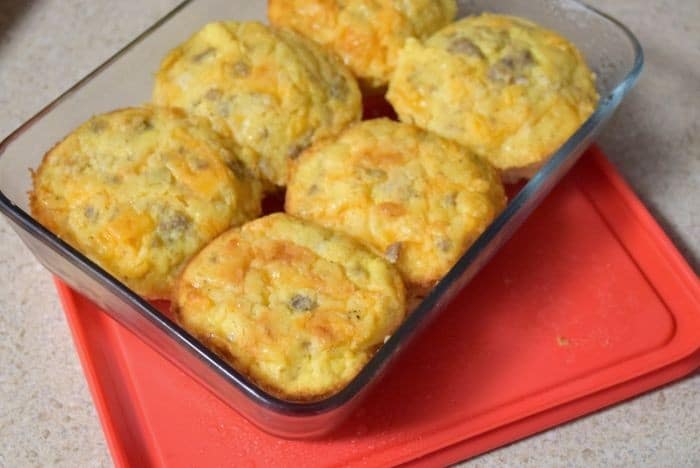 When dinner time rolled around, I realized that the crockpot hadn't been turned up enough so my "freezer meal" would have to be served the next day. We ate sausage egg muffins again for dinner.
The next day Kolton and I would've normally ate leftovers from the night before's freezer meal. But instead we ate sausage egg muffins again.
That afternoon my newborn began spitting up nasty stuff and screaming like his tummy really hurt and had horrible gas. No more sausage egg muffins for mommy!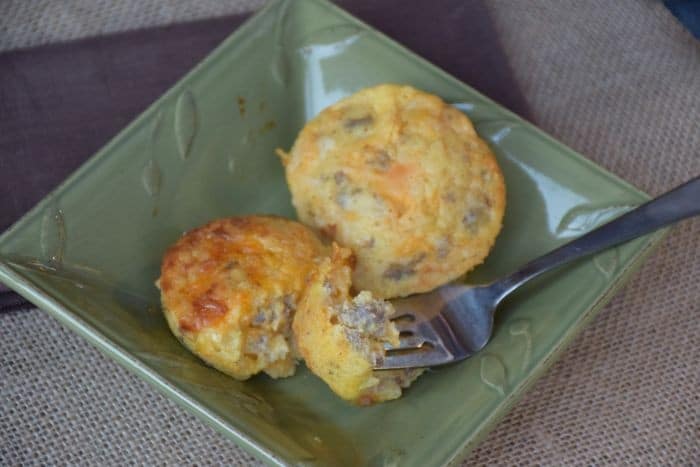 I'm guessing it was the eggs since dairy hasn't been too much of an issue at this point. All the same, these muffins are delicious tasting and easy to reheat. I'm sharing the recipe here so you guys can enjoy them too!
Sausage  Egg Muffins
Sausage Egg Muffins - Easy Make-Ahead Breakfast Idea
These easy to make sausage egg muffins will become a family favorite. Best of all, they can be frozen and reheated for easy, make ahead breakfasts.
Author:
Kendra ~A Proverbs 31 Wife
Ingredients
1 pound sausage
1 teaspoon black pepper
½ teaspoon salt
½ cup brown rice flour
10 eggs
2 cups cottage cheese
3 cups shredded cheese (mozzarella or cheddar)
¼ cup butter
Instructions
Brown sausage and add in pepper, salt, and flour.
Spray two muffin tins well with oil.
Divide the sausage mixture into the muffin tins.
Beat eggs well and add in butter and cheese.
Pour ¼ scoop of the egg mixture into each muffin tin.
Bake at 350 for 35-40 minutes.
Let sit for 5 minutes before eating.
These may be made ahead of time and frozen. Thaw and heat in the oven on 350 for 10 minutes.
I love how simple and easy they are to make and being able to make ahead is just perfect! The recipe states that either Mozzarella or Cheddar cheese can be used. I liked it with half of each.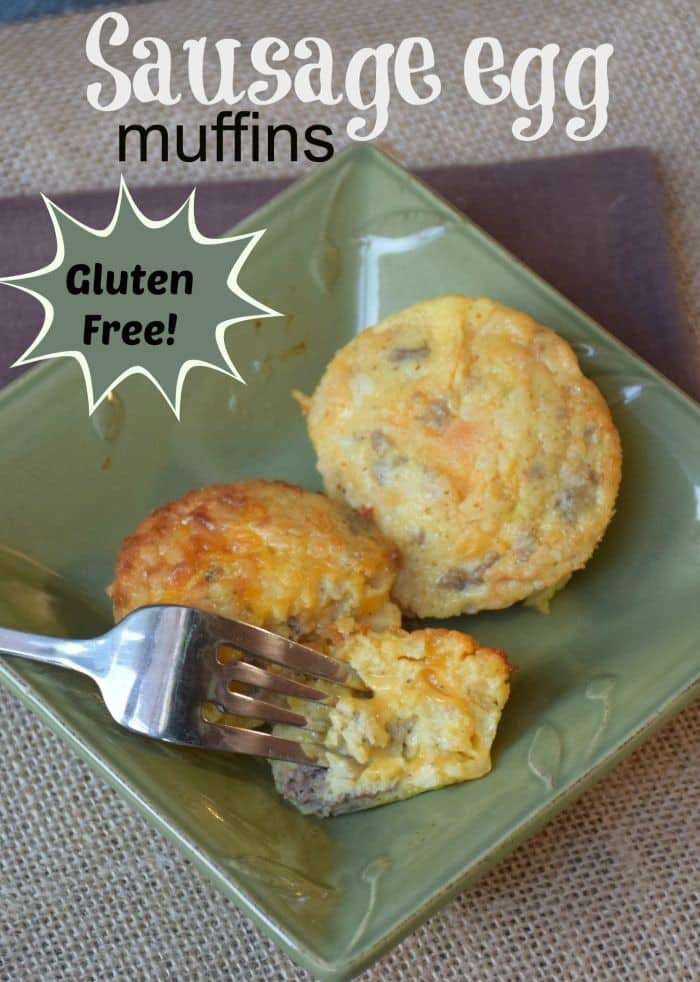 More Gluten Free Recipes: