Washi Tape Flower Pots ~Making Old Things Pretty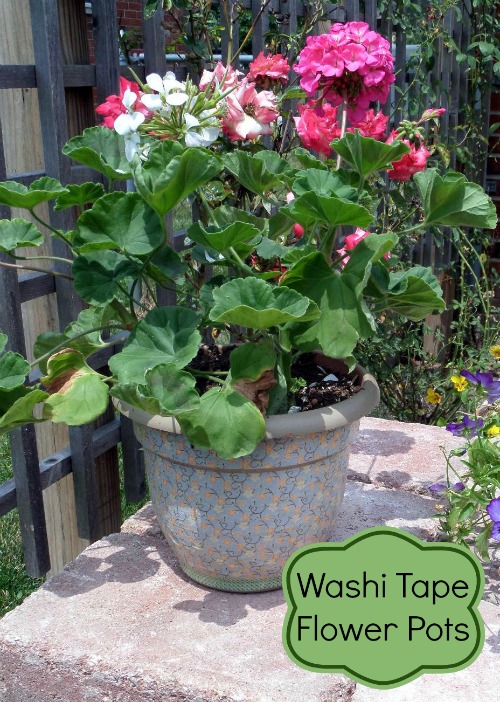 A couple weeks ago I had the idea to make a few Washi Tape Flower Pots.  You see, I created this lovely planter last year and it was wonderful. But the winter was not kind to it, so it was time to come up with something new.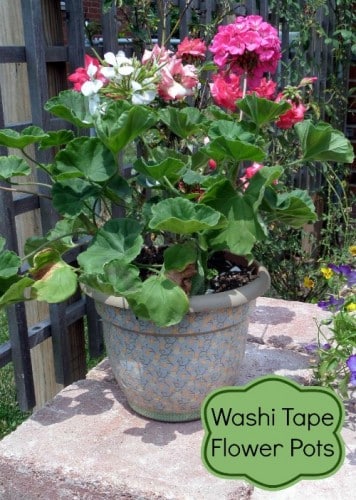 Last year I painted the pots and gave them a more stone color, but that pain had come off in many areas and I decided to ditch the big pot and just use the 3 small ones. Here they are, needing a little help, yes?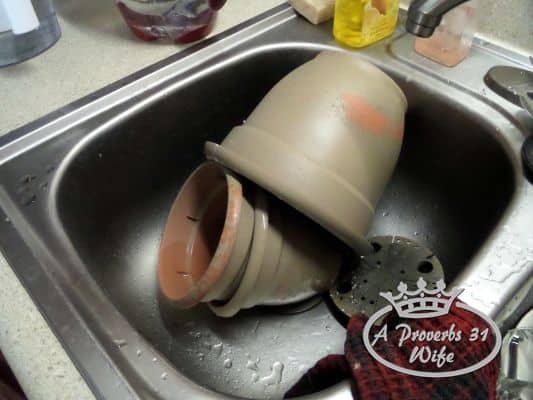 So I cleaned them up and scrubbed all the loose paint off of them.  Then it was time for the washi tape. I have to admit, I really like that stuff, you can do so many fun things with washi tape.
Washi Tape Flower Pots:
I chose a couple different colors and started wrapping the pots. You have to wrap the tape as tight as you can with out breaking the tape.  As you can see, my pots are tapered so the bottom of the tape sticks out a bit. After each wrap around the pot, I used the back of my thumb nail to press the tape firmly to the pot.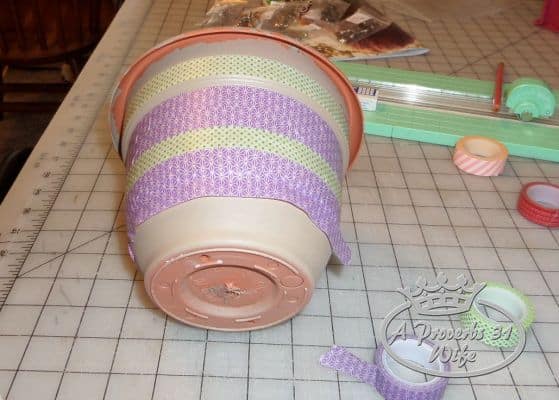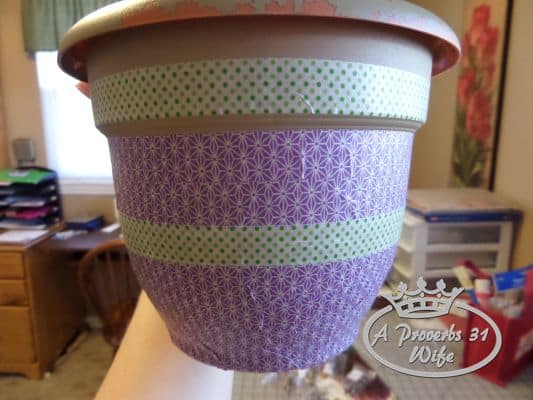 As you can see, there are creases, where I pressed the excess tape down. However, the creases stuck nicely together and once the pot was completely finished, it didn't look near as bad as I thought it might.
I didn't wrap the top lip of the flower pot. There was way to much curve and I know in a couple weeks it will be completely covered. So for now I am looking at the paint chipped top of my washi tape flower pots. 🙂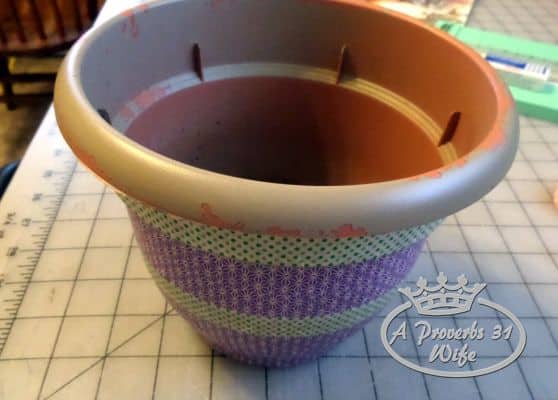 And another tip for you: If at all possible, make sure you have enough tape to finish the entire pot. 🙂 Oops.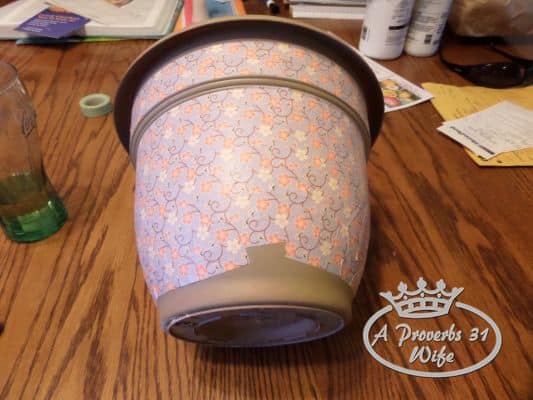 Once the pots were all wrapped, I took them outside and began putting thin layers of outdoor modge-podge on them. the directions said a thin layer every 25 minutes. So I did about 3 layers. I have a feeling that 5 layers at least would've been a good idea, but it's to late now.  Another thing that would work is spray varnish, but I didn't have any of that.
The big flower pot has Ivy-leaf Geraniums and the smaller two have pansies in them. The same kink of pansies that I used here.  Aren't they so pretty?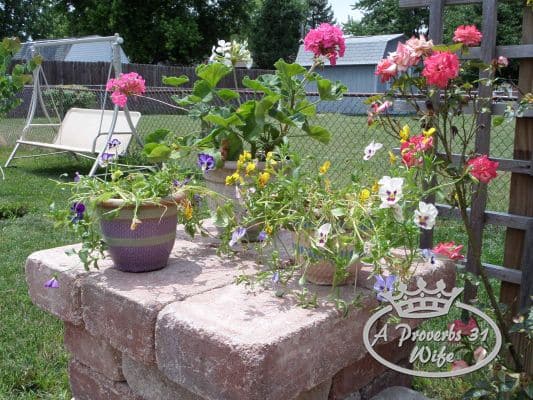 I just love how pansies have little faces. If I am outside and see my flower pots with those little pansy faces smiling up at me, I just have to smile back. They are so cheerful!
I have my washi tape flower pots on a column in our back yard.  We finally got everything finished up out there, so I plan to share a "big reveal" post soon. By the way, this has been a 3 year project! We just did it in small steps.