20 Unique Summer Planters
With spring comes flowers and with the flowers comes all the wonderful, lovely, unique and crazy planter ideas. Here I've found and listed 20 unique summer planters to inspire you and get you started with your own!
The possibilities are endless and the creativity behind many of these ideas is awesome! Some planters are just regular pots spruced up a little, some planters require a good amount of skill with woodworking tools and others just need a little diy ability to create something cool.
20 Unique Summer Planters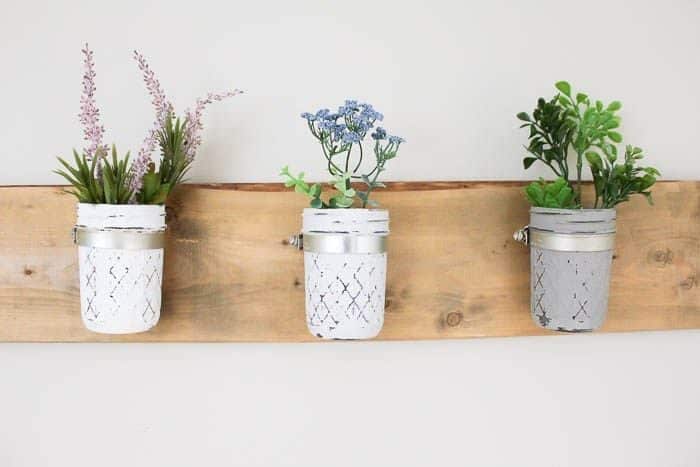 Painted mason jars, hose clamps and a wooden board are all you need to create this simple, yet stunning planter. This would be a cool way to grow your herbs indoors.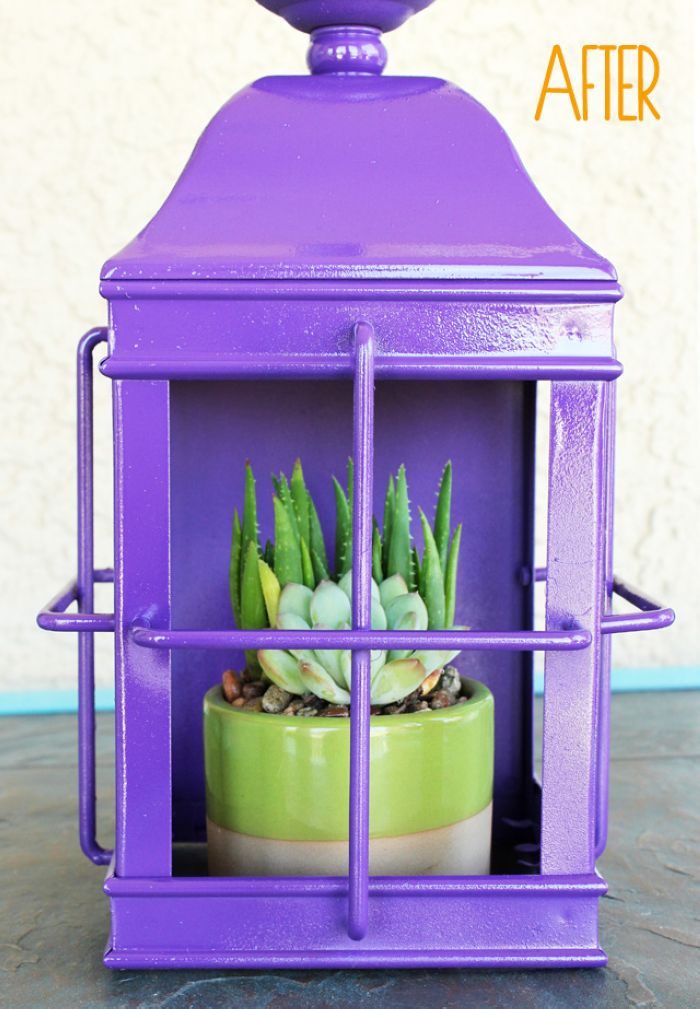 This is a prime example of repurposing and upcycling. She took a rusty old porch light and created this amazing piece of work. While purple isn't my decor color of choice, I'm definitely in love with the bold statement it makes with the green pot and succulents inside.
White bowl, paint, and plants. What could be more fun and simple than this painted bowl planter? Very little diy skills needed to create this fun little planter.
Can I just say wow!? I love the old water bath turned succulent planter. This would be so fun to create and nestle into my flower garden.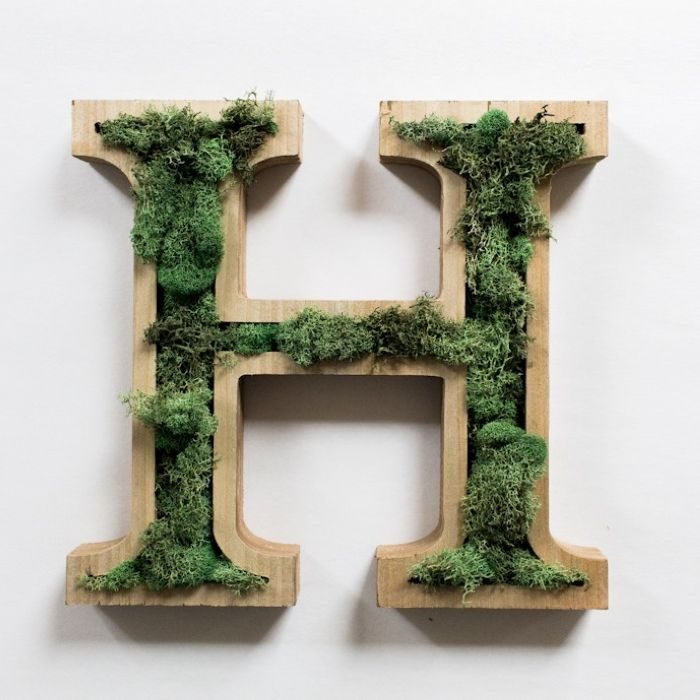 I am so impressed with this idea! I cannot help but think it would look so cool hanging on a white wall, or sitting on a fireplace mantel. Neither of which we have here, but in my dream home… 🙂
Not only is this planter absolutely gorgeous, it also hides a garden hose which is totally awesome! The plans and instructions are are laid out on the Kim Six Site.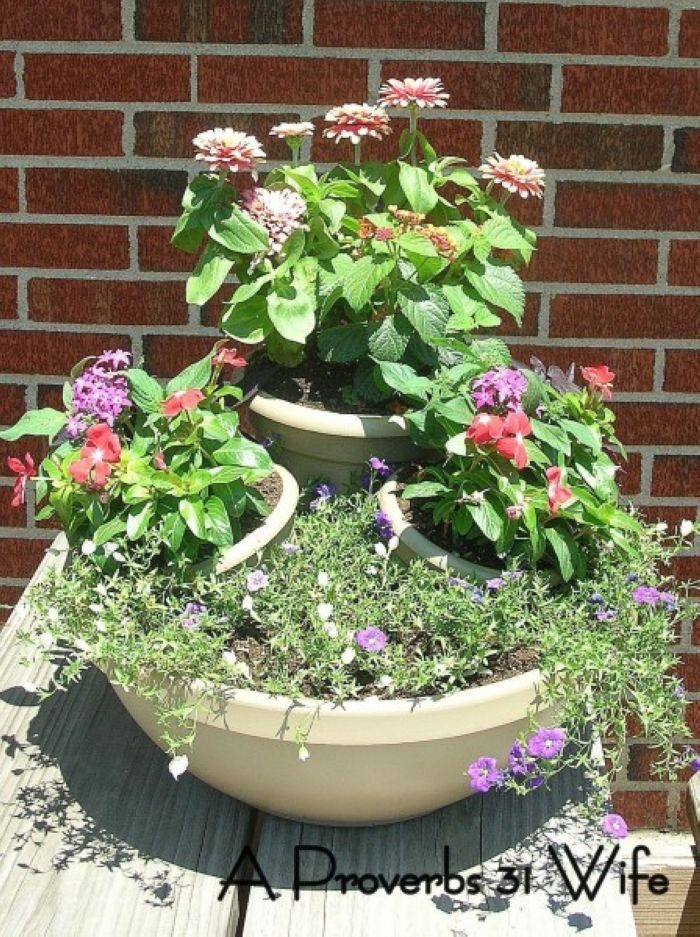 If you are looking for a simple way to bring height and dimension to your patio without a lot of diy skill, this planter is ideal for you!
I just love the bright cheery faces of pansies. They just make the whole planter here look alive!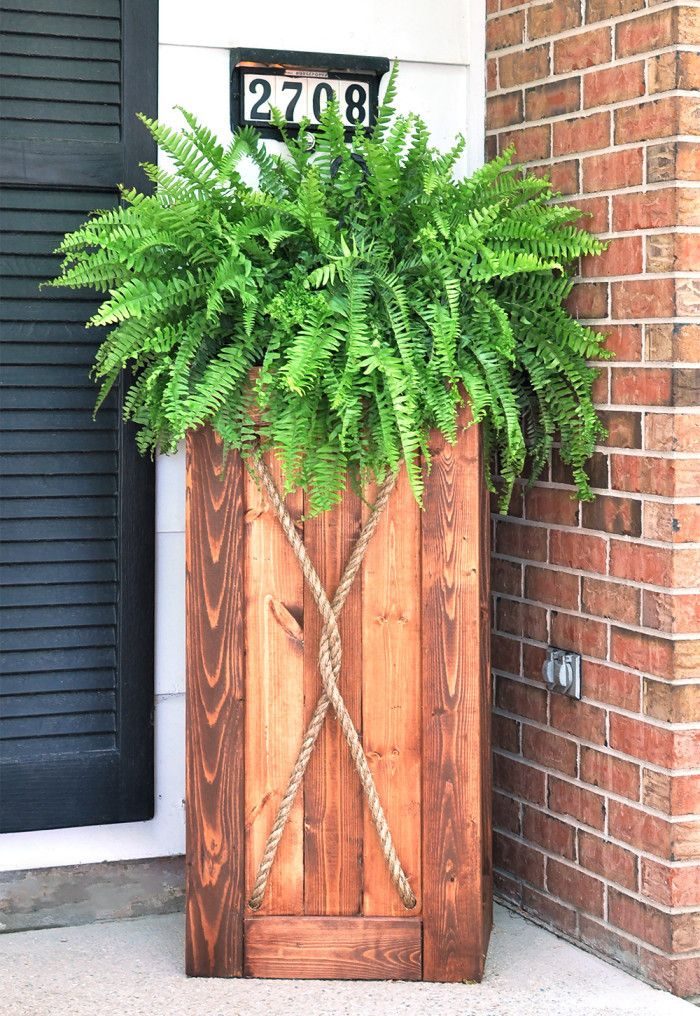 Ready to break out your wood working tools? This planter is amazing and the site has free plans for you to make your own!
If you can glue concrete blocks together, you can make this. The little cacti and succulents are the perfect plants for this set up and I'm in love with it!
This rope planter looks like something you would find at a high end store, and I cannot believe how simple it looks to make! I would love to give it a try sometime.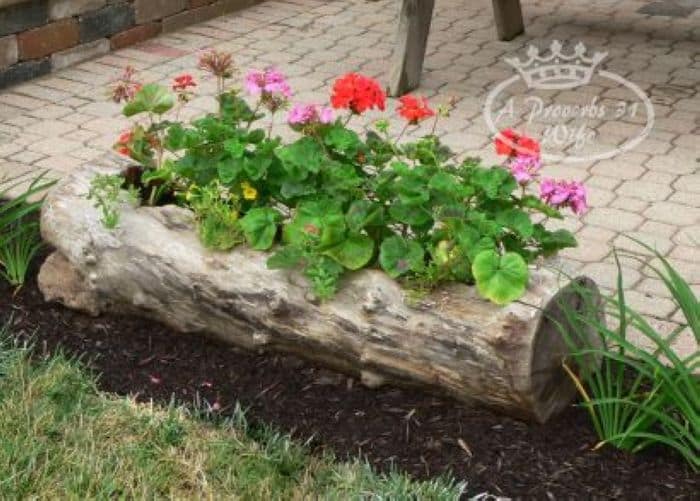 We made this log planter 3 years ago and getting ready to plant flowers in it for the 4th season. I love how well it has held up and cannot wait to get it all planted again.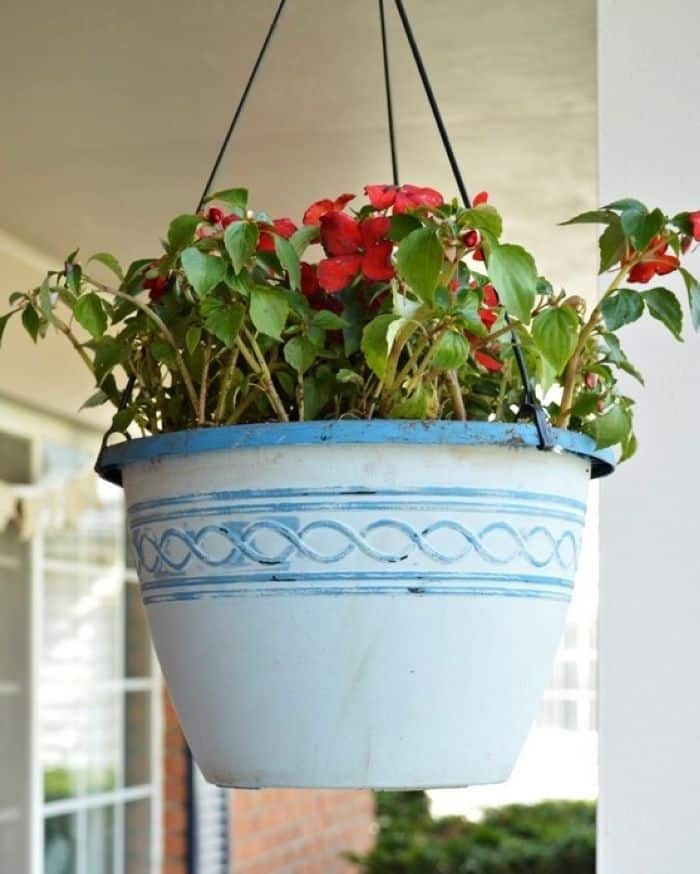 Are you sick of the plastic terracotta look of your hanging baskets, but don't really want to spend a lot to buy different ones? I love the idea of giving them a different color with chalk paint!
Concrete planters are boring. Gold leafed concrete planters are just cool! I didn't realize how easy it is to gold leaf something before reading this post. Now I want to try it!
This old bird cage is simply lovely with the vines from this plant spilling over and out of it. Now I wish I hadn't sold my old decorative bird cage.
Time for another woodworking project! I love how this project uses one piece of wood and leaves no scraps behind. Not to mention it's a pretty cool window box planter.
Tired old boring flower pots? I used washi tape one year to spruce them up for a fun look. It definitely wasn't long term, and the end of summer resulted in the pots finally being tossed, but they were a lot of fun that summer.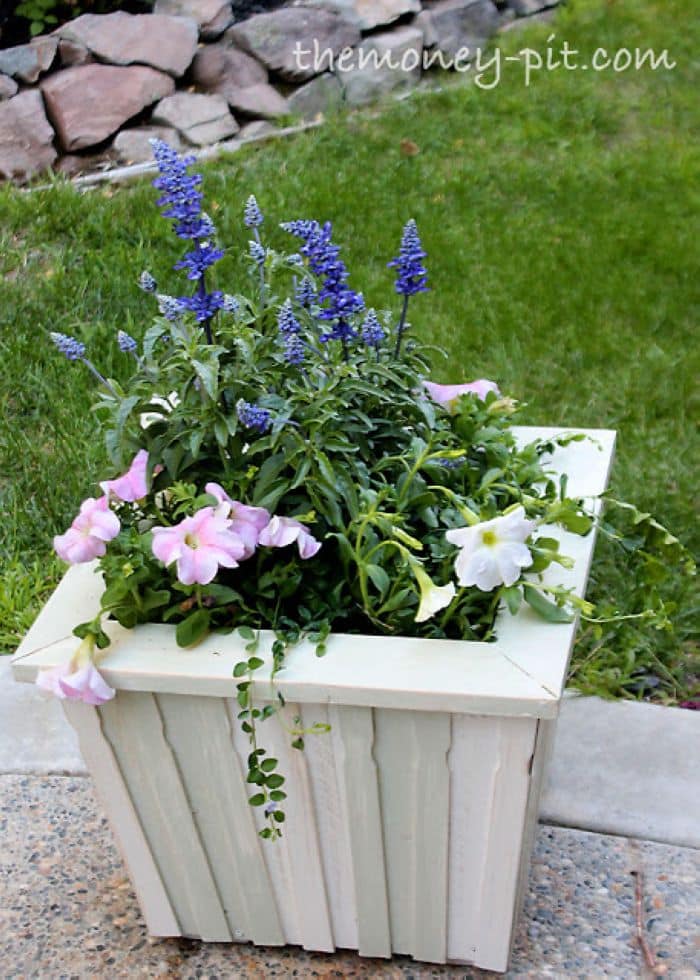 Want your planter to look like you spent a lot of money without really doing so? Check out the instructions for making this pottery barn knockoff box planter. Super fun and I love the idea of using paint stir sticks.
I'm in love with this old farmhouse garden planter. The old red truck is super fun and just like one of my dad's old toys that my brothers and I played with as a kid. Problem with this is my toddler would want to play too!
This planter is one I created last year. While I loved the simplicity of its layout, I'm really in love with the wider array of flowers I chose for hubby to plant in it this year. He is far more artistic with flowers than I am!
So tell me, which of these 20 unique summer planters do you want to create?