Clean Blinds and Windows in Just Minutes!
I'm not a fan of cleaning, and the faster I can be done, the happier I am. Recently I discovered how to clean blinds and windows in just minutes!
I timed the cleaning of one mini blind and window and the entire thing took less than five minutes, and looked great!
So what's my secret? How am I able to get dust free mini blinds and sparkling clean windows in such a small amount of time?
Well, I'm certainly not using Windex! 🙂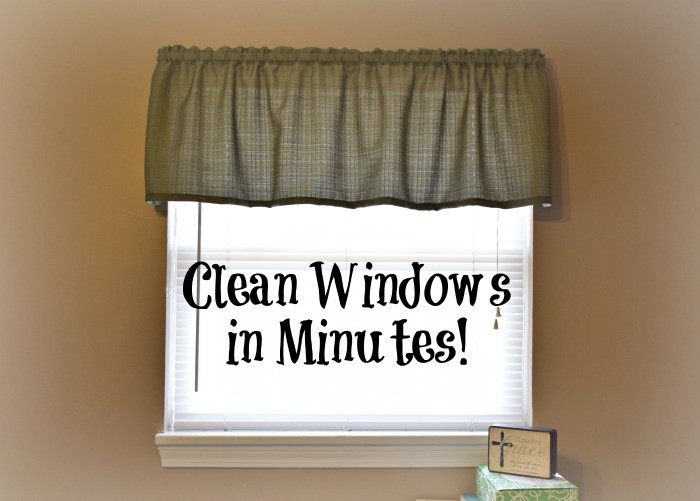 My secret is in my helpers. I have three of them in fact. They go by:
Dusting Mitt
Envirocloth &
Window Cloth
Mini blinds are notorious for getting dust build up on them and needing a good washing with a wet cloth to restore the slick, smooth feel of clean slats.
I've used Microfiber cloths in the past to clean my mini blinds and not only did it take forever to clean just one blind, I felt like I had just smeared the dirt and dust around, rather than actually picking it up.
This time though I used the Norwex microfiber dusting mitt with fibers so micro, they are less than 1/200th the diameter of a human hair! (Normal microfiber is 1/6th of a hair).
I put my hand into the dusting mitt and using moderate pressure began smoothly wiping in a side to side motion. The results are amazing!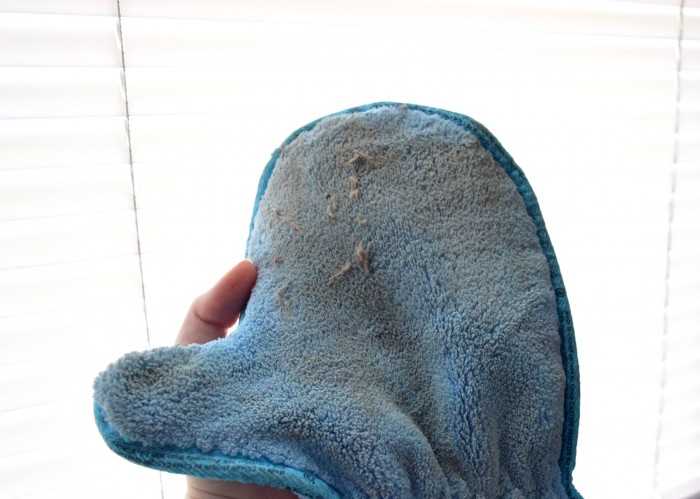 Not only did the dusting mitt pick up and trap the dust, it left my mini blinds feeling slick and smooth, just like new. I couldn't believe it, in just a couple minutes my blinds were cleaner than they were after 3x the amount of work and  time when using my old microfiber cloths!
Clearly the dusting mitt was a win. Some of the "stickier" (I didn't realize dust could be sticky, but anyway) dust rolled up into little piles and fell onto the window sill. All I had to do then was wipe those little dust balls up and my mini blinds were clean!
If you get fly specks on your mini blinds (like I do in one window), use a damp envirocloth to wash them off after you dust. With the dust gone, the damp cloth will wipe those specks right up.
A few words about the window I washed.
This particular window ends up being the nastiest dirty window in my house. The direction it faces means the rain and wind hit it all the time.
I was disappointed that the video didn't really show the difference. What you can see is just how dirty that envirocloth got. It was nasty!
The envirocloth lifted all the dirt very easily, and where I had to scrub a little extra was where there were fly specks. Since I wash windows once a year, there were quite a few of those little suckers!
The window cloth easily dries my windows to a streak free shine. In the video you will see that once I close the window after washing it, you can see outside. Before washing the window, you cannot see outside at all.

So there you have it my simple trick to clean blinds and windows in just minutes!
In the video I mention how the envirocloth cleaned mold off of the window caulking. Below is a photo of the window sill before and after. Such a huge difference and no chemicals are needed to get it clean!
Cleaning without chemicals is what I do and my family is much healthier for it, If you want to learn more about cleaning with Norwex I encourage you to visit www.kendrastamy.norwex.biz.
Clean Blinds and Windows in Just Minutes!