15 Best Daily Devotionals for Women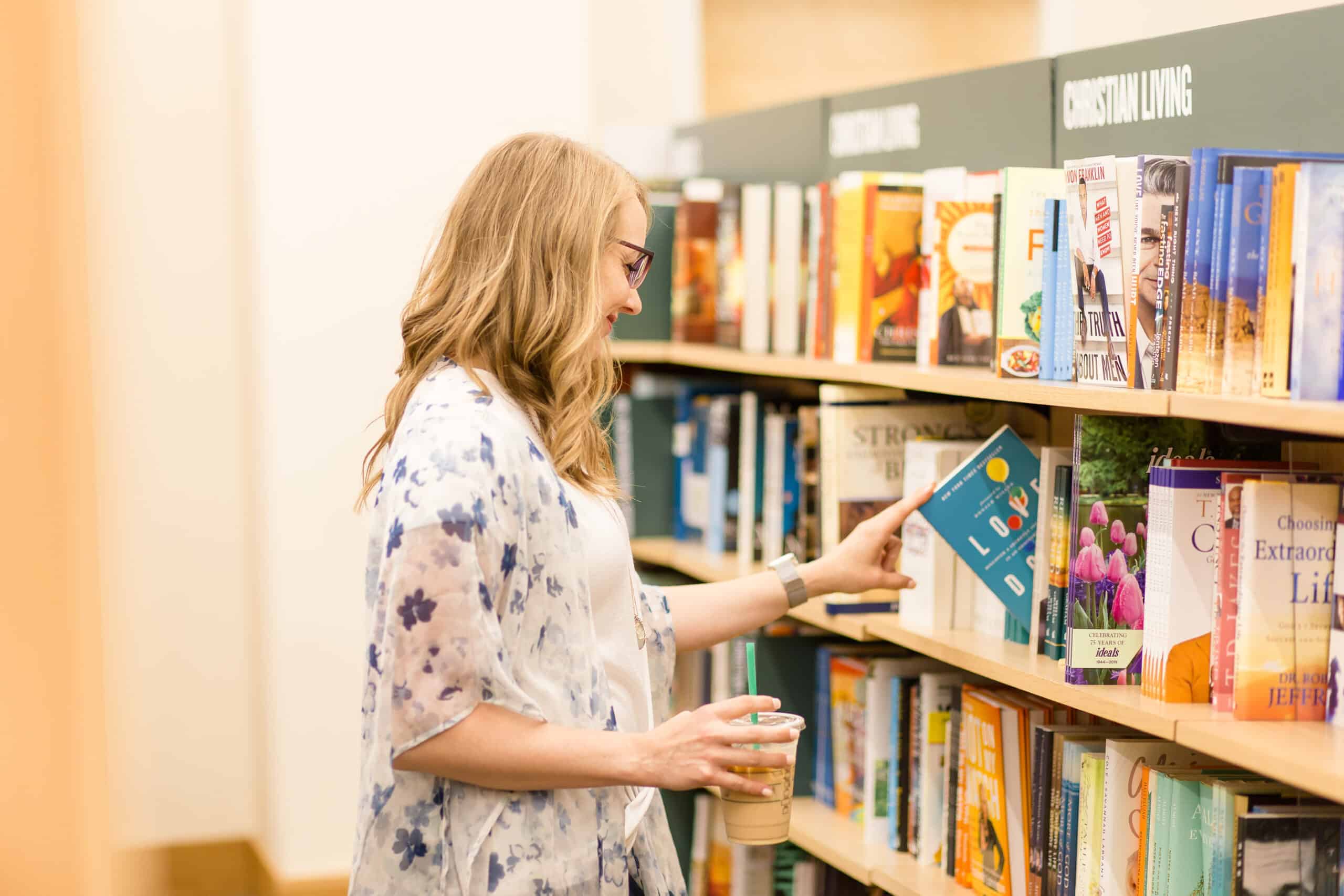 Are you looking for a daily devotional to help you dive deeper into God's word but you're not sure where to start? With thousands of options and endless possibilities, it can be easy to feel overwhelmed when deciding on your next daily devotional.
In this post, I'll help you know what to look for in a good daily devotional and share my favorite daily devotionals so that you can truly get to know the Lord on a deep and intimate level.
Before we jump into the content, please make sure you sign up to get instant access to our free "Time Alone With God" print out. This will help you process your thoughts, prayers and your daily scripture reading regardless of what reading plan you choose to follow!
[elementor-template id="10291″]
What Is a Devotional?
The term "devotional" can mean a few different things to believers.
For some, the term "devotional" simply references the discipline of reading their Bible and praying each day. For example, "I did my devotional this morning."
For others, the term "devotional" refers to a daily reading plan that you complete for your spiritual growth and personal edification. In this style of literature, an author will share their thoughts and insights about the Biblical text, however, it's important to note that these devotionals aren't considered theology (which means the study of God) or Biblical doctrine.
How To Choose a Devotional
Just because a devotional is on New York Time's bestseller list in the Christian book category doesn't mean it's the right one for you.
Before you start your next daily devotional, I want you to remember a few things:
1. Supplemental
A devotional should be supplemental and never your primary source of spiritual fuel. It should merely enhance your time with God and never replace the reading and study of God's word.
2. Biblically sound
The devotional should be rooted in scripture, always pointing you to Christ.
Don't ever take an author's word as truth. Be sure to cross-examine their thoughts against God's word. Read any referenced scriptures in context and draw your own conclusions.
3. Guard your heart
You want to vet-out and research an author before starting a devotional. Check out their website, social media channels and check out reviews. It's important to understand their beliefs and what others say about them before you take their words to heart.
4. Diversify
When you choose a devotional, you may want to explore a specific topic that you want spiritual guidance on. That's totally OK, but as Jen Wilkin says…
"If we only study devotionals we will only get a skewed view of God and only learn about topics we personally like." Just be sure to switch up your devotionals. It's important to get a full understanding of who God is, rather than trying to make Him fit into our lives and our limited views.
The bottom line is this:
Choosing a good devotional is important because it isn't just for inspiration, it's for your edification. Don't ever take your spiritual growth and transformation lightly.
Avoid false teachers
Never look to a devotional for complete spiritual nourishment
Always make sure it points you to Jesus and scripture
If you're wondering which devotional to pick next, here are a few of the best daily devotionals for women:
Best Daily Devotional Books
1. The one year bible
If you're up for a challenge, use my free guided Bible in 90-Days Reading Plan and read the entire Bible cover-to-cover in just 3 months:

How To Read The Bible In 90 Days: Free Guided Reading Plan For Women
2. Women of the word: How to study the bible with both our hearts and our minds by Jen wilkin
3. 100 days devotional journal series by Shanna Noel
Shanna Noel created a series of devotional journals that help women dive into God's unwavering truth, with topics such as freedom, comfort, rest, grace, and gratitude.
For 100 days, you'll receive a featured Scripture, devotion, prayer, along with space for doodling, journaling, writing notes, or any other forms of creative expression.
4. Authentic living devotional by Candace Cameron bure
5. (In)Courage – women of courage: A forty-day devotional
Prefer using an app on your phone for your daily devotional? Check out these…

11 Best Bible Study Apps For Women Who Want To Grow In Faith
6. 40 days of decrease: A different kind of hunger. A different kind of fast.
7. Doubt: Trusting god's promises (31-day devotionals for life)
8. Made for this: 40 days to living your purpose by Jennie Allen
9. She works his way – 100 devotionals for the working woman
10. Mom heart moments: Daily devotions for lifegiving motherhood
If you've ever felt discouraged about becoming a Godly woman, don't miss this post:

The Proverbs 31 Woman Explained – How To Become A Godly Woman
11. Her-story: 366 devotions from 21 centuries of the Christian church
12. Streams in the desert devotional
13. My utmost for his highest by oswald chambers
14. Come to the Waters: Daily bible devotions for spiritual refreshment
15. A place at his table – 365 day devotional by Roy lessin
Free Resources for Your Spiritual Walk
Sign up and get instant access to our free "Time Alone With God" printable. This will help you process your thoughts, prayers and your daily scripture reading regardless of what devotional plan you choose to follow!
Once you sign up, you'll also get an invite to join our Hello Sensible Facebook Group. This group is a safe place to support, connect, learn and grow with other women who are pursuing a personal relationship with Jesus while also navigating the good, the bad and the ugly things in life.
You'll also get weekly emails designed to encourage and equip you as intentionally strive to live for Christ. See you on the inside.
[elementor-template id="10291″]