Edible Thanksgiving Table Decor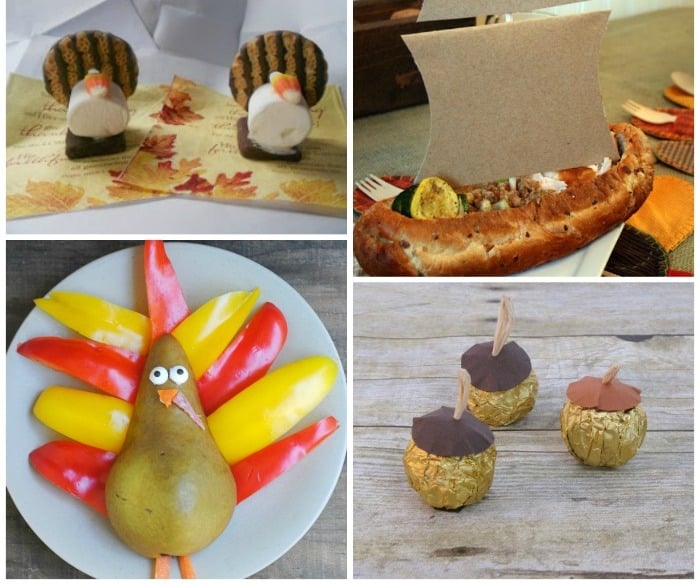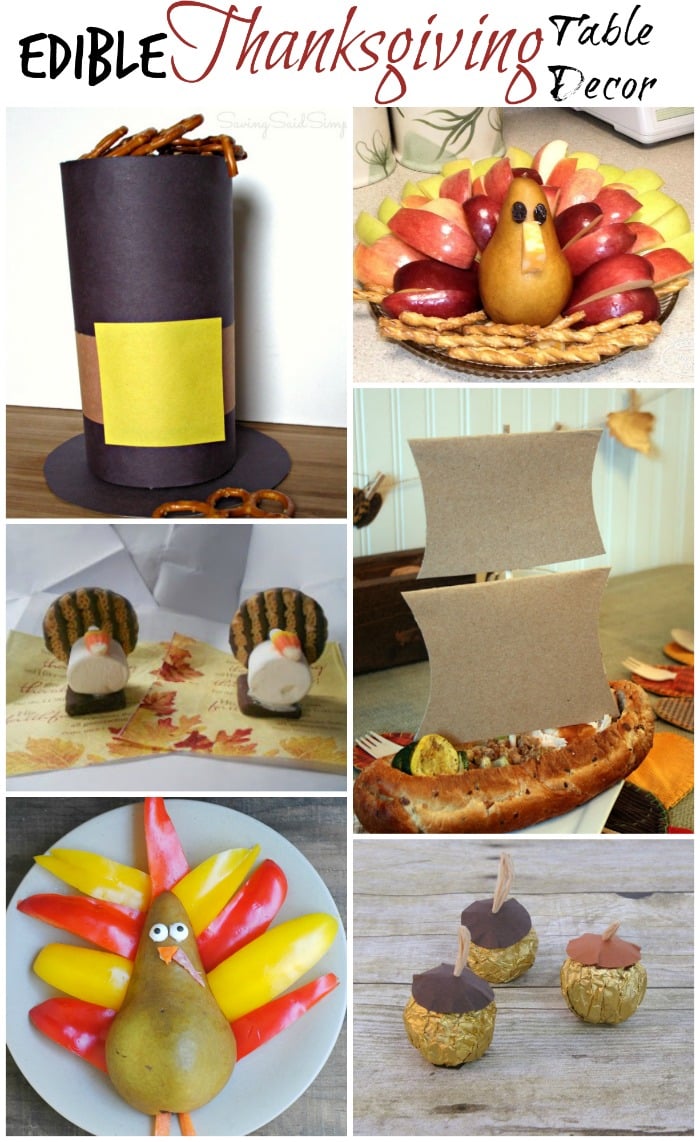 Fall… I don't know about you, but just that single word brings so much to my mind. Cooler weather, beautiful colors, great tasting food. Oh the food!!! Homemade applesauce, pumpkin spice everything, and all sorts of baked goodies.
Then you bring in Thanksgiving and all those yummy foods. Of course, food can be fun as the following recipes prove!
Edible Thanksgiving Table Decor
DIY Baked Cornucopia Centerpiece – What a fun centerpiece this would be! I love that you can make it ahead of time and fill it with your favorite treats or even decorations like silk flowers, nuts or leaves!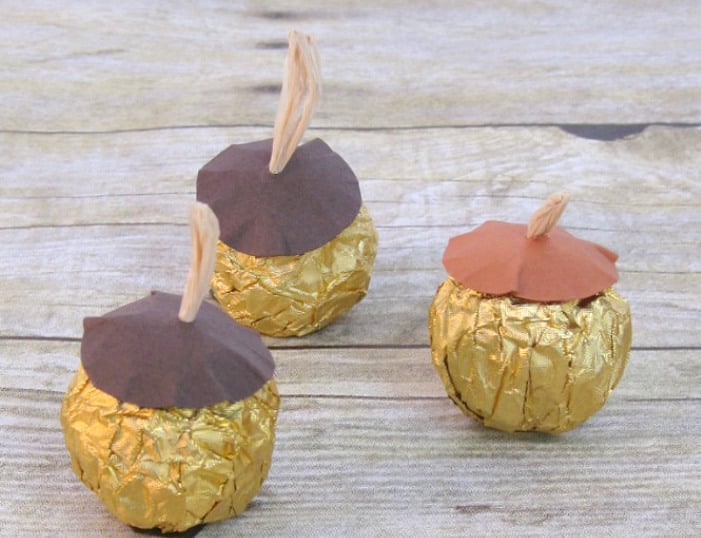 Easy Candy Acorns – These make a cute (and sweet) gift or place card holder. Plus your guests have a treat when you're done!
Fruit Kabob Turkey – Cheese and grapes make great kabobs and feathers for this turkey!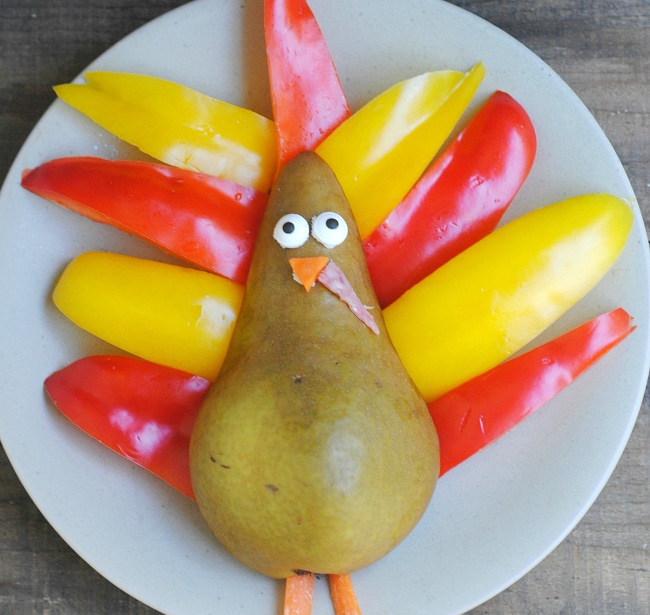 Fruit and Veggie Turkey – A different take on a relish tray, that's for sure! Serve this turkey with your favorite dip or spread.
Candy Cornucopia – Whether you leave these out for dessert or send home with your dinner guests, these are a fun spin on the traditional cornucopia idea.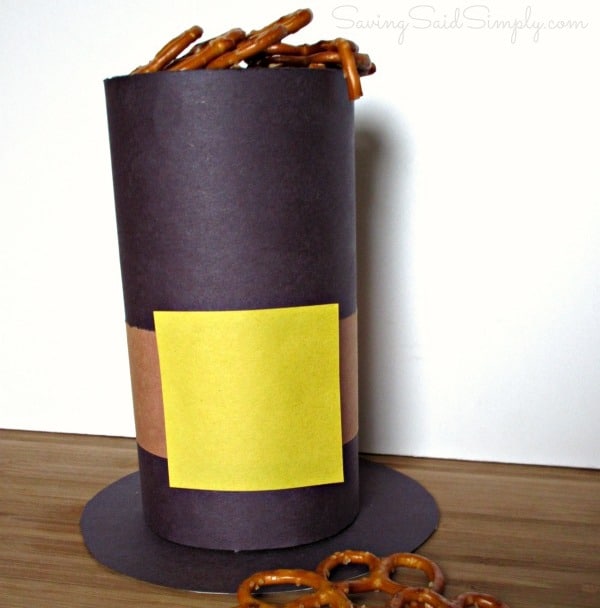 Pilgrim Snack Hat – If you have a kids table to help entertain the little ones before or after the meal, this should be on the list! Just a few normal crafting supplies and they have their own snack dispenser.
Meringue Pumpkins – These pumpkin shape treats, including their faces, are perfect for fall. I think I would color them a darker shade of orange and maybe leave the faces off for the Thanksgiving meal though.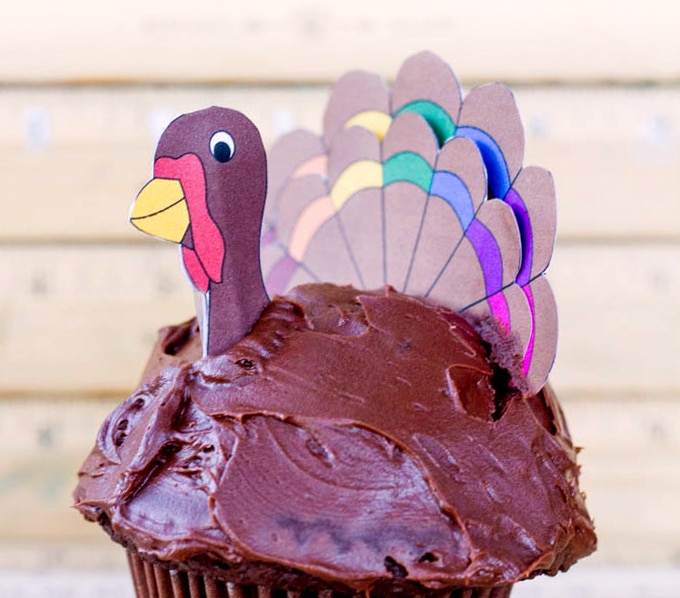 Thanksgiving Turkey Cupcake – Free printables to turn a plain cupcake into a turkey for the table! Or you can even have folks color their own (this would be great for the kids table I think).
Pilgrim Hat Cookies – Cute and easy to make, you can't beat that. You could also use the same ingredients to make a turkey or leaf outline as well.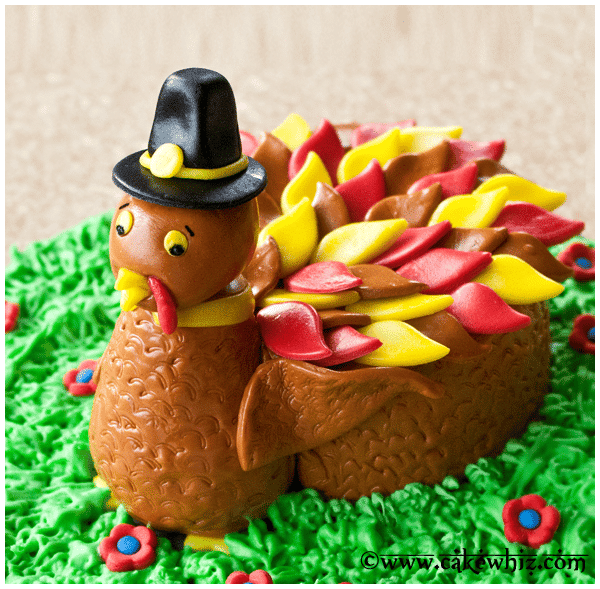 Turkey Cake – This would definitely be a project, but it would surely be a delight to the guests for Thanksgiving dinner! A cake in the shape of a turkey, feathers and all!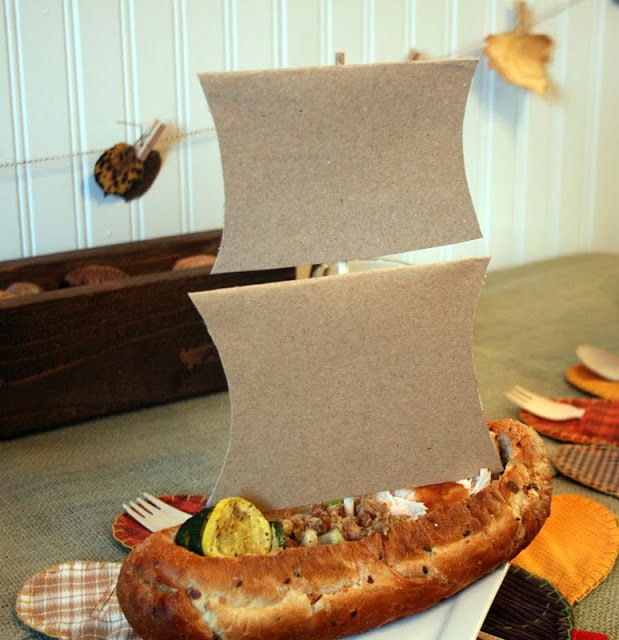 Mayflower Bread Boats – Don't use a plate to serve Thanksgiving dinner! Check out this fun serving idea instead.
Cheese Turkey Snacks – Out on the table or a treat for the kid's school party, these are sure to be a healthy hit!
Edible Turkey Decorations – These little cute guys are as fun to look at as they are to gobble up!
Pumpkin Dinner Rolls – They not only look like pumpkins, but they taste like them too!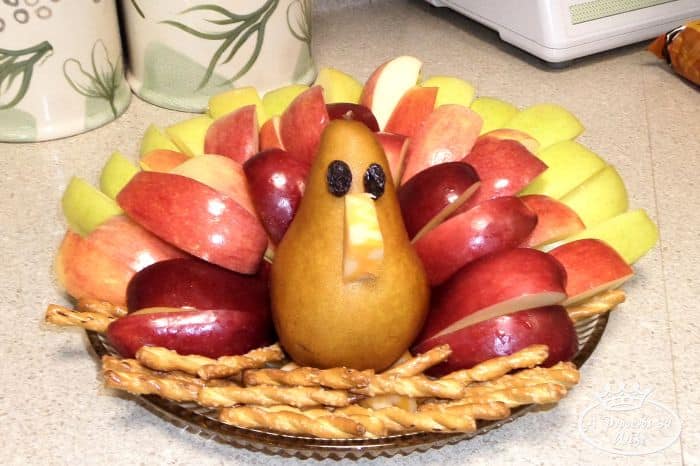 Caramel Apple Turkey – Two fall favorites blended into a tasty treat that's as fun to look at as to eat!
Pumpkin Shaped Cheese Ball – A delicious snack before dinner or to share during the football games and other family activities.
It's no secret that I love food, but I also love it when food is fun! Which of these fun thanksgiving foods do you plan on trying?