How to Have a Fresh Smelling Home without Toxins!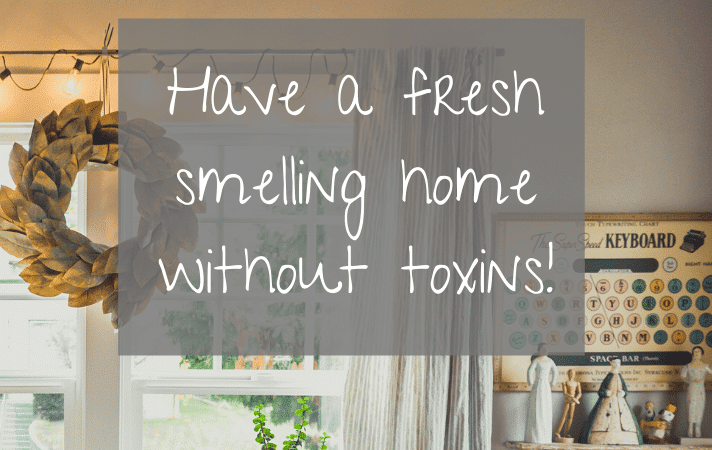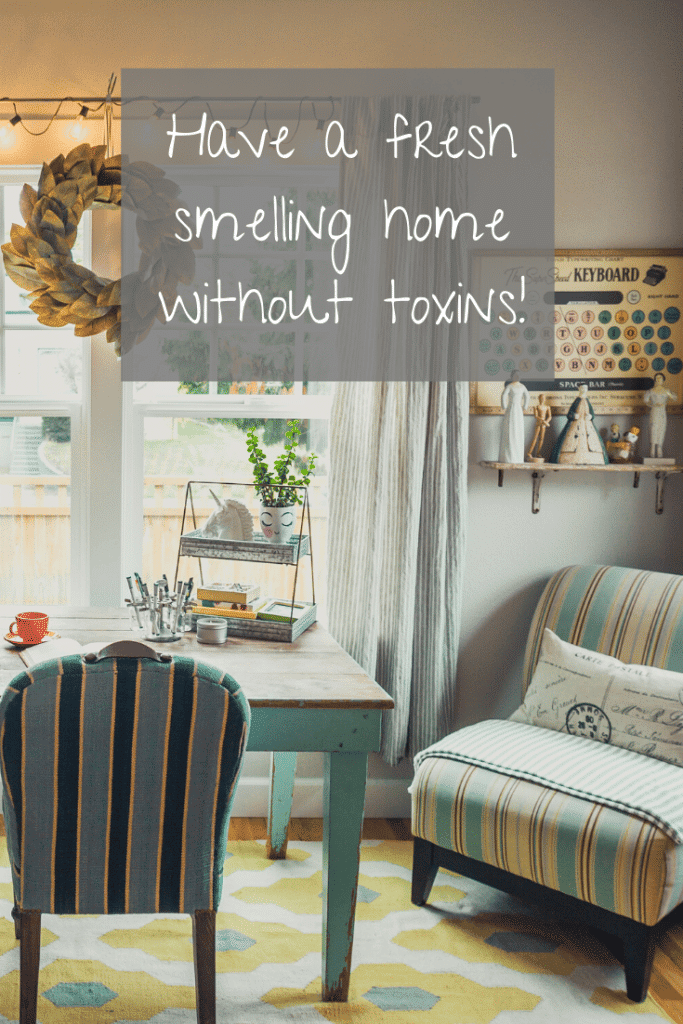 We all want a fresh-smelling home without toxins. But how?!?
During the winter months, our homes often began to get a stale smell. And if all the ads are to be believed, now is when you need to run out and grab an air freshener stat!
What advertisers DON'T tell you is that their fancy "smell-good" products are filled with fragrances that are anything but safe and natural. The fragrances release VOCs (volatile organic compounds) which are linked to various health conditions.
VOCs related to the scent in air fresheners (and candles) include formaldehyde, petroleum distillates, alcohol, and esters. These harmful chemicals can cause health problems ranging from headaches, dizziness and allergy symptoms to asthma attacks, respiratory tract infections, and even cancer.
I think we can unanimously agree that air fresheners are a toxic choice for making a home smell "good". If you are using these, it's likely your home smells like chemicals.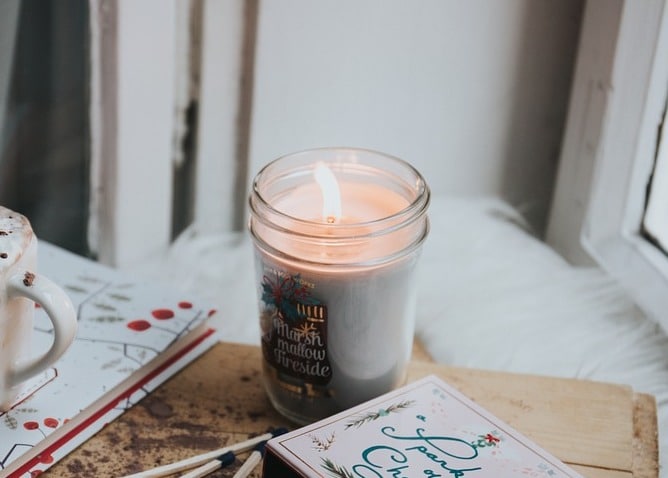 Now, let's talk about candles for a moment.
If you want to burn a candle in your home, you have about a million options. But just like with anything, not all options are good. In fact, only a few options are truly good.
Let's take a quick look at some of the basic options and their pros/cons.
Paraffin candles are the cheapest. They are made from a by-product that's created in the process of making gasoline from crude oil.
These candles create toxic soot that increases indoor air pollution that releases carcinogens, neurotoxins and reproductive toxins, which can easily be inhaled.
Palm oil candles are pricier, with a bright flame and virtually no soot when burned with a cotton wick. But, palm oil is not an ecological choice due to large amounts of deforestation.
Soy wax is another pricier option, with a burn time that is about 50% longer than paraffin candles. They are also clean burning, with very little soot left behind.
Unless labeled organic, pesticides are likely to present in the wax because soy is heavily sprayed. And finally, soy is an endocrine disruptor and even burning it affects many people adversely. Myself included. (soy wax gives me migraines)
Beeswax is the most expensive of your options. Pure beeswax candles are simple, with just 2 ingredients, the beeswax, and a wick. The lightly sweet, naturally occurring honey scent means no additional fragrance is needed.
There are no petroleum-based products so no toxic soot, and it doesn't take up large amounts of agricultural land like soy or palm. In fact, beeswax is hypoallergenic, supports crop pollination, and helps protect beehives and the fields they pollinate.
Find Beeswax Candles on Amazon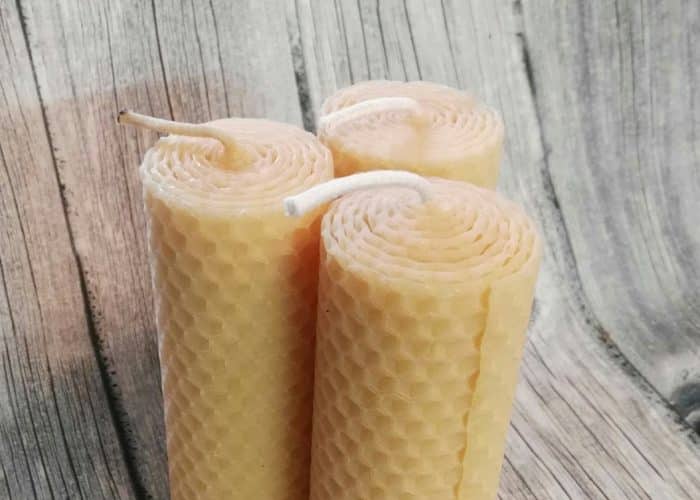 The biggest issue in most candles is the fragrance.
Like air fresheners, scented (even so-called naturally scented) candles often use fragrances and dyes that give off dangerous VOCs even at room temperature.
So how do you have a fresh-smelling home without the toxins?
Beeswax candles may be too pricy for you, but you don't have to live in a stinky house either! Here are some ways to keep your home smelling nice.

Open the windows. Even in the winter, if you get a sunny day above 50 degrees, opening windows for just 5 minutes will clear up the stale smell!
Use enzyme based odor eliminators for trouble spots. We like the ones from Norwex for our diaper pail and pet areas.
Diffuse essential oils. Along with health benefits, your home will smell lovely!
Simmer spices on the stove. Orange peel, clove, and cinnamon sticks make the entire house smell amazing. (or make a chai latte)
(This is my favorite) Bake cookies!
If you suspect your carpet is putting out a stale smell, use this tip to freshen up your carpets!