Recipe for Homemade Dark Chocolate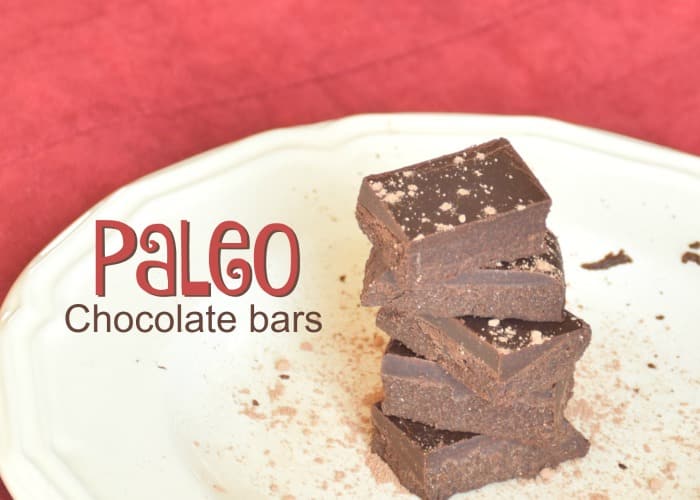 What is a girl to do when she is craving chocolate and there is none in the house? She finds a recipe for homemade dark chocolate!
And then because she is picky, she ends up tweaking the recipe a few times to suit her. Resulting in a large stash of homemade dark chocolate in her fridge from various attempts at perfecting her recipe!
I'm not 100% sure I'm satisfied with the recipe yet, but for now I'm done "messing" with it. For now I'm enjoying my chocolate and am sharing my recipe for homemade dark chocolate with you!
Did I mention it's paleo?!
IF… you are looking for overly sweet, creamy smooth chocolate that tastes like Hersheys, you probably aren't going to like this.
However… if you are looking for a robust, rich, full of flavor piece of dark chocolate to enjoy guilt free, this is it!
Recipe for Homemade Dark Chocolate Bars
Start with pure, simple ingredients that you likely already have in your kitchen. Heat, sift and stir. Pour, chill and cut. Yum!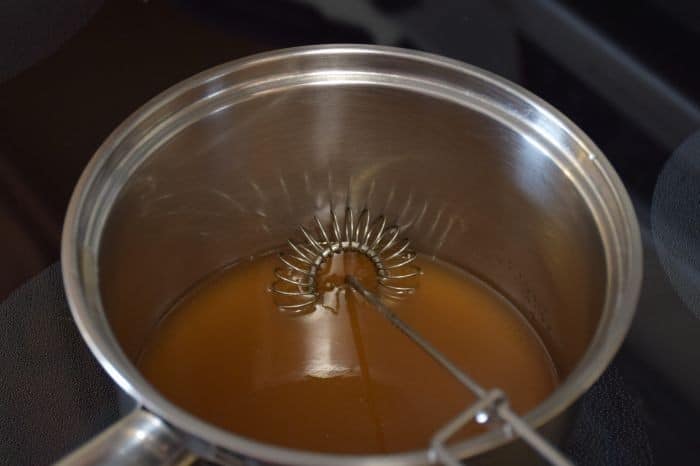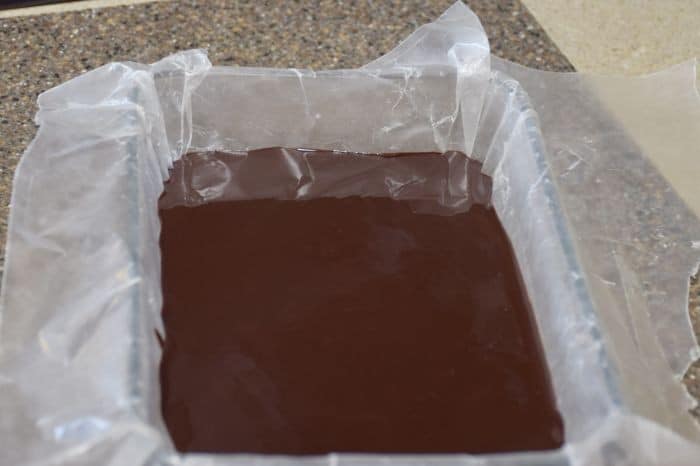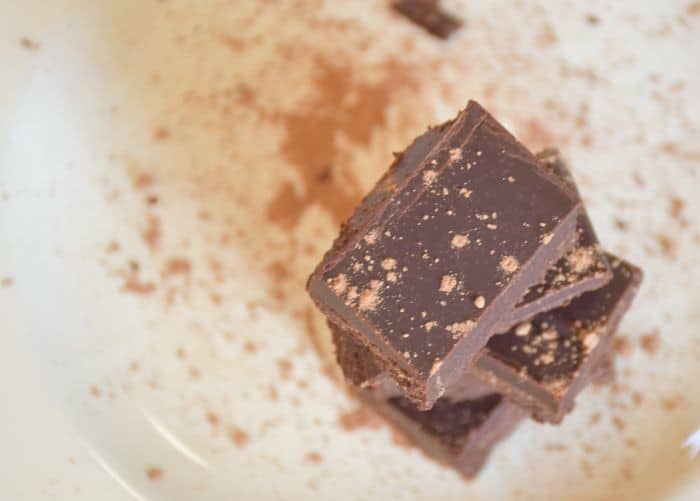 Recipe for Homemade Dark Chocolate
Decadent and rich dark chocolate that is high in nutrients, low on sugar and sure to please. A paleo friendly recipe for homemade dark chocolate bars.
Author:
Kendra ~A Proverbs 31 Wife
Ingredients
one-half a cup coconut oil (use refined if you don't want to taste coconut)
3 tablespoons coconut butter (what I use)
4-5 tablespoons maple syrup
2 teaspoons vanilla extract
pinch of sea salt
two-thirds a cup raw cacao powder (our favorite)
Instructions
Warm coconut oil and coconut butter until melted
Whisk in maple syrup, vanilla and sea salt
Sift the cacao powder into the pan and mix well.
Line a dish with wax paper or use silicone molds
Pour chocolate into pan or molds and chill for an hour or two (the thicker your chocolate the longer chill time needed)
If using silicone molds, place them in the freezer for 15-30 minutes before popping them out.
Otherwise invert your pan and dump the bar of chocolate out. Peel off the wax paper and cut or break into smaller pieces.
Recipe makes approx 10 ounces of decadent dark chocolate.
[clickToTweet tweet="Save it! Quick & easy paleo friendly recipe 4 homemade dark chocolate via @aproverbs31wife" quote="Save it for later! Quick and easy paleo friendly recipe for homemade dark chocolate!"]
More inspiration: