21 Legit Ways To Make $10 Fast [In 2023]
Do you want to know how to make 10 dollars fast?
Want to make some quick money? You have come to the right place!
Whether you need extra money for the date night babysitting fund, or just to pay the bills, there is plenty of free money up for grabs.
Thanks to internet, anyone can make money from the comfort of their living room.
I have compiled 20+ ways to make money fast which are completely beginner friendly. Anybody with a basic knowledge of the internet can get started!
Looking for a few quick wins to make money fast?
Here are a few legit apps that pay you money just for signing up:
How To Make 10 Dollars Fast [20+ Legitimate Ways]
Here are several ways you can make 10 dollars right now.
1. Join Survey Junkie
Survey Junkie is legitimate online survey site that pays users to take surveys and complete other small offers.
It has a great reputation in the online market and according to some sources it pays better than many sites for surveys.
The minimum age to join Survey Junkie is 13, so it's also a great way for teenagers to make money.
Survey Junkie is available in the USA, Canada, UK, Australia and New Zealand.
You can make 5 dollars using this site in about 2 hours and withdraw those 5 bucks.
2. Take Surveys With Swagbucks (+ Get a $5 Sign-up Bonus)
Swagbucks is a legitimate paid surveys and rewards website that has been around for a long time.
It pays you to perform simple tasks like taking online surveys, watching videos, playing games and other small fun tasks which you normally do for free!
Swagbucks is free to join and you get a $5 sign up bonus also when you join and earn your first 500 points.
100 points equal 1 Dollar and you can make those first 500 points in about 2 hours.
Sign up to Swagbucks today.
3. Join Branded Surveys
Branded Surveys is a great survey site for adults and teens to join and make money.
They recently rebranded as Branded Surveys and were previously known as MintVine.
'Why another survey site?' you may ask…
While taking surveys won't make you rich, they are one of the quickest ways to get started making extra money.
Plus, joining multiple survey apps gives you more options to select the best and highest paying surveys.
Branded Surveys has teamed up with a lot of survey companies to provide their users with a wide range of surveys.
Sign up is simple and quick, so you can get into the surveys in no time.
Surveys may or may not be available all the time, but I recommend checking your accounr now and then to see if any new surveys are available.
Once your reach 1000 points (which equals 10 dollars), you would be able to get paid via Paypal.
4. Offer Freelance Writing Services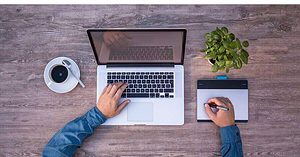 Offering freelance writing services is a great ways to make 10 dollars fast on Paypal.
Freelance writing includes writing web content, blog posts, articles and press releases.
Don't worry! You don't need to be professional writer for this!
If you can write an article in simple English without using difficult vocabulary, you can become a successful content writer.
You can provide your content writing services through websites like Fiverr, Textbroker, and Upwork.
Also Read: How to make 20 dollars fast [22+ legitimate ways]
5. Make Money With Transcribeme
Are you a native English speaker?
Can you convert audio into text without any problem?
If so, you can make some extra money by transcribing audio!
Transcribeme is a great place to start your transcription journey!
After signing up , you will be asked to take a short transcription test in order to get approved as a transcriber on their website.
Don't expect to get rich through this website, but you would surely be able to make some extra cash every month.
6. Make $10 Online on Usertesting
Did you know you could make money testing websites and giving out your opinion about them?
Usertesting is a website that allows you to join them as a seller and start making money by testing websites.
Usertesting is a legit website and they pay their users well for their time.
On average, each website tests lasts for about 30 to 40 minutes and you get paid 10 dollars per test.
You would need a microphone for this because they require you to give your opinion by speaking out thoughts.
Check out this Usertesting review by Seedtime:
7. Join One Opinion
One Opinion is a paid survey site that pays you take online surveys and this site has got a great reputation in the eyes of various rating websites like Trust Pilot and Survey Police.
One Opinion is owned by a market research company known as Critical Mix and they have a good record of paying their users well on time.
After signing up, you would receive a notification email each time you have a survey available but they recommend their users to stay tuned and search for surveys yourself.
The average payout for each survey is normally $1 to $5, but sometimes you also come across high paying surveys as well.
Once you will have 25,000 points (equal to $25) in your account you would be able to get a payout through a Visa Debit Card.
8. Make 10 Dollars Fast on Clickbank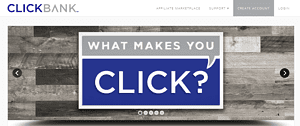 Clickbank is a huge marketplace that is made solely for the affiliate marketers.
Some people are literally making thousands of dollars from this platform.
It is basically a digital and physical products marketplace including a vast range of products in almost every niche.
Just like Amazon, it allows you to sign up and promote its products but the commission rate on Clickbank is far higher than Amazon.
It pays an average commission of 20% to 60% of the product's price.
The best way to promote their products is by making a blog and promoting your niche-relevant products on it.
9. Walk Dogs in Your Neighborhood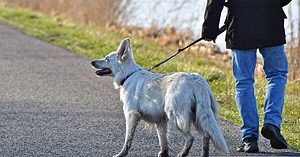 Dog walking is a profitable way to make not only some quick money but also a good amount of money every month.
You can work independently or join Rover for that purpose!
Rover is a website that provides dog walking and dog sitting services.
You can join them as a dog walker and start getting clients. However, the selection criteria for Rover is very strict so I recommend first building up your portfolio by offering dog walking services in your neighborhood. Then you can apply to increase the chances of getting approved.
10. Make 10 Dollars Fast on E Poll
E Poll is a great survey website that only accepts users from the United States and is 100% legitimate to join!
It one of the oldest survey sites and is part of a market research company, Bridge Entertainment Inc.
The interesting thing about E Poll is that their research is mostly oriented toward the entertainment industry which means you would be completing surveys related to entertainment which is great!
E poll has a user friendly interface and anybody with zero knowledge of online surveys can join them and start taking surveys without any problem.
The types of surveys vary, some may take only 10 to 15 minutes while some may take more than 30 to 40 minutes (these are actually TV shows which you have to watch).
11. Make $100 Fast With Listverse
Why only 10 dollars?
Why not 100 dollars!
Listverse is a popular entertainment website that publishes listicles (articles containing top 10 lists) on possibly every topic on the planet.
Listverse pays $100 dollars to people who submit an interesting listicle to them, but the article needs to be well written with zero grammatical errors and a little sense of humor to make a dry topic interesting!
12. Make $10 Fast on Paid Viewpoint
Paid Viewpoint is another legitimate survey website that actually pays its users faster than most of the other companies out there.
It is a subsidiary of Ask Your Target Market which is a renowned market research company.
Paid Viewpoint protects your privacy and allows you to use any name other then your real name.
Besides that it doesn't ask your mailing address unlike other companies out there.
The best thing about Paid Viewpoint is that they don't screen out users from surveys, unlike many other survey sites.
When you sign up to Paid Viewpoint, you get $1 in your account as a bonus and then you can make money taking surveys and referring others through their referral program.
According their referral program, you make 20% of your referral earnings and their is no limit for how many referrals you can get.
Just tell all your friends to join the site through your referral link, and you would be able to score quite a few referrals.
13. Mow Lawns in Your Neighborhood
Mowing lawns or doing other yard work is a quick way to make 10 dollars or even more than that!
Look around you and check if any of your neighbors need their lawn mowed.
This is a profitable side hustle and many teens are already doing it!
An alternative to this idea in the winter is snow removal. Most people don't want to get out in the cold and shovel snow, so help them out and get paid in the process.
14. Make Money Fast Online (Or in Person) As a Tutor
Are you good at any subject?
You can provide private tutoring to teens who struggle at a particular subject.
Teaching just one or two kids daily for an hour can make you a decent amount of money fast!
The best way to start private tutoring is to tell your friends and neighbors about your services and tell them to spread the word!
On average private tutors (high school students) make $30 – $40 an hour.
15. Do Data Entry for Companies
Data entry is a time consuming task, so companies outsource it to save their time.
There are a lot of task that are included in data entry like data sorting in excel, typing, allocating data into tables, extracting data from websites and much more.
If you have a good knowledge of MS Excel, you can go for data entry jobs.
There are a lot of job boards that regularly post data entry jobs like Indeed, Ziprecruiter, and Flexjobs.
Besides these job boards you can also offer your services in freelancing Facebook groups or join Fiverr to offer your services there.
16. Sell Photos on Shutterstock
Are you fond of photography?
Do you love taking photos with your smart phone or camera?
Well now you can sell these photos on Shutterstock.
Shutterstock is a huge marketplace of digital photographs and videos which allows individual contributors to join the site and start submitting their photos.
These photos are sold at an average of $1 each and the contributor is paid from 33 to 36 cents per photo download.
33 cents is not much but the good thing is that your photo can be downloaded an unlimited number of times at the same price, thus making a good amount of money.
Other Ideas To Make 10 Dollars Now
Deliver groceries with Instacart
Save $10 by canceling unused subscriptions
Sell unused household items on Facebook Marketplace
Get a $10 sign up bonus with Ibotta and save money on every grocery shopping trip
How To Make $10 Fast? Just Get Started!
Hopefully this article has given you some ideas of how to make 10 dollars fast!
But the game if not over yet!
Making money fast is great but you have to stop researching and actually get started. Pick just one of the ideas above and start right now. I bet you'd be surprised how much you can make!
Frequently Asked Questions (FAQs)
How can I make money in 10 minutes?
You can make money in 10 minutes by selling your old stuff which you don't need anymore, signing up to survey sites and cashback sites to get sign up bonus. Join Swagbucks and get $5 bonus and join Rakuten to get a 10 dollar bonus when you make your first purchase.
How can I get Paypal money fast?
You can get Paypal money fast by providing some freelance service to clients, taking paid surveys, testing websites on website testing platforms, dropshipping, affiliate marketing and selling your own product.
How can I make money in a day?
You can make money in a day by selling your unwanted stuff through Decluttr, Craiglist or Poshmark, driving for Uber or Lyft, delivering food or other stuff through Door Dash, Postmates or Instacart and provide freelance services to your clients.
How to make 10 dollars fast on Paypal?
You can make 10 dollars fast on Paypal by signing up on surveys sites and taking paid surveys, testing websites on platforms like Usertesting and Userlytics, and earning cash rewards by completing various offers and tasks on sites like Swagbucks and Ibotta.