My Heart Hurts ~When "Christians" aren't Christ-Like
When I take a good look at humanity, my heart hurts. Especially the humanity that can show itself online. There is no filter, the thoughts of their hearts spew out in black and white for the whole world to see. Anger, rage, envy, jealousy, judgement, it's all there.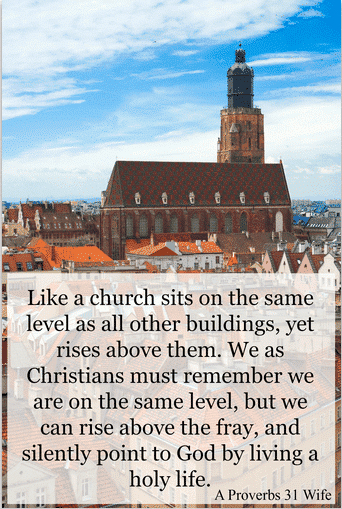 I will read an article that really speaks to my heart, maybe I will share it with others, maybe I won't, but in the comments comes the reflection of humanity. An what an ugly reflection it is.
Why are we so defensive of our views? Why do we think every one HAS to agree with us? And why must we call names (with terrible spelling and grammar) when a person disagrees with us?
An article that showed up in my Facebook feed was "click-bait" titled (meaning the title was very misleading, but it got people to click the link), Facebook said my friend had left a comment, and since I really like this friend, I started reading through the comments to see what she had said. As I'm reading, my heart hurts. I never found what my friend said, there was so much hate and anger in many of those comments and I had to quit reading.
I think about where the bible says Christ looked out over the city of Jerusalem and wept. Oh how he loves his people, he wanted to gather them in and love them, protect them, sweep away their enemies, but they wouldn't have him.  He came, knowing his people would hate him. He said that those who follow him would be hated as well.
When I say my heart hurts, though, it's not because I know these people would hate me if I opened my mouth, nor is it because they hate my Jesus. I hurt for them. The lost, the wondering, the ones who cannot see who God truly is.
And why can they not see who God truly is? Because the people who claim to bear his name, are just IN THE WAY.
There are those who say "you will go to hell for your sins" and while it's true, the manner in which they say it, is not Christ-like. They spew hate for those that they call sinners,without realizing that they themselves are sinners too.
There are also those who say that there is no hell, God loves us all and doesn't want anyone to go to hell. So no matter what you do here, you will go to heaven. The bible is very clear on heaven, hell, and judgement, so this believe is very dangerous.
My heart hurts, seeing these people, knowing how lost they are. False shepherds, righteous pharisees, wolves in sheep's clothing, all getting in the way.
I understand righteous anger. The helpless feeling that comes from seeing the "world go to hell in a hand-basket", but I want to plead with you brothers and sisters in Christ. First of all, know your bible, and secondly, be very careful how you "engage" online.
The spoken word is misinterpreted often enough, and the spoken word has facial expressions and verbal inflections to help carry the true meaning. The written word has none of that. For this reason, I often hesitate to write something that could be taken wrong, even here on my blog. But especially in other threads and forums online.
We need to learn to stop, think, and pray before leaving comments. We need to get the facts before hastily drawing opinions. Most of all, we need to pray that we can be the hands, feet and mouth of Jesus. That our words will only bring honor and glory to him.
While it may be true that "the person" is clearly on their way to hell, based on what you just read about them. Leaving a comment to tell them so, or even leaving the condescending sounding comment of I'm praying for you, could very well send then farther and faster away, from the very Christ who wants to draw them in.
I'm a talker, and a writer, but I'm learning more and more that there is a time to keep quiet. To love and pray, but to keep quiet. The world needs Christ, but maybe we are in the way.
Yes, my heart hurts, probably yours does too, but let's use that as a reminder to get on our knees and pray that God will guide our words and show us how to respond in love.